Three Tune Tuesday - Appreciating Sound
Last week I suffered an ear issue that was incredibly painful. Anyone who has had an ear infection knows the pain that goes along with it. It turns out it wasn't an infection, but several days of being unable to hear from my left ear at all was something I hope I never need to go through again.
When I was finally able to hear again I found myself enjoying all the sounds I could on the way home from the clinic; even those noises that I normally would not enjoy I found suddenly enjoyable.
Sounds and the acoustic environment around us play an important part in the forming of a sense-place; sounds are just as important to building a culture, society, and community as the written and spoken language. I grew up very near the train tracks as a child, and sounds of the trains were as common place to me as motorcycles and trucks with no mufflers. When I moved to Windsor, ON, those sounds were replaced by water sounds of the Detroit River and boats, which was quite a culture shock to me. It took me quite awhile to get used to them, though those who I met thought nothing of it.
One of the comments I receive the most when sharing these old songs is that the scratchiness of them gives them a character and evokes fond memories for a lot of people. Certainly the scratches and hisses were not present when the records were first cut, but when we listened to them in our childhood they were present and they became part of our shared memories.
My songs this week are all definitely scratchy, but still rich and clear in sound. All are on the Edison label and are Edison Diamond Disc recordings, which were arguably the best sounding of the time.
All the songs today are medley's, each song featuring a different instrument. The first, Reilly's Reels, if a violin solo played by Harold Veo.
Song number two this week is a medley of Southern Melodies. One of the musical instruments that played really well on the Edison discs are bells and chimes. This particular record, by John Burckhardt, is a Bells with orchestra composition.
The last song of the week is a wonderful xylophone medley named William Tell - Fantasie. The William Tell Overture is one of my favourite overtures, and is one of the first 78's I'll play on a new 78rpm, lateral cut phonograph, to test it out. This, of course, is an Edison, not a lateral cut, but is really a fun xylophone tune.
---
(c) All images and photographs, unless otherwise specified, are created and owned by me.
(c) Victor Wiebe
---
About Me
Sometimes photographer. Wannabe author. Game designer. Nerd. 
General all around problem-solver and creative type.

Creator of What I Learned Today Hive community: https://peakd.com/c/hive-131257/created
---
Blind Skeleton


Online Radio: https://blindskeleton.one/radio/
Friday Night Concert: 6:00pm EST
Frogs of War Games

Tidwick

The Feet Community

What I Learned Today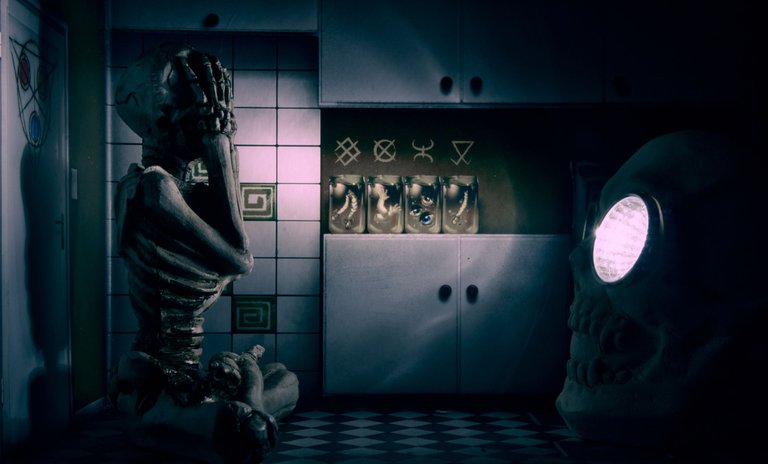 ---
---