Three Tune Tuesday - My Inner Child
I don't travel as often as I would like to, or as often as I used to. I have no need to be sent on business trips anymore, so I don't go on them and, I will admit, I miss them. Not only is it a nice time away from the day-to-day, I've always taken the opportunity to get out and see something new.
Something I've always enjoyed when visiting new places is to see the place-names of various locations and, interesting (to me at least), the street names. I think that street names give a good deal of insight into the history of an area and what it might currently be like.
Case in point: Not far from where I live is a road named Paper Mill Road. It doesn't take a lot of imagination to figure out that at one point there was probably a paper mill in that general vicinity. Sure enough, the city's public library can be found upon Library Avenue and, in the last 18th century, students in the then-small-city would have found their way up College Avenue toward Newark Academy, the precursor to the University of Delaware.
Back home (so to speak), Calgary also has it's own interesting street names which reflect the city's pioneer past. If one finds oneself on Banff Trail one can be assured that if they were to follow the trail far enough to the west, it would lead them to Banff. The word trail readily brings to mind an old pioneer wagon trail, well before roads, that settlers and travelers would have used to get to their next location. Calgary has Edmonton Trail which, sure enough, leads north to Edmonton. Reciprocally, the same road (now a highway, of course) in Edmonton is named Calgary Trail. You can guess where that leads.
Sarcee Trail, Deerfoot Trail, and Crowchild Trail also lend themselves to highlight the importance of the Native American tribes in the region.
Last week I spent some time organising and cataloging some records. Whenever I do that I enjoy looking at titles of some of the songs and find myself intrigued; inevitably I'll put some of the records on to play while putting others away, based solely on title. It becomes particular amusing - to me - when the songs I find begin to tell a story simply by how their title's come up. This week I happened upon a few songs that, in and of themselves, told only a partial story; when put together, these three random, unrelated songs in particular amused me and my inner juvenile.
Lady of the Evening
Published on the short lived Puritan lego, Lady of the Evening was recorded by the Frisco Syncopators in 1922. This version is an instrumental fox trot written by Irving Berlin.
The Sheik
It is often wise, when interacting with a lady of the evening, to come prepared with a sheik. If you're familiar with the term, and as juvenile as I am, then you'll be amused to know that this record really was directly behind Lady of the Evening. This version was recorded on the Grey Gull label by the Waldorf-Astoria Orchestra.
It's the title of the third song in this string that really got me.. well... smiling.. this week. What happens after one meets a lady of the evening with the sheik? Well, one might come up smiling.
He Comes up Smiling
I don't know much about this song other than the name and the label, La Belle. I believe it was recorded in 1919, certainly before 1922, but there is no indication of the musician or singer. Regardless, it's a fitting end to my three-song-title-story, and satisfies my inner juvenile teenage boy.
---
(c) All images and photographs, unless otherwise specified, are created and owned by me.
(c) Victor Wiebe
---
About Me
Sometimes photographer. Wannabe author. Game designer. Nerd. 
General all around problem-solver and creative type.

Creator of What I Learned Today Hive community: https://peakd.com/c/hive-131257/created
---
Blind Skeleton


Online Radio: https://blindskeleton.one/radio/
Friday Night Concert: 6:00pm EST
Frogs of War Games

Tidwick

The Feet Community

What I Learned Today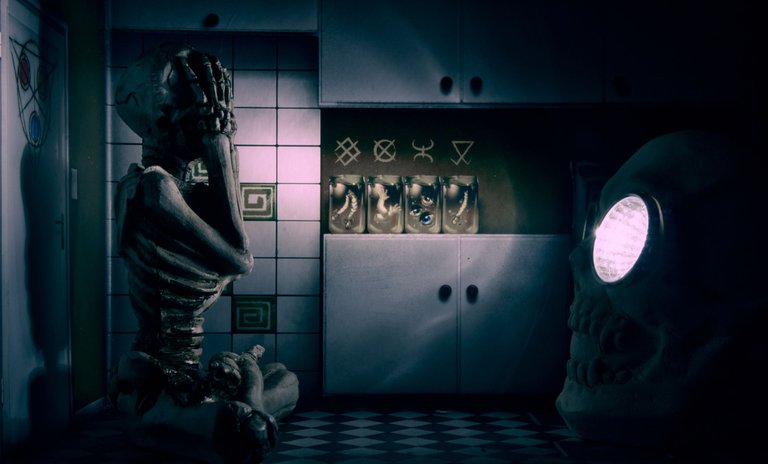 ---
---