Best Cats of Bangkok: Siamese & Burmese, Blind & Deaf, Stub-Nosed & Bellicose

Hungry Kid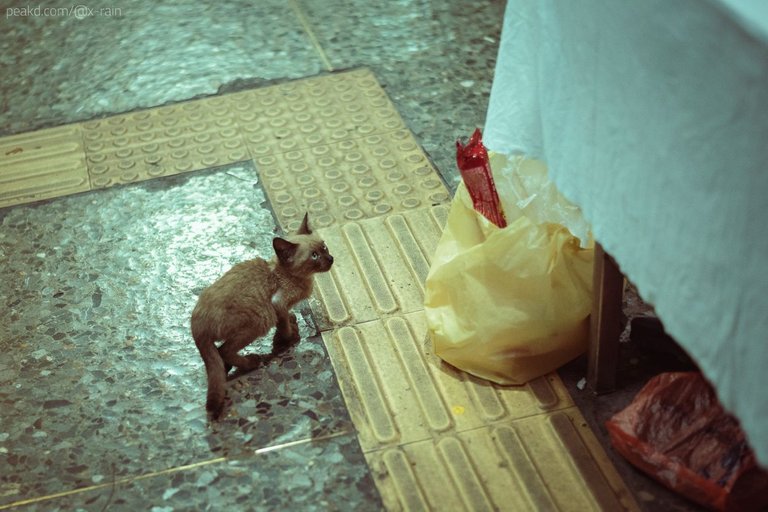 I saw this stray kitten at the main Bangkok railway station, in the central hall. The kitten was preparing to do something frightening - to steal food from humans (station security)... I took this image and quickly left but, after watching this picture on the laptop, couldn't feel bad about the destiny of this kid. A few days later, I came back to see if he was still there. But no. I visited the train station from time to time but I could never find him again.
Siamese Tabby?
There are a lot of cats of point coloration in Bangkok like that adorable kid above.
The next one is maybe a mix of a Siamese and a tabby, with light blue eyes. I found her in the street but it is clearly a domestic one, she just was going out in an alley: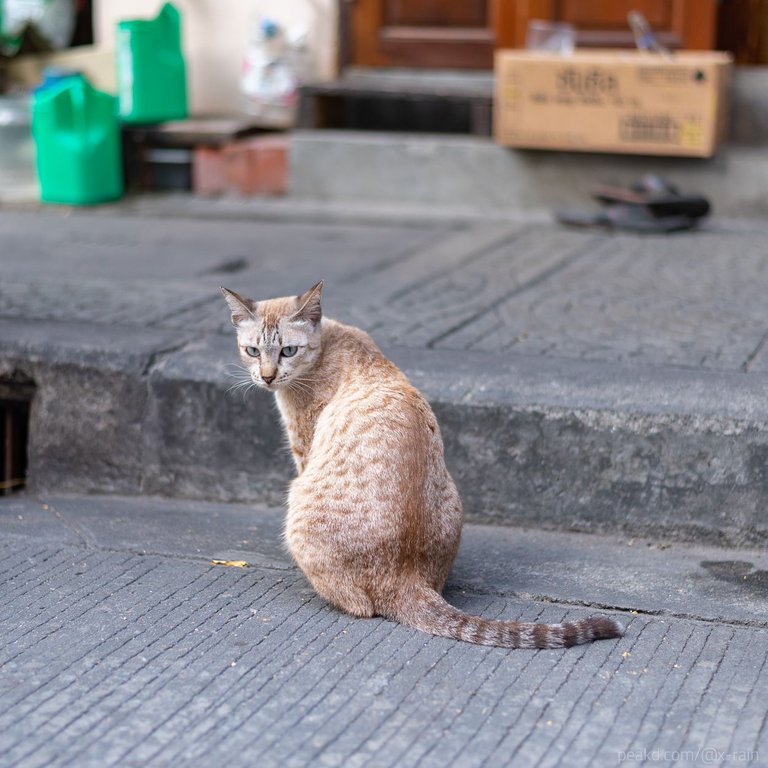 Another Tabby Siamese
Another Siamese-like one, a cat person I found sitting under a car: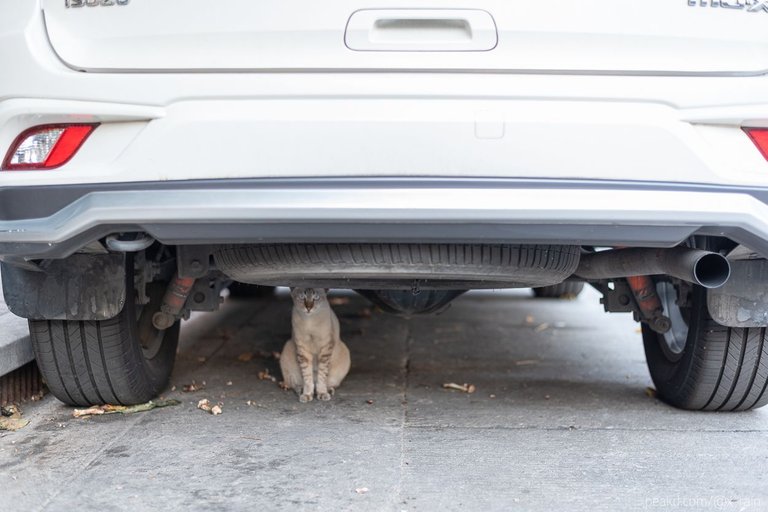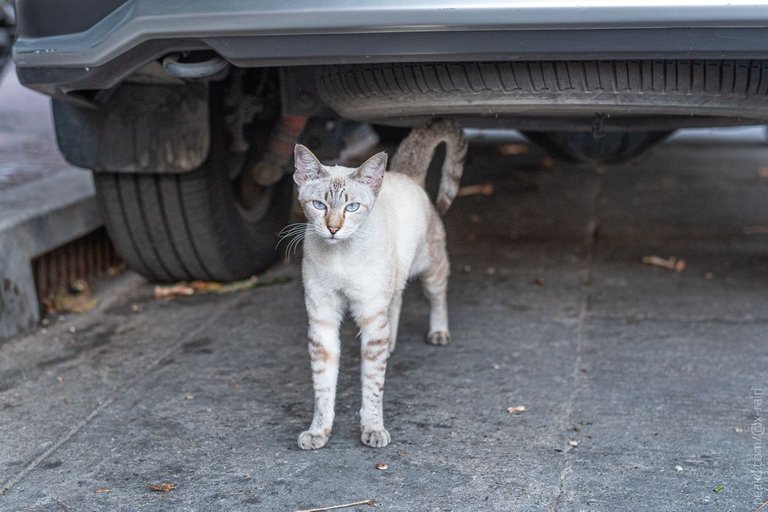 Stretching after a deep rest, he came out to meet me another curious human...
So friendly unlike someone else...
Street Fighter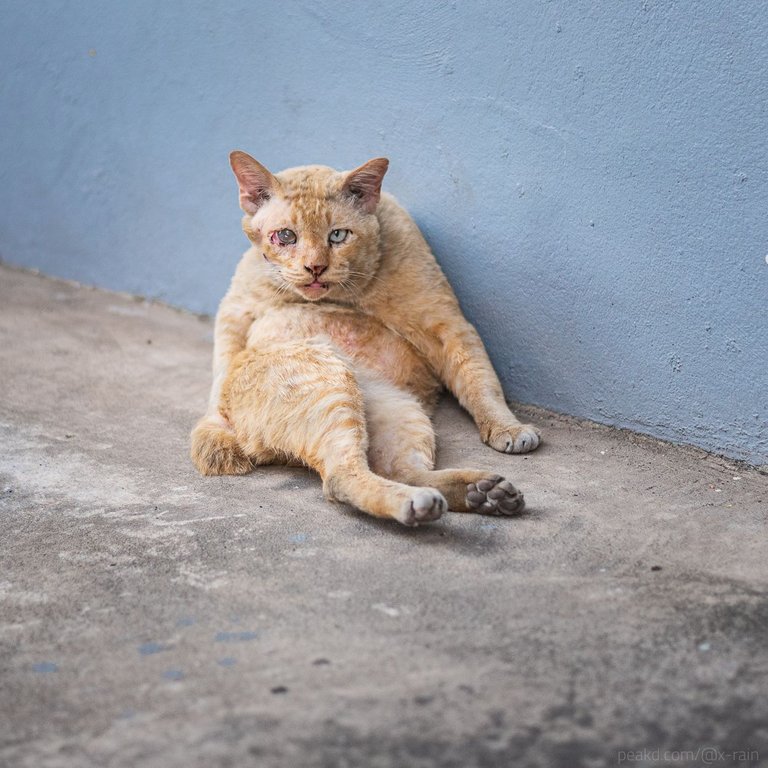 When I tried to approached him, he stared at me in this frightening way and jerked his head forward showing he was ready to assault. I got nervous and, not wanting to get bleeding scars on the legs, stopped bothering the cat.
Bad Day
I'd say tabbies and varieties are the most common cats in ex-Soviet countries. In Bangkok, it seems, red cats are very often.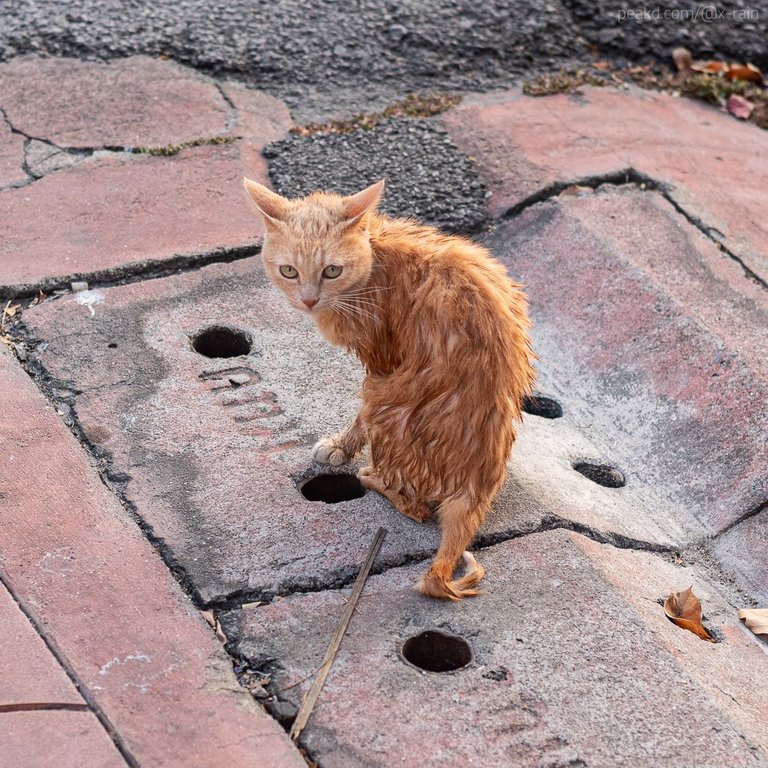 At first, I thought he fell into the water, maybe even in a local stinking canal (full of monitor lizards)... But then I considered his neat look and completely dry head and concluded the owner gave him a shower which regularly happens between cats and their humans in Thailand.
Another Broken-Tailed
Many Bangkok cats have strange tails: shortish, short, very short. Often, misshaped.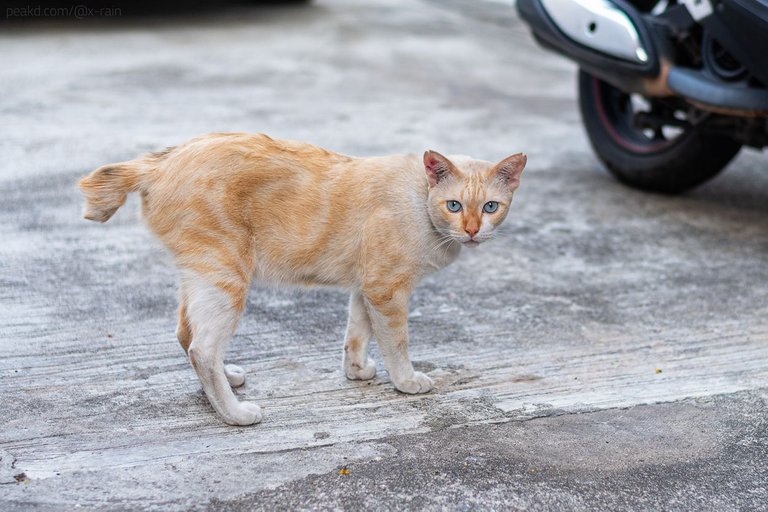 And many, as you probably noticed, have blue eyes...
Heat-Melted Cat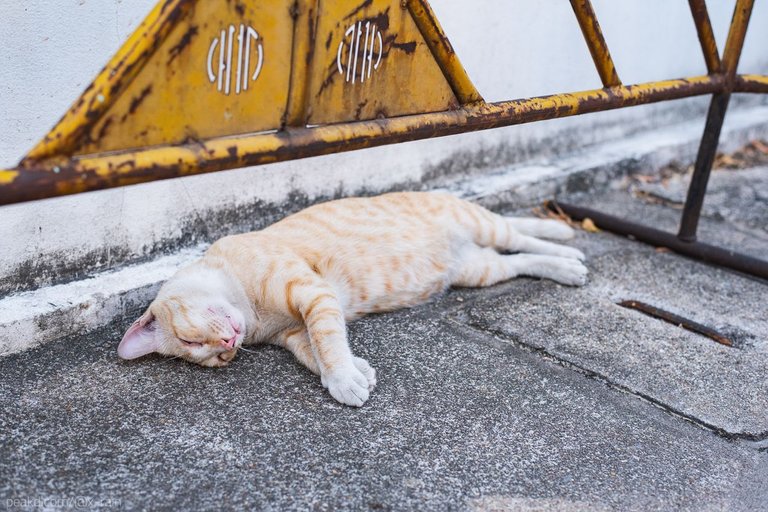 Chilling out in the street... The temperature was around 32°C (90°F) so no surprise he looked that much relaxed. 😁
Funny Nose
Time for black cats. And funny noses! 🙂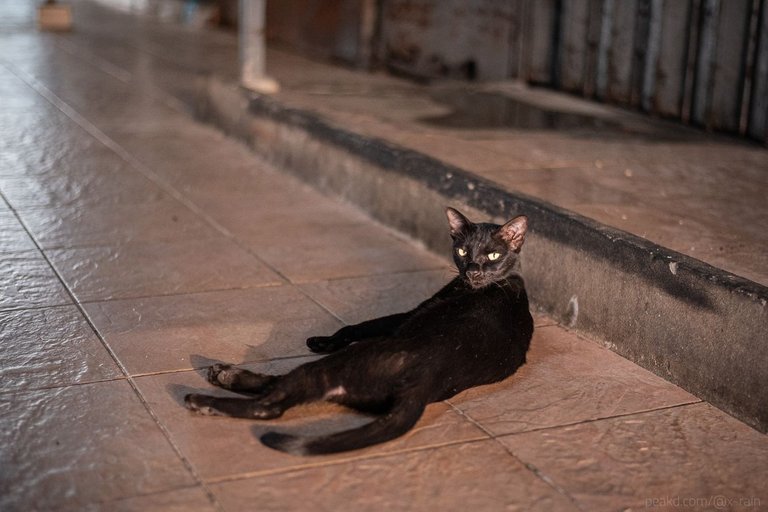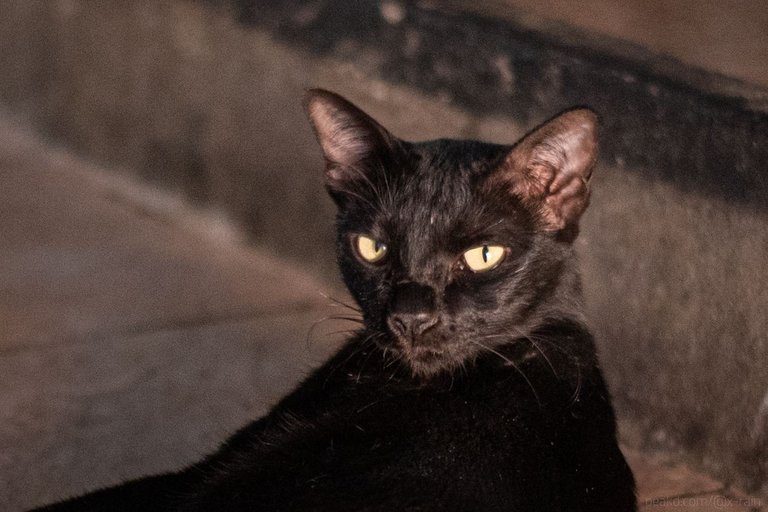 😀 Amazing!!
Old Lady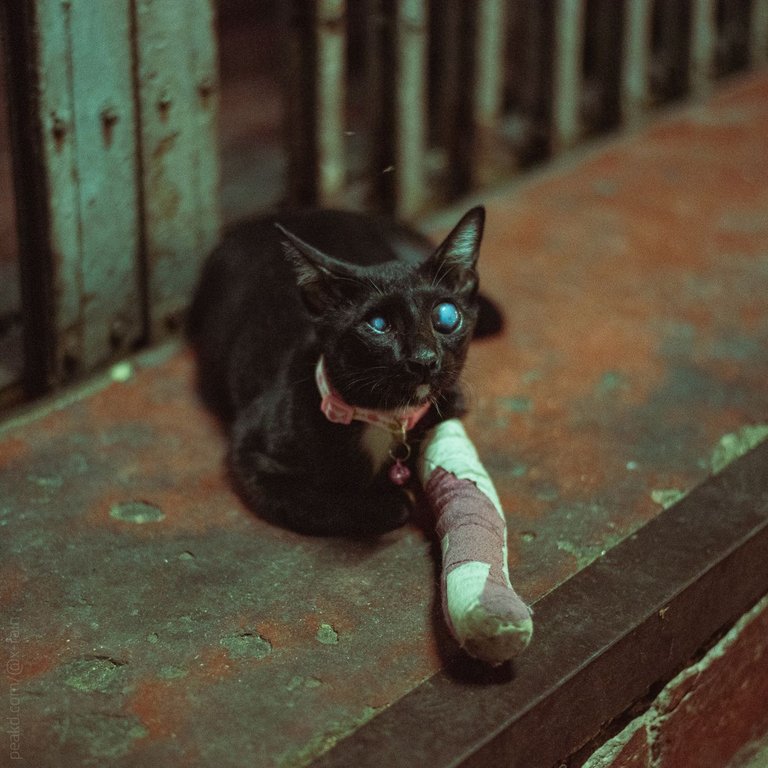 The cat seems to be blind in addition to her broken paw...
She didn't pay attention to my photo activity until she heard me saying all sort of "meow", and, at that moment, she startled, as if she was saying "someone is talking to me? what a surprise. who can it be?"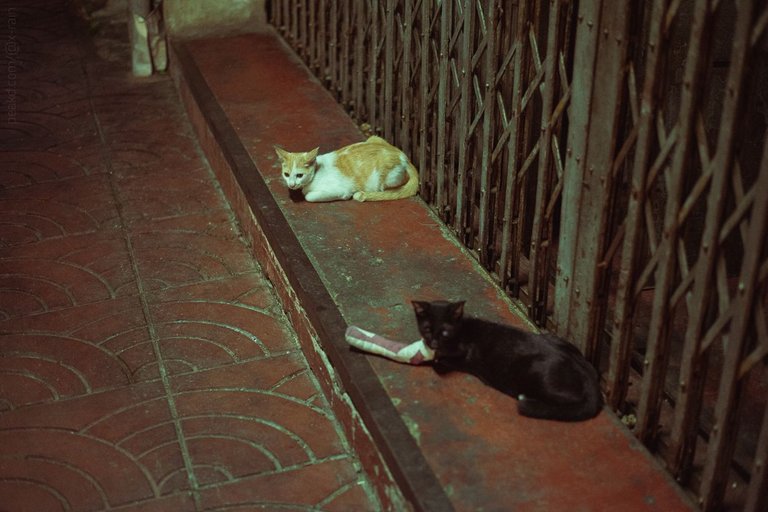 Happily, she isn't a lonely person. A cat teenager was near her so the old lady has not only incredible owners but a cat friend as well, what can be better?
Tigress
In Bangkok, tabbies aren't as often as in Eastern Europe. But there are some: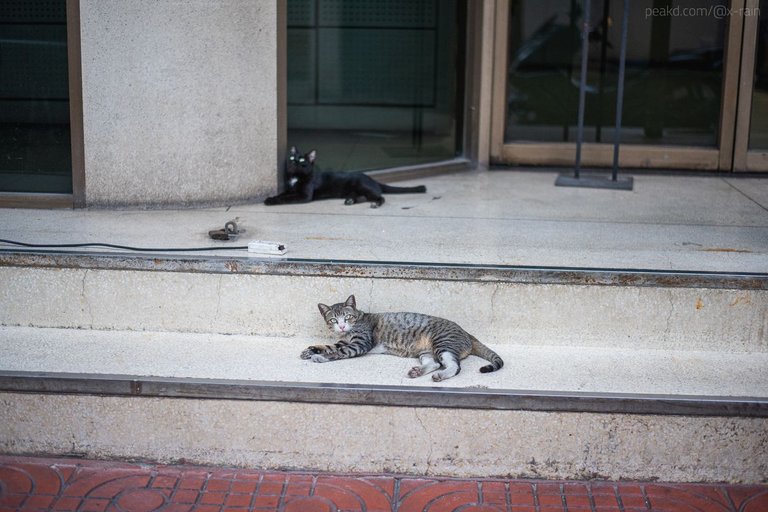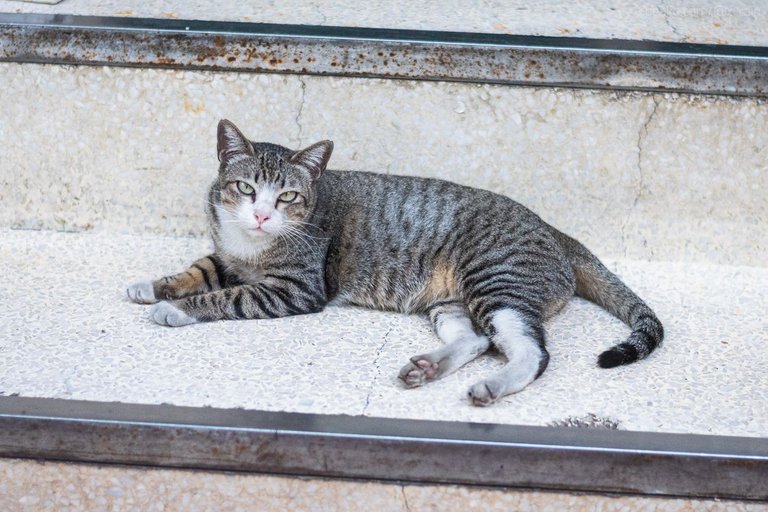 What an insightful look, what an amazing eye shape!
Deaf?
And finally a completely white cat: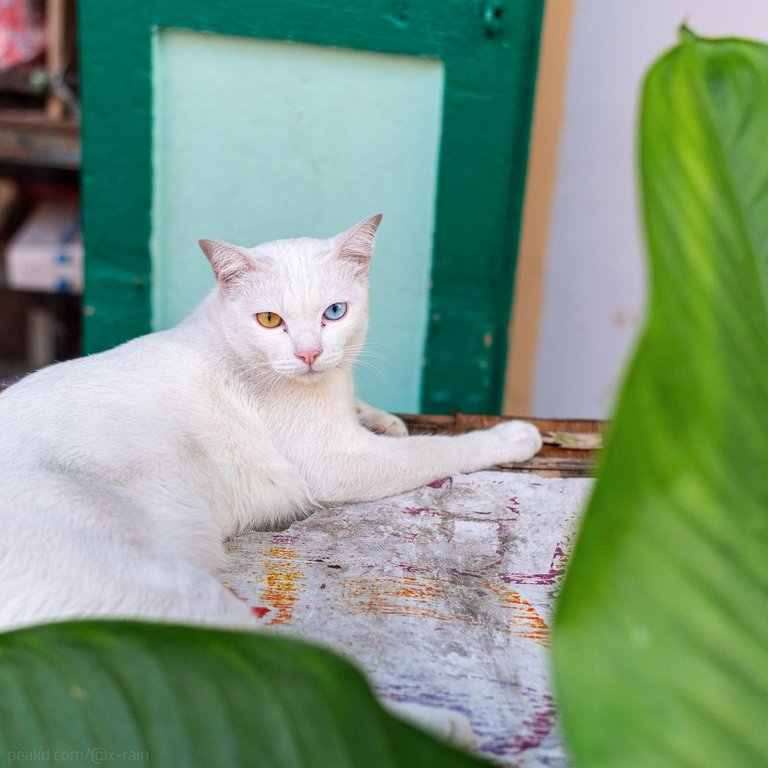 A very calm one from a small street of Thonburi, Bangkok...
And there is a 40% chance that she is deaf:
Researchers found that only 17 to 22 percent of white cats with non-blue eyes are born deaf. The percentage rises to 40 percent if the cat has one blue eye, while upwards of 65 to 85 percent of all-white cats with both eyes blue are deaf - source.
Burmese Who Refused Being Photoed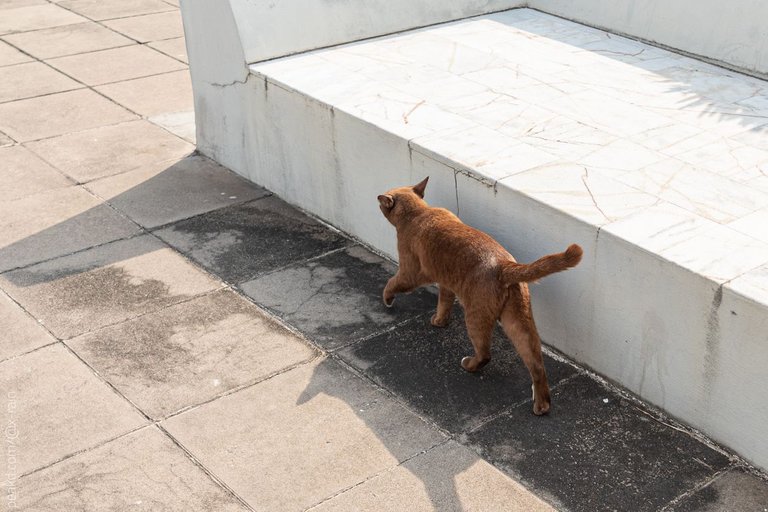 That's not a tiny brown bear, that's the color that is characteristic of the Burmese cat. I found this beast in one of the Buddhist temples of the old Bangkok... And I am going to come back 🙂
To Be Continued...
If you loved the series, please make me know about this in the comment section! 😀
P.S. There is a term mess created by cat breeders. But since I am not a cat breeder but a geographer and ecologist, I call all Bangkok cats with point coloration Siamese, and those that have a chocolate brown coloration Burmese.
More Bangkok stories are ahead! Check out the previous ones on my pinmapple.com
I took these pictures with a Nikkor 50mm f/1.8G on a full-frame DSLR Nikon D750 on different days in February and March 2023 in Bangkok, Thailand.
---
---