Best Cats of Bangkok: Siamese, Korat, Burmese, One-Eyed; and Their Neighborhoods

What the f*ck, I am having rest at the property and, then, you rudely break in with your camera without zero respect to the privacy, what the f*ck! 😀
This is I assumed what the cat wanted to say with her eyes. 😄
In spite of that wild look the cat gave me, the photographic communication was perfect. I, indeed, had several steps inside someones's property, took images, and, then, saw the owner, a Thai lady, she was laughing, happy that her adorable pet earned attention of a stranger with a big camera. I said thank you in Thai, respectfully bowed, and left, content.
This yellow-eyed beauty is from Sukhumvit Road at BTS On Nut, that's how her district looks: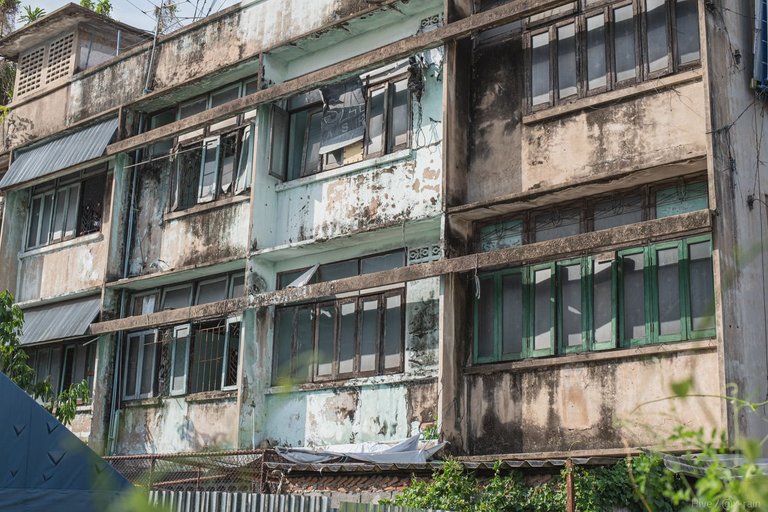 Let's cross the city to see another beautiful feline, at flower market Pak Khlong Talat in Chinatown this time: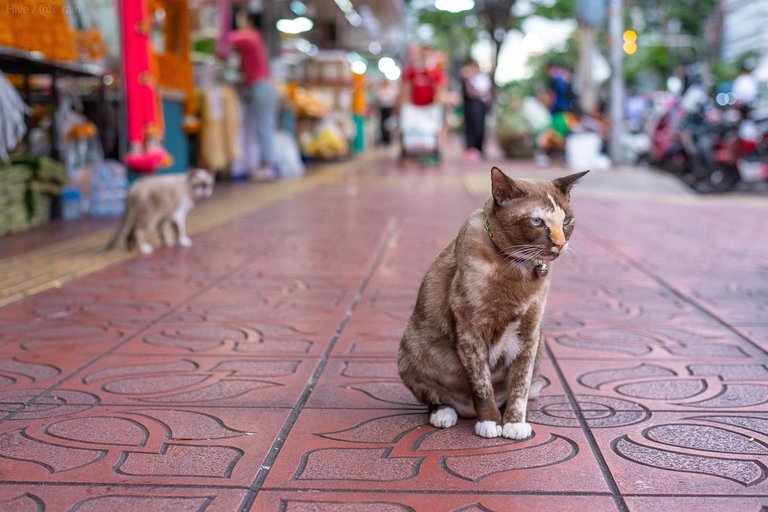 This was not the first time I met her. And, who knows, maybe she remembered me too, and that's why she came up to get a dose of petting from my side.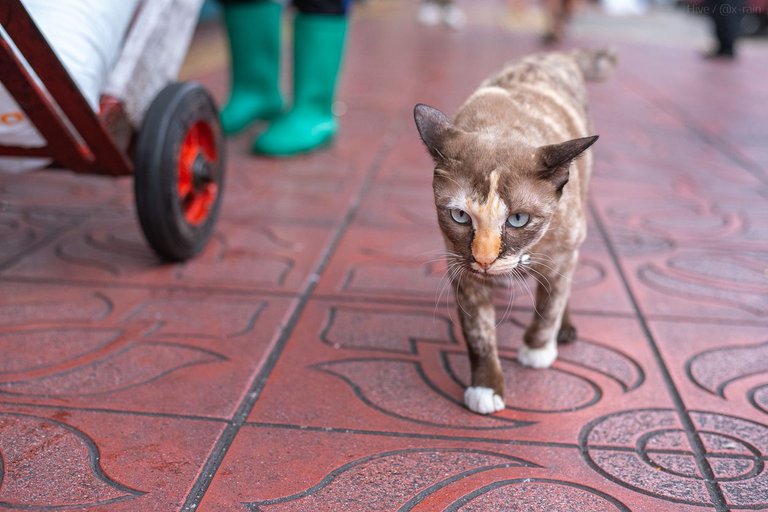 Look at this amazing face, it looks like she uses eyeliner. 🙂 A view of that cat's neighborhood: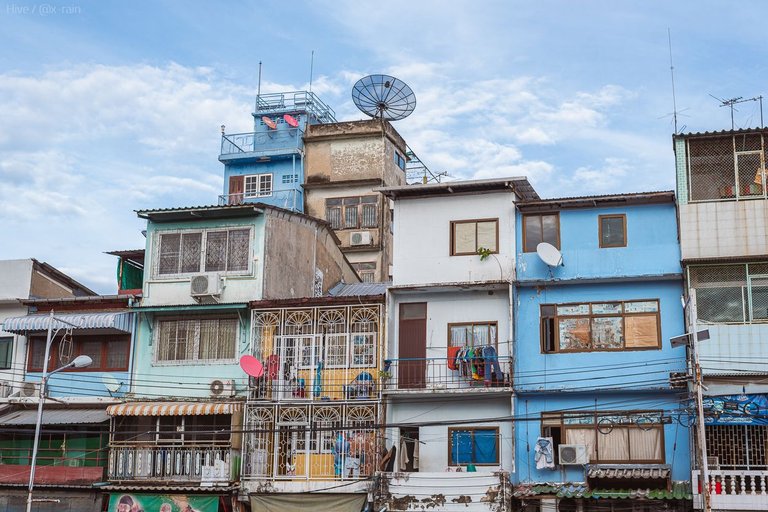 Another marvel, I met her near Bobae Market: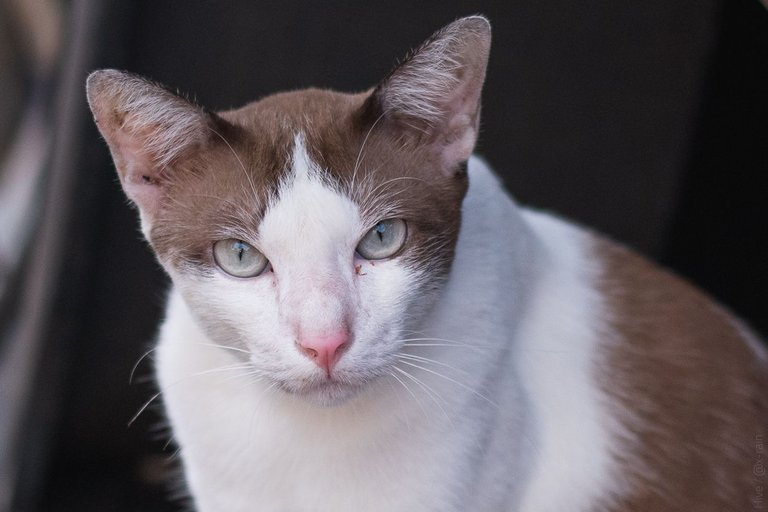 Unlike the eyeliner cat, who never looked at my eyes, this feline was trying to sneak right into my soul and read what I am there. (And, who knows, maybe she succeeded).
And that's how looks that cat's area: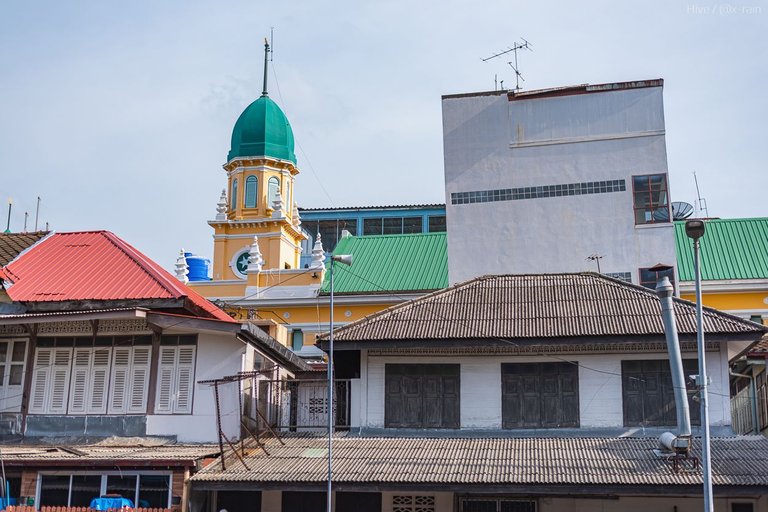 But not everybody has this gift of seeing with two eyes.
I met this gorgeous brown Siamese cat in dark alleys beside Wat Pho. He is not stray, he has a collar and much food... That's how his environment looks like: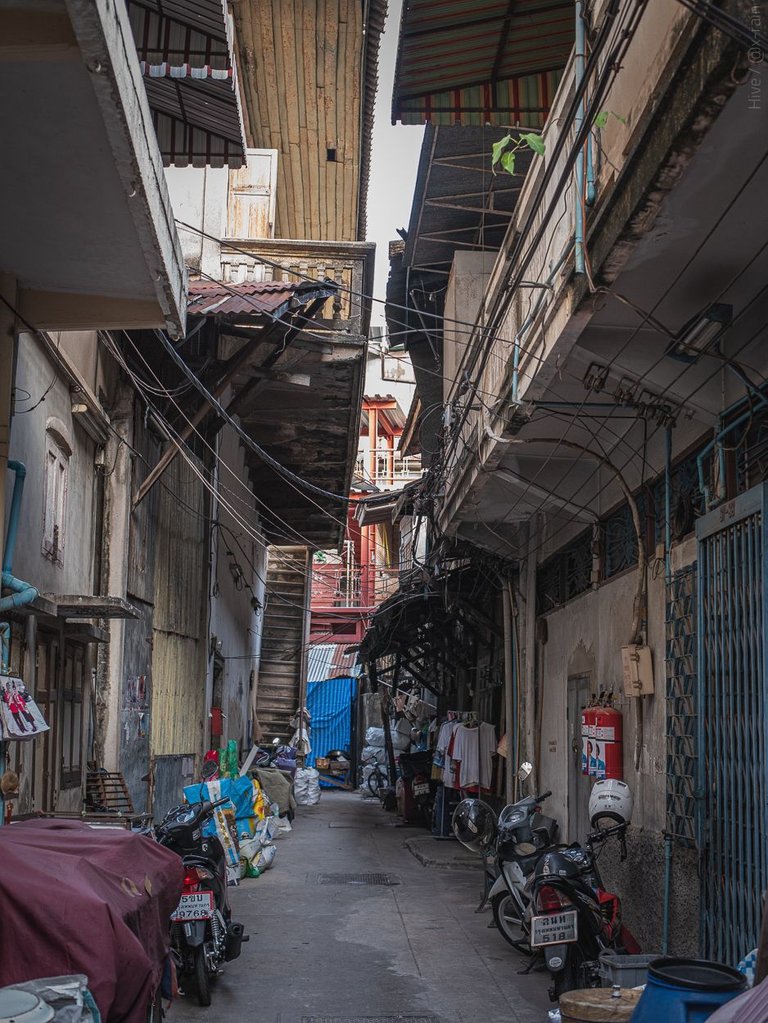 Another Fight Club hero: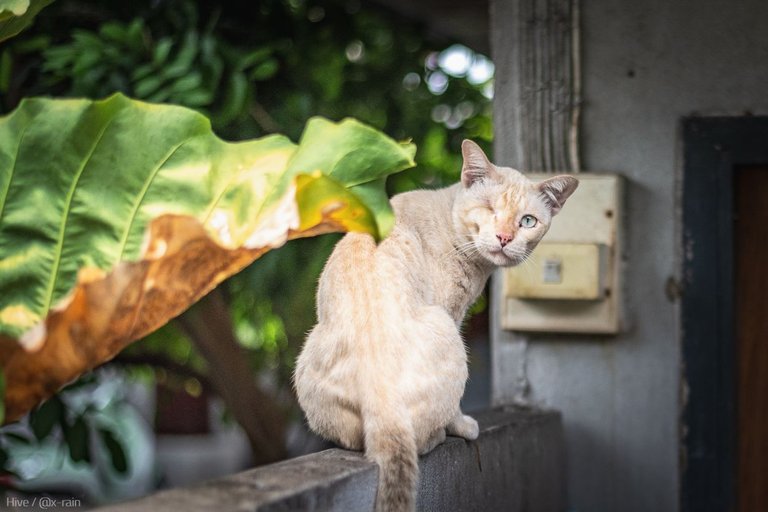 At an neighborhood at BTS Bang Phai: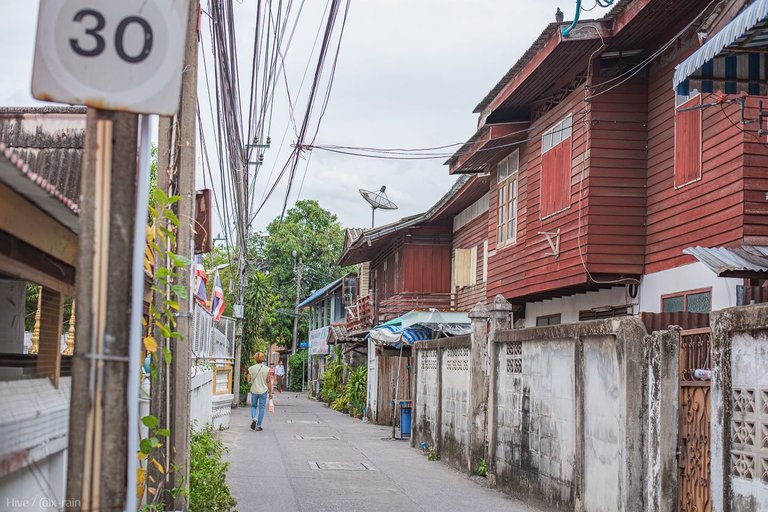 (If you, dear reader, know Bangkok well, you'll appreciate how diverse geography of this post is.)
And this cat from Bangkok Chinatown lost paws and tail:
😁 Kidding! It's just weirdly colored shortish paws; as for the tail, it's common in Bangkok, they just get born like that. 😄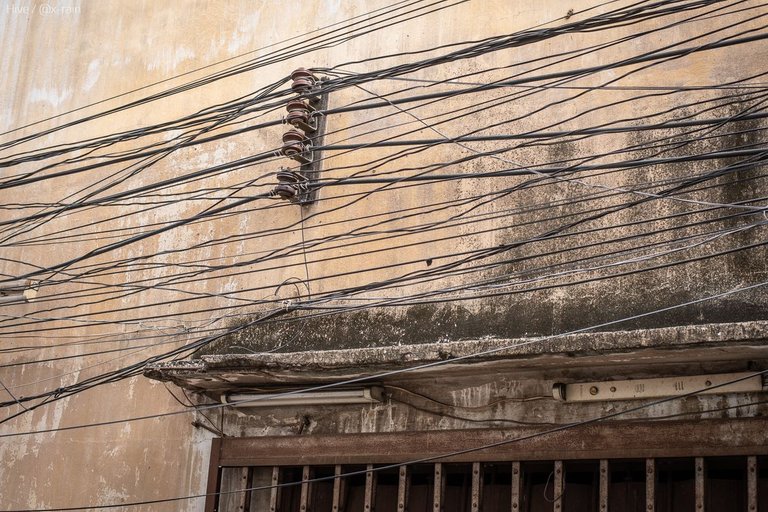 Rough surfaces and wires of Bangkok Chinatown. The same area: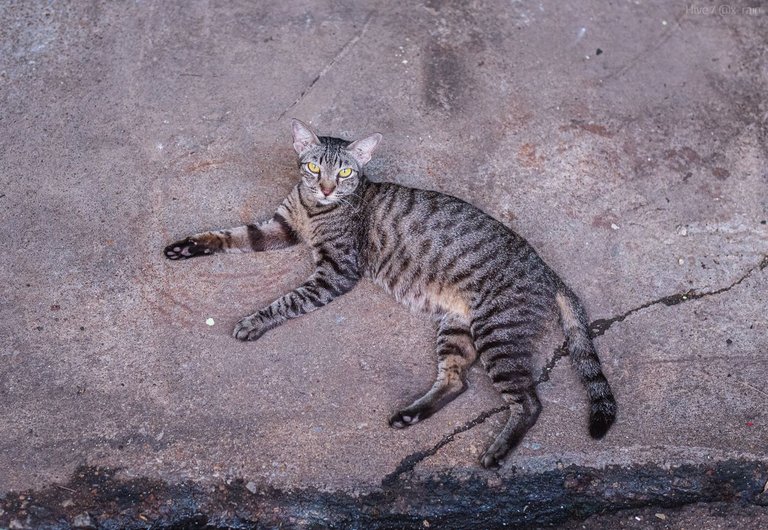 Do you see that energy bolt the cat is going to cast? 😄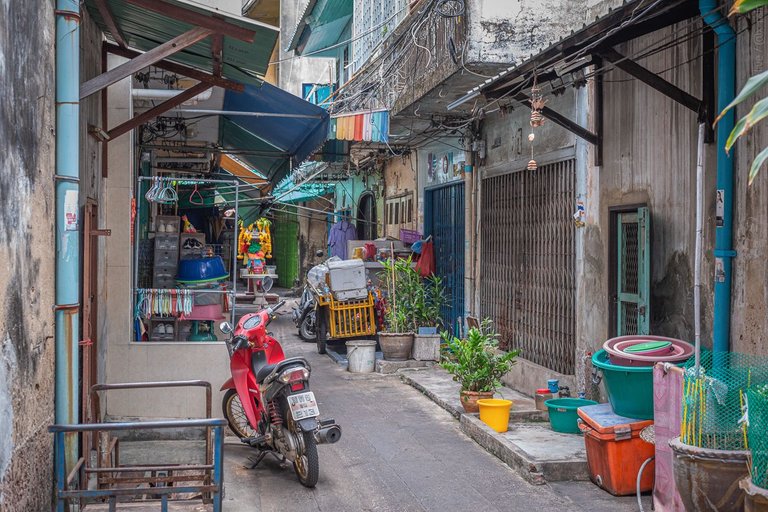 An alley in Bangkok Chinatown.
Walking toward Rivercity Bangkok Mall and meet this... body: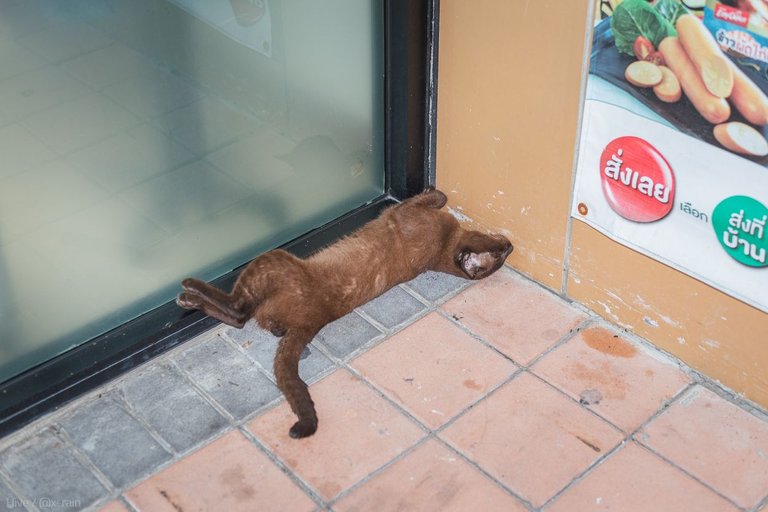 Dead Burmese cat?
No, he was just enjoying coolness of the air-conditioned store from outside. 😄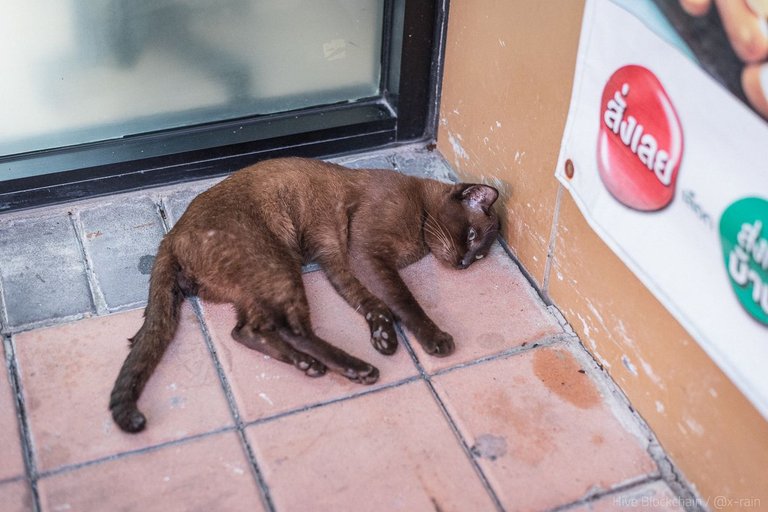 Do you know that there is a not that much famous Thai breed of cats called Korat? This, from an ancient Thai manuscript: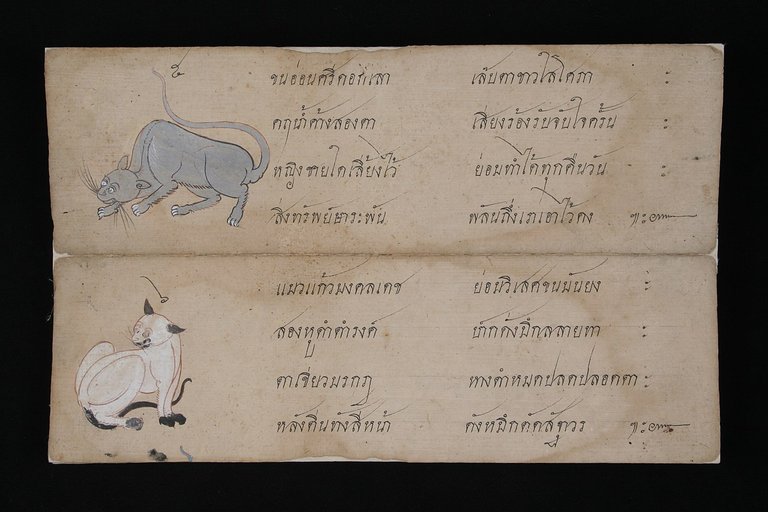 Can't say for sure but this pet might be Korat: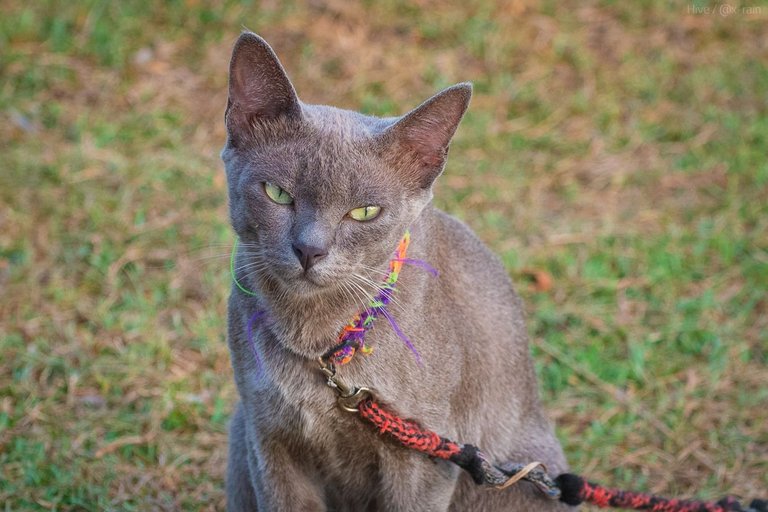 I took this image on a lawn in Phi Suea Samut Fort in Samut Prakan, at the sunset time, that's why everything has that slight orange shade.
That's how things look from the mentioned fort: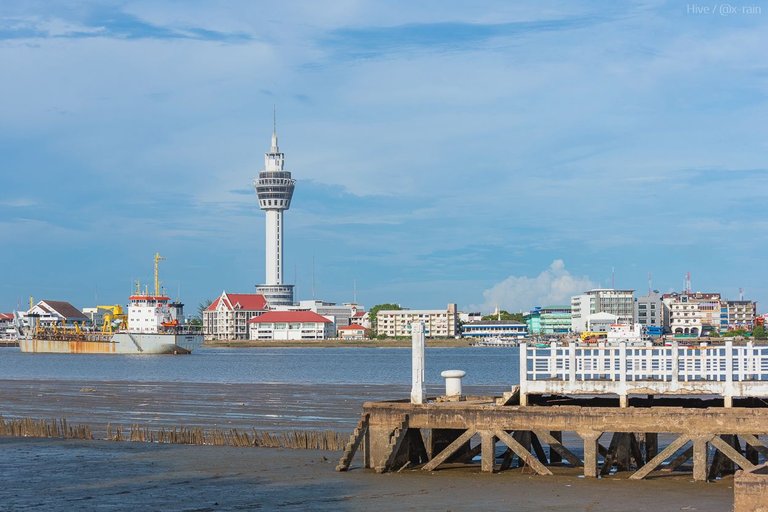 Not far from there, on the way to the pier, I saw this scene: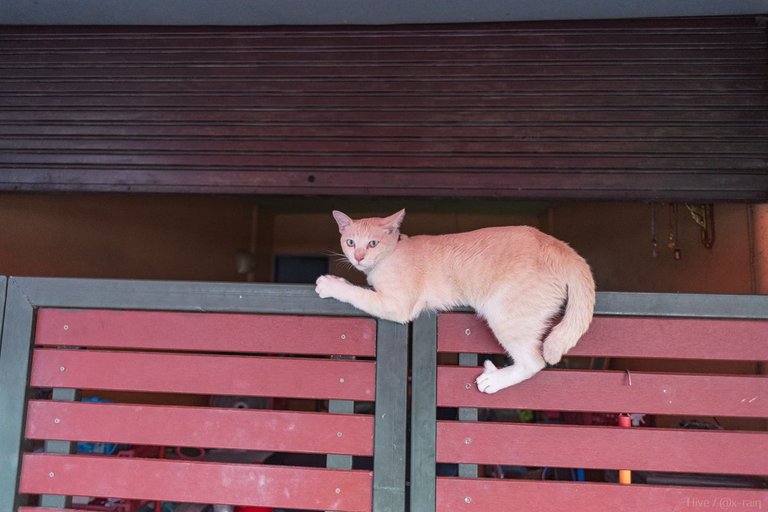 He didn't try to climb over, he was just sitting. I guess he liked this place to observe the street. Probably, this was the best option he had.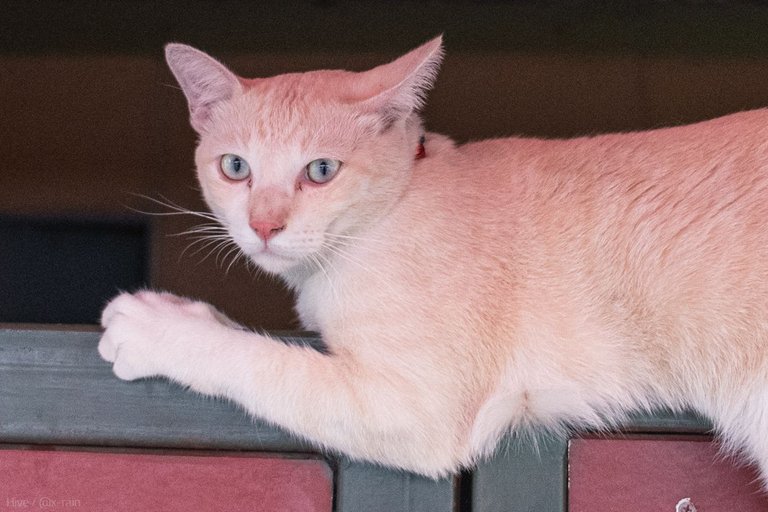 And he was trying to convence passersby and himself that there was nothing weird in his pose... 😄
And this cream colored tabby I found at a neighborhood located along a railway, including slums, near Urupong train station.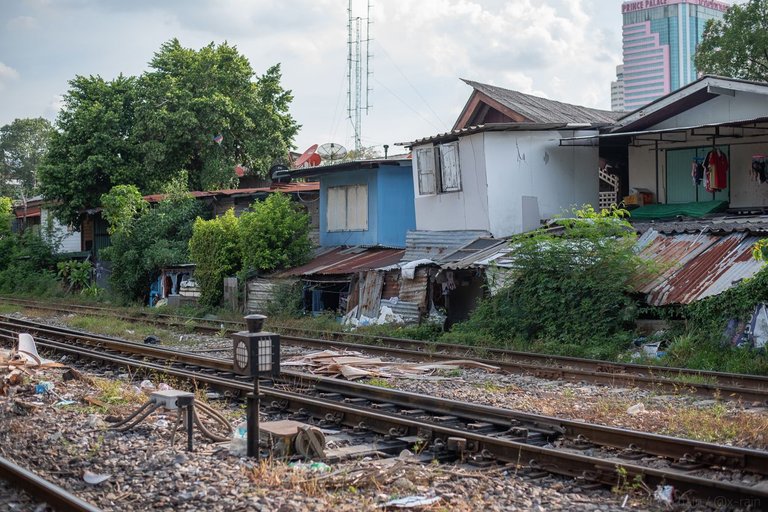 Different amazing cats in different curious districts and neighborhoods, and I could keep adding pictures but that's already enough images for one post. 🙂
And as a bonus: a color-pointed cat, a resident of a Buddhist temple.
To be continued! 🙂
P.S. I called the cats Siamese, Burmese, Korat but these were just assumptions. I didn't check pedigrees of the cats. I just call all color point cats Siamese (considering that the whole breed is in from Thailand) and brown cats Burmese
More stories from #Thailand are ahead! Check out the previous ones on my personal Pinmapple map.
I took the images on September 9, 2023 with a Nikkor 50mm f/1.8G on a full frame Nikon D750 in Bangkok, Thailand.
---
---