Early Morning Photo Walk in Old Industrial District (15 Images)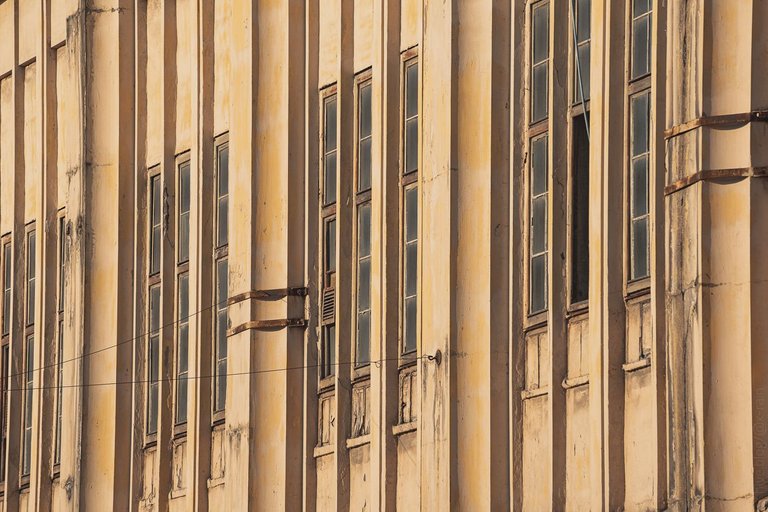 It was the case when the opposites flowed one into another like yin and yang: my owlness turned into larkness, and, instead of going to sleep at 5:30 a.m. as usual, I went on a photo walk in an industrial district called Chekushi.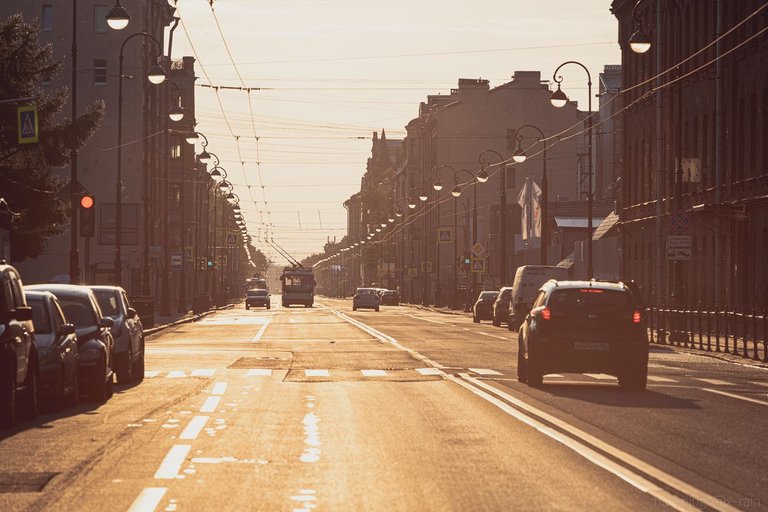 Bolshoy Avenue on Vasilyevsky Island (St. Petersburg, Russia), bathed in the morning sun. I crossed it hurriedly heading towards Kozhevennaya Line.
First find: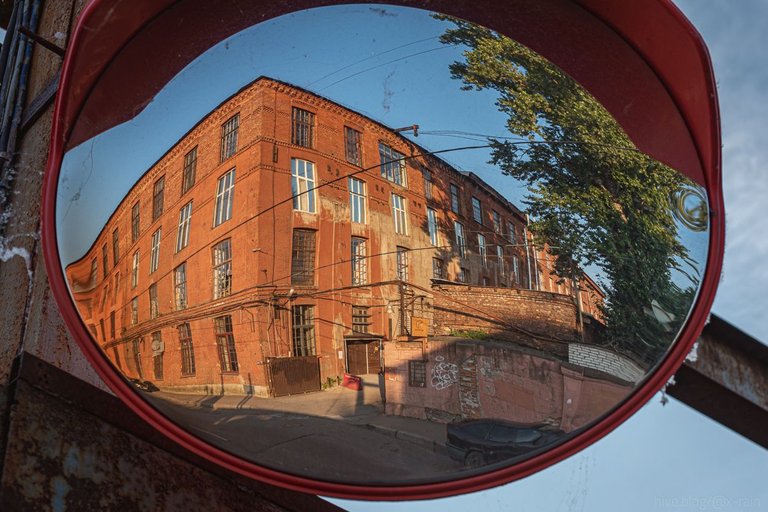 One-century-old textile factory reflected in a street curved mirror.
It was the first time, I was exploring the place in the early morning. The morning angle of light unveiled new views.
A bridge of an unclear purpose adjacent to that factory: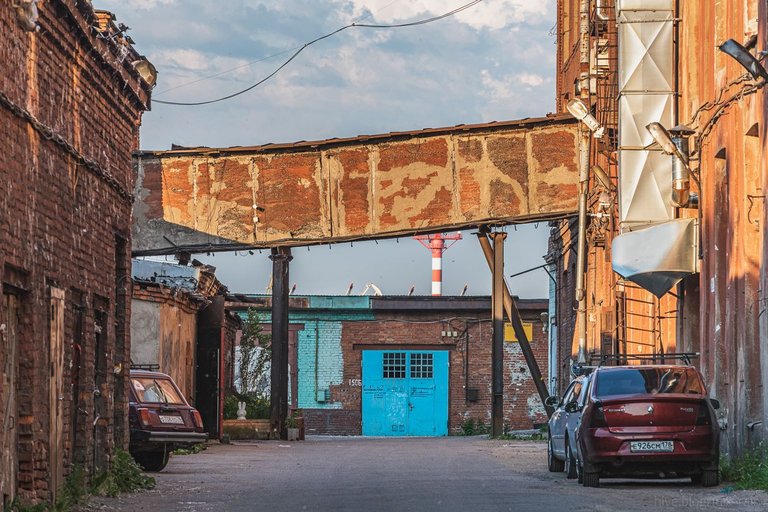 Going towards the Baltic Shipyard: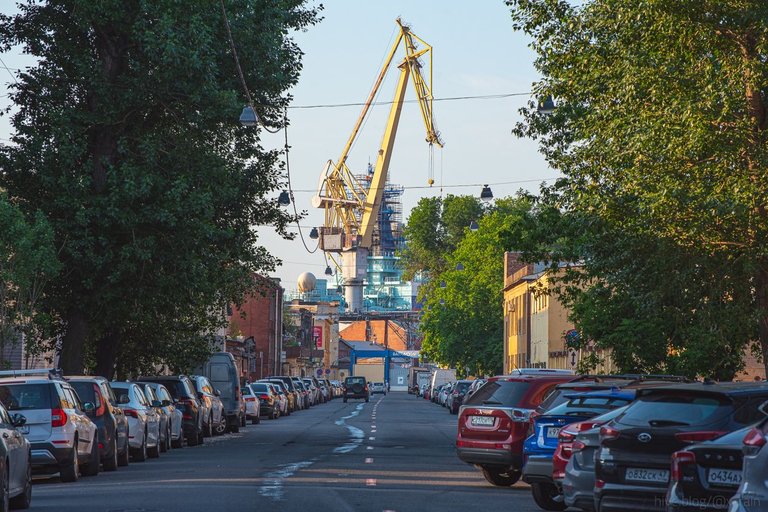 Something dinosauric was on my way, a galvanizing service in the rays of sunrise: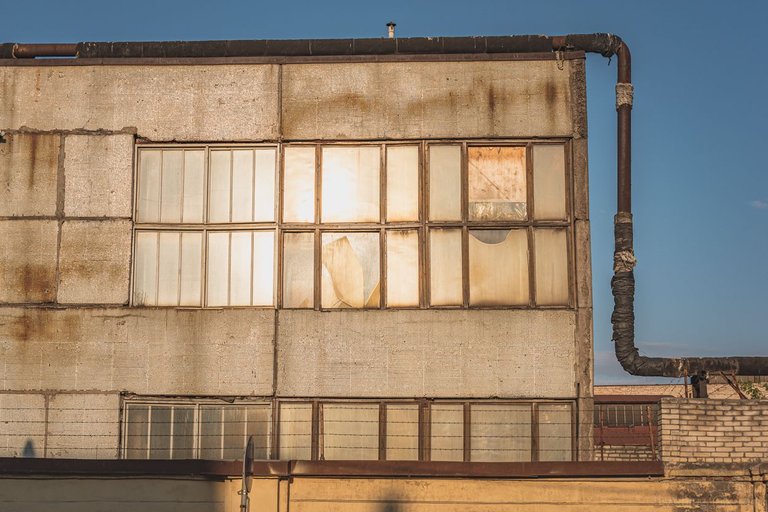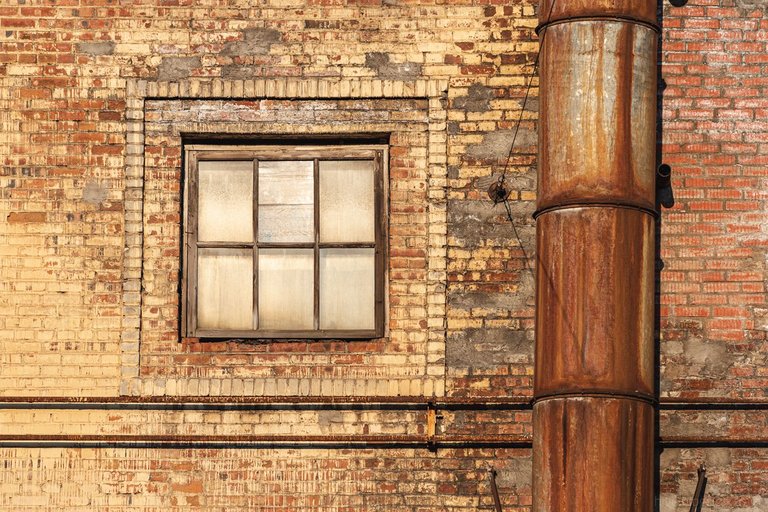 The colors make me feel nauseous. I have an irrational feeling that they galvanize not with metal but feces. But a variety of shades, the texture, and geometry please the eye.
An old workshop of the Baltic Shipyard: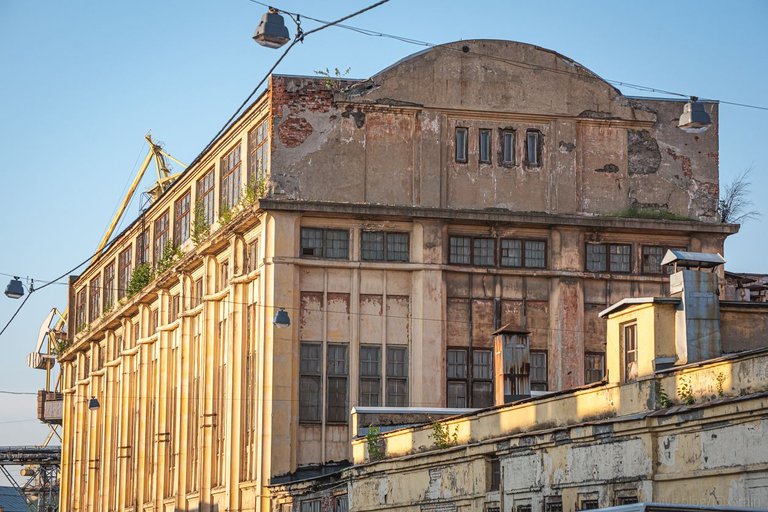 It must be more than a century old for sure.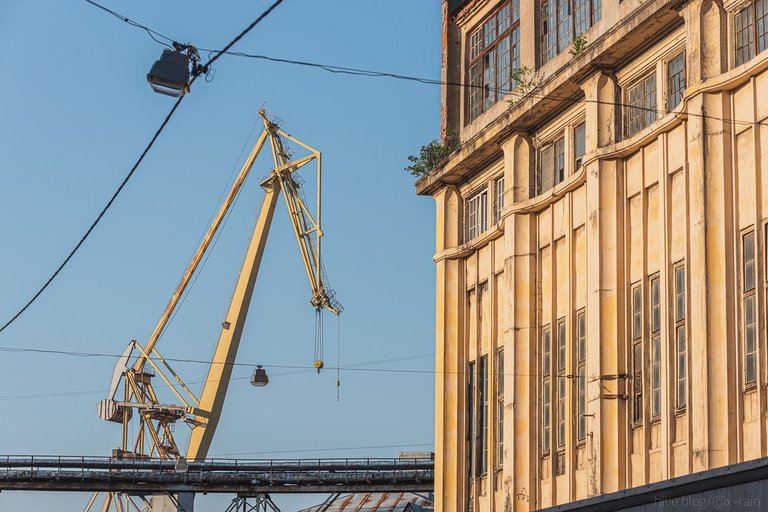 The cranes have the same color as the workshop, and there are no logos on them, no advertisement, just yellow cranes. I like it.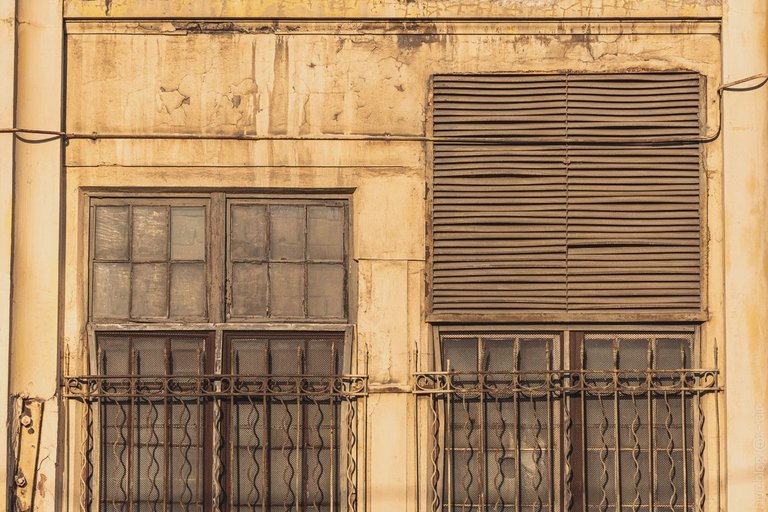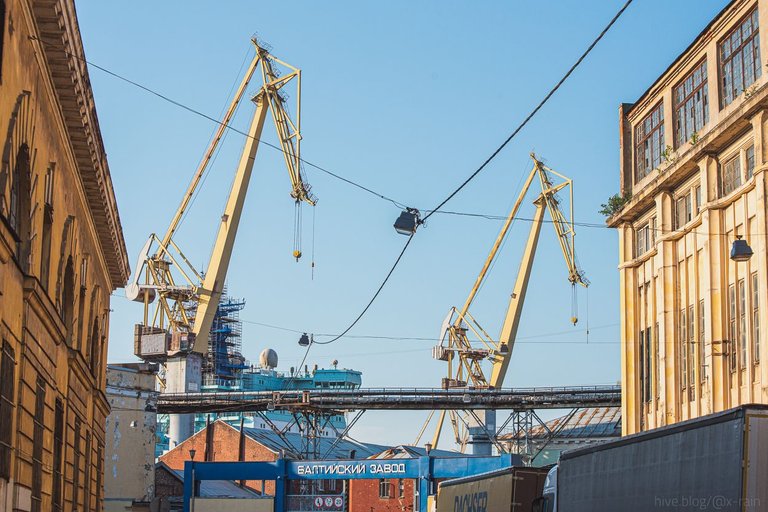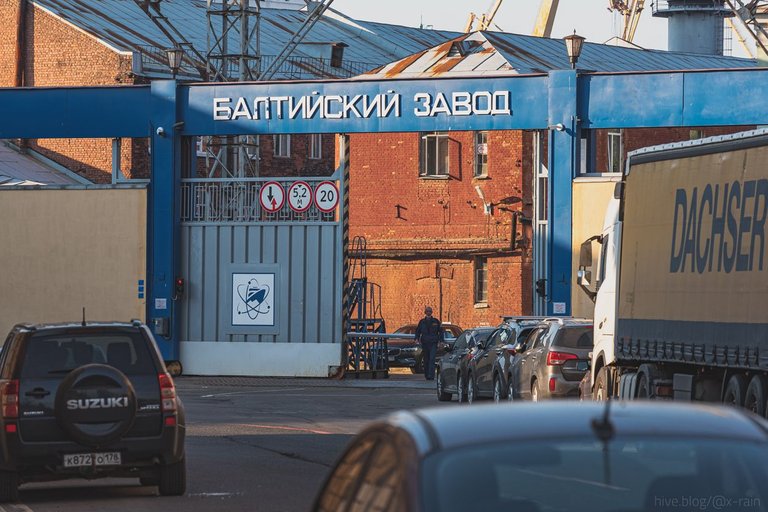 I should come up one day and ask how I can get to the factory territory. Perhaps there are ways for mere mortals.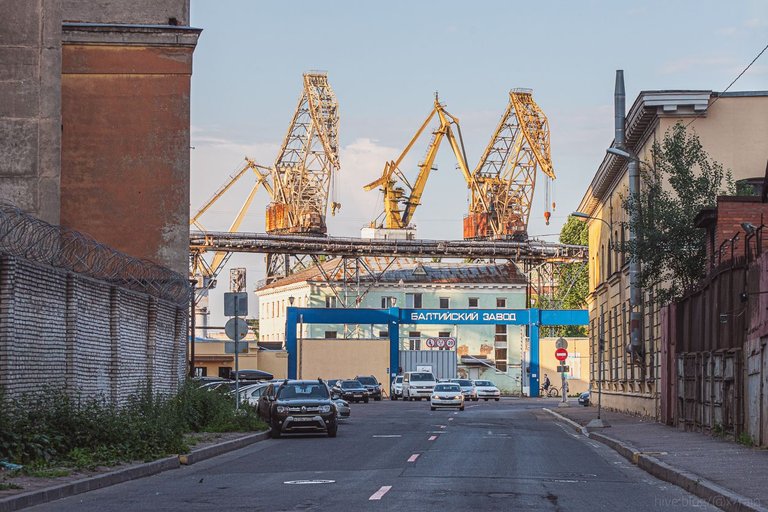 As a final part, a factory of crushing equipment: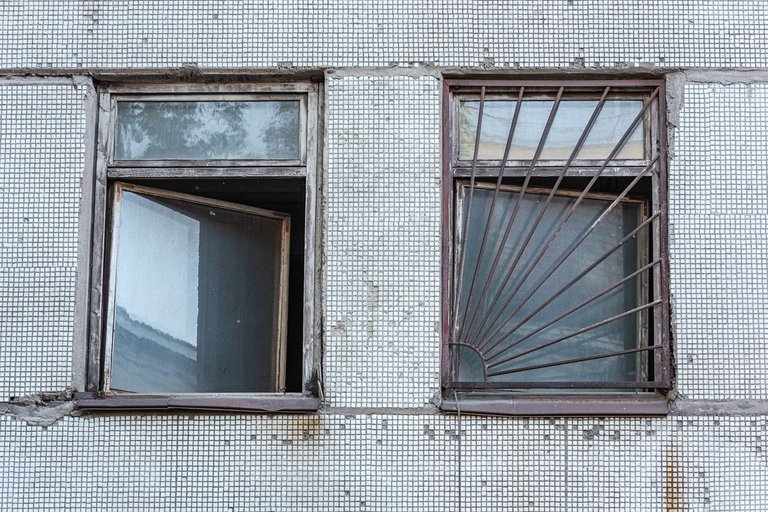 The first words that come up to mind when I see such architecture? Mercury leakage, alkali vapors, technogenic disaster, Chernobyl.
Ugly and charming at the same time, eye-catching. Especially when things are combined with the light: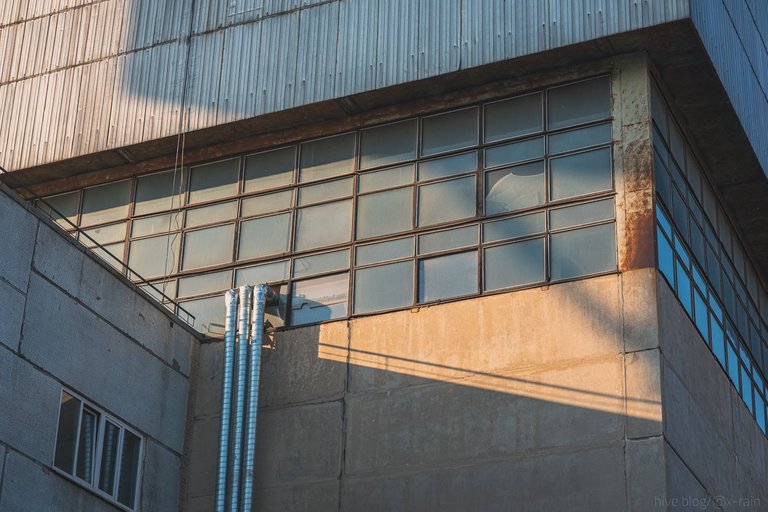 These images were taken by me with Nikon D750 and Nikkor lenses on June 28, 2022, in Saint Petersburg, Russia.
Thank you for stopping by! 😎
---
---