Good-Mannered Monkeys of Thailand. For #Monomad Challenge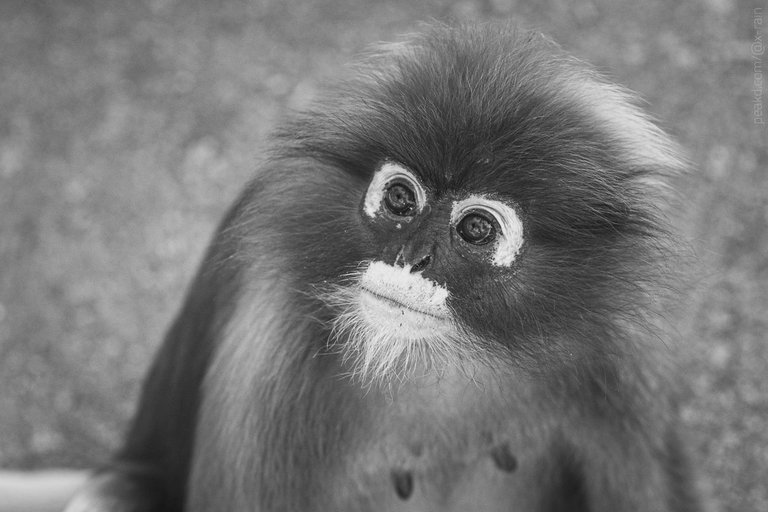 These are spectacled langurs (Trachypithecus obscurus). They are very different from the macaques, those impish monkeys who meet tourists in most travel destinations in Thailand. Langurs are less common and prefer hiding in the forest. At the same time, they aren't rare and, here and there, live not far from people (unlike gibbons).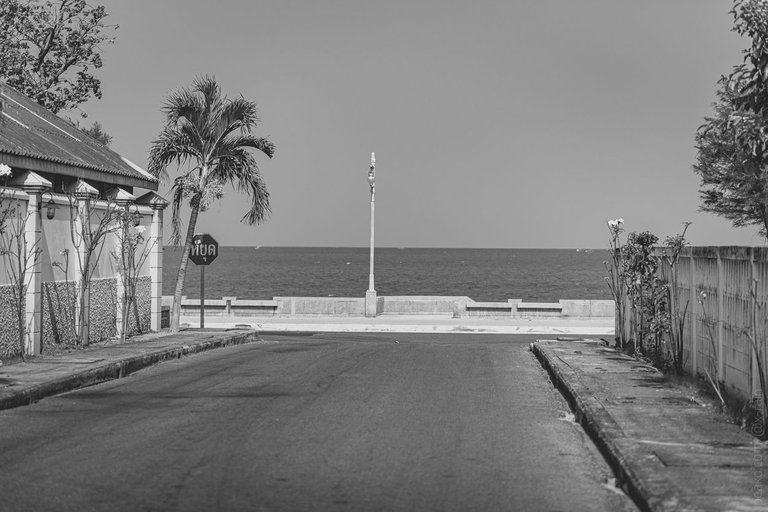 This was my street. I lived at guesthouse 100 meters away from the sea in the tiniest room with an abundance of (harmless) woodlice for 6$ a day.
One of the best places to meet langurs in Thailand is Prachuap Khiri Khan where I lived for 3 months in 2017. Langurs were the main reason why I came. Another reason was a colony of macaques living free in the city center. The city is friendly, cheerful, off the beaten path, and, at the same time, ready to cater to travelers. A great place for a long stay for those who set off traveling in Asia for months as I did.
This is where these monkeys live: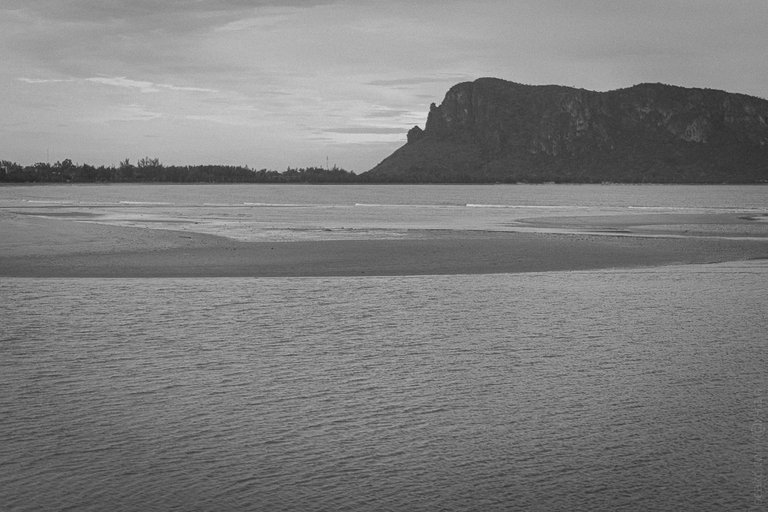 At the coastline of Thailand and Malaysia, they live in forests that cover such limestone mountains.
20 minutes by bicycle, and you are by that cliff in the territory of a Thai military base. So nice they allow visitors to enter (after they check in at a checkpoint).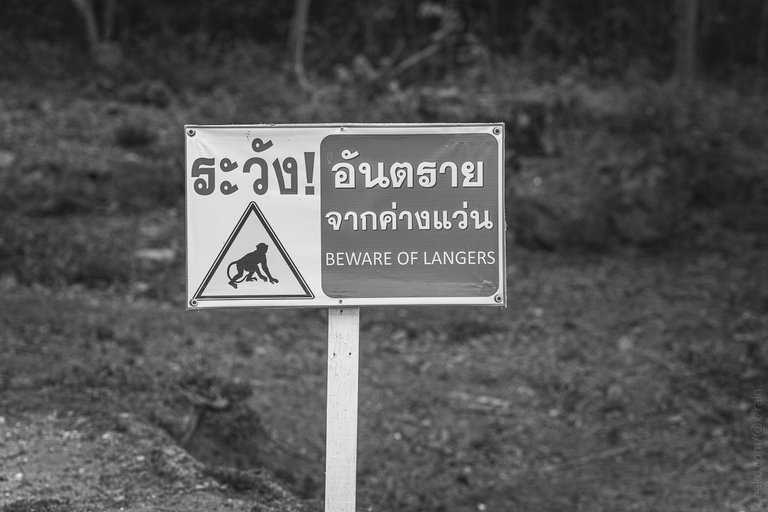 "Beware of langers", the sign that makes me smile. Langurs are creatures that should be feared last.
Dusky leaf monkeys are arboreal folivores but boiled corn, grapes, and sweets from people are desirable too. Once in a while, groups of langurs come out of the forest in the hope to get the mentioned delicacies.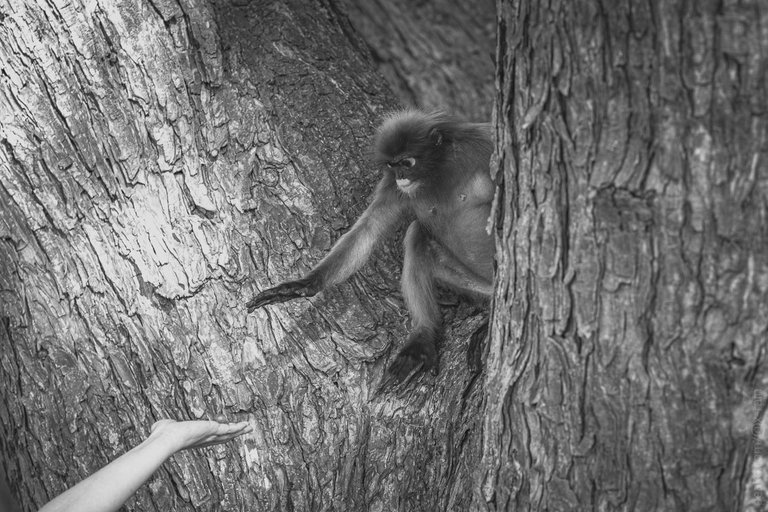 Unlike macaques, langurs are good-tempered and tender animals. Conflicts between them are a rare sight. They behave well with people too.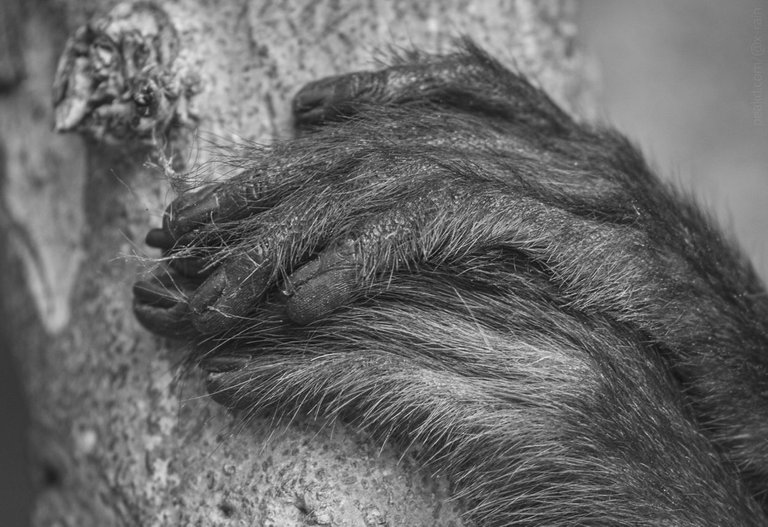 Neat nails and fingerprints - all black
They take food from your hand's palm carefully, slightly tickling your skin with their nails. Like if they wanted not only to take food but were also curious to touch such a big monkey as you but were too shy to do so in a more open manner.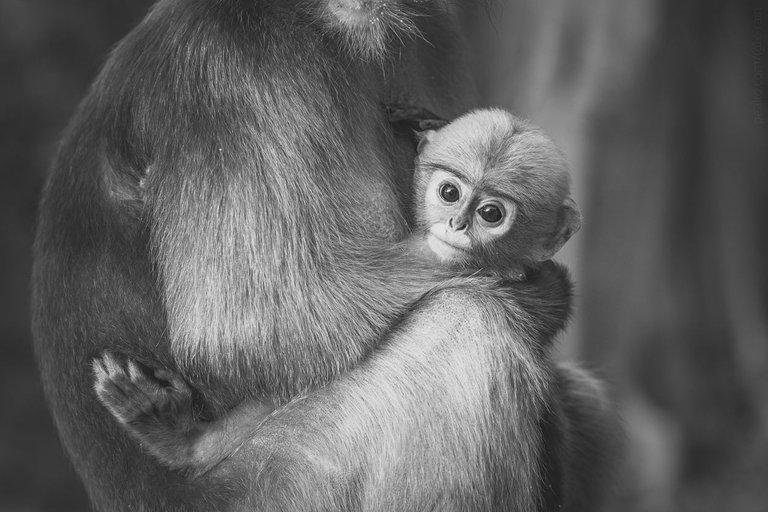 Their youngest kids are orange; over time, they turn grey-beige as adults are.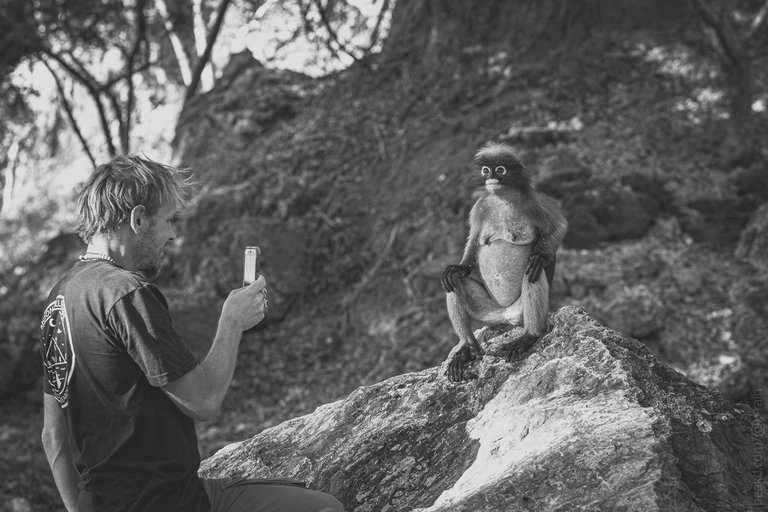 Langurs prefer staying in trees, high in trees, but, sometimes, they have a walk on the ground. This one sat alone and let the person get very close and this was unusual.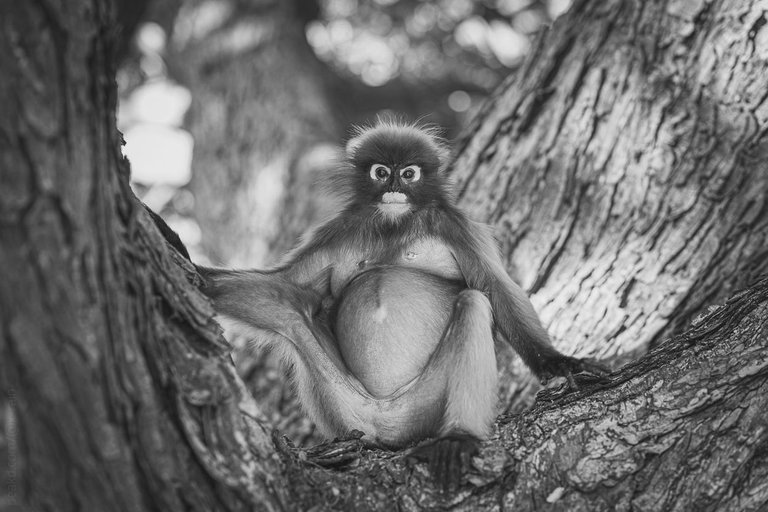 Langurs can be called shy but they are also playful and ready to interact with people. Once, two of them (perhaps already accustomed to my visits) climbed down from branches right onto my shoulders. But this was not a surprise, we first had a dialogue with our eyes and I gave my consent. At that moment, I was alone among langurs and nobody could take an image of this memorable scene. The langurs behaved well, and when I squatted down, they took the hint and immediately got off me.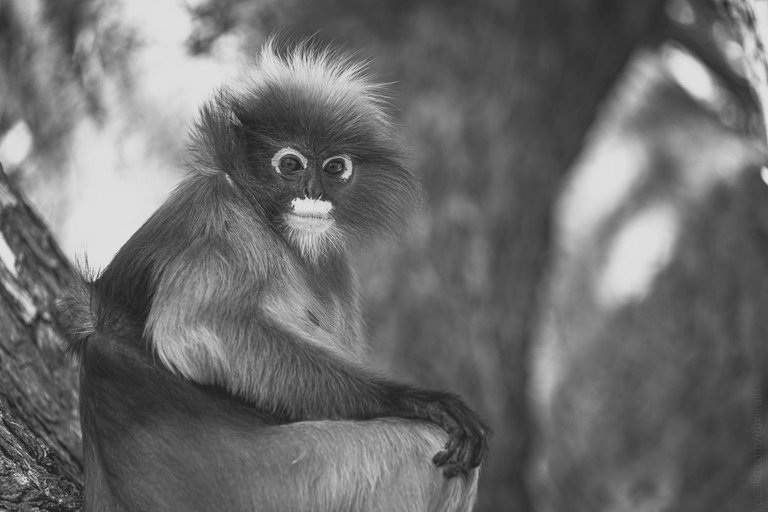 What is nice about this feeding place in Prachuap Khiri Khan, langurs don't rely solely on human food and keep practicing their wild living. Probably, because they are leaf-eating creatures and boiled corn with grapes can't substitute for the refined tropical foliage as well as sitting on the ground never compares to climbing on the top of trees.
I took these pictures with a Nikkor 85mm f/1.8G on a full-frame Nikon D750 in Prachuap Khiri Khan, Thailand in 2017. Some of the images of the (very large) series were sold and one of them appeared in BBC Wildlife Magazine in 2019.
---
---