Grapes in the Streets of Tbilisi. Photo Reportage from Georgia (19 Images)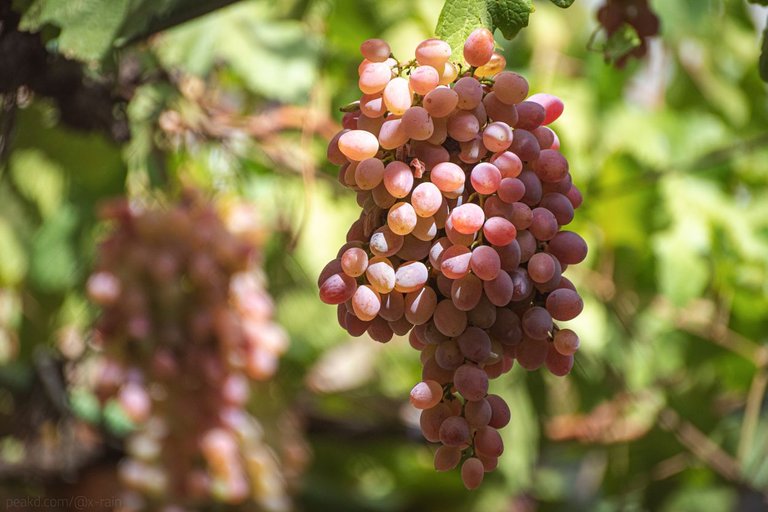 The thing that delighted me the most in Tbilisi this time was grapes growing right in the city streets. Like jewelry of purple, green, and yellow shades, it decorates the capital of Georgia. Such a cute fruit, you can become full of pleasure just by contemplating its beauty.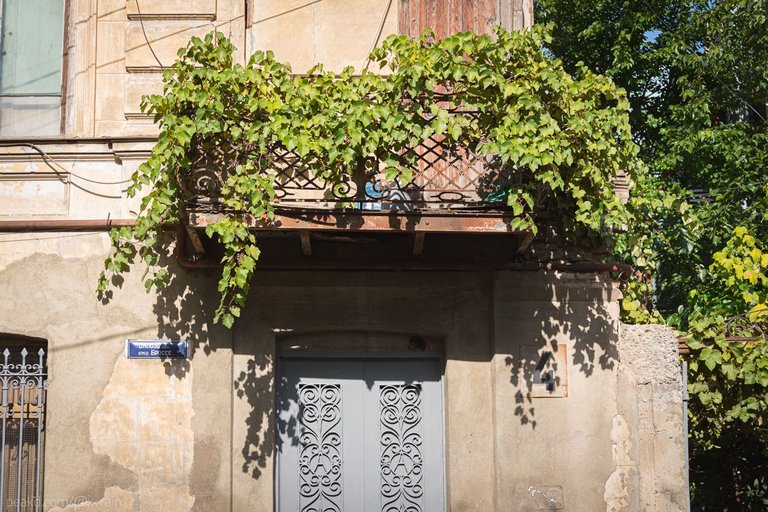 A door of a residential 2-storey house in the city center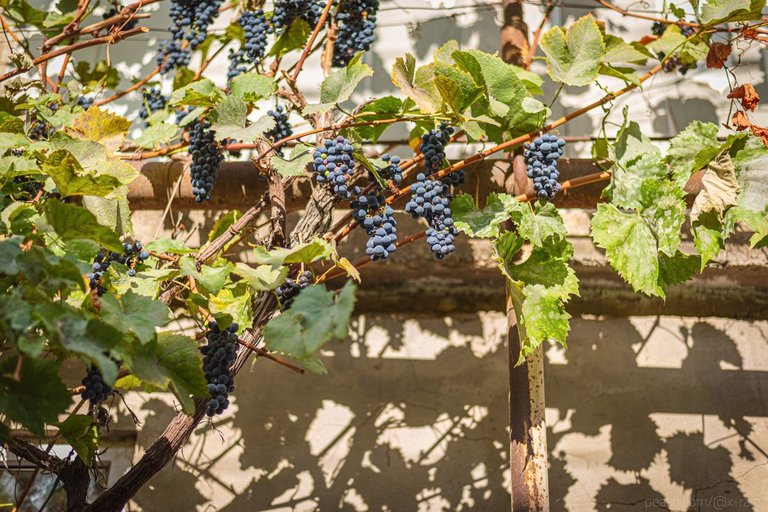 Some Georgians grow it to make wine or for food, some just to decorate their homes. Many balconies, arbors, and fences are entwined with the vine. It's not only about the beauty of this plant but history and culture.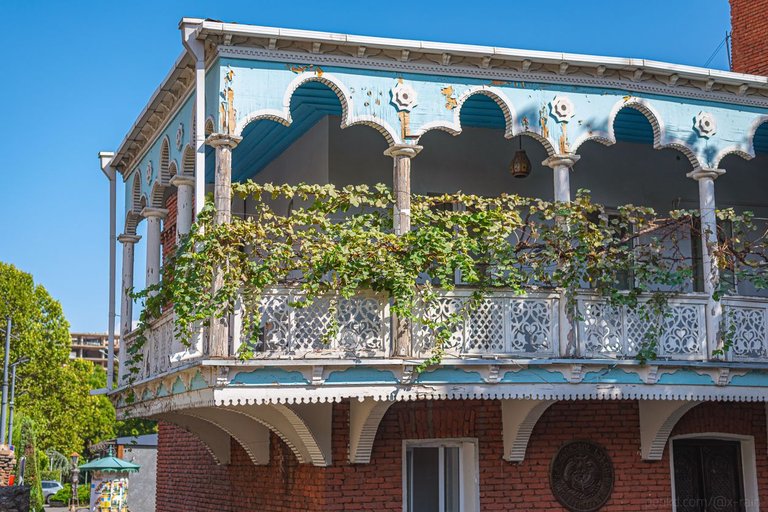 The vine on a balcony of a historic building in Baratashvili Street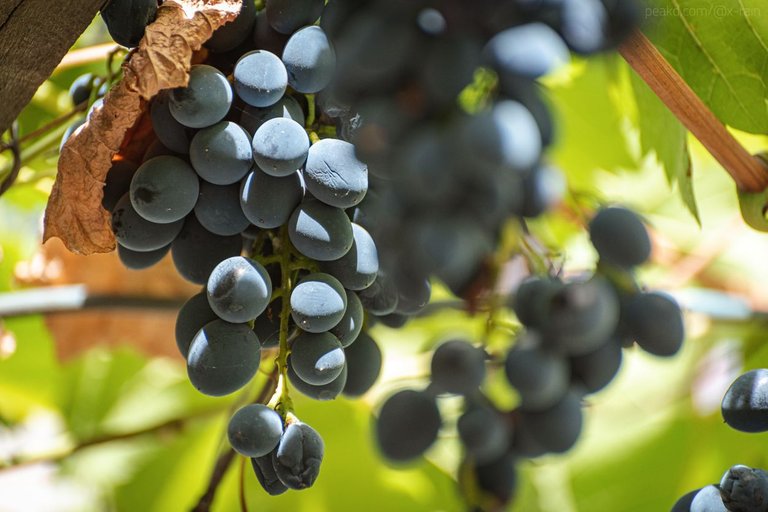 Viticulture is a long tradition in Georgia, which is confirmed by both archeology and historical sources. UNESCO even added "the ancient traditional Georgian wine-making method using the kvevri clay jars to the UNESCO Intangible Cultural Heritage Lists" (source).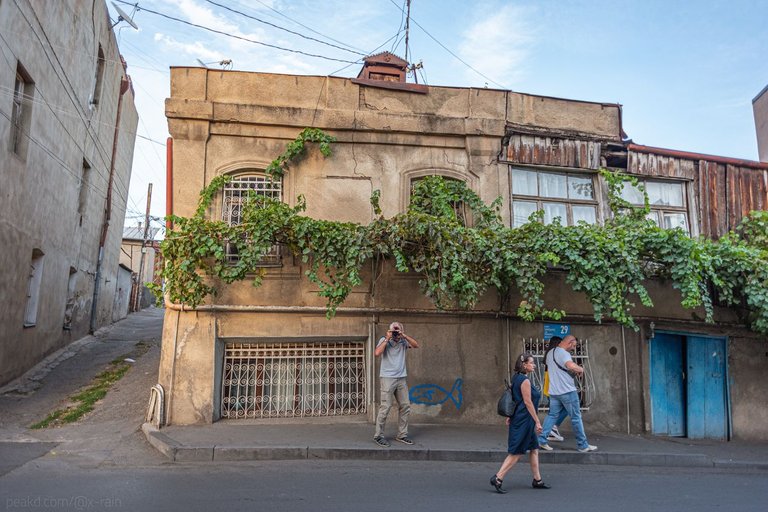 Residential house in Avlabar district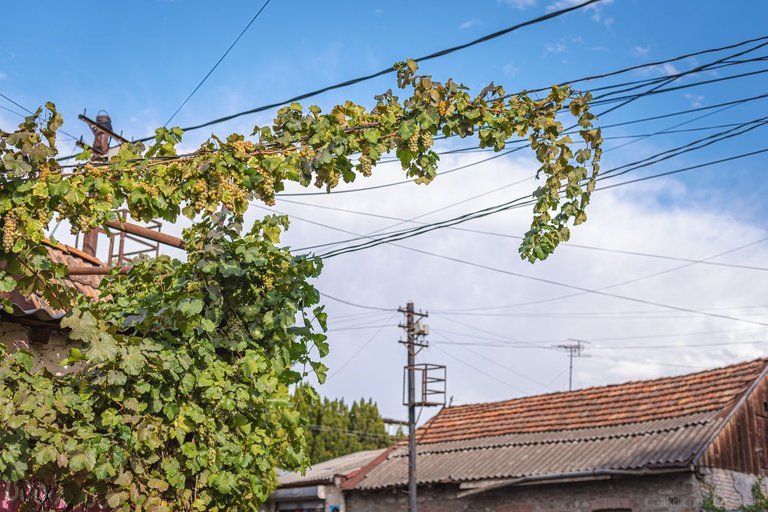 The vine in Avlabar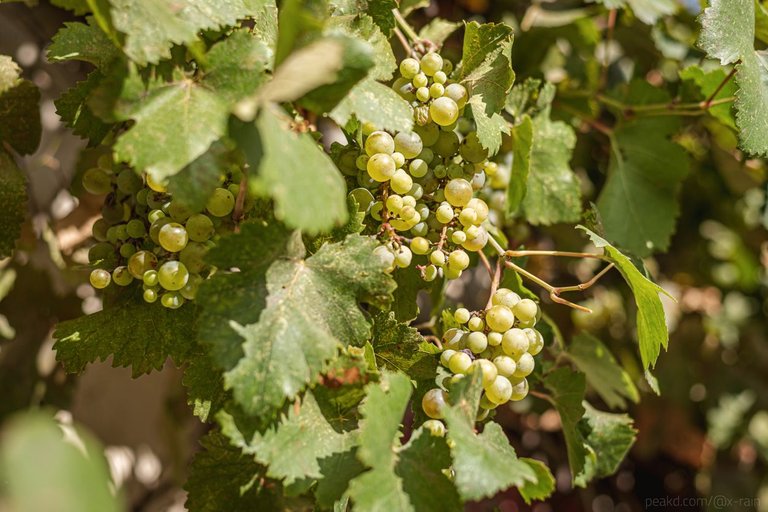 Grapes have made their way into art. You can often see ornaments, bas-reliefs, forging, depicting the vine. As an example, look at decoration of Anchiskhati Basilica, VI century AD, the oldest church of the city: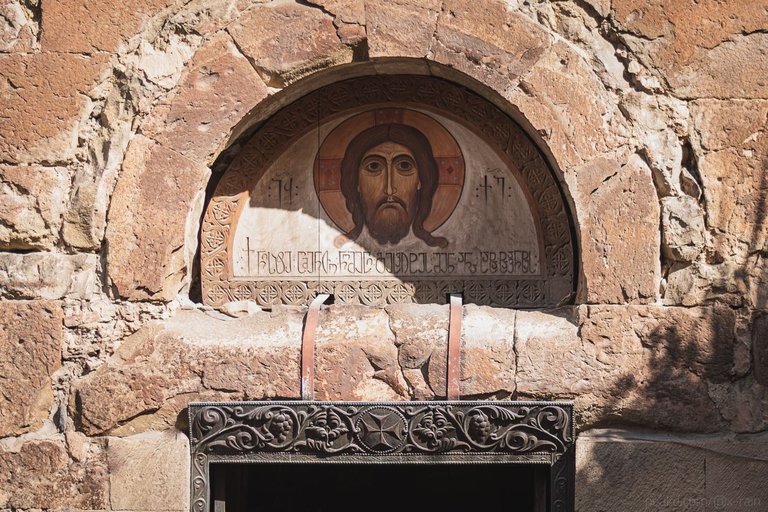 Facade of Anchiskhati Basilica, decoration of the main entrance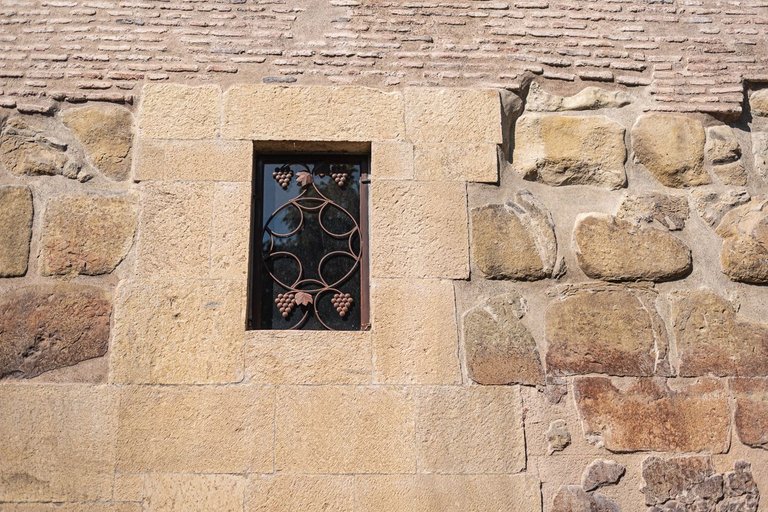 Anchiskhati Basilica
Below, you even can see the vine as a part of a monument: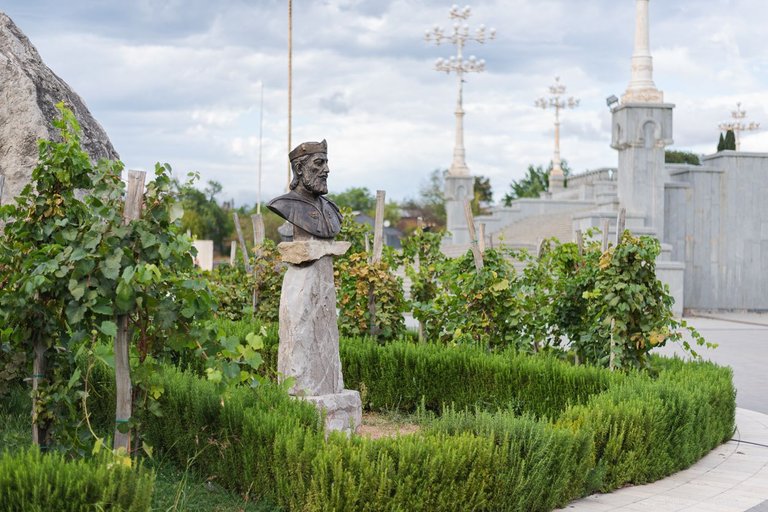 Heraclius II, a king who ruled Georgia in the XVIII century, surrounded by the vineyard.
The vine has entwined religion too - the symbol of Georgian Orthodox Christianity is the grapevine cross. A legend says this cross was used by St. Nino, a Cappadocian woman, who preached and baptized Georgia in the IV century. This is how Christianity became the state religion here.
During my photo walks in Tbilisi in search of city scenes and attractions, I can't help taking images of grapes and how it enriches architecture. Look at these green butterfly wings above the door, for example: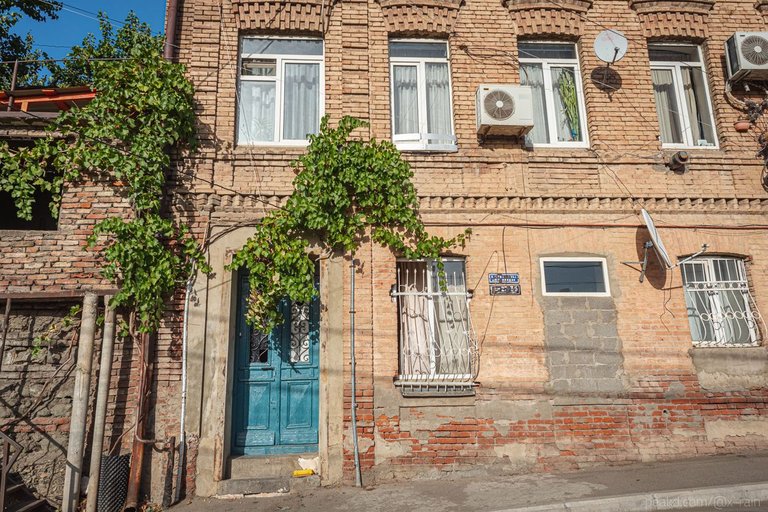 House in Avlabar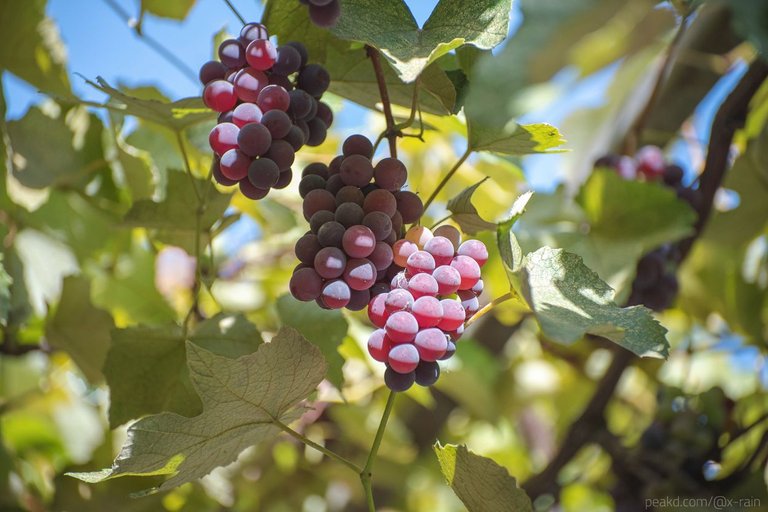 The vine thrives in old Tbilisi courtyards: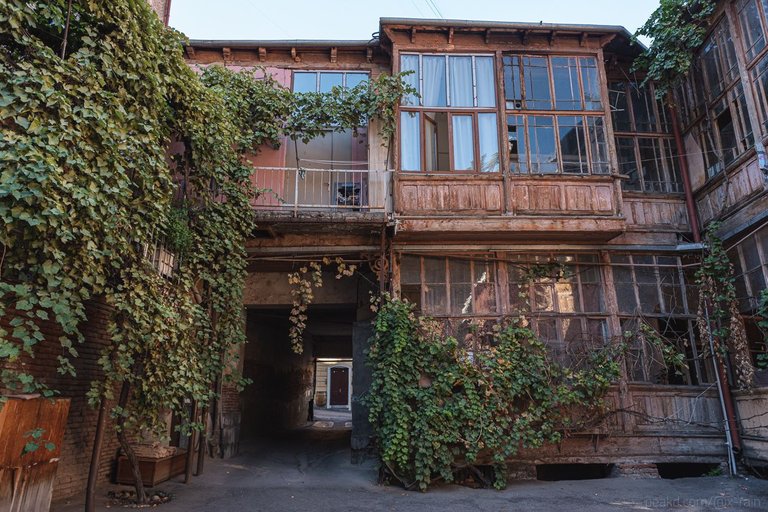 Yard in Sololaki district
Tbilisi courtyards are also a special phenomenon, I will talk about it separately in the next post.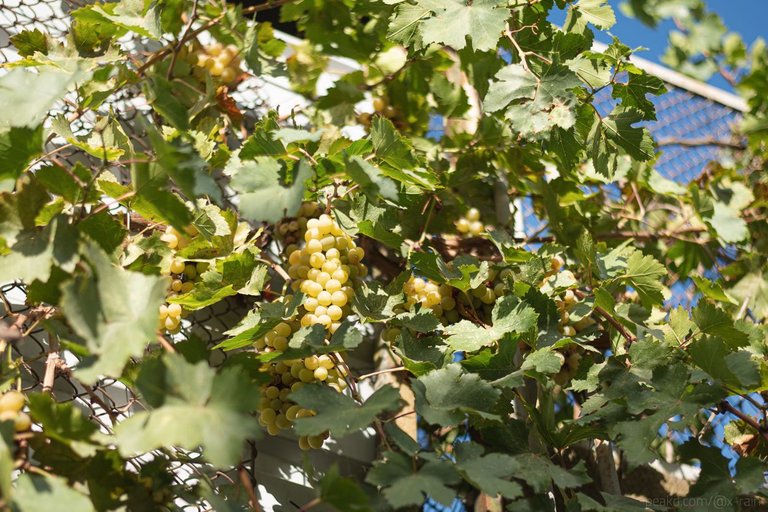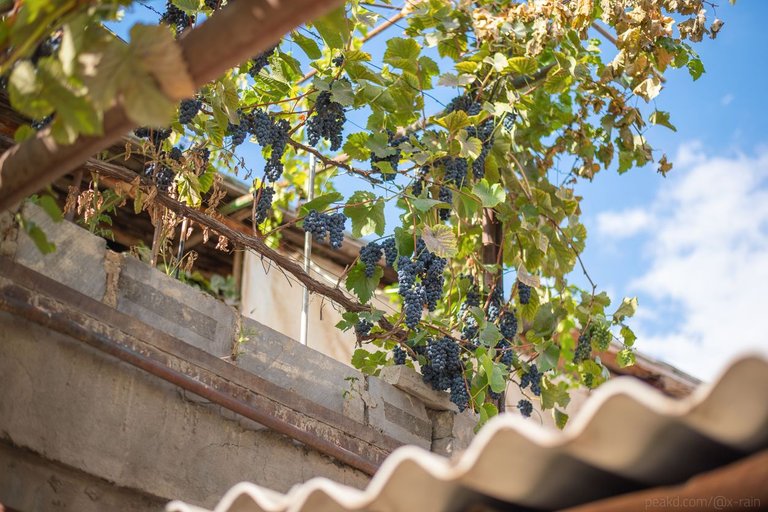 The vine also grows in the yards of some Soviet multistory residential buildings. For example, I found these pinkish ones there: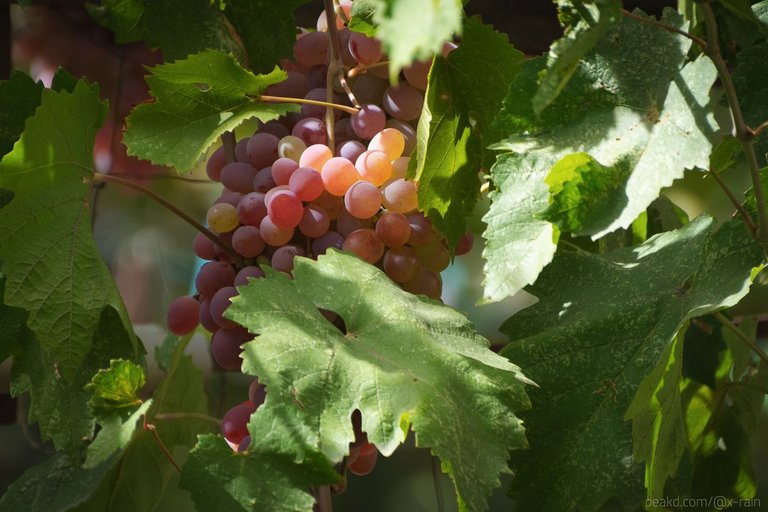 Although the urge to pick and try grapes is strong, I hold it back out of respect for the locals, owners of the plants, and unwillingness to disturb the color harmony.
And, of course, there are plenty of grapes in shops and markets. A kg of the cheapest (delicious) grape costs 0.5$. A decent wine starts from 1.35$ for a liter.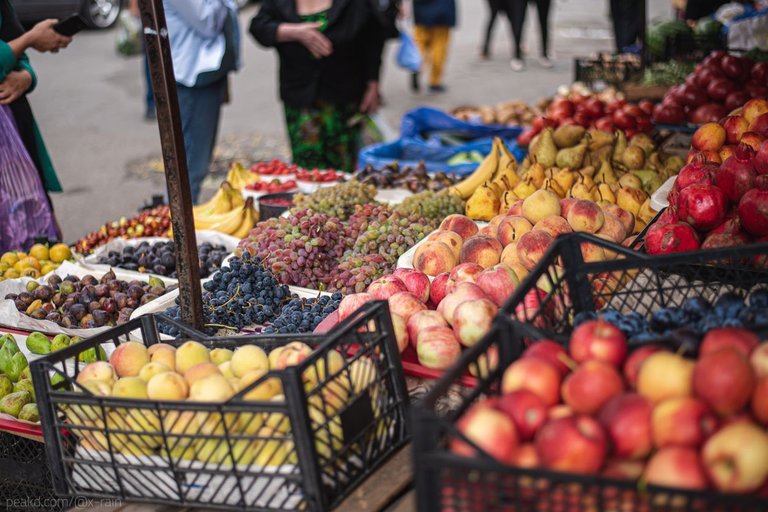 More details in my upcoming posts about Georgia. Thank you for stopping by! 😎
Regards,
@x-rain
All images are taken by me with Nikon D750 and 24mm, 50mm, 70-300mm Nikkor lenses in September 2022 in Tbilisi, Georgia.
---
---