Happy Cat on a Lead in the Big City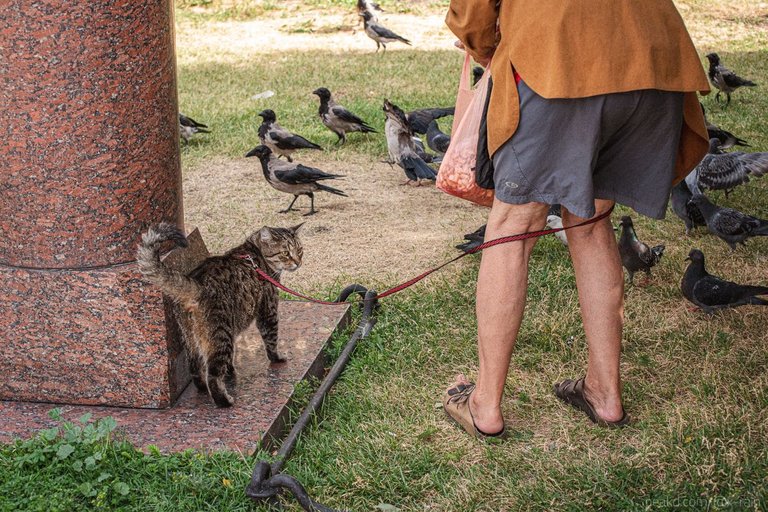 I was having a morning bicycle photo trip with my DSLR in the city center of St. Petersburg when I witnessed this scene.
A charming tabby cat on a lead, full of dignity and intelligence, and my heart got immediately melted. The owner was feeding crows, probably, for his pet's entertainment only.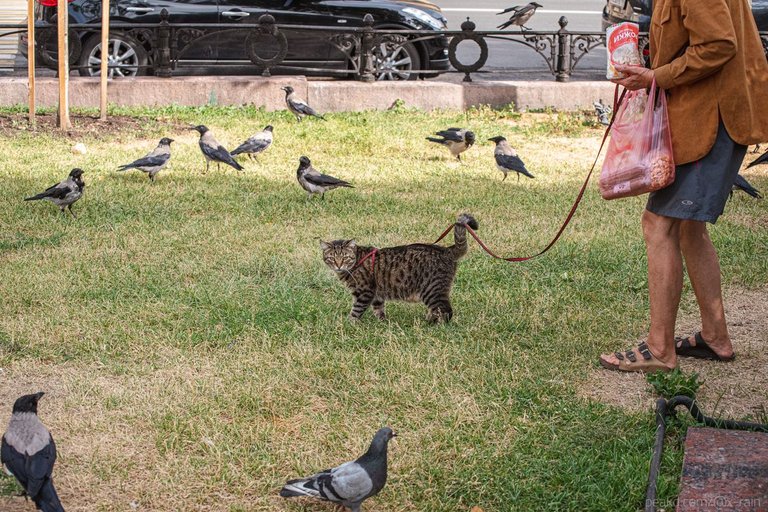 Murzik (let's call the cat with this classical Russian male cat name) didn't try to run away or jump, he was enjoying birds from distance waving his tail excitedly. He was rejoicing the birds as an art lover admires masterpieces in a museum.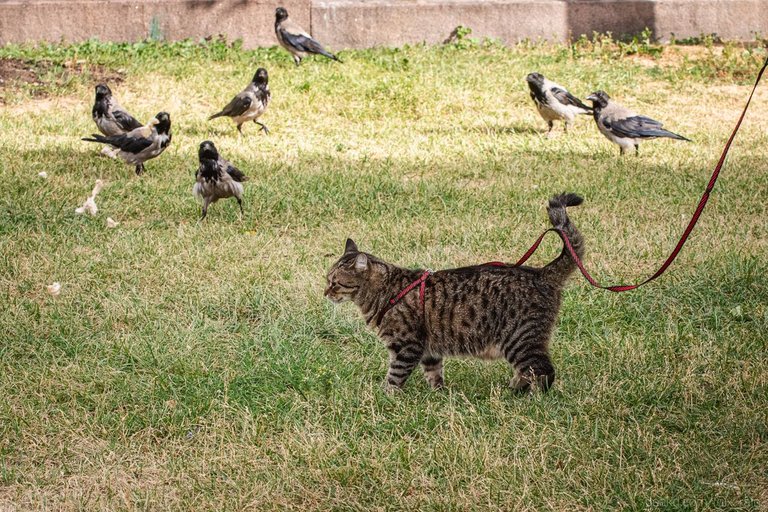 I was so much enchanted by this cat that I lost all manners and was taking images without paying attention to the fact that the man was hearing numerous clicks of my camera. A couple of times he peeked at me (though without anger) and I immediately descended the camera showing in that way "this was the last one, sorry". But as soon as he turned away, I couldn't help taking images. Probably, he understood I was having irresistible temptation - his Murzik was too gorgeous.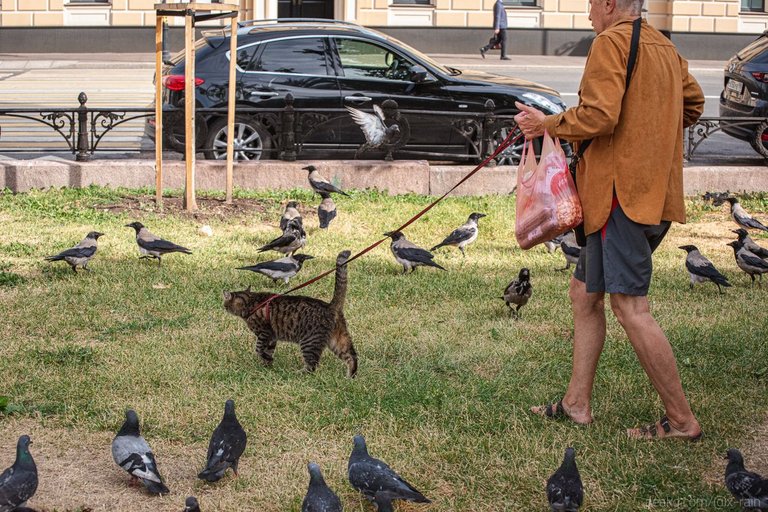 I liked the man too. He wore home clothes, as if he went to the kitchen, and then suddenly decided to go out to the city center in the same garment. They were both relaxed and looked happy. I envied their partnership and I thought I want to be like this guy when I am older.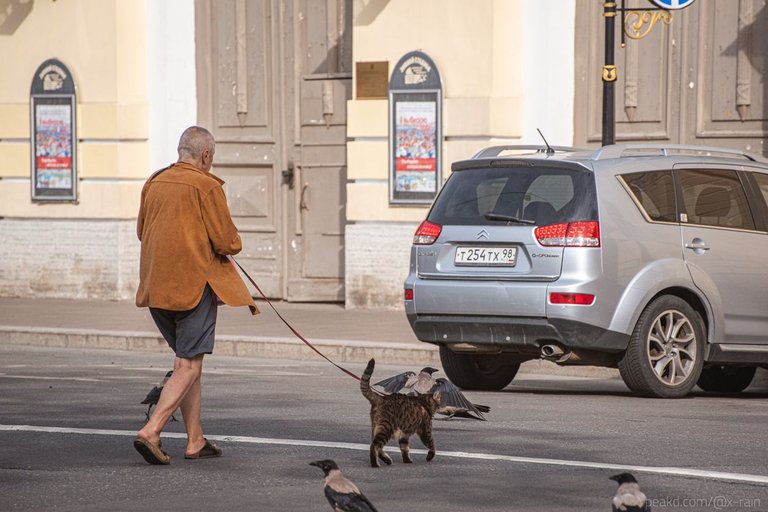 I really wanted to follow them to continue the photo session but I understood that this would be the pure pursuit beyond the bounds of decency.
I had a telephoto lens on the camera so, without following them, I was taking farewell pictures from afar.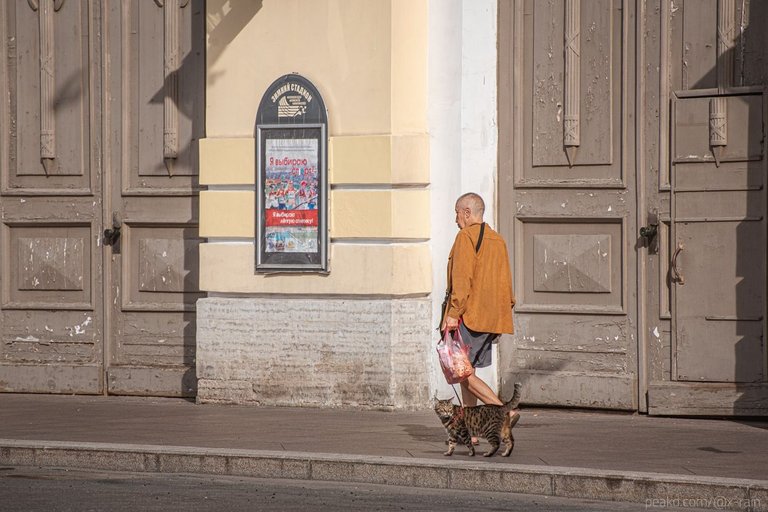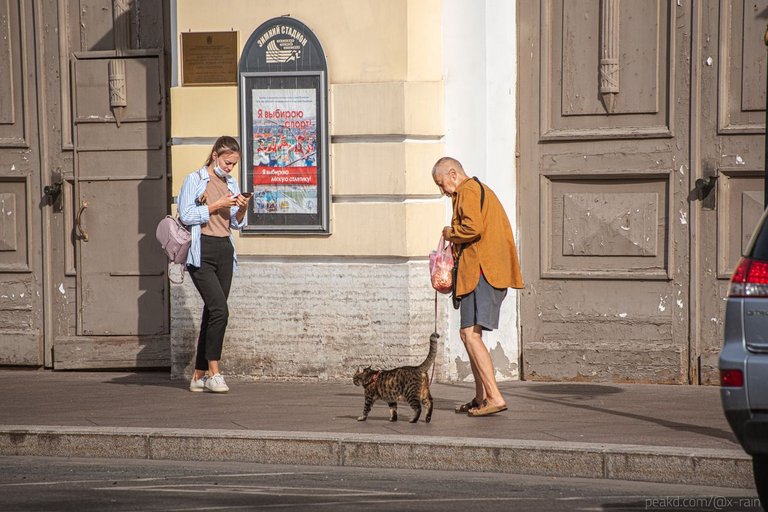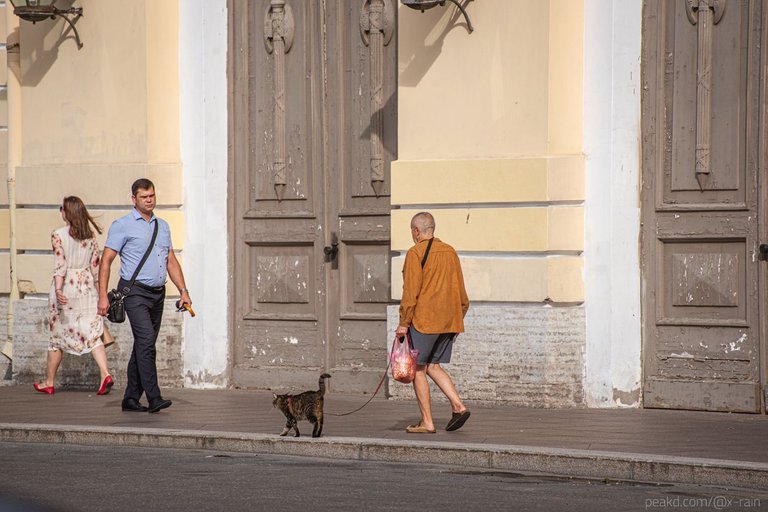 How was he walking! Calm, well-mannered, with the tail always being up... Murzik is loved, it was clear, and he also loves his human.
I took these images with a Nikkor 70-300mm on a full-frame DSLR Nikon D750 on July 30, 2021 in Saint Petersburg, Russia.
---
---