Heroic Brawler is #1 Deception Card on Gudecks. Its Pros and Cons. Free2Play Deck with 2 Brawlers
At last, Heroic Brawler has got her own finest hour: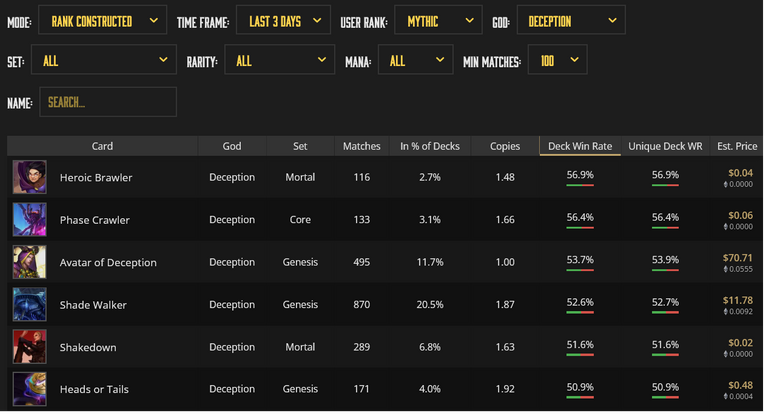 It's not only today, I checked in the last days - it was at the top 5. This is nice news for me as an early Heroic Brawler's supporter and an owner of...

🤠
and a hodler of 109 meteorite copies bought for pennies each. 🤑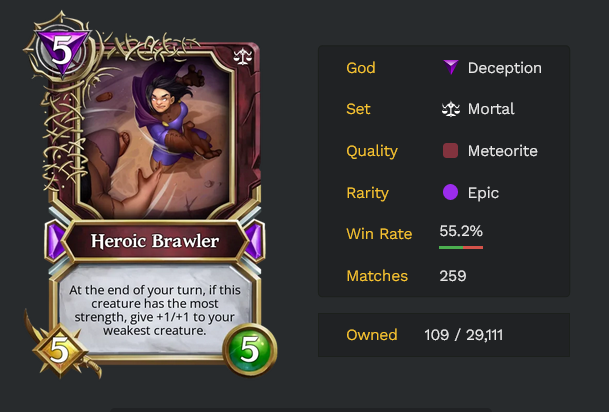 100 Brawlers Sold for ETH on November 29
And look at the demand: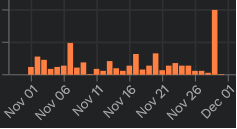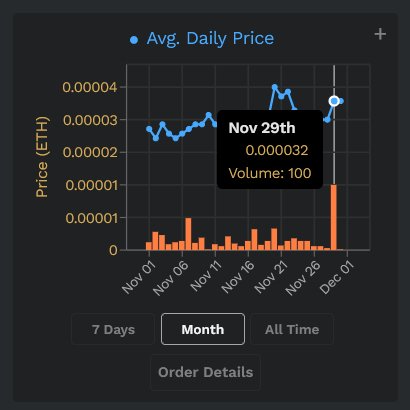 Probably, someone wants a diamond one or a couple of golds. 🙂 Of course, I want the demand to grow. Getting 109 $IMX for my meteorite collection of Brawlers would be fine 😁 I've made my deck public to stimulate it 🙂
Free2Play Deck with 2 Heroic Brawlers
I entered Mythic today with 2 Heroic Brawlers on board and made a personal record in daily earnings: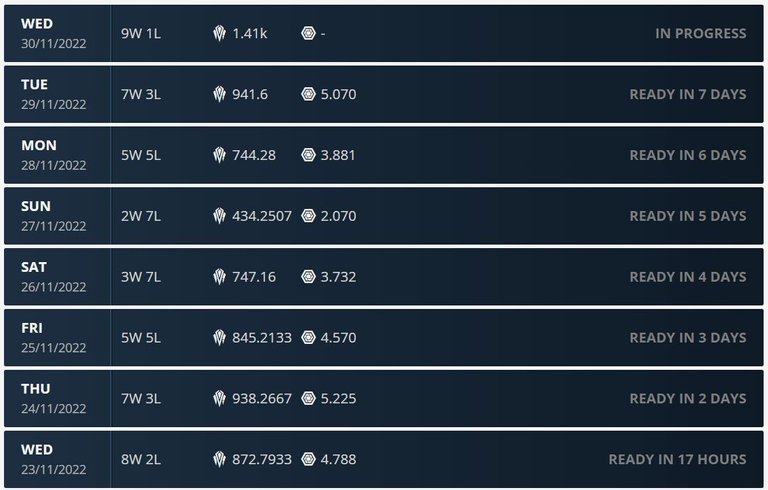 1.41k fragments with 9 wins starting in Ethereal Diamond and continuing in Mythic.
When you play mild aggro Deception, you usually have to search for a compromise between aggro-ness (against Mages, Heirloom, and Sleep Death) and defense (against aggro Nature and War). Creating deck with a high win rate against Nature is a challenge and how to achieve it without getting weak in games against Mages, for example? A tough task. You must also have cards that boost your deck against zombies which demand a special treat (happily, Deception has many options here). So after trying this and that, I compiled this deck: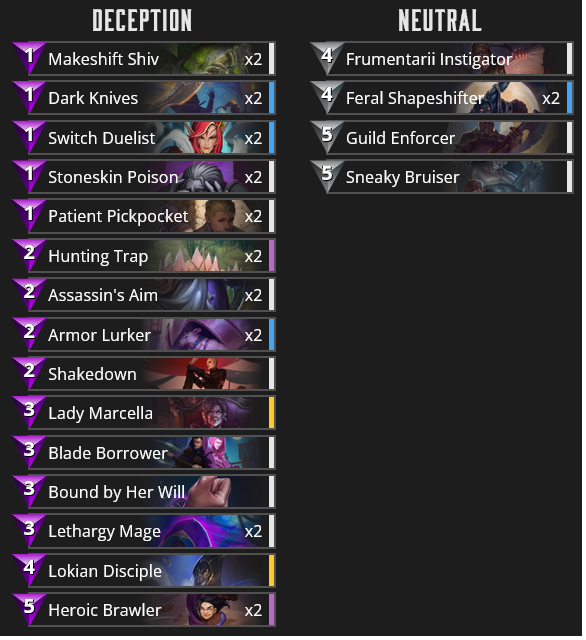 The price is less than 17$
Deck code: GU_1_2_CCQCCQCCmCCmCDDCDDIAlIAlIAoIAoCCMCCMCEPCEPIClIClKCdICyKCZKCbKCgKCgGBnCAbCEcCEcICHKCsKCsKDL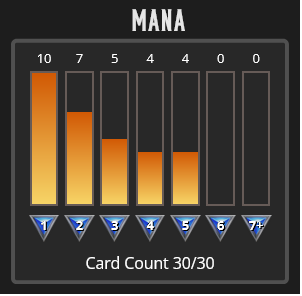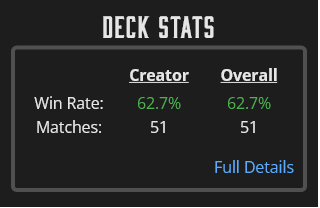 Stats from Solar, Ethereal Diamond (mostly), and Mythic
My shiny deck, full shadow+:

Deck Modifier is 32% (2 diamonds, 9 golds, and 19 shadows). Love the colors ... 😀
The hidden and buffers are for being aggro. 2 Patient Pickpockets, 1 Guild Enforcer, 2 Heroic Brawlers, 2 Lethargy Mages, Lady Marcella, 1 Bound by Her Will help against Nature and War (as well as aggro Light which usually isn't the biggest trouble for aggro Deception).
Lokian Disciple is amazing against War (it freezes relics). I have 1 shadow for playing and 1 meteorite for sale but the price is only 1$ - ridiculous, waiting for Deception is in the full power again.
2 Lethargy Mages and 1 Bound by Her Will are special treats for zombies.
Getting Lady Marcella in mulligan and playing it as early as possible is a way to win any aggro deck (but keep in mind Wildfire and War 1-damage spells!) 2 Makeshift Shivs, strength-reducers, Bound by Her Will help to reduce the harm from Deadly Rogues of the opponent.
Patient Pickpockets are a special treat for Nature. Playing it with Switch Duelist on turn 1 is a good idea, one of them will survive usual Canopy Barrage's hit. Nature has powerful spells and low-mana minions with regen - getting one can win the game.
Played against Death or Magic with Switch Duelist on turn 1, it usually baits a spell that, otherwise, would be used against Switch Duelist the next turn. PP's 3 health allows casting Assassin Aim on it twice.
It's known that it's better to have doubles in the deck. But singletons are needed to. 2 Bound by Her Will are almost always too many. The same as 2 Umber Arrows (if not too many aggro Light players in Meta). Umber Arrow, even 1, is often a dead card without Light players while Bound by Her Will is more helpful against Nature (and zombies, of course). Stealing a low-mana creature with a 3-mana spell can look not great but you often get a creature with regen (March Walker, Black Jaguar), frontline (Guild Enforcer) or abilities that works well with a ton of Deception's buffers. Although having 2 Bound by Her Will is tempting, the practice shows it's often a bad idea.
Guild Enforcer and Sneaky Bruisers are both marvelous. Guild Enforcer is helpful against most aggro decks but not enough aggro itself. 2 Guild Enforcers have 6 strength, 2 Heroic Brawlers bring 12 strength, a big difference. But I've preferred having 1 of each and 2 Heroic Brawlers. The latter isn't hidden or frontline but it's aggro and defensive at the same time and helpful against every domain except Deception.
Heroic Brawler's Pros and Cons
Against Magic. When dropped onto the empty board, it buffs itself to 6/6 so you can use hiding god power on turn 7 to keep it save from Unbound Flames. Keep it until mana 7. Otherwise, it's killed by Leyhoard Hatchlings and numerous spells.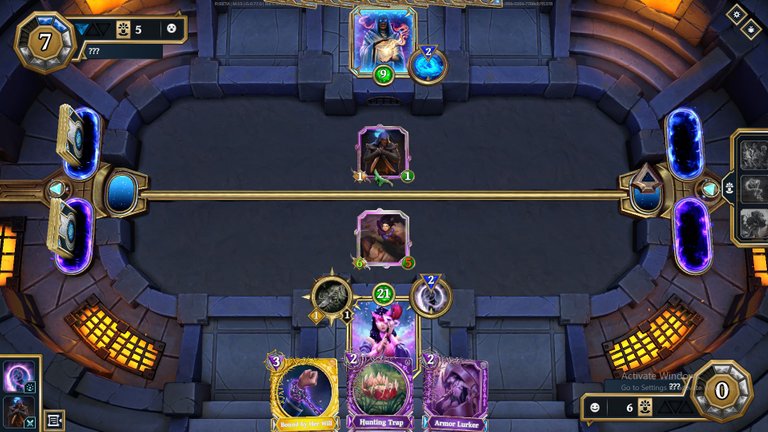 Against War. Heroic Brawler is safe against Orcish Elite. So playing it right on mana 5 against War is a good idea - they always have this creature on mana 5 to kill everything, giggling until Heroic Brawler appears on the board. 😁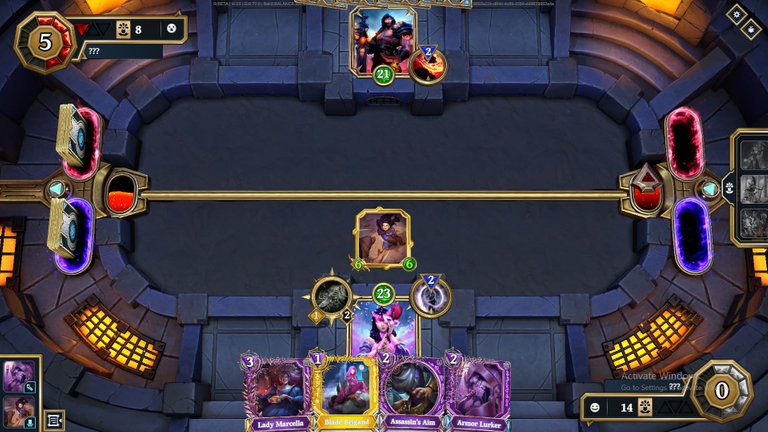 Against Deception, I usually play Heroic Brawler only when I see that my opponent has spent 1 Hunting Trap. Otherwise, drop it on mana 7 and hide. Never mulligan Heroic Brawler against Deception. HP isn't great against this domain.

Against Anubians. They usually can do nothing against non-hidden Heroic Brawler - 2 damage by Vile Reaver isn't enough to make HB vulnerable to Blight Bomb. The next turn, buff it, hit face and hide.

On mana 6, Heroic Brawler dropped together with Switch Duelist makes the latter 3/2 so you can cast Assassin Aim on it the next turn or you can hide it with god power. The same about Armor Lurker - every health point lengthens its use and increase the power.
When you play against Control Light or Sleep Death, paralyzed Heroic Brawler keeps buffing so the power growth every turn.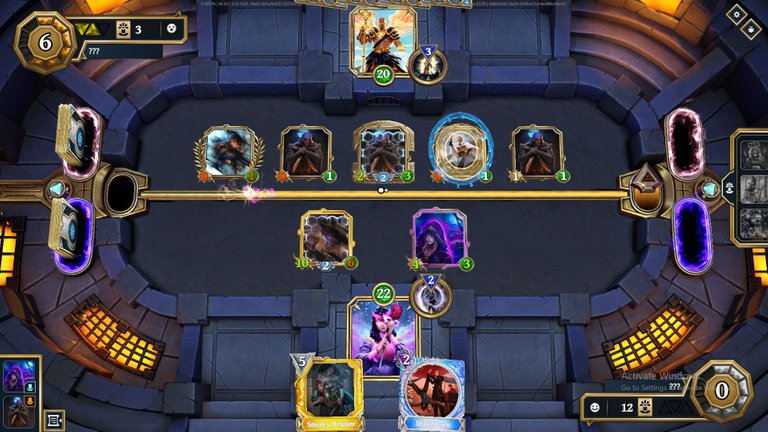 Heroic Brawler is resistant to Canopy Barrage (unlike Sneaky Bruiser). Lightning Strike kills it but, before that, Heroic Brawler buffs a friendly creature (if available) +1/+1. The next turn after HB killed, you can often safely drop a big hidden creature.
1-health creature buffed by Heroic Brawler becomes Wildfire-resistant and other 1-damage spells. The same about wounded Marcella and its Rouges which can be crucial.
Heroic Brawler brings 6 health which immediately makes your board more resistant to The Hunt. The next turn, it gives +1/+1, and again and again.
Against Sleep and Poison. Hidden Heroic Brawler, especially in the self-buffing situation, is a sort of resistant to Demogorgons, Witherfingers, etc. If you are lucky to get Valka's Discovery from Sanctum to awake Brawler, 1-2 face hits can win the match. Sneaky Bruiser has only 4 health and doesn't buff itself +1/+1 every turn. Guild Enforcer has only 3 strength. Demos is very bad news even with hidden Heroic Brawler but there is a chance to win if you have one.
Conclusion
A very good card, I have been telling you, dear Gods on Chain community, this for ages! 🙂
Thanks for stopping by, comments are welcome as always!
---
---