Island of Collared Kingfishers. For Show Me A Photo Contest Round 119

I saw kingfishers in Bangkok many times. Not quite "saw" though - it was always a blurry blue spot quickly soaring from a distant tree to disappear in thickets. 4 month in Thailand and not a single image of the kingfisher. But, that day, Lady Luck smiled on me. 🙂
Everything Started with an Observation
Everything started with an observation: I noticed that there were not many sea birds in Bangkok. I can't remember I saw the seagull there which is so common in cities of Eastern Europe. But I saw terns near Khlong Toei Port which is located slightly closer to the Gulf of Thailand than many other parts of Bangkok. So, I thought it would be interesting to check what birds live very near the mouth of the Chao Phraya River.
For this purpose, I headed to a neighboring city called Samut Prakan. Formally, it isn't part of Bangkok, and even serves as the administrative center of the nearby province. But in reality, it is (a sort of) another district of the Bangkok urban conglomeration, and even a city train line (BTS) has recently been laid there.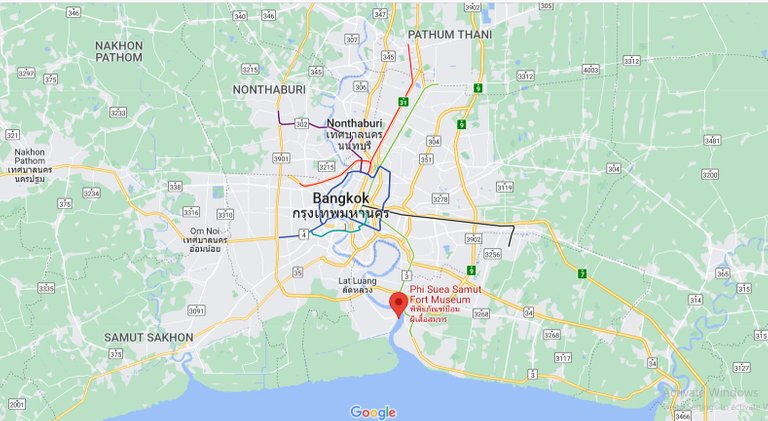 Phi Suea Samut Fort Museum on Google.Maps
There is a wooded island in Samut Prakan that hosts an old Thai fort aka Phi Suea Samut Fort Museum.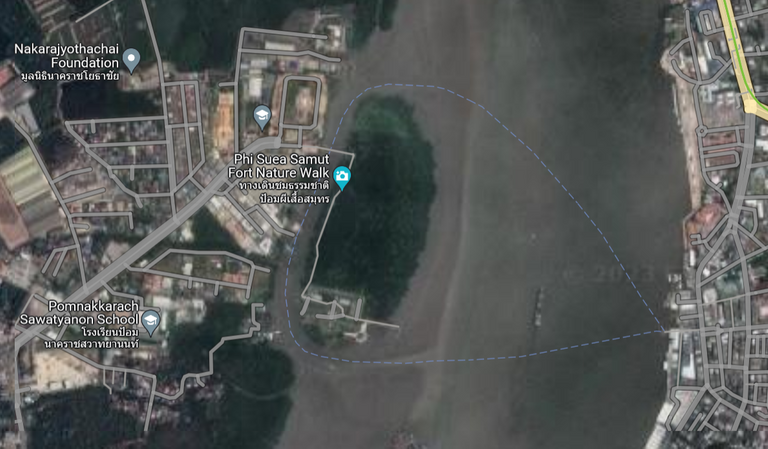 The island on Google.Maps
I found this place on Google.Maps long time ago but the fort is not a 5- or 4-star travel attraction and I am not a fan of history of the Thai navy so I always was reluctant to go there. But this time, I had a new reason - birds. And from point of birding, I found the place interesting. And as you can see from the title, I was not mistaken.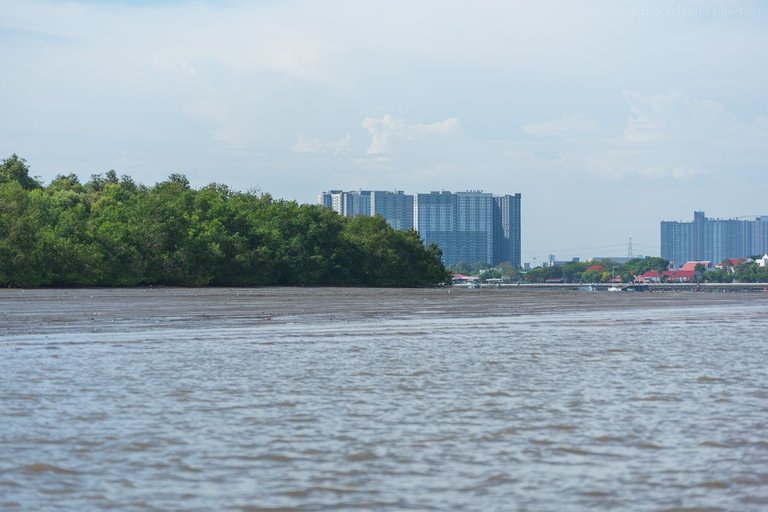 The island is situated on the opposite shore of the Chao Phraya River so you must take a ferry from Samut Prakan first. And I recommend to prepare your camera's setting before taking a boat since there might be surprises on the river... This is what I mean: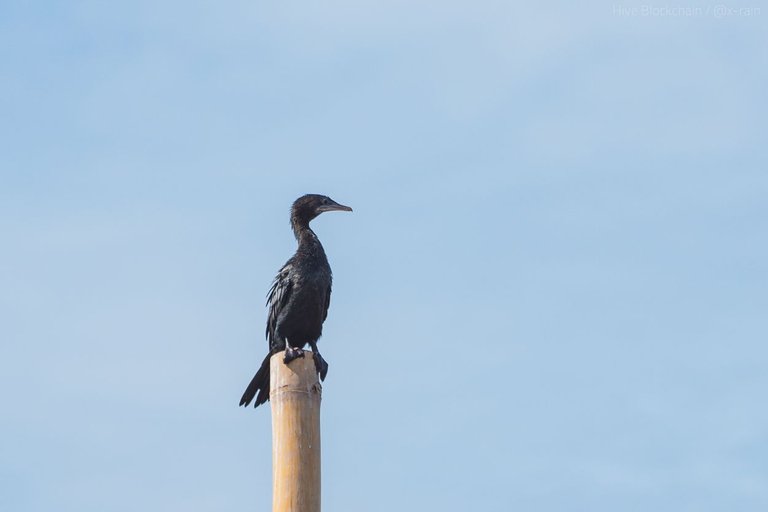 At the moment we were passing an unremarkable bamboo pole sticking out from the water, a cormorant appeared and sat on the top of it. I had several seconds and... I just adore myself 😄 how I could take several images so quickly. Yes, this is a crop, it was a bit far for my 70-300mm, it was not the perfect light but... it is a cormorant!! 😀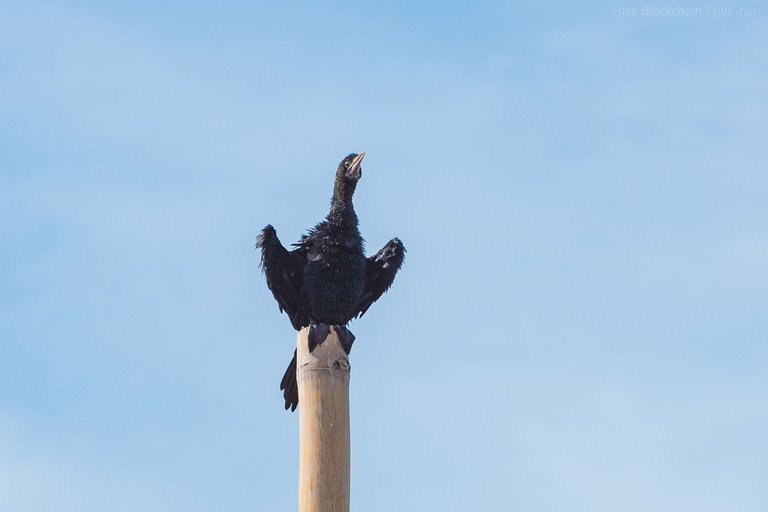 The ferry was crossing the river for probably half an hour. It's because water is very shallow around the island. They had dug a fairway there to make maritime transportation possible... But the fairway looks like a very budget one... At the low tide, it looks like this: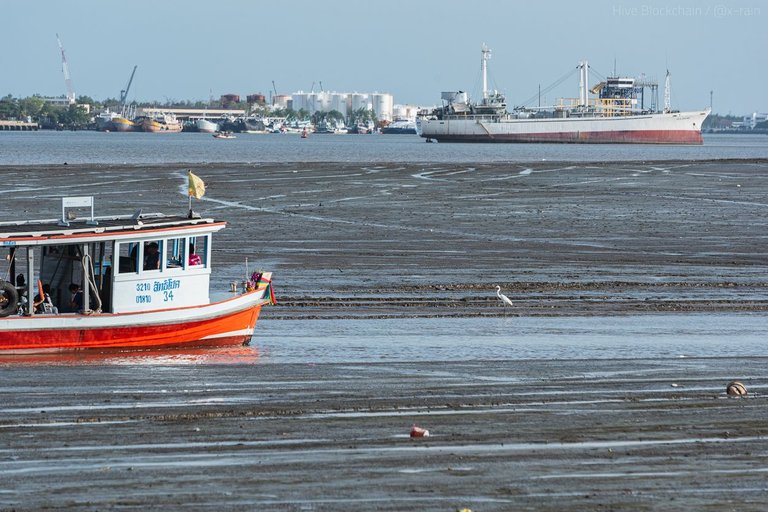 Even more fun: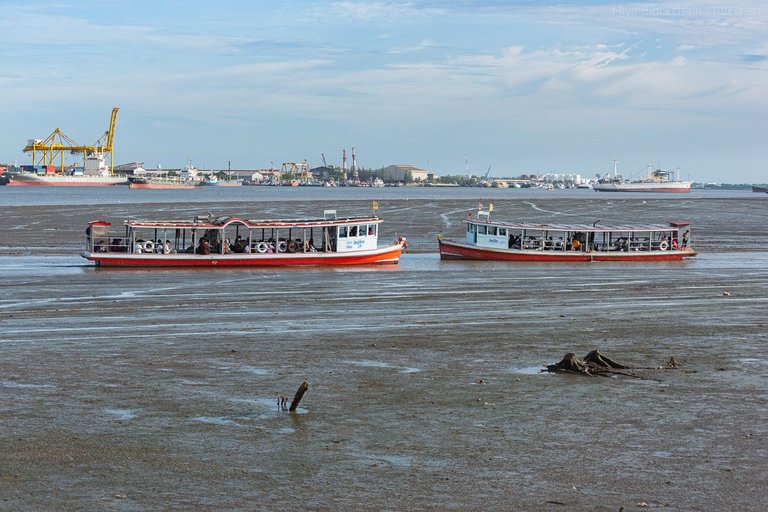 At last, arriving at Phra Samut Chedi Pier: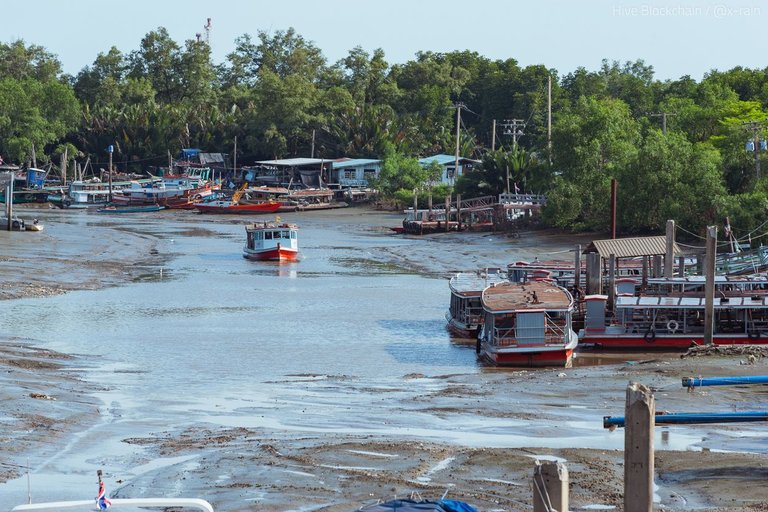 To get to the island, you need to walk through the market and find the bridge.
The market was splendid on Friday. A ton of street food, amazing culinary views and flavors, fruits half the price of Bangkok...
And the island on the opposite side of the muddy canal was empty and silent: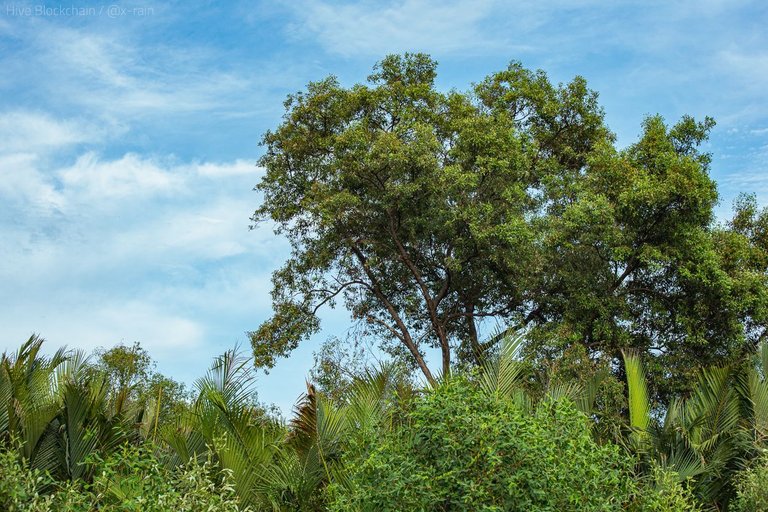 Walking along the alley, stretching along the dense row of nipa palms, I noticed a bird perched on a wire in the distance.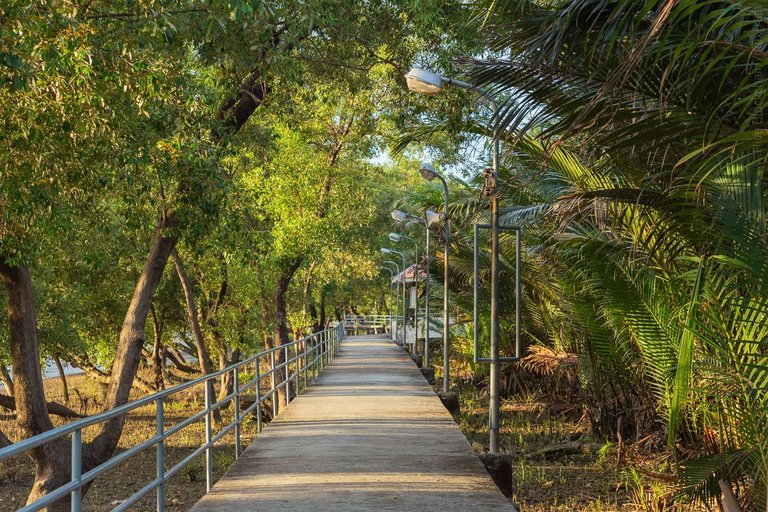 I immediately used the telephoto lens as binoculars, and was delighted to see it was a kingfisher. The bird flew away as soon as I tried to approach it but I managed to get a very low-quality image that was sufficient to say "I've done it!" (I don't show it here since I had much better pictures later.) I felt lucky to have even this.
I kept on strolling still not knowing the god of kingfishers was smiling on me that day. 😎
Another inhabitant of the island: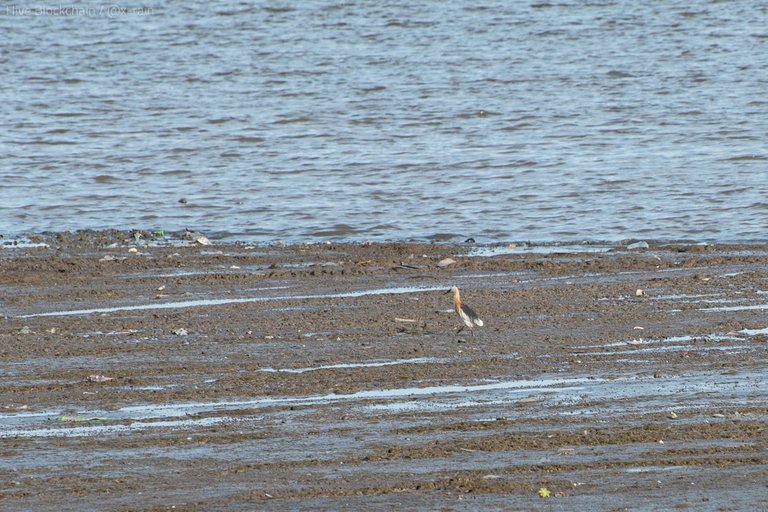 Javan pond heron. They fish in ditches of the fort either: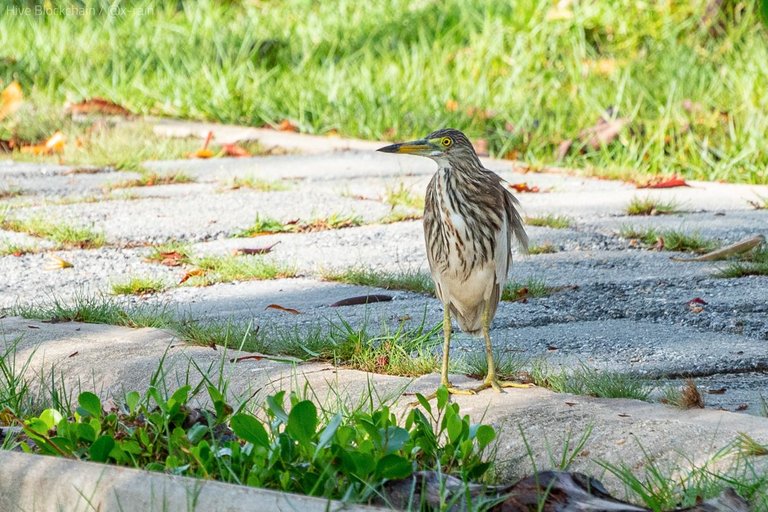 Very usual for Bangkok.
Another egret looking for food on the bottom of the river: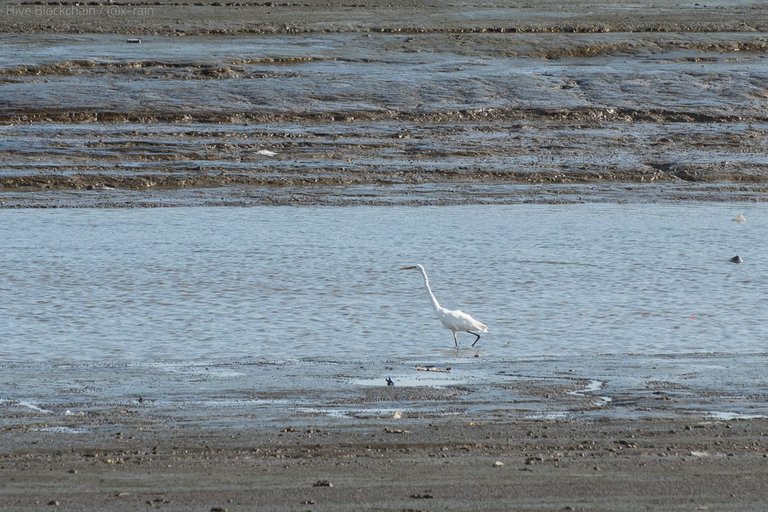 I hoped to see a cormorant or two after the described encounter but, alas, no.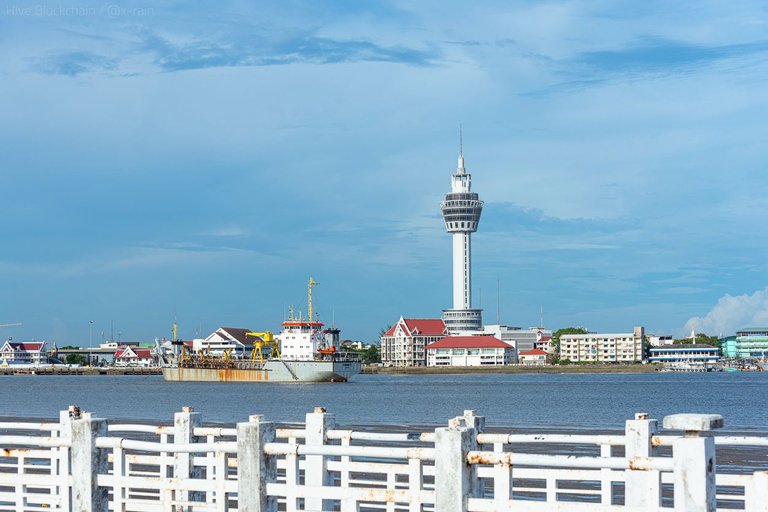 A view of Samut Prakan from Phi Suea Samut Fort
And then all of a sudden, another kingfisher fluttered up on the quay of the fort. But, this time, I saw where he landed. Look at this beauty:
The fort's pier. Samut Prakan is in the background
My heart sank... I wanted a good photo of ершы kingfisher! Without hiding, I approached the kingfisher at 60 meters, raised the camera to my face and froze. The bird seemed to be on duty, looking north, then east, south, west... As soon as the bird turned away, I took a few steps... Waiting... And again, and again.
This is a crop, a very crop although I was taking images with 260mm...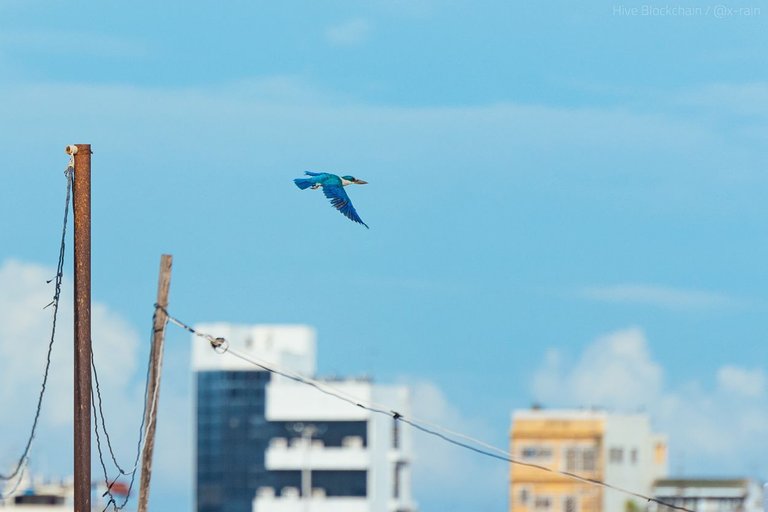 Maybe the photos are not detailed enough but I was happy that I communicated with the kingfisher.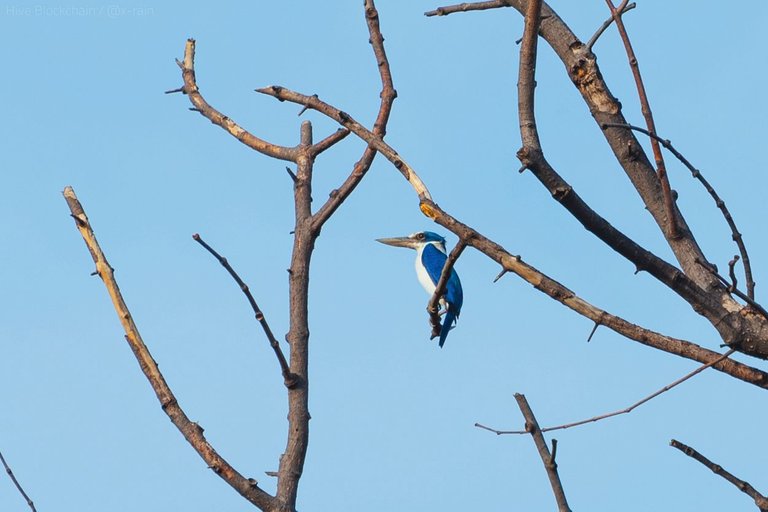 Another scene, a kingfisher (Todiramphus chloris) on the tree...
collared kingfisher, Todiramphus chloris
I took many images and, then, started to burn out. It was clear the bird didn't want me to approach closer than 50+ meters, and I will always have these not-enough-mm images, dozens and hundreds, turning into excessive gigabytes. And I thought that was enough. The mission was complete in the end.
I was exploring the fort including rather-for-staff corners when I found a path leading to thickets.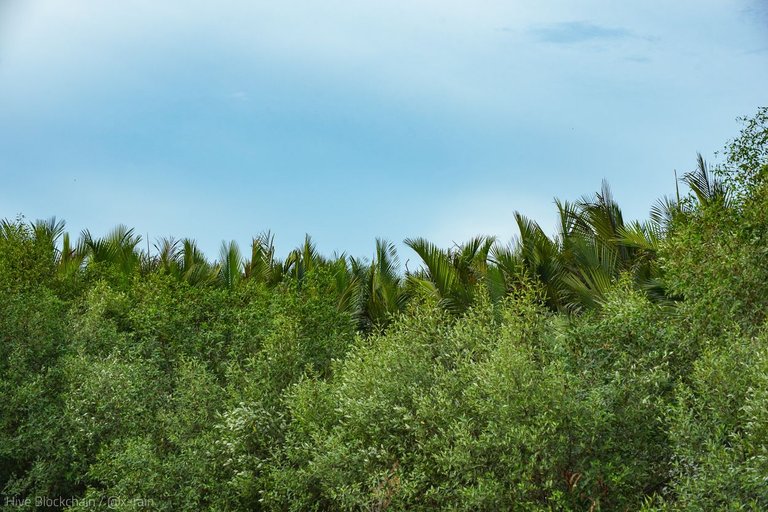 This was not a forest you could walk though but nipa palm impenetrable thickets. There, I found an abandoned concrete stiltway which obviously was part of nature trail of the island.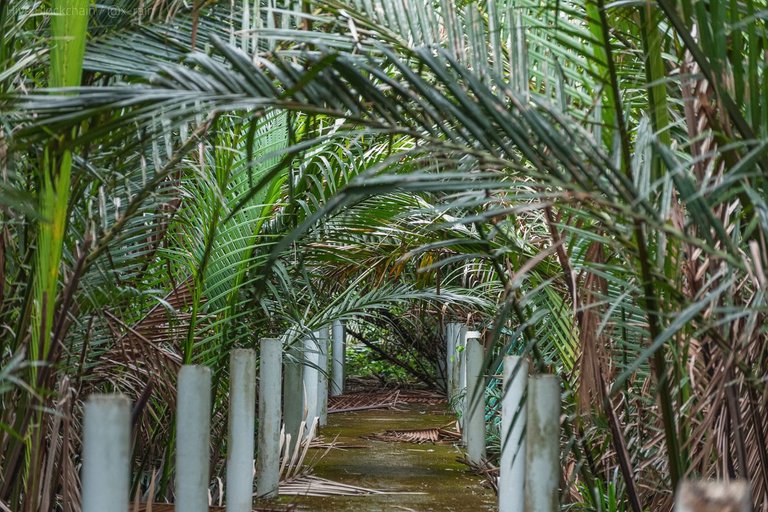 I walked in and followed the path until I could. But the main thing was I vanished into thin air for birds. Because when I suddenly returned from the thickets, 2 or 3 of them fluttered. But not this one: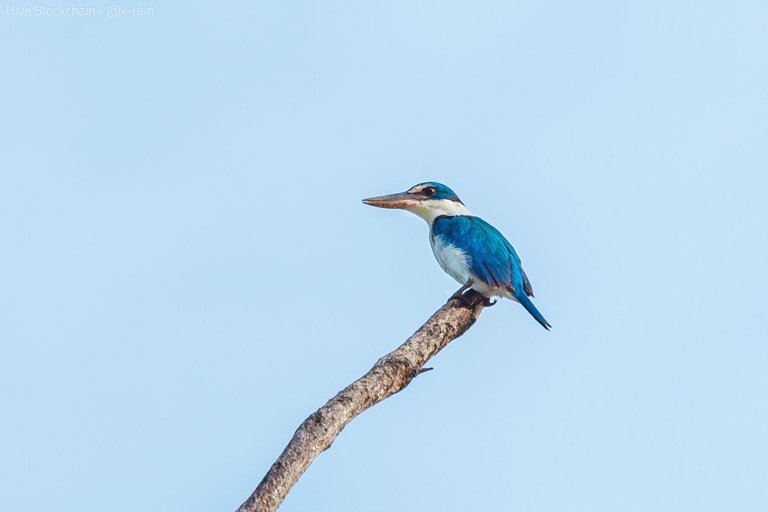 😀
The kingfisher actually shuddered but, for some reason, decided to stay. It was the nearest I saw this bird in my life. I was quickly taking images having a strange feeling... Like if I was an object of human-watching for this adorable feathered creature. I had a feeling that he followed me being curious what I was doing and where I was heading...
Probably, just imagination...
On my way back to the bridge, I saw two kingfishers and, then, another one. And I realized that the island was full of these birds.
From the bridge, I saw out of the corner of my eye a large, clumsy red bird landed on a tree, like a small red peacock... But it was really time to leave.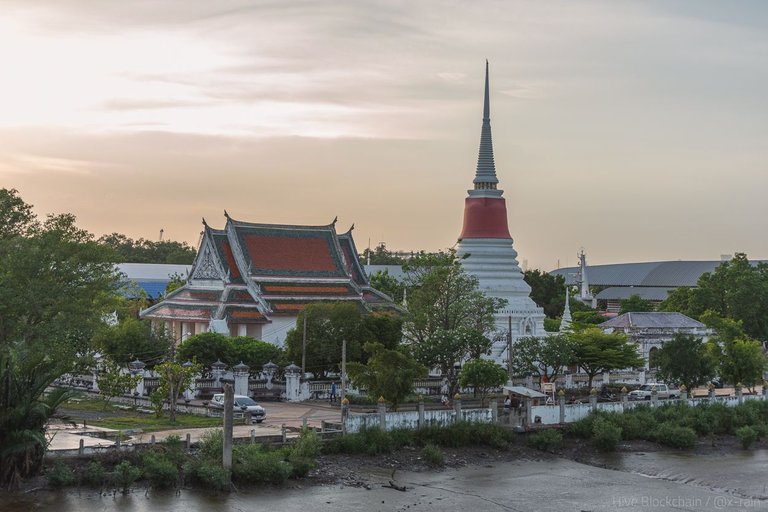 In the reviews on Google maps, I read that the ferry runs until late but I still worried. Happily, the reviews didn't lie: a view at 18:10, ferries from Samut Prakan come and go: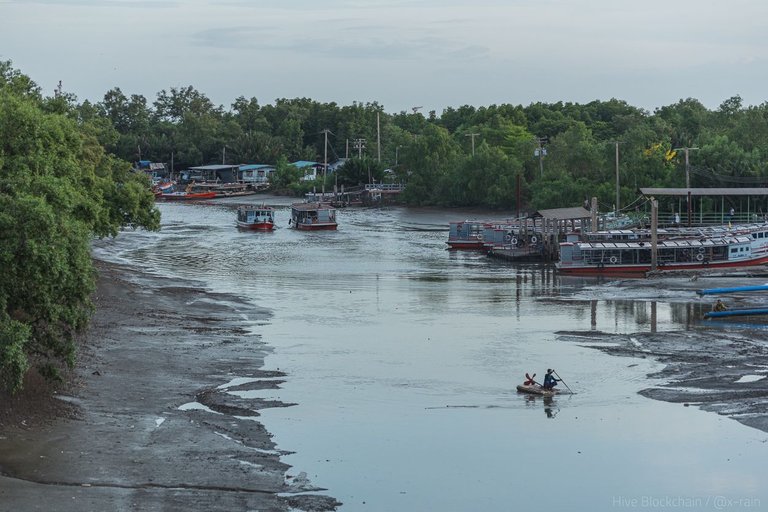 Beyond the bridge there is a purely urban environment.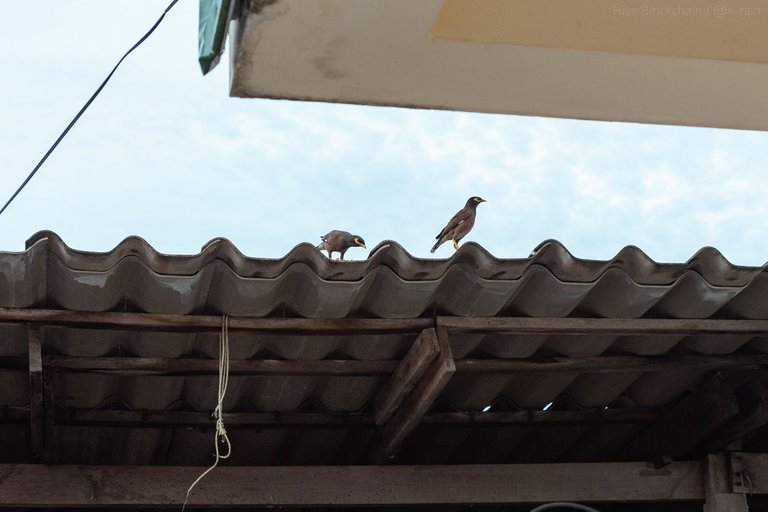 Kingfishers give way to common mynas (on the photo), sparrows, pigeons.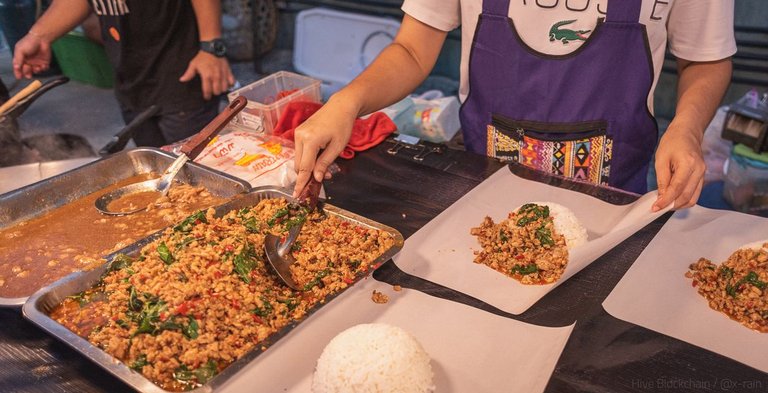 I had this fresh and healthy meal for 1 dollar together with smiles of the locals, and took a ferry back to Samut Prakan: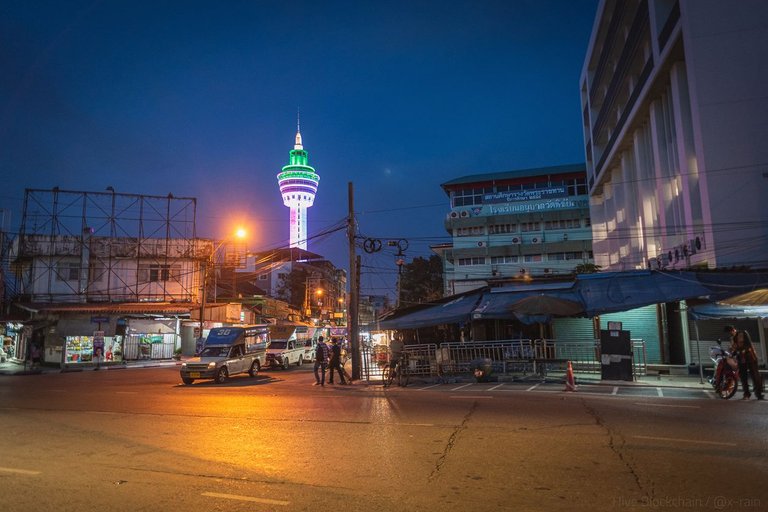 More stories from Southeast Asia are ahead! Check out the previous ones on my personal Pinmapple map.
I took all the images in the post with a Nikkor 70-300mm f/4.5-5.6G on a full-frame DSLR Nikon D750 on May 12, 2023 in Samut Prakan, Thailand.
---
---