My Corner of the Riverside. For #Monomad Challenge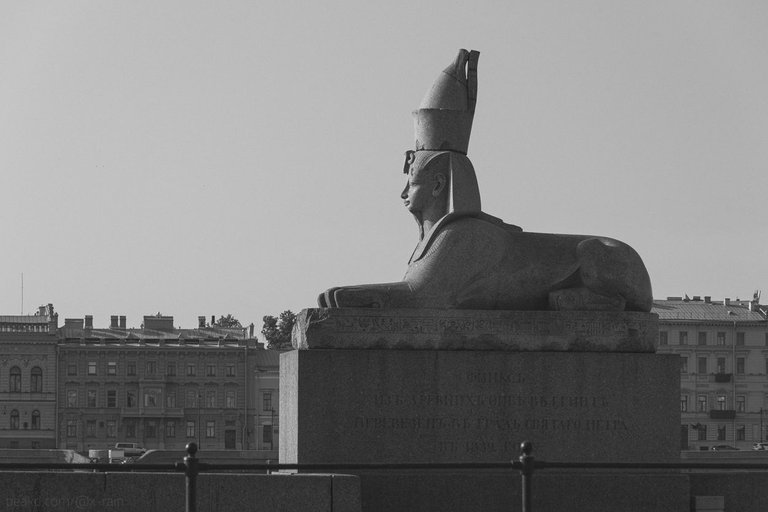 There is an artifact in St. Petersburg that is 10 times older than the city - a couple of 3500-years-old Egyptian sphynxes. They were delivered from Egypt in 1832 and became a part of the Neva River quay.
They are made of granite that looks the same as the embankment parapet in the whole old city so I can't help thinking that these sphynxes were created specially for St. Petersburg, mystically 3200 years before the city was founded.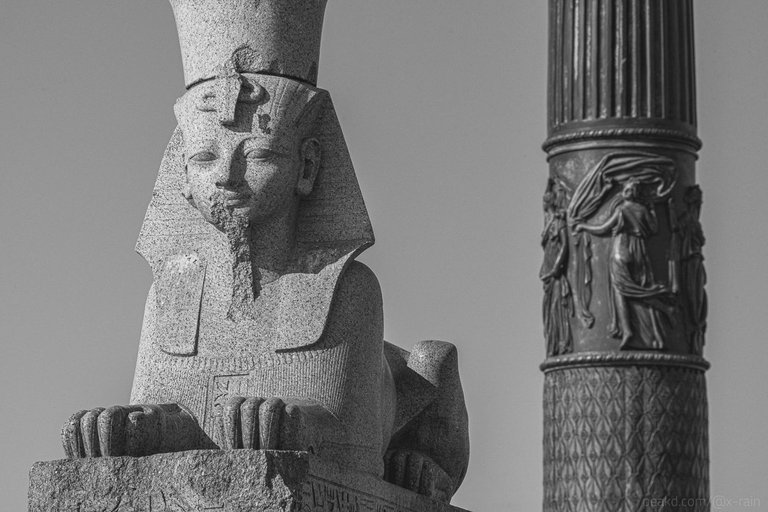 It feels even weirder when you learn that there was a project of a massive Osiris monument as an addition to the sphinxes. As if Egyptian gods wanted to establish a new home for their forgotten cult, as if the Neva River mystically became the Northern Nile as if I became a... By the way, Herodotus stated that my ancestors, the Colchians, were descended from the Egyptians. So the puzzle is coming together, right? (Or too much chacha in my veins?)
I am lucky to live relatively near to these art pieces, 10 minutes on bike. This is where I come when I have no idea where else to go for a photo walk/bike trip.
Isn't it a luxury?
My corner of the Neva River embankment has another big attraction - St. Isaac Cathedral. It is located on the opposite shore but the views are great from here.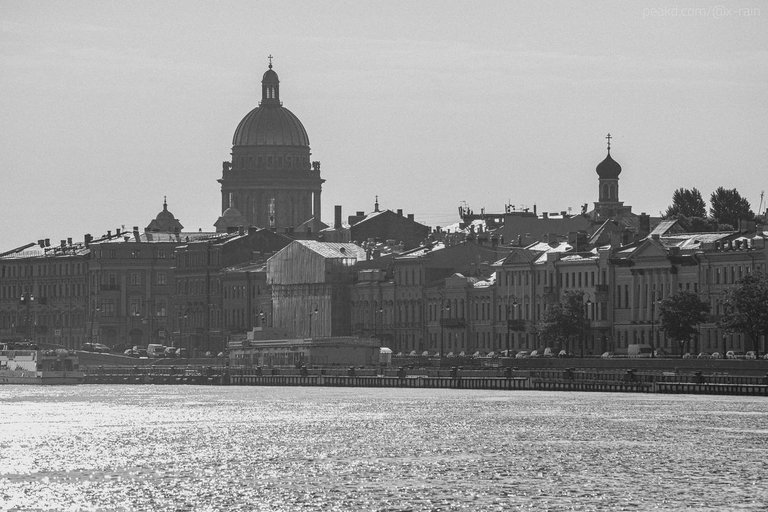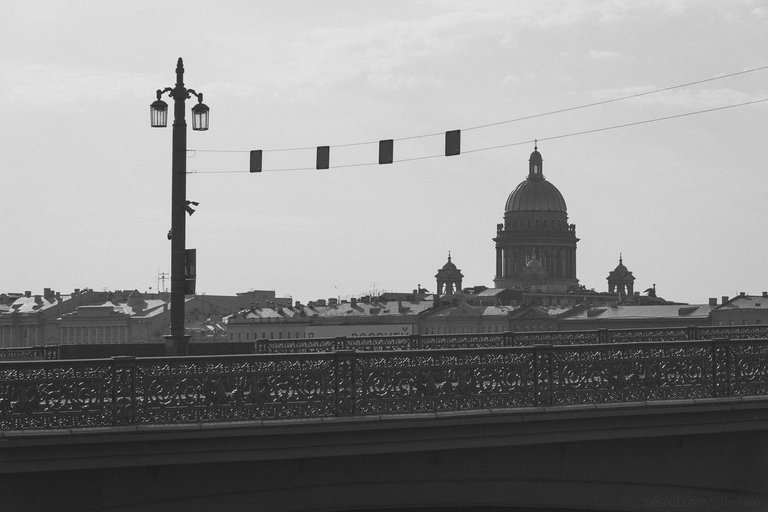 Another attraction is the port infructructure, dockyards, cranes as well as ships that come and go from the Baltic Sea to Ladoga Lake and back.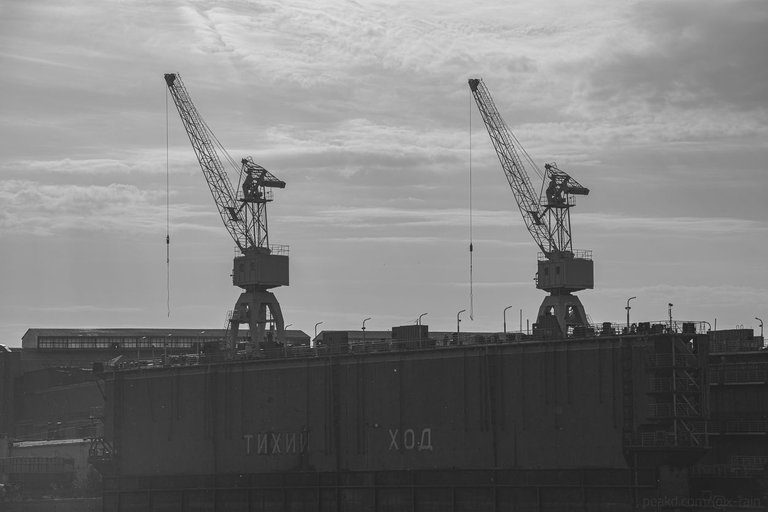 But after visiting this area so many times, it is hard for me to find inspiration here. Unless I come early on a sunny morning, when everything here sparkles with light - this is always exciting.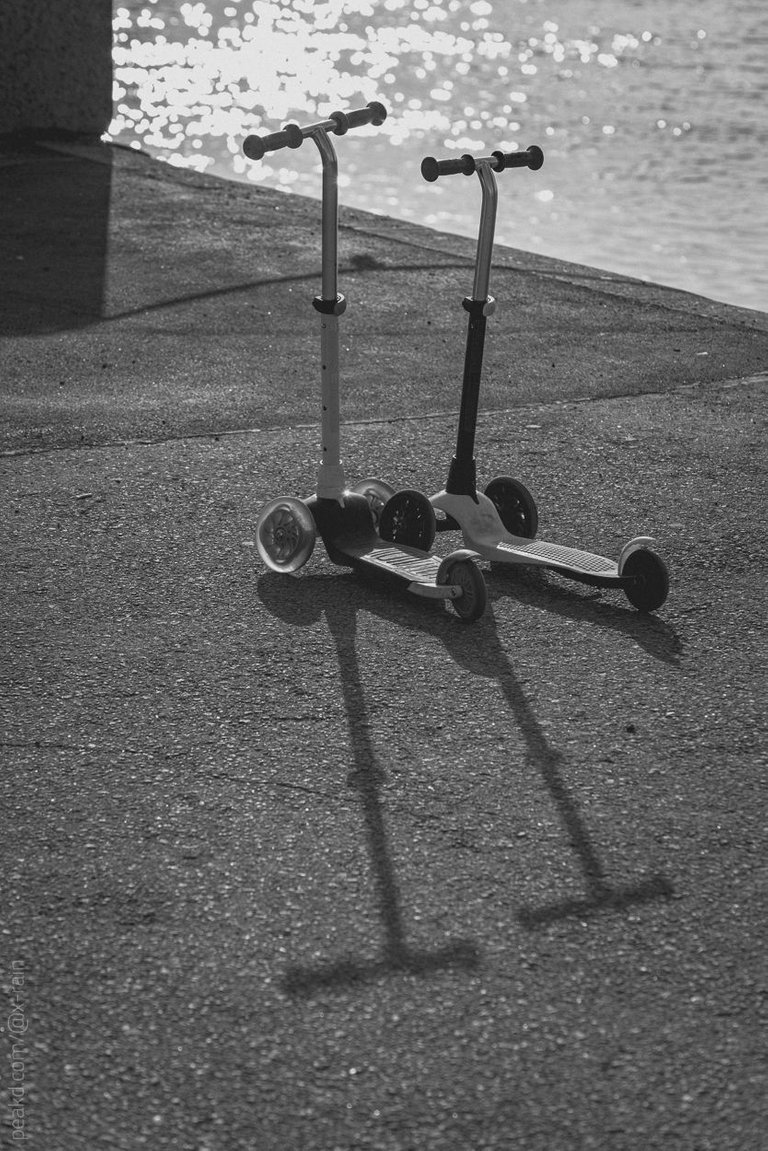 Two children's scooters without their owners nearby stand by the water at seven in the morning.
I took these images on June 28, 2022, with Nikkor 70-300mm on Nikon D750 except the photo #2 which was taken on July 26, 2021, with the same photo equipment. Check #Pinmapple in the comment section for the exact location.
Thank you for stopping by! 🥂
---
---