In Search of Street Musicians. A Photo Walk in Historic District (17 Images)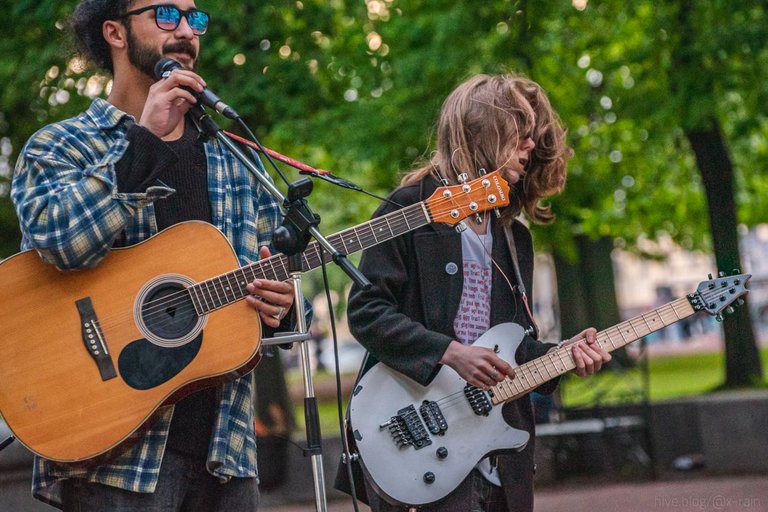 I suddenly came up with this idea: "I need a photo post about street musicians for Hive". The next day, I headed to the city center to walk the streets and find random buskers.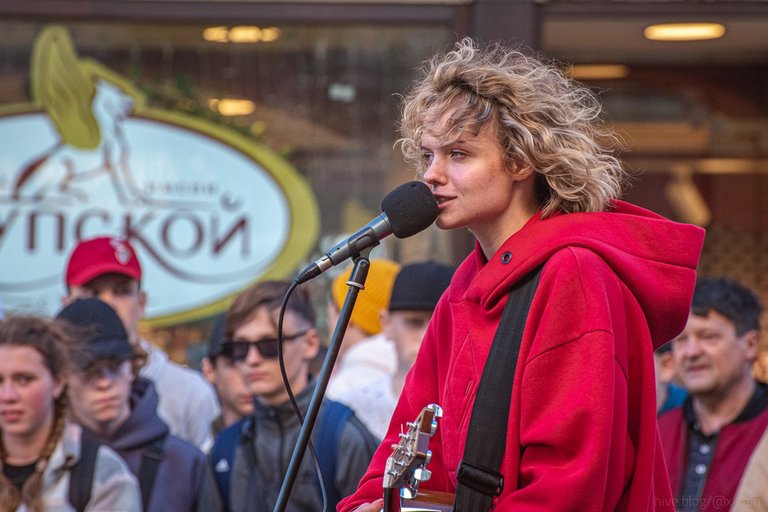 This girl in red attracted a large crowd. It looked like a celebrity was performing. A group of teenagers was jumping to the beat of the music. Some men were in a state of passion. Someone shouted: "You are beautiful!" ("Красивая!") And she answered modestly: "Always welcome". Another man rushed to approach the girl, and this made her recoil. He, as it turned out, wanted a photo, not a kiss: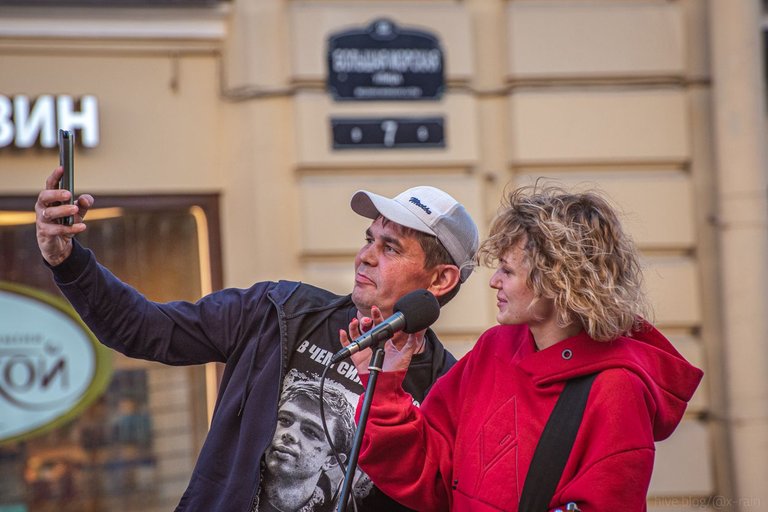 Many of the listeners were actually travelers from other parts of Russia. These people are having a nice time in St. Petersburg: warm summer days, idleness of vacation, beautiful city, everything is unusual, art and music everywhere. Everything that tourist brochures promised turned out to be true.
The next band was playing covers of a famous Russian punk band (this one). Much energy and powerful vocals. They really sounded like the original band.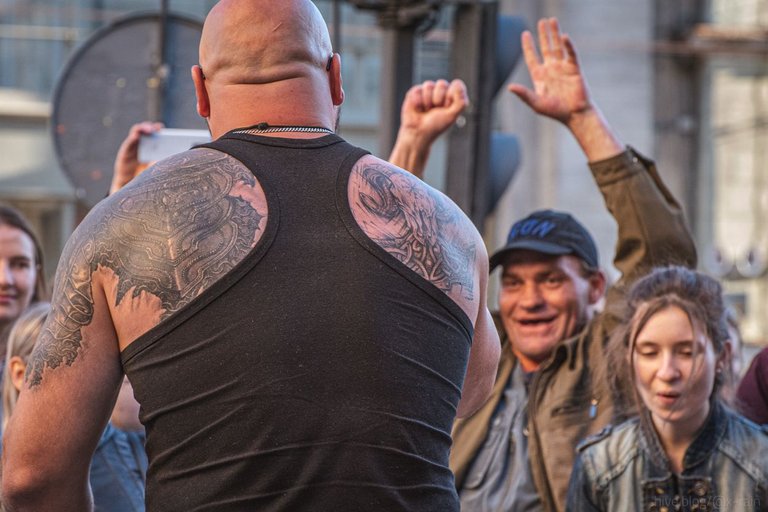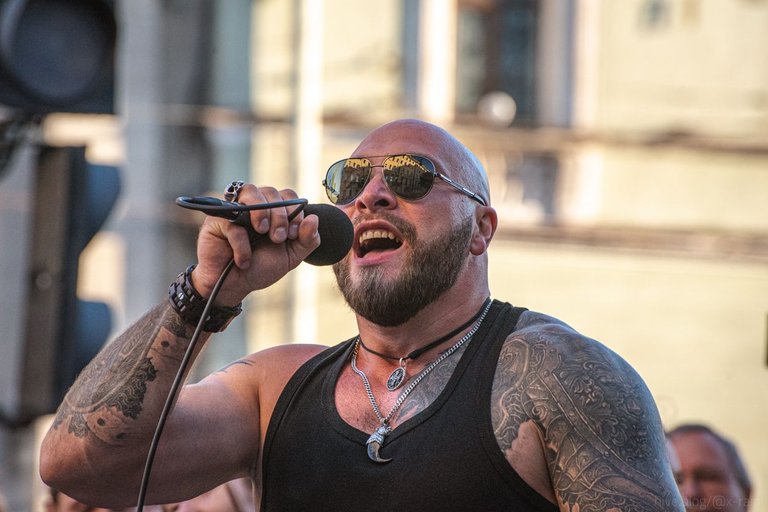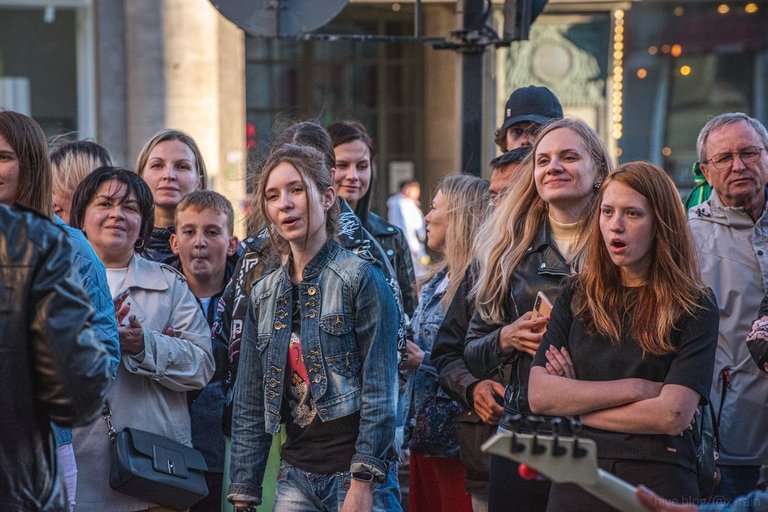 The music was cool but it was time to search for other objects for photography.
And I had a walk through the historic district.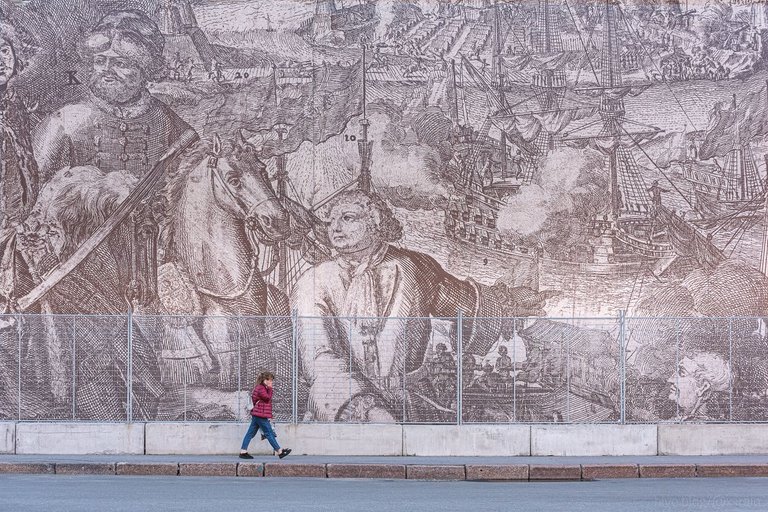 A huge sort of poster devoted to the 350th birthday of Peter the Great.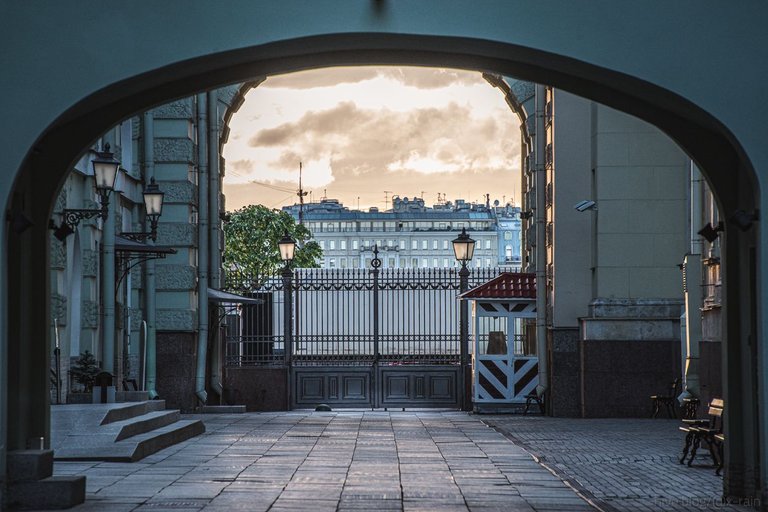 A backstreet adjacent to Winter Palace.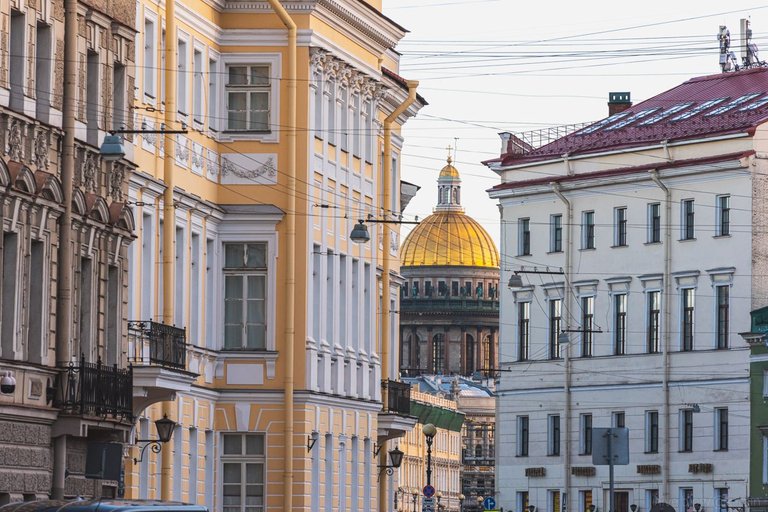 St. Isaac Cathedral among old residential buildings.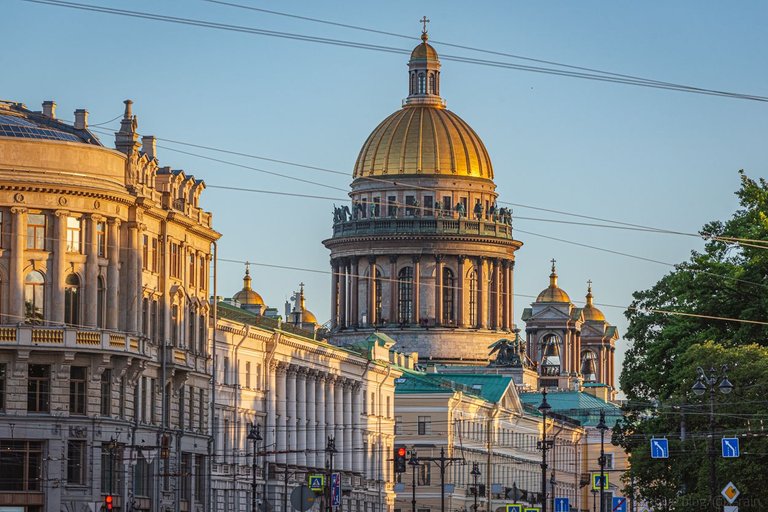 and the same temple from the Palace Square.
Another great musician: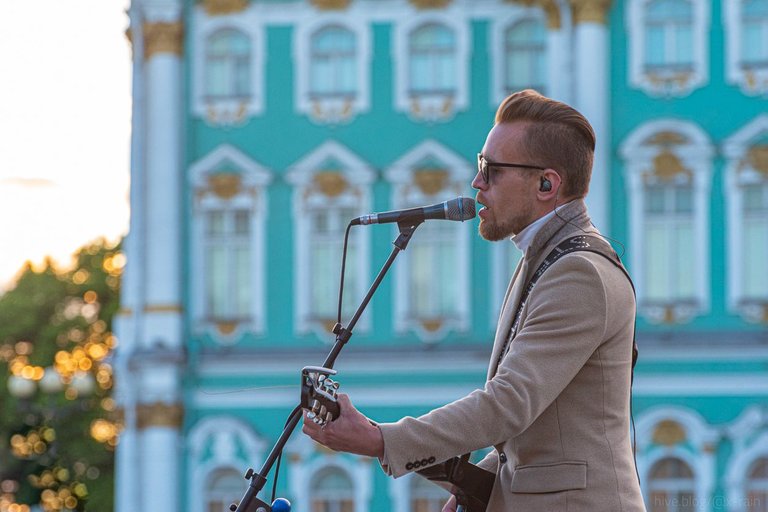 This is the Winter Palace in the background, the residence of Russian emperors.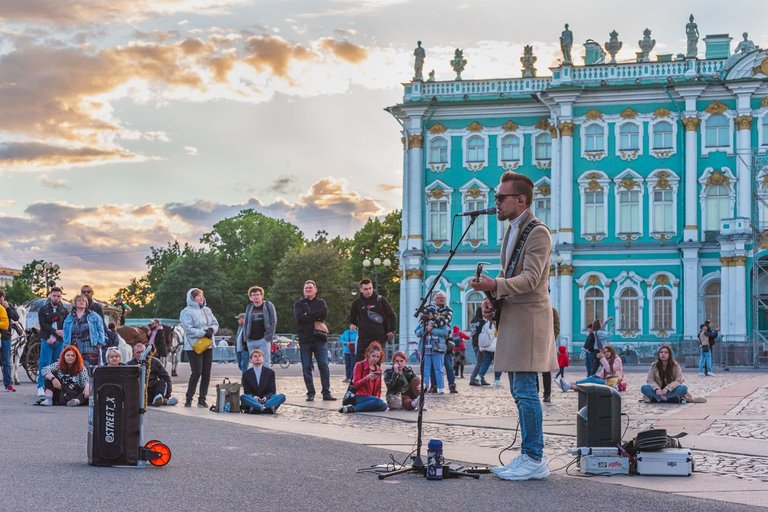 Sitting on warm paving stones and listening to music was great but it was almost 10 p.m. and I worried about public transportation's shutting down so I headed to a bus stop.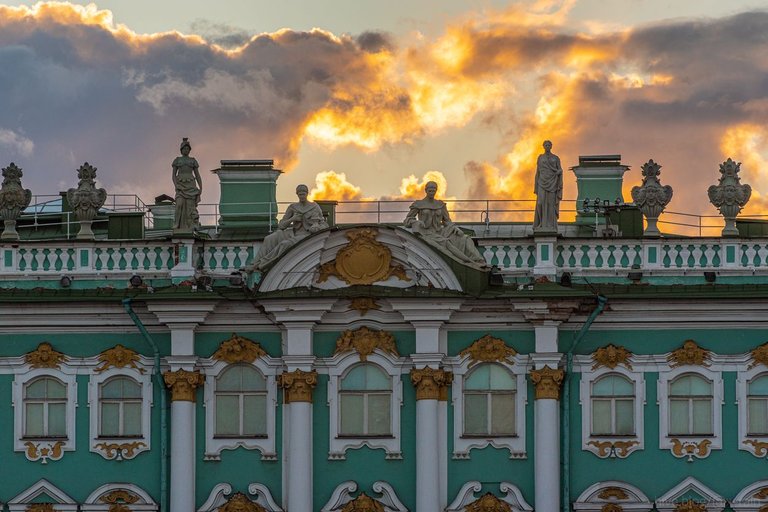 On my way, I found one more band.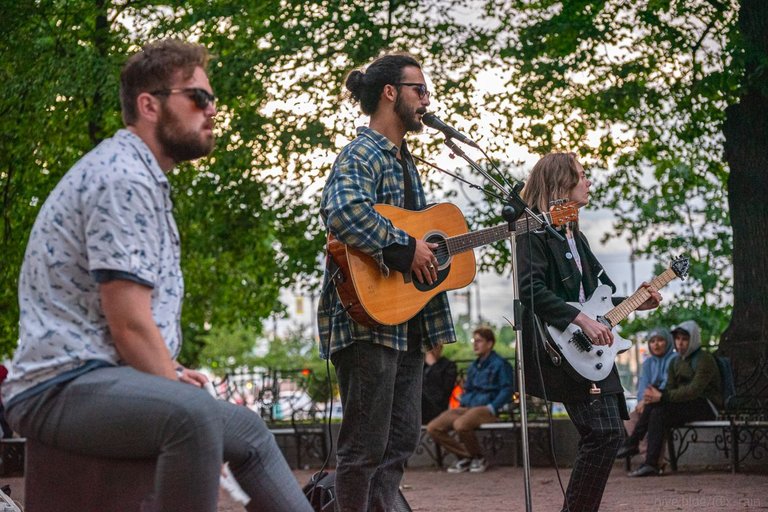 After I took several images, an assertive (in a nice way) young man (probably their manager) asked me if I could send them the photos. I agreed and we connected on a messenger. So I could keep taking pictures without the need to be inconspicuous. An amazing feeling of freedom.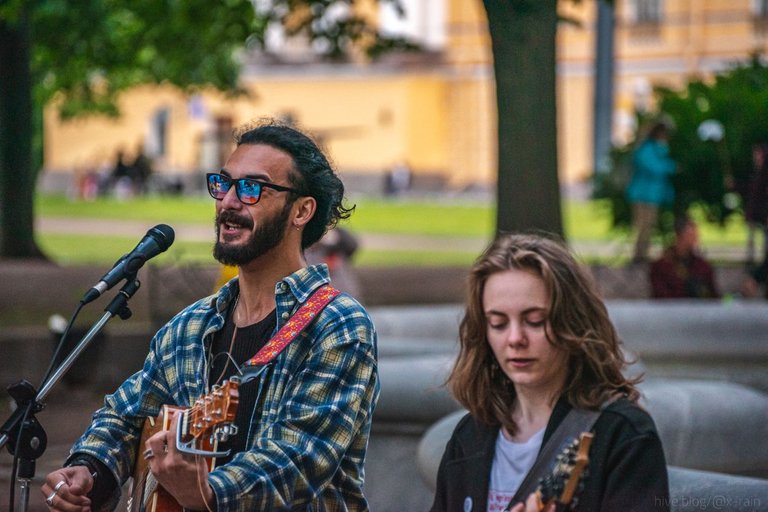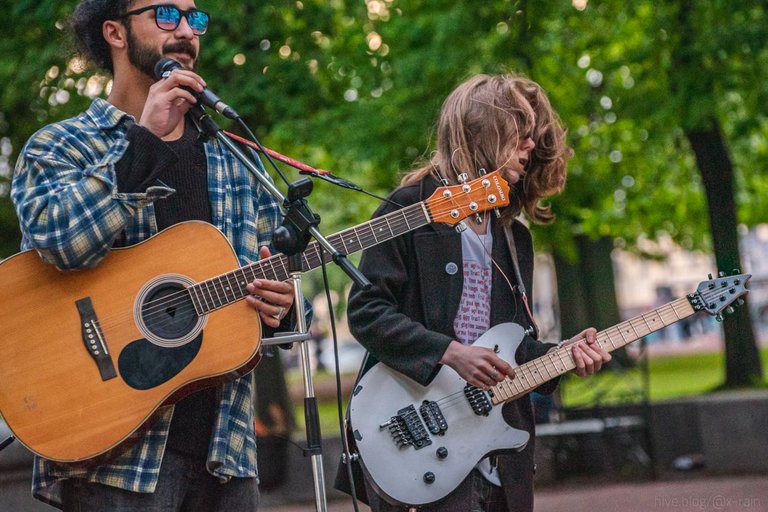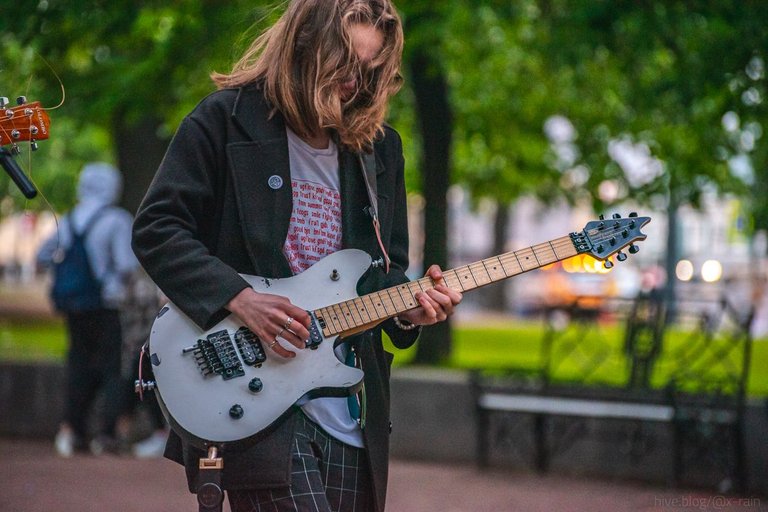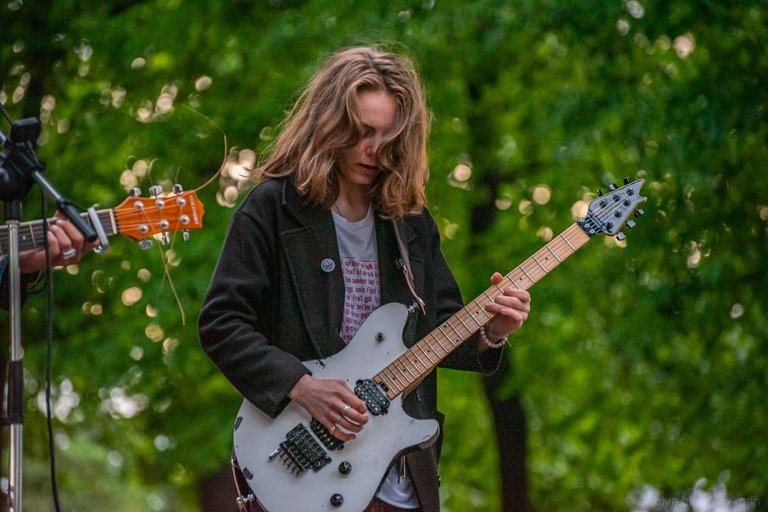 The time to leave came and I took a trolleybus at last. A crowded one and I felt unhappy because of that. Without paying, I left at the next stop right after we crossed the Palace Bridge. There was a one-hour walk ahead and I felt it was ok.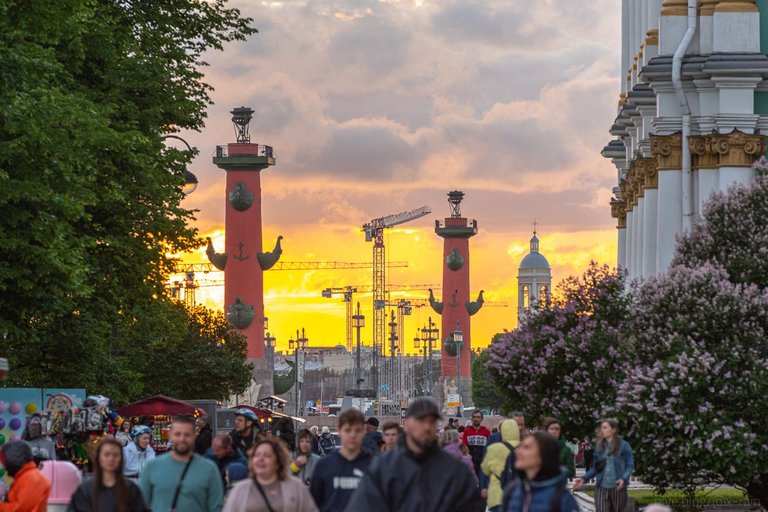 The images were taken by me on June 19, 2022, in St. Petersburg, Russia. Nikon D750, Nikkor 70-300mm.
Thank you for stopping by!
---
---