Street Photography Walk in Rattanakosin, Bangkok

It's great to have familiar places for street photography walks. You know the best angles in advance. But at some point, the pro becomes the con: when you know a place too well, it turns into a boring place. This was exactly how I started this walk - from very familiar streets in the area of Talat Noi, Chinatown.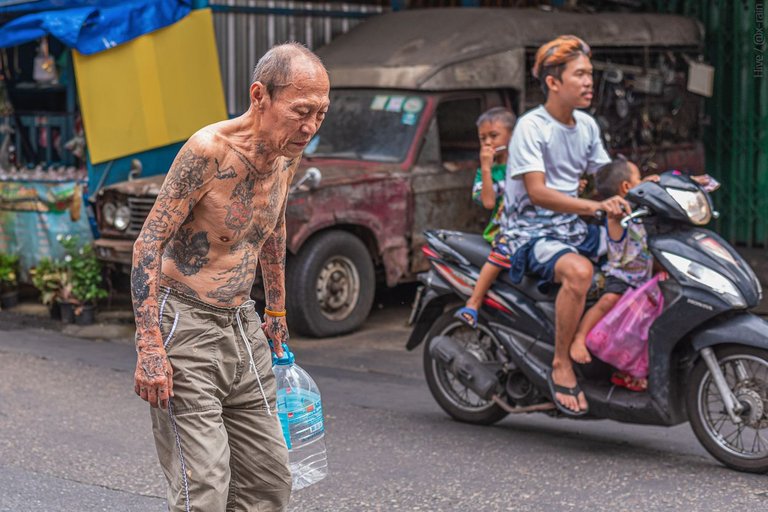 This curious image of a tattoed old man was like a sparkle before the light of the urban fairy tale went out, like an incandescent light bulb had lit up brightly before failing. I couldn't see interesting scenes anymore and did a row of totally senseless images.
Saddened, I decided to set out to Yodpiman pier in Rattanakosin Island, taking landscape shots from the boat on the way: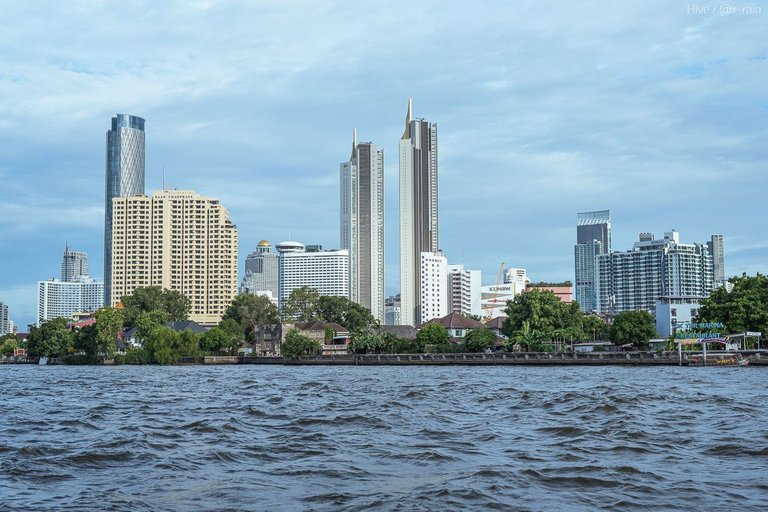 The tallest buildings in Thailand, 318-meter-high Magnolias Waterfront Residences Iconsiam (in the middle). The tallest but, as it happens, not the cutest skyscrapers of Bangkok. But I was heading to the opposite direction, to an area in the oldest part of the city, which had never been my photo grounds. In the hope to find there a good photography mood.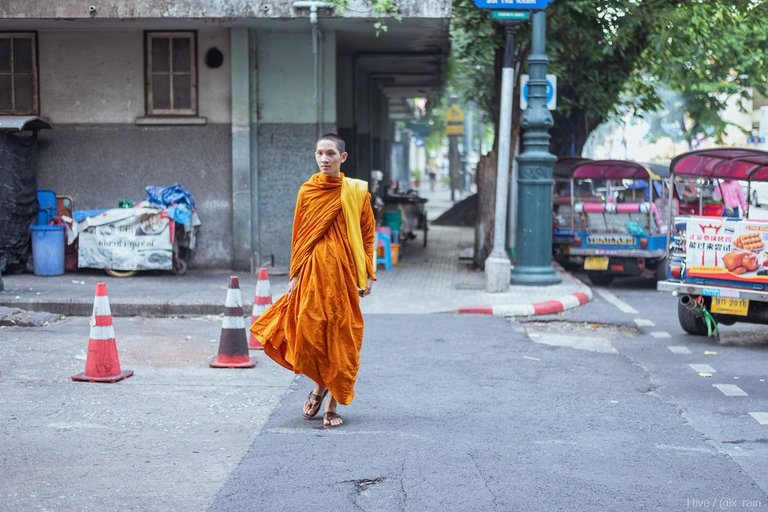 It is rare that young Buddhist monks look like people who have lost interest in the physical world. That's why this young man with that unearthly look caught my attention, and I quickly took a picture of him without hiding. I think he noticed this but, as befits a real Buddhist monk, didn't pay any attention to that.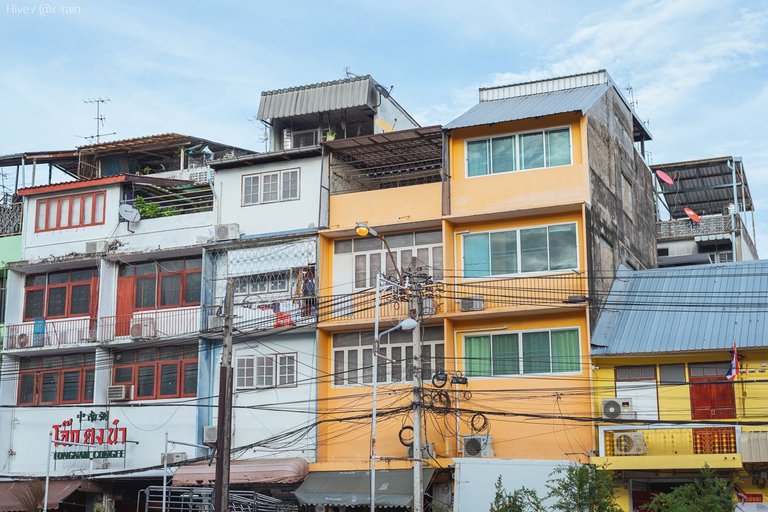 Rop Krung canal's neighborhood, near Yodpiman pier.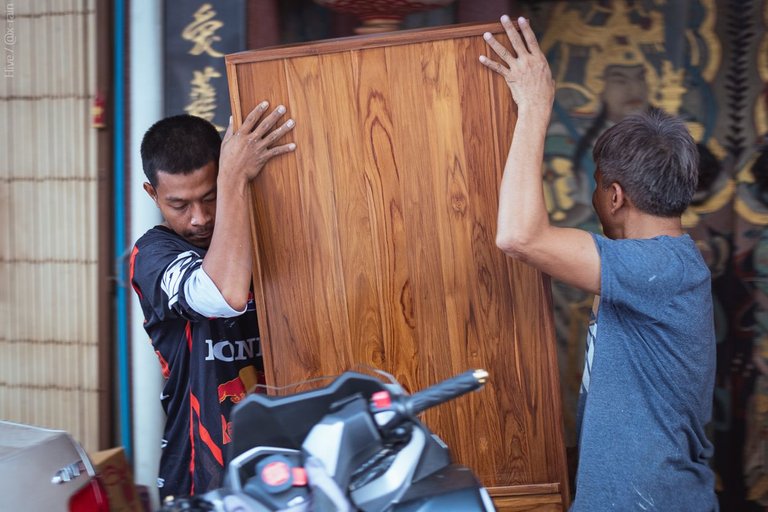 A cupboard that has found home to live and be loved in.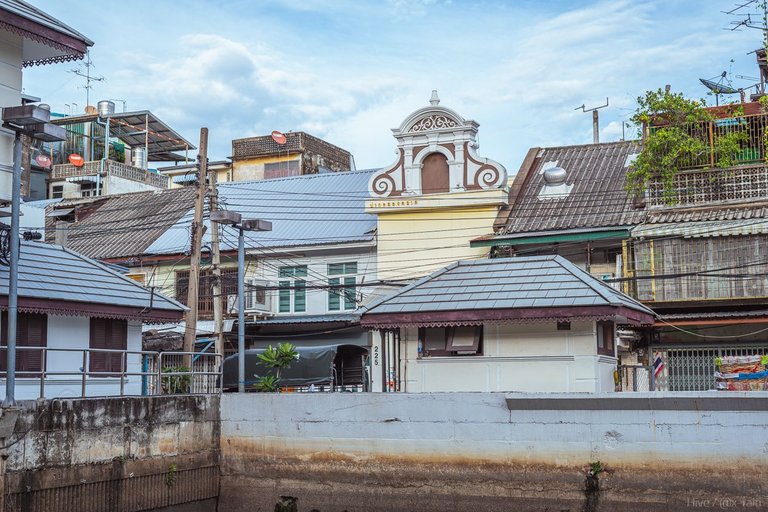 A man performing the ancient (and quite outdated) rite called smoking: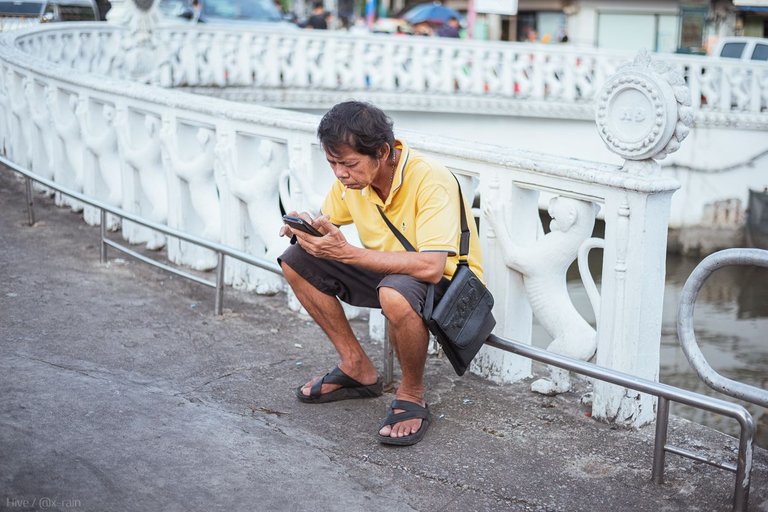 I did the same thing once in the past.
When I see a very interesting person that isn't involved in an interesting scene, I sometimes ask permission to take image: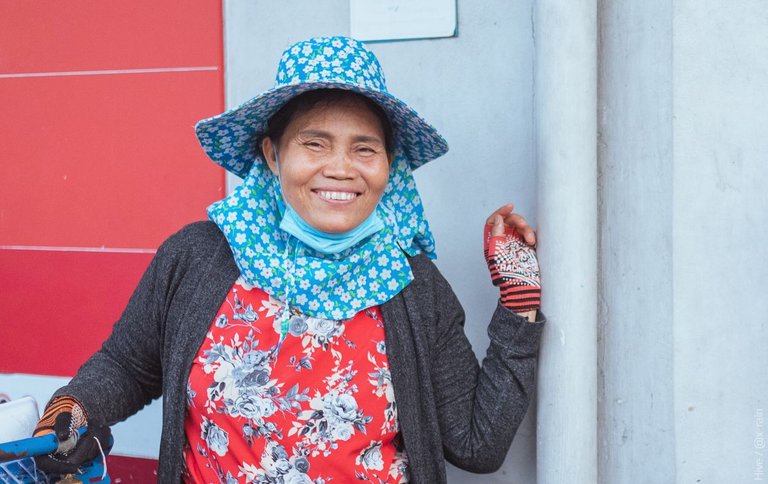 I just liked this woman's personality.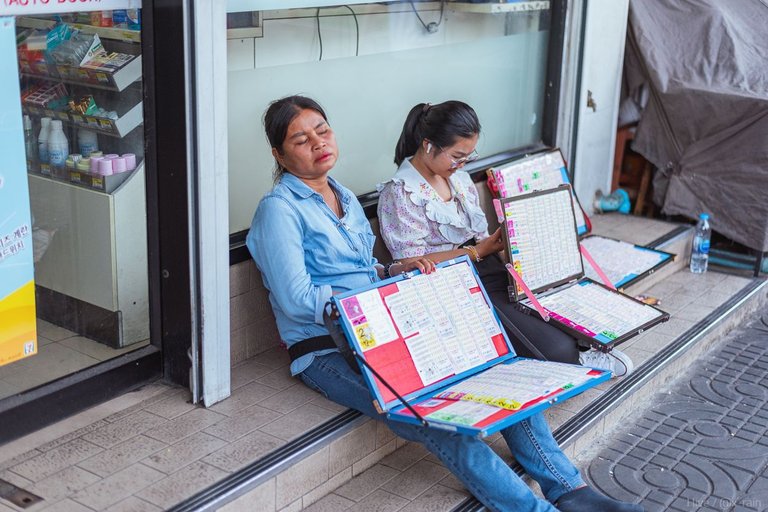 A typical scene: street vendors of lottery with their specific cases; resting at the entrance to 7/11 convenience store.
I liked this jeans look of the tuk-tuk drivers, such a flavor of the 1990s: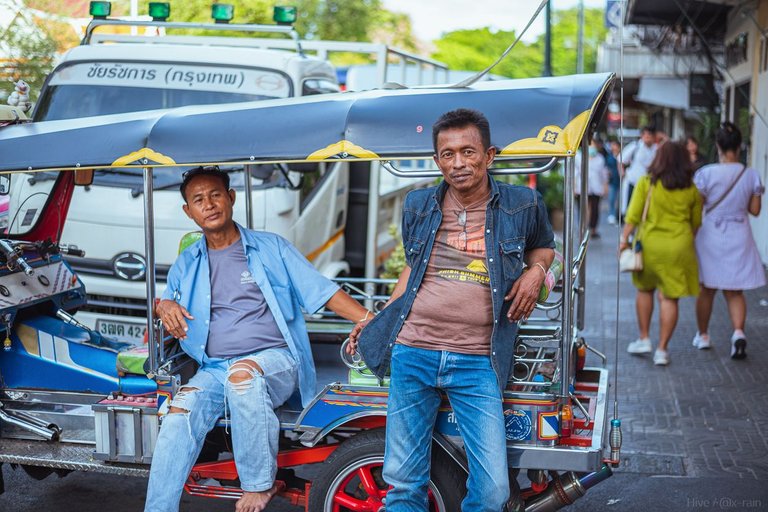 Street proteins and clouds of smoke: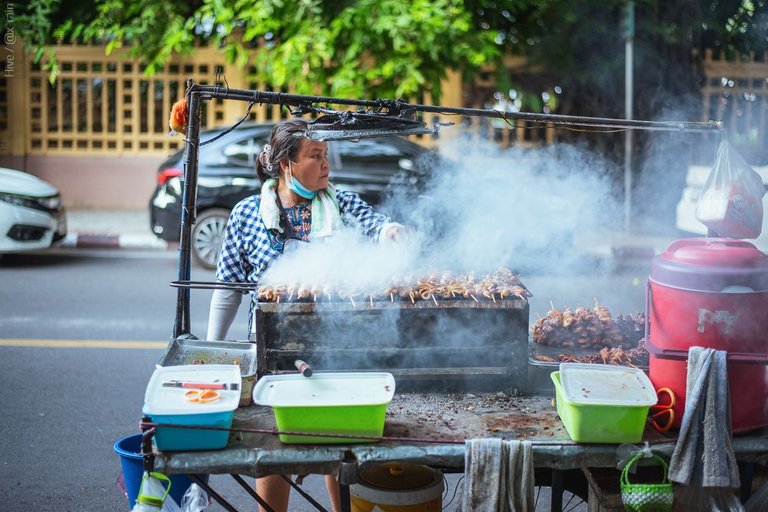 I found myself by Wat Pho temple complex, a top attraction of the city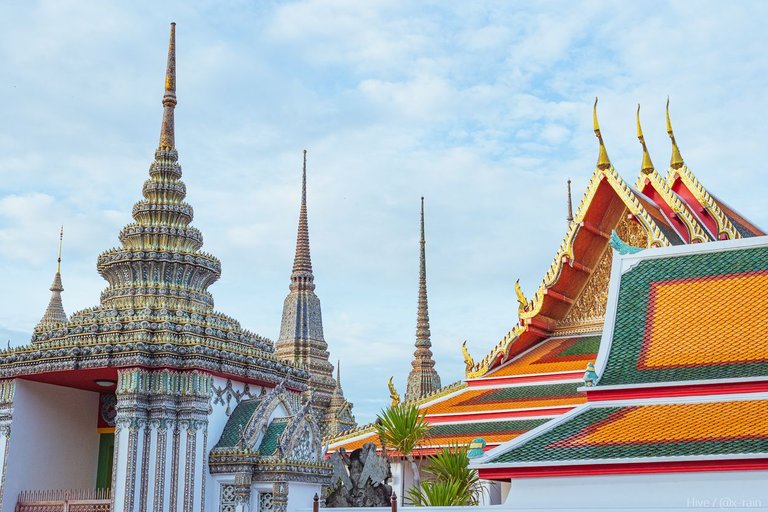 when I noticed dark alleys and decided to dive in them.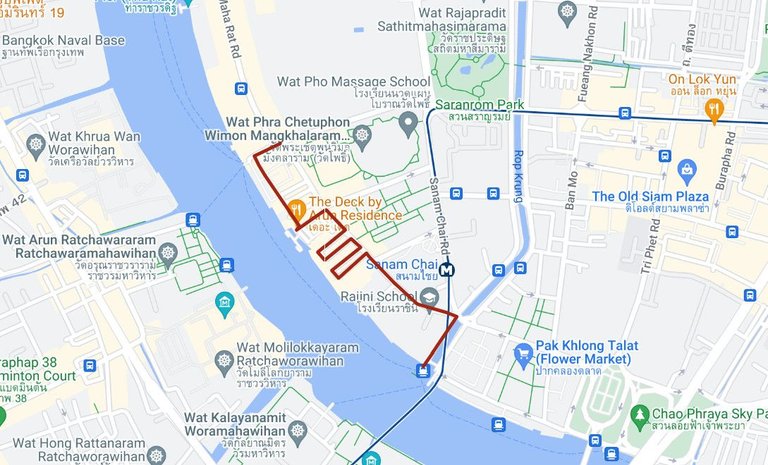 That's where on Google.Maps: between Wat Pho and the Chao Phraya River.
Restaurants here and there but the further I went the more derelict the place looked.
It's the heart of Bangkok, Rattanakosin, an island of the royal palace and all stuff.... with gorgeous views of Wat Arun!... And suddenly this apocalypse.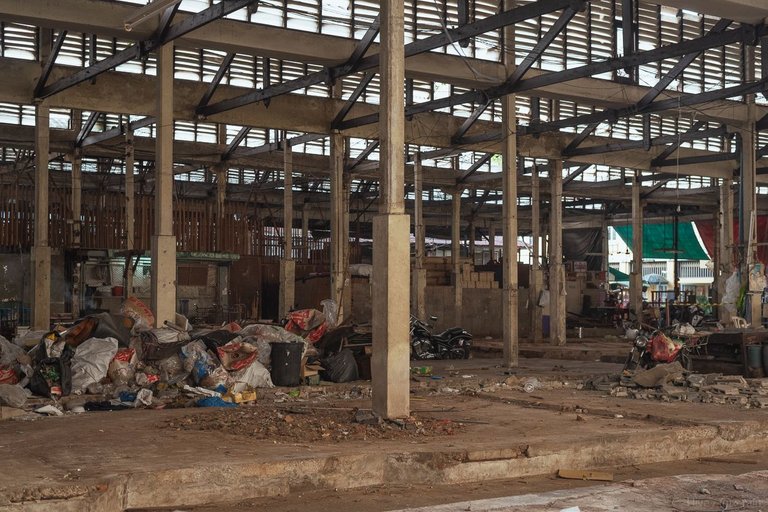 Alleys looking like corridors, textures, cats: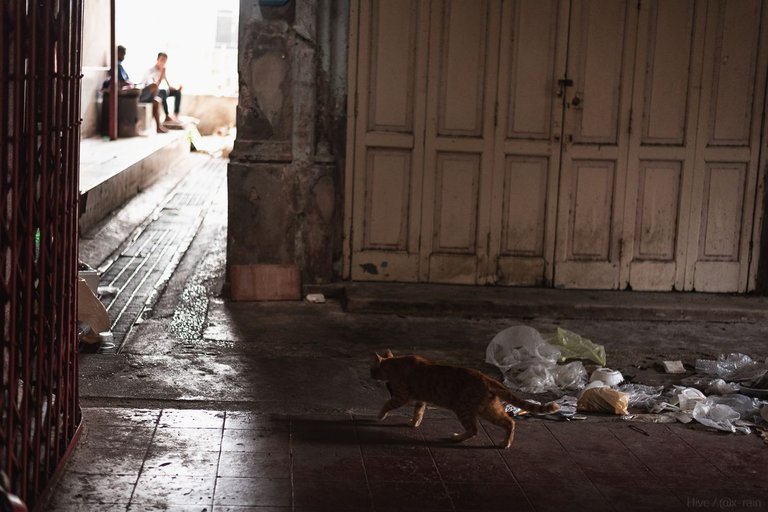 There, I met an adorable one-eyed cat I mentioned in the last post (Best Cats of Bangkok: Siamese, Korat, Burmese, One-Eyed; and Their Neighborhoods).
Let me crop the image to zoom in the personality of this charming creature: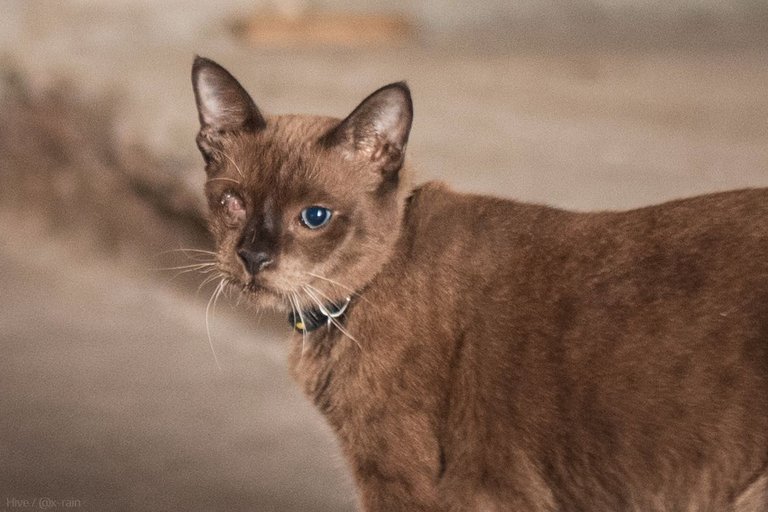 He is not a stray one, and he has plenty of food.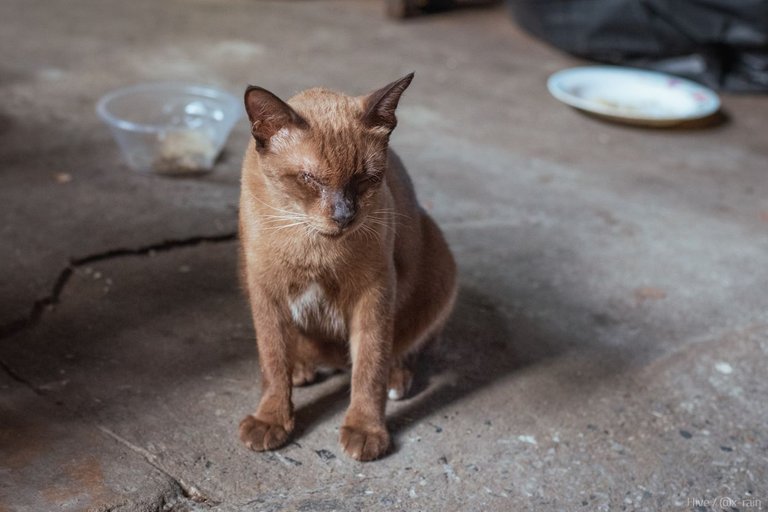 But boys will always be boys, and sometimes this ends with the loss of an eye. 😞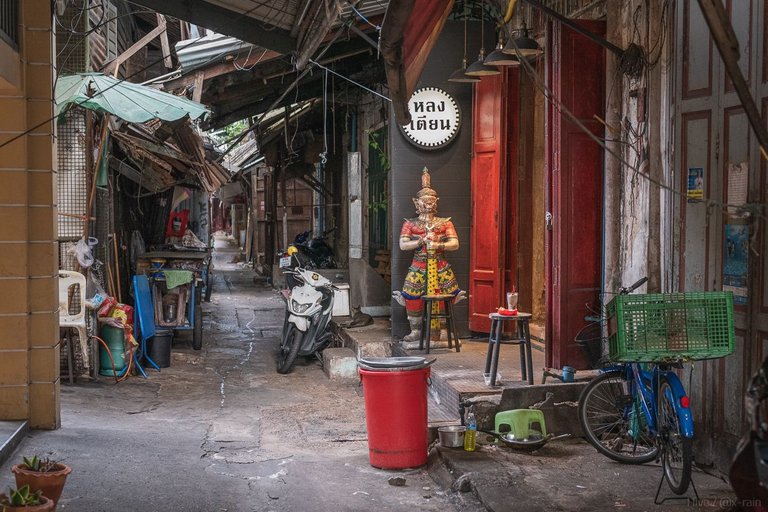 When I left those dark alleys, the sun was low and its golden rays were softly touching ancient mosaics of Wat Pho temple.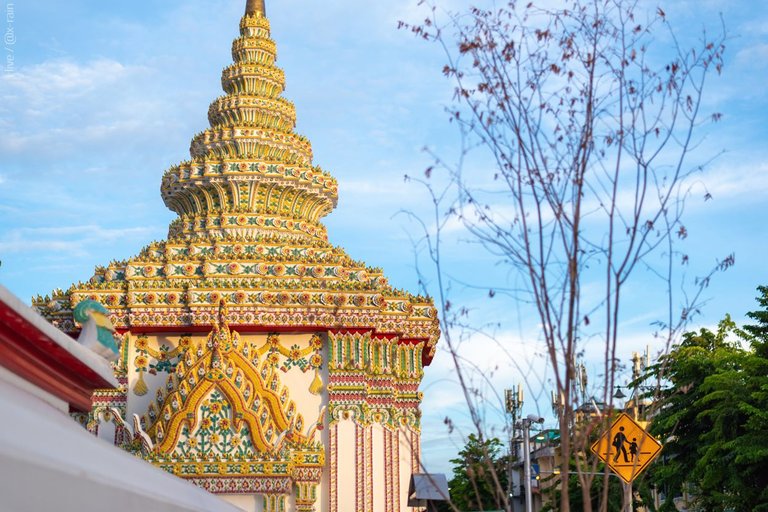 I realized that I must hurry to take images since the light was disappearing before my eyes but my body's battery suddenly turned low. I packed the camera and promised myself to come back to this curious area one day.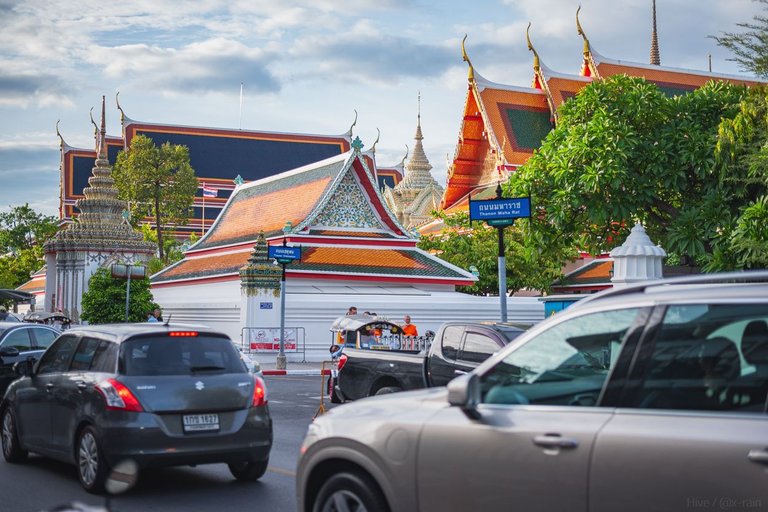 More stories from #Thailand are ahead! Check out the previous ones on my personal Pinmapple map.
I took the images on July 28, 2023 with a Nikkor 50mm f/1.8G on a full frame Nikon D750 in Bangkok, Thailand.
---
---