Best Riftwatchers Summoner; ILTHAIN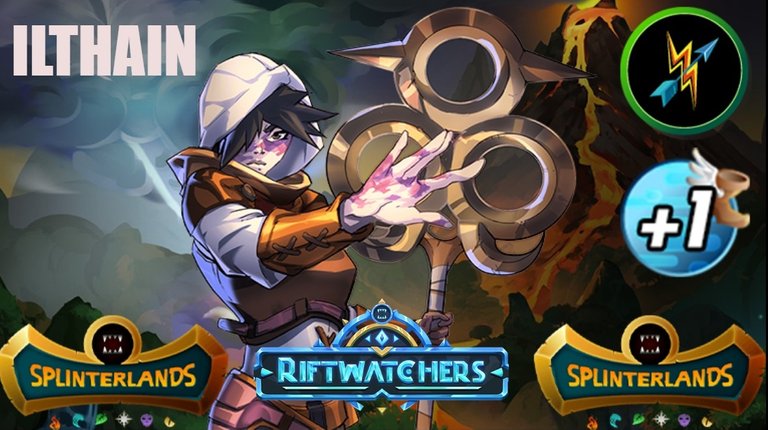 Hello Splinternerds
Riftwatchers set introduced 6 summoners to the splinterlands. Some of them are actually pretty awesome while some are not that much great. My favorite ones are ILTHAIN, FERNHEART and SKARGORE. Like most of the folks out there ILTHAIN tops the list of my favoroite Riftwatchers summoners.
So, lets do a short review of this guy and understand why most of other splinterlands folks including me are crazy about it.
In Riftwatchers summoners only two summoners comes with two abilities; ILTHAIN and FERNHEART. Rest of the RW summoners offer only one perk/buff. So, naturally ILTHAIN and FERNHEART are more valuable than others.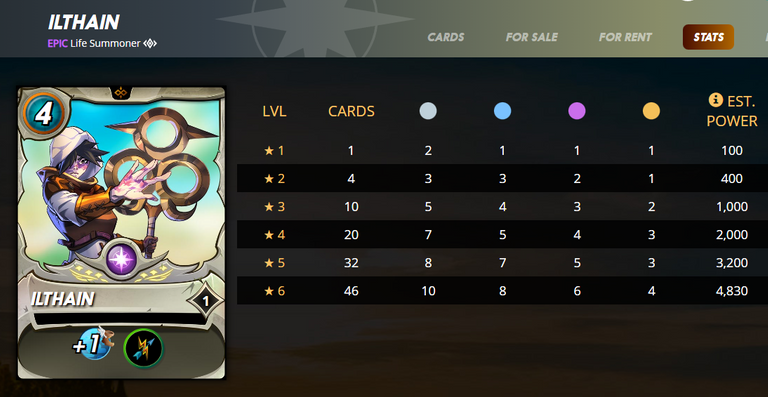 And when it comes choosing between ILTHAIN and FERNHEART, I would always go for ILTHAIN. ILTHAIN offers plus one speed and Return Fire ability to all friendlies, whereas FERNHEART offers +1 health and Close Range ability to all friendlies. Looking at the two summoners, one could always guess ILTHAIN will be the winner. FERNHEART is a good one but it is simply no way near ILTHAIN.
Why I Like ILTHAIN?
Here are the few reasons I dig for ILTHAIN:
ILTHAIN grants plus one speed and Return Fire abilities to all friendlies, which is actually a huge advantage if you ask me. ILTHAIN's Return Fire allows you to be worry free of all those ranged attack. With Ranged Attacks handled all you need to worry about it melee and magic attacks which can be easily handled by tanks like CHAIN GOLEM or LORD ARIANTHUS.

ILTHAIN might prove to be a perfect answer to YODIN ZAKU. ZAKU have been terrorizing the folks in battle fields since forever. And despite LIR DEEPSWIMMER being there, ZAKU's supremacy remains unchallenged. Hell, I have seen people using ZAKU in low mana battles. ILTHAIN can prove quite effective in countering ZAKU at least in low mana battles.

+1 speed advantage of ILTHAIN can't be ignored. In battle field only one hit or miss can mean difference between victory or defeat. ILTHAIN speed perk is certainly not to be ignored.
Favored Rulesets
There are some rulesets that may favor ILTHAIN more.
Lost Magic ruleset will especially favor ILTHAIN. Enemy would have no option but to either go for all melee attack or choose ranged monsters and face Return Fire.
2.In Keep Your Distance Ruleset, ILTHAIN's Return Fire would make life of Ranged monsters difficult, leaving you to only worry about Magic attack.
Even in Little League ruleset, ILTHAIN would be a preferable guy, since it brings two abilities to the party.
Complementing Abilities
Best complementing ability to ILTHAIN is Amplify as it would make it's effect more pronounced. You can also introduce speed relate perks or buffs to make ILTHAIN further effective.
Cost
Due to the extreme utility ILTHAIN is the most costly Riftwatcher summoner. As of now price per bcx of ILTHAIN is $7.00. So maxed ILTHAIN will be $322. Damn, its pricy even in bearish market. Gold Foil version costs $49 per bcx.
Looking at this guys, I have a feel that its price is not gonna come down even with increasing circulation because the demand is too high.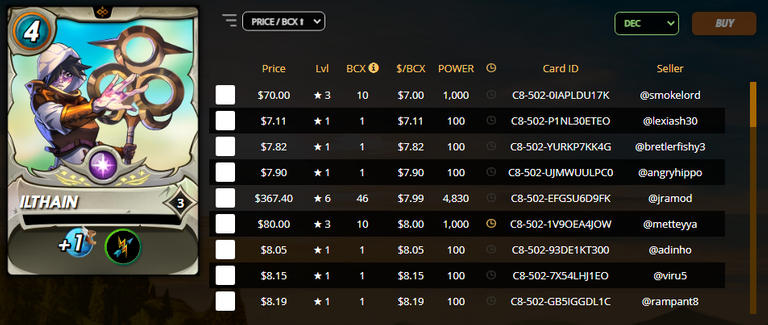 Closing Thoughts
Even at a steep price, I think ILTHAIN is a must have guy if you want to compete in higher leagues. It is indeed worth the extra dollars, as it is gonna pay you off in the form of increased battles win rate.

That will be all for today!

What do you think about ILTHAIN?
Let me know in comments below👇
👋Adios👋



---
---