LeoThreads in The Air... Thread at Your Will

Evening
So today Hive community got their own version of twitter, LeoThreads thanks to the hard work of Khal and the team. Simply speaking, LeoThreads is a Web3 microblogging platform built upon Hive. A thread on LeoThreads is analogous to a tweet on twitter.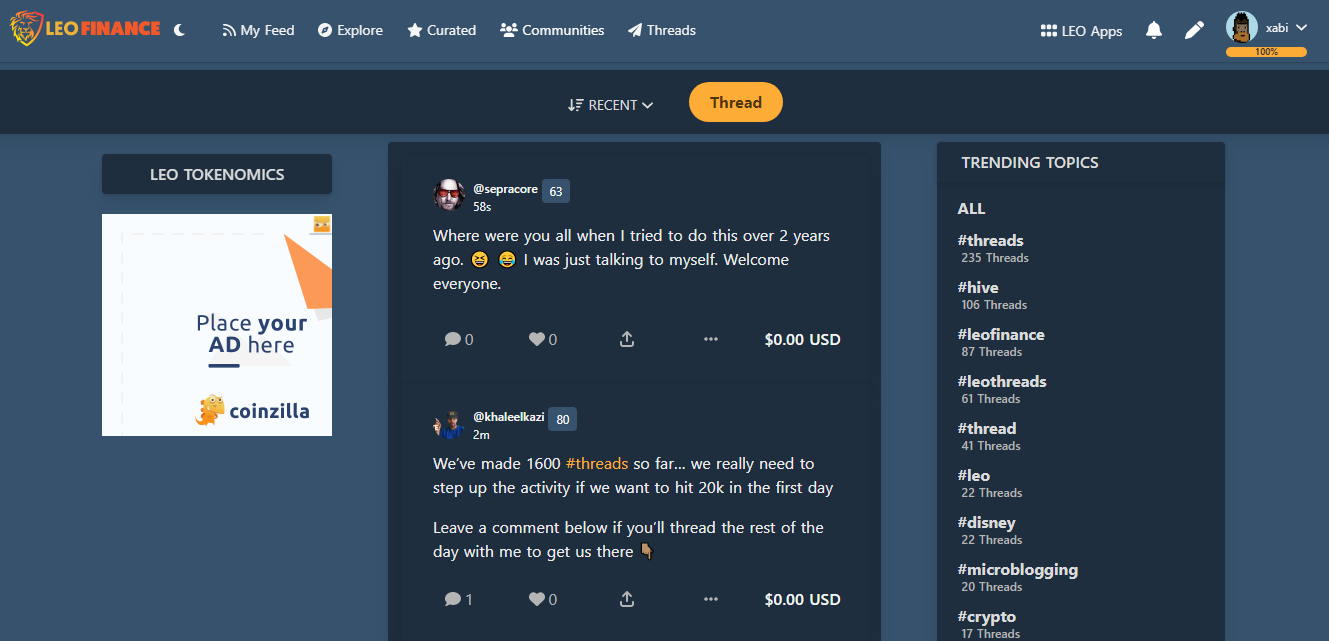 Why LeoThreads?
LeoTheads is a best suited if you are not interested in creating a long blog post, and instead just wanna hang around & have some casual chit chat. Sometimes, like many other, I don't feel like writing long posts or read long serious stuff but with this my activity level on chain also drops. And that is where LeoTheads will come in handy, as it will act as a nice pass time for me to get through those 'non-posting intervals', without drooping my activity & engagement level.
Lolzzzz... Here goes my RC :)
Plus LeoTheads will also go a long way in attracting audience fearful of blogging. Hive blockchain is generally viewed as a macro-blogging Web3 platform where you get rewarded for sharing intensive blogs and stuff. With LeoTheads in play newbies can freely start engaging with community at their own comfort level. It will certainly improve the Hive blockchain's newbie retention stats.

Also there are adds related financial aspects involved, as already discussed in LeoThreads announcement post. I don't wanna go into details of it. Growing MAUs are gonna bring in more adds and revenue, so more Leo token buy backs. No need to explain, where this will lead.

My Threading Activity
Just before starting to write this post, I left a couple of Threads and guess what I am already getting the engagement and rewards. Ohhh. I forgot about rewards! What's a Web3 micro-blogging platform without rewards? Since in the back grounds, Threads are essentially comments so they also get voted by the community. God, it is for times like these I wish we had unlimited VP.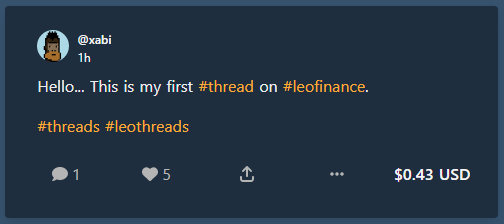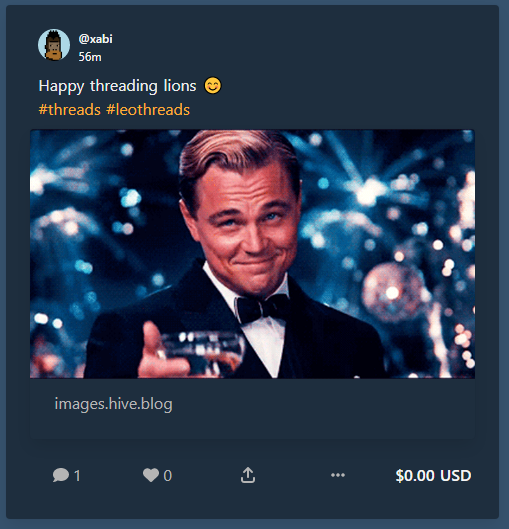 So what are you waiting for? Don't have some verbose to post or not feeling like writing a long post? Head out to LeoThreads...Have a scroll around, share whatever that comes to your mind and may be also get rewarded.
Happy LeoThreads🦁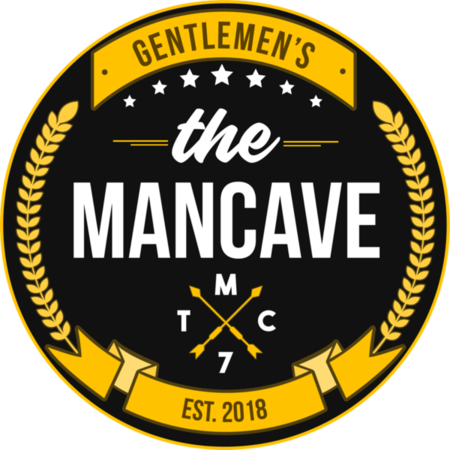 ---
---