OpenEthereum Officially Ends its Support with The Merge Drawing Near

(Source)
Evening
Today, one of the most popular Ethereum client OpenEthereum has announced ending its support. The move came as part of the preparation of the upcoming Merge. As per OpenEthereum team with Merge drawing near it has become difficult to support the old legacy codebase.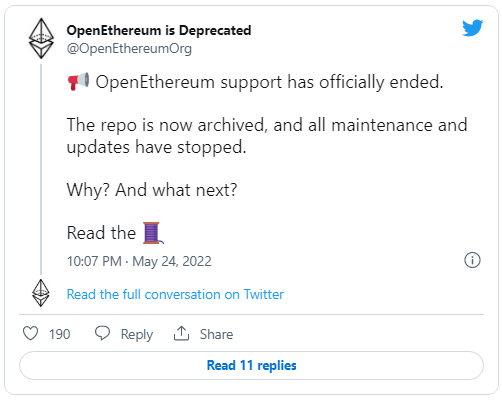 OpenEthereum provided clients or software for Ethereum users to interact with Ethereum blockchain to run a node for mining Ethereum. Ethereum blockchain currently runs on the proof of work(PoW) consensus mechanism but an upgrade is scheduled to happen in August this year, called Merge, that will effectively move blockchian to Proof of Stake(PoS) consensus mechanism.
Hence after the Merge the Ethereum hardware mining will effectively start becoming obsolete and so will the clients or software provided by services like OpenEthereum, used to run the nodes for mining.
Last week, Ethereum dev announced that the Merge will hopefully happen in August this year if everything goes according to plan. Merge in August will prevent Etheruem devs the pain of diffusing the upcoming difficulty bomb.
So, with declining utility of POW based Ethereum clients it is natural for service providers like OpenEthereum to withdraw their support, as the effort spent on maintaining legacy codes might not be worth it.
Ethereum PoW based clients terminating their services is an indicator that Ethereum industry is getting ready for the Merge, and Ethereum may finally get the most anticipated upgrade in its history this time.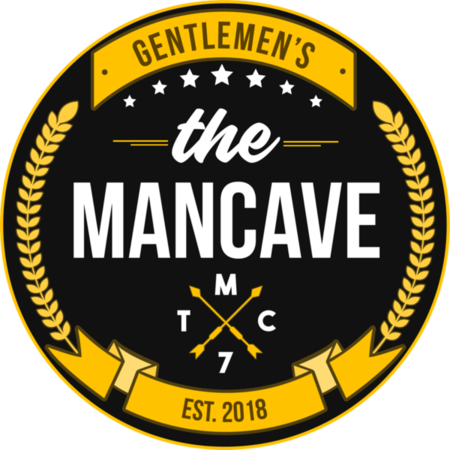 Posted Using LeoFinance Beta
---
---