Splinterlands: BATTLE MAGE SECRETS Weekly Challenge! AIM TRUE RULESET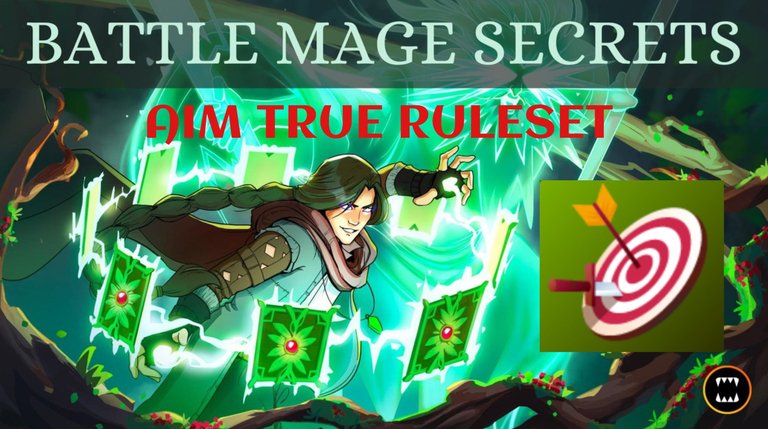 Hello Splinternerds
To spice up weakly battle challenge splinterlands came up with idea of BATTLE MAGE SECRETS Weekly Challenge. BATTLE MAGE SECRETS Weekly Challenge will allows players to showcase their strategic skills through their line up in battle field in variety of battle rulesets.
So theme for this week's BATTLE MAGE SECRETS challenge is Aim True ruleset. Aim True ruleset allows all attacks to hit their target.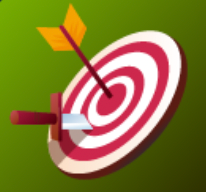 Basically Aim True ruleset takes out the speed dimension out of equation. This means all monsters will be able to hit their target regardless of their speed. So all monsters stands equal as far as speed is concerned.
This might turn out to be advantageous for certain monsters with having low speed and also a great disadvantage for monsters with high speed. Also all summoners with speed related perks and de-buffs irrelevant. Moreover, abilities like Slow, Swiftness, Phase, Dodge, True Strike and Blind also become irrelevant.
With so many abilities getting ruled out, apparently the whole gameplay scenario changes. Low speed monsters that are normally preferred in Reverse Speed ruleset also can be used regardless. So without any further delay let me share my battle using Reverse Speed Ruleset.
MY BATTLE WITH REVERSE SPEED RULESET
This was a 41 mana battle with three battle rules; Aim True, Heavy Hitters and Counterspell. Only Death, Earth and Dragon splinters were allowed.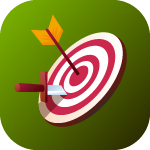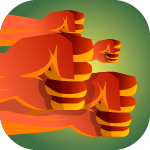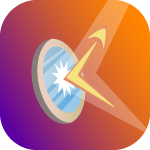 MY LINEUP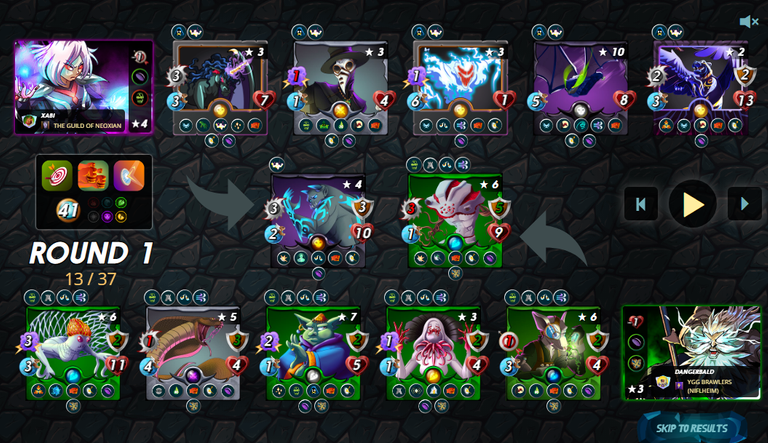 MIMOSA KNIGHTSHADE
With Magic Reflect ruleset in effect so chances heavy of Magic attack by enemy was minimal but yet I went with MIMOSA because I needed her Affliction and I also wanted the Void ability to counter magic reflect to my magic attack monsters.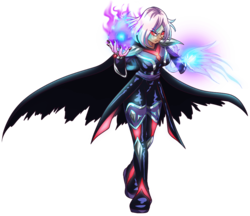 HARKLAW
Up front I one if the best death splinter legendary monster, HARKLAW. HARKLAW's Shield, Immunity and Demoralize abilities makes it a worthy tank. And MIMOSA's Void makes it even more invincible.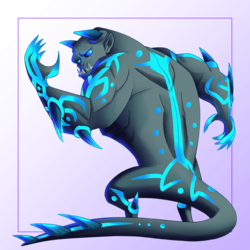 CORRUPTED PEGASUS
On one down I used the healer. CORRUPTED PEGASUS is one the best healer out there. Its Reach ability along with Tank Heal, Strengthen and Flying makes it a perfect one down monster.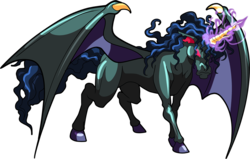 DOCTOR BLIGHT
Next comes yet another legendry, this time a promo one DOCTOR BLIGHT. DOCTOR BLIGHT's Affliction along with Poison is the most sought after combo out there. Also don't ignore Scavenger and Camouflage abilities. Only down side of DOCTOR BLIGHT is its low speed but due to Aim True ruleset I don't need to worry about that.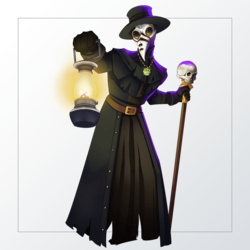 FALLEN SPECTER
Next comes yet another legendry, FALLEN SPECTER. FALLEN SPECTER's low mana cost of just two with abilities like Flying, Demoralize and Headwinds makes it a true legend. The only drawback is its low health and making it susceptible to death by magic reflect. With MIMOSA's Void I protected my FALLEN SPECTER from Magic Reflect(at least I though so).
RIFTWING
On the second last position, I used a death common RIFTWING. Since Magic Reflect was in play so I suspected enemy to go with heavy ranged attack and to counter that RIFTWING's Headwinds ability would come in handy.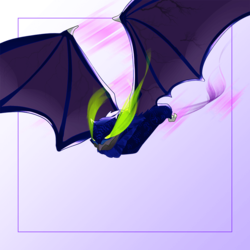 DARK HA'ON
On the last position, I used another legendary, DARK HA'ON for its Taunt ability to deflect enemy incoming attack. DARK HA'ON's Taunt, Flying, Scavenger, Void and Magic Reflect abilities makes it a worthy legendary.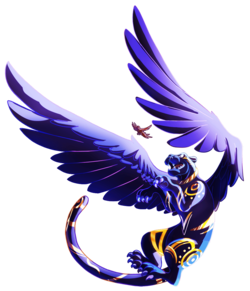 BATTLE ANALYSIS
The battle went as planned to some extent. Enemy used Amplify ability so FALLEN SPECTER died of magic reflect. Yet I was able to defeat enemy as due to MIMOSA's Void and Affliction. Moreover AIM TRUE made sure I kept hitting enemy with allowing him to heal.

That will be all for today.
What do you think about the AIM TRUE and the battle?
Do let me know in comments below👇
👋Adios👋



---
---