Splinterlands Season End Rewards
Evening Splinternerds
So, yesterday splinterlands season ended and in the end I managed to finally sneaked into Diamond-I league. It getting more and more to advance in the game with every passing season. May be its me performing bad or others are getting more proficient.
With Riftwatchers set getting in game, it has been getting more and more difficult to advance in higher leagues, as I have encountered some of them so far and I had no answer to that. I guess I am have to develop my own Riftwatchers deck, as some of the card in the said set absolutely necessary in higher leagues.
Anyways, back to season end ends...Out of 61 eligible diamond chest for the season, I have got a total of $37.02 worth rewards consisting of $4.988 worth cards, $5.447 worth potions, $11.061 worth 4 packs, $14.972 worth SPS an $0.652 worth potion(don't know how their price is calculated).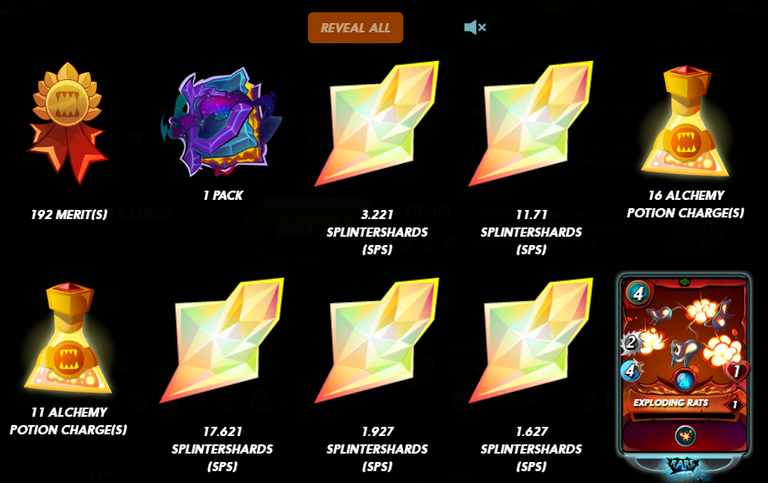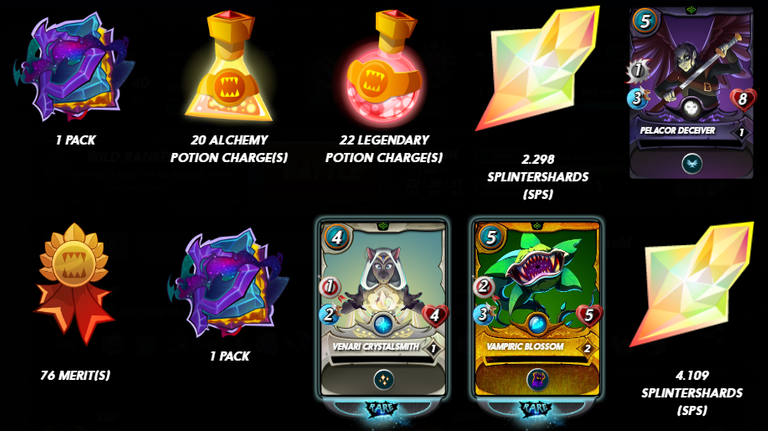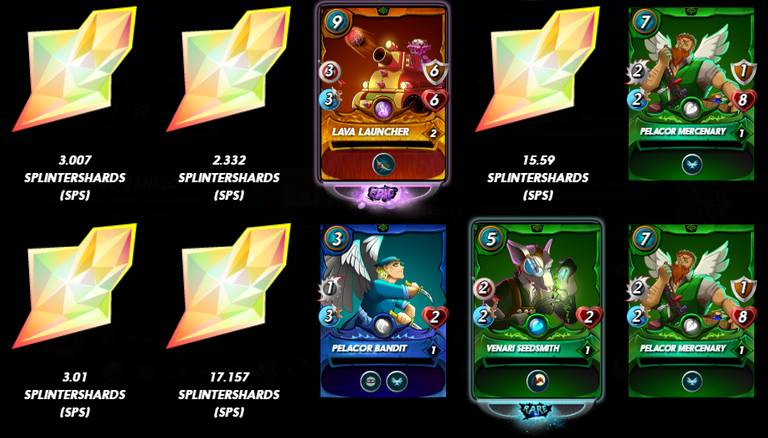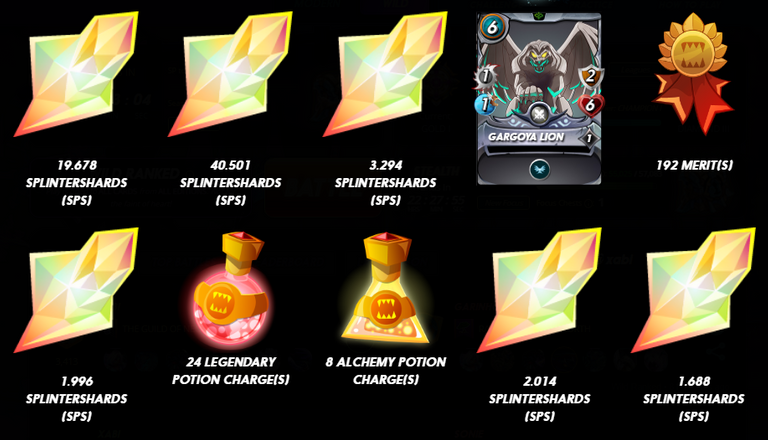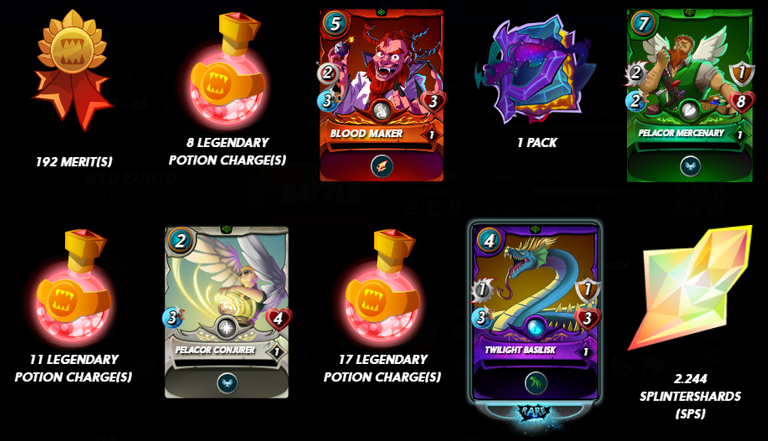 No legendaries alas, but still that gold foil Lava Launcher and four Chaos Legion packs feels nice. After the introduction of new SPS reward system, I prefer pulling SPS from Focus and Season end chests. Legendaries, packs and gold foil epics are always welcome but anything other than that I would preferably take SPS all the time. Anyways lets head over to those four Chaos Legion packs opening.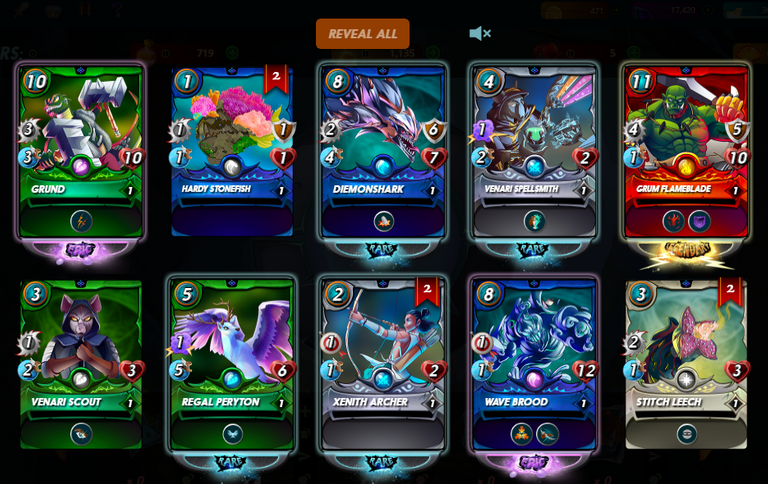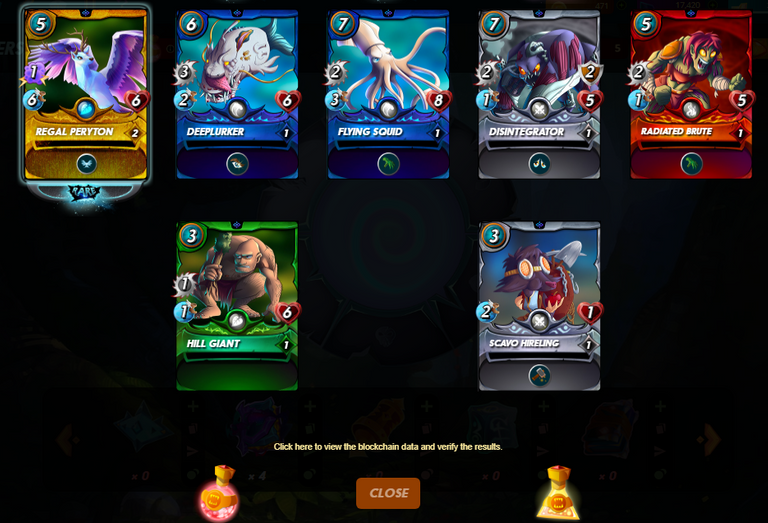 Well, a legendary two epics and a golf foil rare did make that opening good indeed. God my packs opening luck haven't been that great for last two months.

That will be all for today!

How were your season end pulls?
Do let me know in comments below👇
👋Adios👋


Posted using Neoxian City
---
---