Splinterlands: SPS Staking to Replace current CP System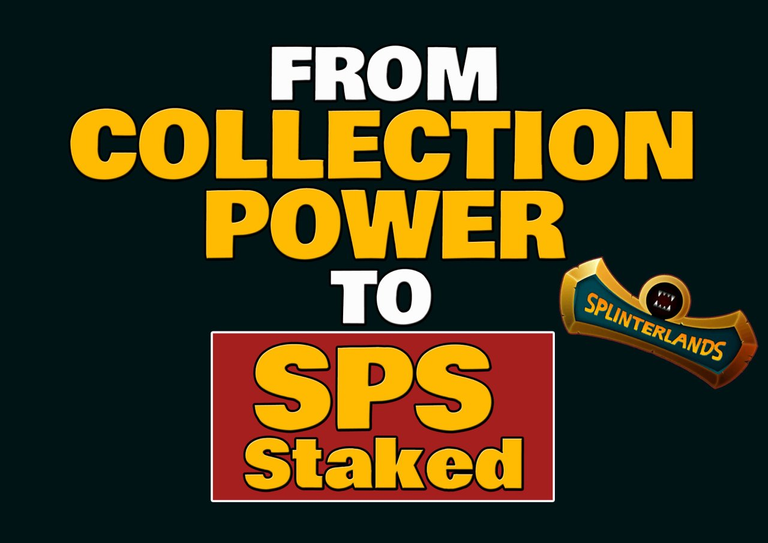 (Source)
Hello Splinternerds
In the last townhall, Splinterlands hinted about plans of replacing the current collection power system used in determining the maximum achievable league with SPS staking system. The new system with require minimum amount of SPS to be staked along with the rating to play in a certain league. SPS staking with determine the rewards earned in a specific league, and as one move up the rating the SPS staking requirement slowly increases. The whole reward shares system follows the formula of diminishing return.
The new SPS staking system is supposed to be the first step towards integrating SPS into the game reward system. This will for sure give SPS hell of a utility as players will be encouraged to stake more and more SPS to increase their gaming rewards. The team plans to get this system live by the end of second quarter.
With this SPS staking system for battle reward distribution in place whole lot of SPS is going to be sucked into staking. The minimum SPS staking requirements of top leagues are quite insane.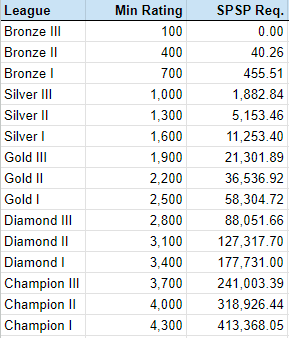 Good thing is players could always get the extra SPS they require by using the SPS delegation. This will open up a new staked SPS rental market. With reward system relying on SPS staking and SPS delegation rentals in play, the benefit of having staked SPS will be way more than current staking returns.
As of now, SPS is trading at $0.021 and I can see its price shooting up once the new staking system goes live. So it might be the best time to fill your bags with SPS cheaply so that you receive optimized rewards. And you can always delegate extra staked SPS to earn some extra bucks.
As of now I have around 110K SPS staked and I usually end the season in Diamond I league, so I am going to need a minimum of 67K SPS more just to be able to play in Diamond I. Luckily I am receiving heavy SPS airdrop for my land deeds, so I might be able to make up most of the SPS requirement by daily Land Rewards and rest of the requirement is gonna be met by renting staked SPS. I am waiting for another dip just for an opportunity to buy more SPS.


That will be all for today.
Do you liked the upcoming SPS staking system?|column1|column2|column3|
|-|-|-|
|content1|content2|content3|

Do let me know in comments below👇
👋Adios👋



---
---