Splinterlands: The Amazing Dragons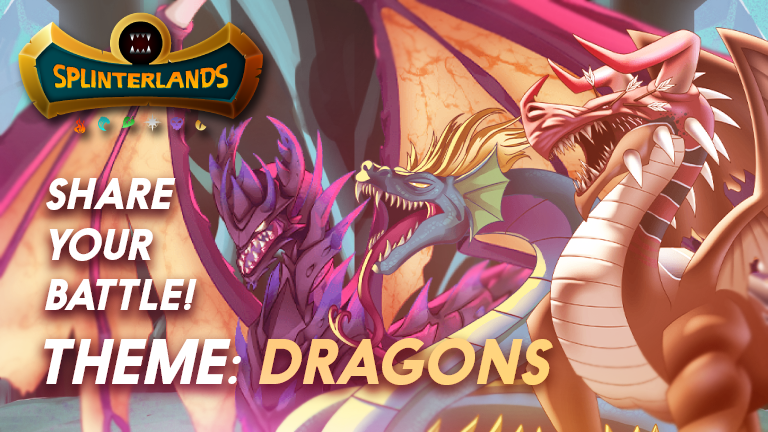 Hello Splinternerds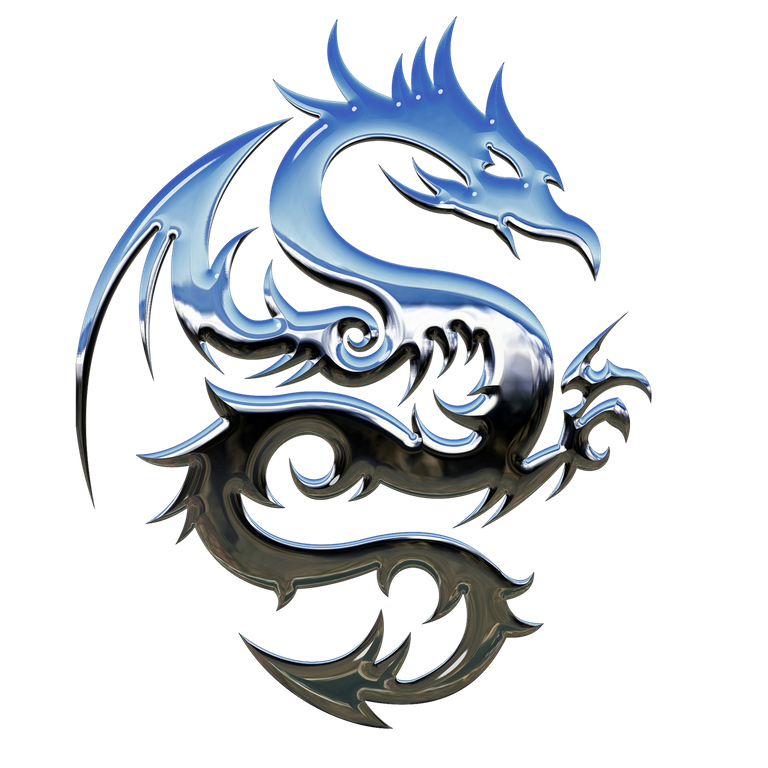 For this weeks battle challenge, we are once again back to Dragons. Dragons are amazing creatures, be it summoners or monsters. The rage and intensity these beasts bring into the battle is indeed unparalleled.
Dragons offers unique strategic advantage of summoning any splinter at their will. There so many dragon summoners choices one can choose from as per per battle requirement. And apart from summoning any splinter monsters, dragon monsters are also pretty amazing themselves. Dragon monsters also come with variety of traits and abilities. One can use them accordingly as per dictating battle rules and summoner traits.
Dragons always bring something extra to the battle. Looking at dragon monsters and summoners one can feel they offer a unique qualitative advantage over other splinters characters in their class.

Summoners
There are so many dragon summoners to choose among. Ranging from common to legendary class, dragon summoners covers the whole range of game battling requirement. No matter what battle conditions are, one can always find some dragon summoners matching their needs perfectly. This variety of choice and diversity make dragon splinter an omni-solution splinter in itself.
Among the 13 dragon summoners, my favorite ones are DELWYN DRAGONSCALE, DARIA DRAGONSCALE and BYZANTINE KITTY.

Interesting Fact
Dragon splinter have more summoners than any other splinter in splinterlands. 13 Summoners!

Monsters
As far as dragon monsters are concerned, they are lesser in quantity than any other splinter. There are a total of 37 dragon monsters. But these low numbers are a no trouble since other splinter monsters are always at disposal.
Only three common dragon monsters and one summoner, I will be dammed! I guess it is not easy for a dragon to belong to common class.
Its a hard choice when choosing your favorite dragon monster. But if I were to choose, I would go for AGOR LONGTAIL, DRAGON JUMPER and GOLD DRAGON.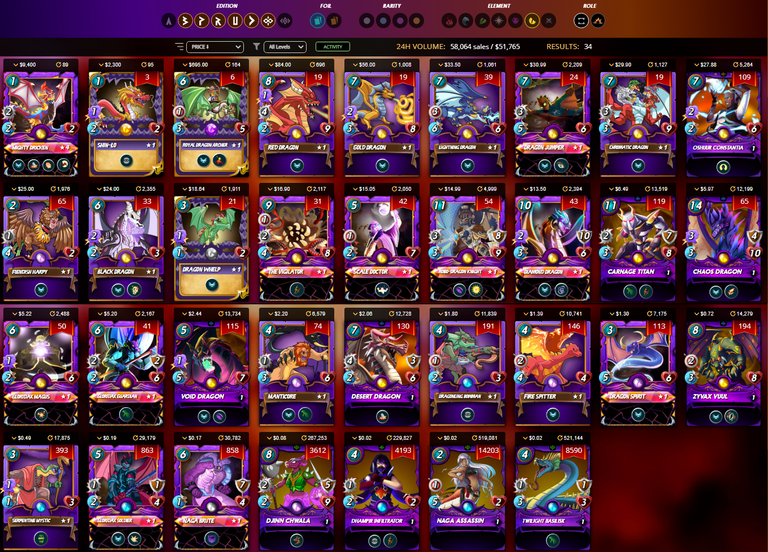 Interesting Fact
There are only 3 common dragon monsters and one summoner!

Cost Analysis
Since dragons are unique and are tool of extreme utility, so naturally they always are in high demand. So the price of dragon character is always higher than characters from other splinter in the same class.
Some of the limited edition dragon summoners are most scarce and pricey in the game. e.g. maxed ARCHMAGE ARIUS is currently listed at $33,000 and have a total supply of only 87.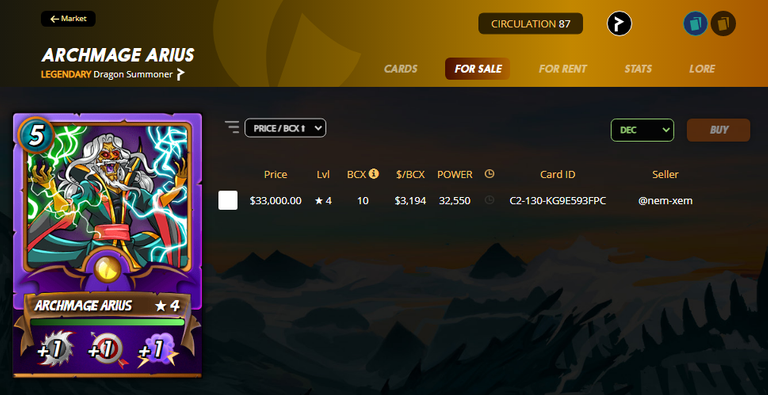 Dragon monsters are also costly. MIGHTY DRICKEN is the most pricy guy, costing $9,400 maxed with only 89 in circulation.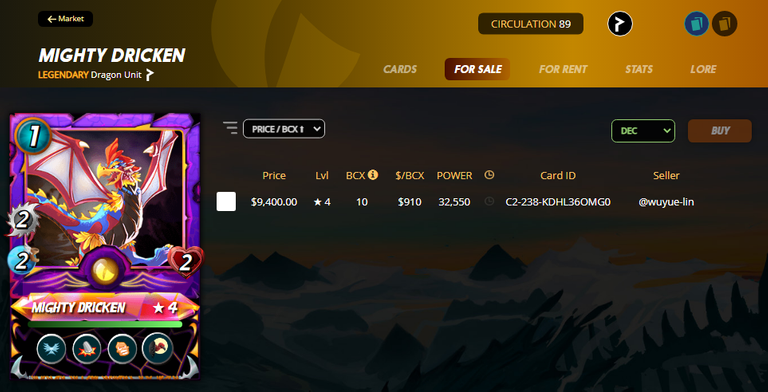 MY BATTLE USING DRAGONS
This was a 38 mana battle with two battle rules, Heavy Hitters and Earthquake. Five splinters were allowed Fire, Death, Earth, Life and Dragon.


MY LINEUP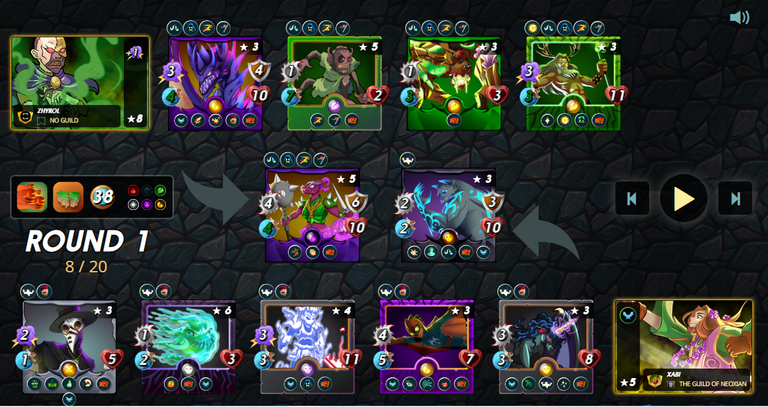 BRIGHTON BLOOM
Since Earthquake ruleset was in effect I decided to go with the specialized summoner for this battle; BRIGHTON BLOOM. BRIGHTON BLOOM grants flying ability to all friendlies, making it an invaluable choice in Earthquake ruleset. With BRIGHTON BLOOM I decided to play Death Splinter because I wanted to use HARKLAW tank.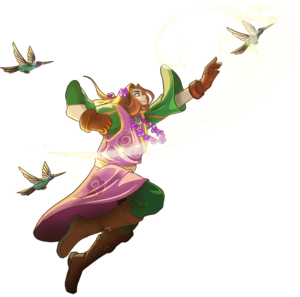 HARKLAW
Up front I used one of the best Death legendary tank of death splinter, HARKLAW. HARKLAW's abilities like Shield, Immunity and Demoralize coupled with MIMOSA's Void makes it a quite and adversary.
CORRUPTED PEGASUS
On one down I placed another death legendary, CORRUPTED PEGASUS. CORRUPTED PEGASUS's Tank Heal and Reach abilities makes it a perfect one down monster.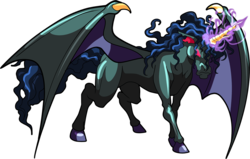 DRAGON JUMPER
On third position, I place DRAGON JUMPER. DRAGON JUMPER's strong opportunity attack along with Stun makes it a real asset. Also not to ignore Snare ability. Needless to say it is tailor made for Heavy Hitters and Earthquake rulesets.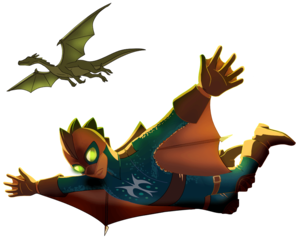 PHANTOM SOLDIER
Next I used PHANTOM SOLDIER to keep the enemy magic attack in check. In Earthquake ruleset many people are more inclined towards magic monsters since most of the magic attack monsters have flying ability.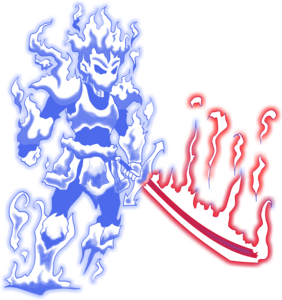 CURSED SLIMEBALL
With 5 mana left in hand I had two slots left. So I decided to use one mana monster CURSED SLIMEBALL. It may provide little protection from sneak attack and also Redemption is an added benefit.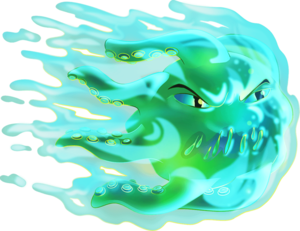 DOCTOR BLIGHT
On the very last, I used DOCTOR BLIGHT. DOCTOR BLIGHT's affliction and position abilities are such a unique combination. Plus Scavenger and Camouflage abilities increase its survival odds. A silent killer indeed!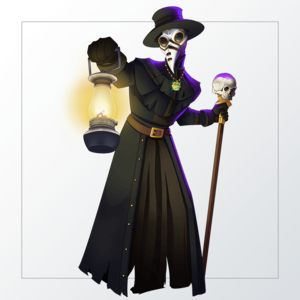 BATTLE ANALYSIS
The battle went as planned. DRAGON JUMPER and DOCTOR BLIGHT kept doing their jobs pretty well. To be honest, enemy battle lineup wasn't up to the mark. My prediction of enemy going with strong magic attack was spot on. Enemy's CHAOS DRAGON did troubled me a bit but in the end I handled it.

That will be all for today.
What do you think about the battle?
Do let me know in comments below👇
👋Adios👋







---
---