PhotoFeed Contest - Cityscape Photography Round 41 | Buenos Aires | ESP / ENG
Hello @photofeed
This blue hour image of the Puerto Madero neighbourhood in Buenos Aires is my contribution to the contest of the title.
Not so long ago Puerto Madero was one of the most degraded areas of the Argentine capital, but everything changed when big fortunes and investment funds, with clear speculative intentions, presented a project to regenerate the old port. The result has turned the area into the most exclusive in the city, with luxury housing, offices, art galleries and high-end restaurants, affordable only to people with high purchasing power. It is a city within a city.
The image shows an old harbour crane that is now part of the urban landscape, converted into a decorative element devoid of utility.
ESP
Hola @photofeed
Esta imagen de la hora azul del barrio de Puerto Madero en Buenos Aires es mi contribución al concurso del título.
No hace mucho tiempo Puerto Madero era una de las zonas más degradadas de la capital argentina, pero todo cambió cuando grandes fortunas y fondos de inversión, con claras intenciones especulativas, presentaron un proyecto de regeneración del antiguo puerto. El resultado ha convertido la zona en la más exclusiva de la ciudad, con viviendas de lujo, oficinas, galerías de arte y restaurantes de alto nivel, solo asequibles a personas de alto poder adquisitivo. Es una ciudad dentro de otra ciudad.
En la imagen se puede ver una antigua grúa portuaria que ahora forma parte del paisaje urbano, convertida en un elemento decorativo carente de utilidad.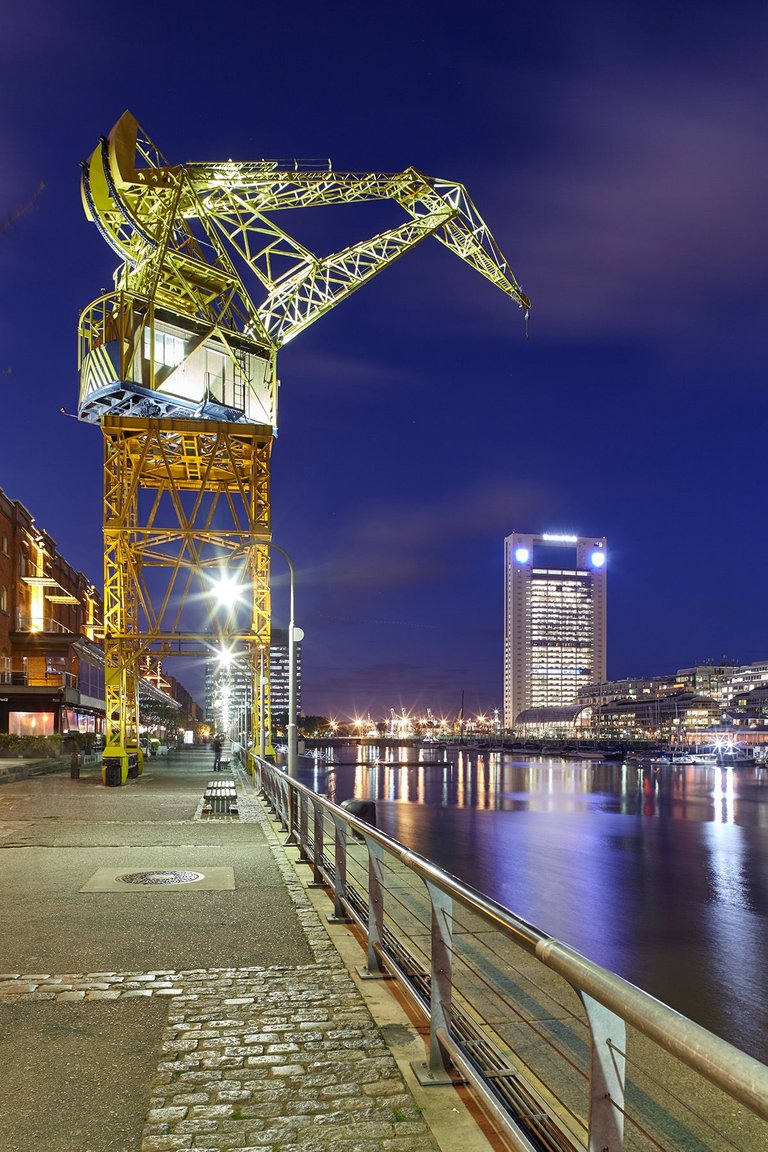 ---
Unless stated otherwise, all the pictures and the words are mine.
Do not use this image without my written permission.
Proudly free of AI.
Thanks for stopping by and taking a look.
Camera: Canon EOS 5 MkIII
Lens: Canon 24TS f:3.5
Processed with Capture One
---
---