PhotoFeed Contest - Landscape Photography Round 46 | Las Médulas | ESP / ENG
Las Médulas is a landscape transformed by man in ancient times. This landscape has been declared a World Heritage Site by UNESCO as it is an ancient gold mining site exploited by the Romans before Christ, and its state of conservation is excellent, preserving almost intact all the channels through which the water circulated to reach the washing places where the gold was extracted from the reddish earth. Nowadays it can be visited in an organised way with the help of guides who explain the whole system used by the Romans. Mining was abandoned in the 3rd century AD.
ESP
Las Médulas es un paisaje transformado por el hombre en tiempos ancestrales. Este paisaje está declarado Patromonio de la Humanidad por la UNESCO ya que es una antigua explotación minera de oro que explotaban los romanos antes de Cristo, y su estado de conservación es excelente conservando casi intactos todos los canales por los que circulaba el agua llegando a los lavaderos donde se extraía el oro que estaba la tierra rojiza. Actualmente se puede visitar de forma organizada con la ayuda de guías que explican todo el sistema que usaban los romanos. La explotación minera se abandonó en el siglo III después de Cristo.
---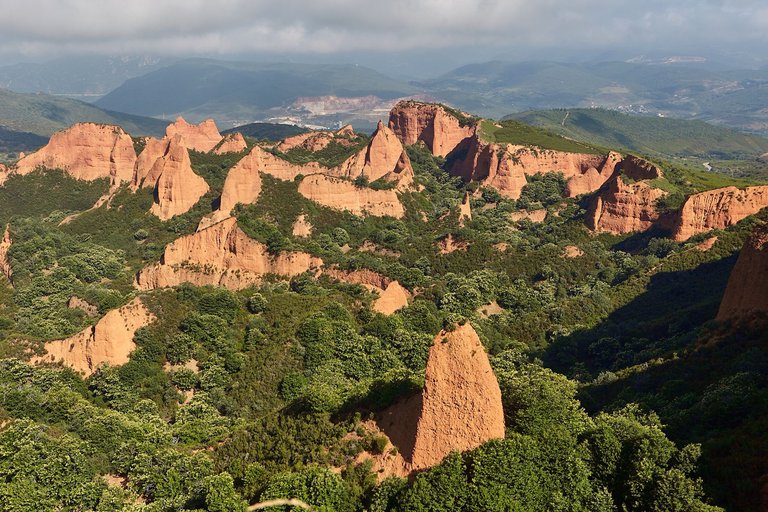 ---
Unless stated otherwise, all the pictures and the words are mine.
Do not use this image without my written permission.
Proudly free of AI.
Thanks for stopping by and taking a look.
Camera: Canon EOS 5 MkIII
Lens: Canon 24-70 f:2.8
Processed with Capture One
---
---