Gold Sea Wreck
---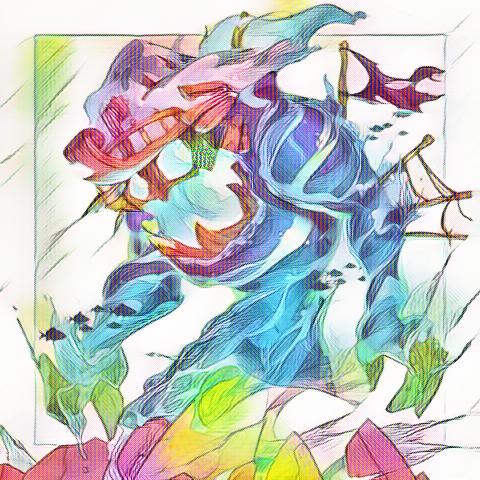 Heya Splinterfella's
Today, When I won the Neo sir vote and I had to post, I realised how useless I have become. After doing my daily Splinterlands tasks I turned off my laptop i completely forgot about how I won the vote against the odds :p all village people were eyeing my vote, and I completely forgot about it here. I took an hour's nap because I had to get ready for University. While drinking my morning tea I was thinking about the events that happened last night. I took my phone and checked Discord chat if there was any new chat about this topic. But oh well I saw I won a giveaway and it totally skipped my mind meh. I am sorry Neo sir I am dumb I know :p XD
Enough ranting Well I am here to post about the Gold Foil Sea Wreck I got as an airdrop. Although I woke up to a total mess later good rewards made my day. Usually. I don't wake up this lucky it's a once-in-a-while thing :p Since I had a very good morning start I assume the rest of the day will be good too.
Sea Wreck
Sea Wreck is a Legendary Water Unit. When Splinterlands revealed that card weeks ago I immediately liked that card because of its great abilities. I am a big fan of the Amplify ability and since this card has it I am loving it.
Gold Sea Wreck out of just 550 packs
---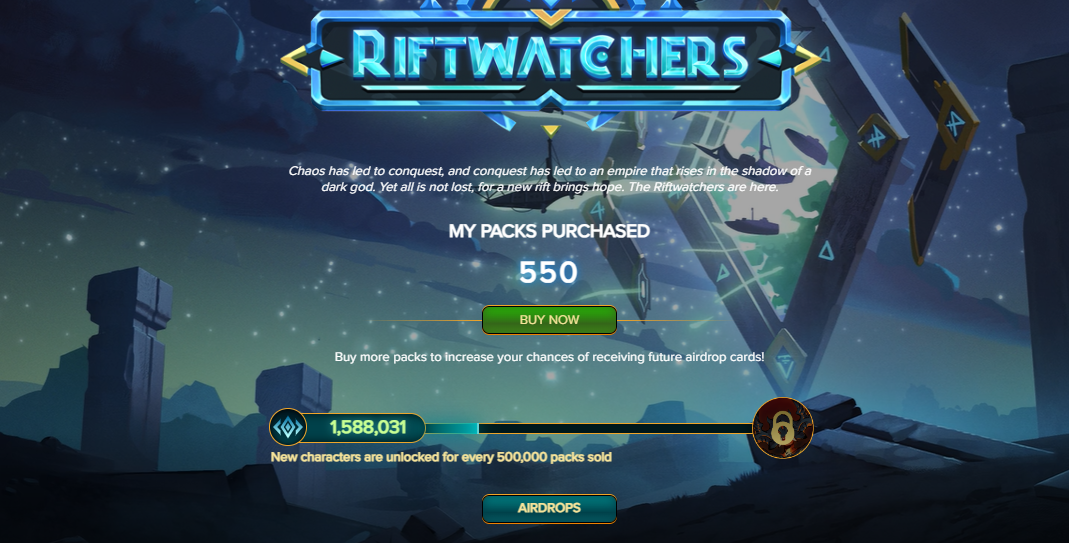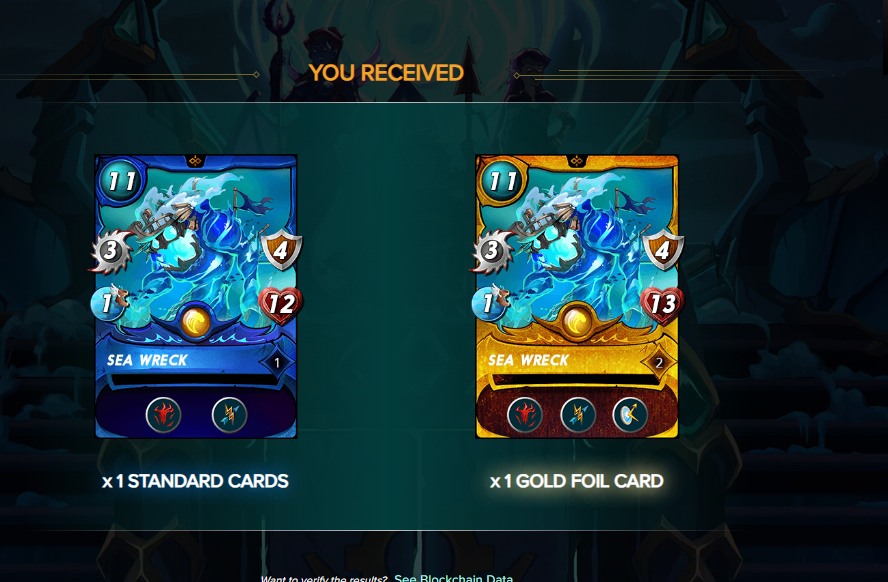 First time since 1960 :p XD i got lucky with any airdrop hehe. Yeah, I have never had any luck with gold foil airdrop. I started to believe I am a regular girl with regular luck. And today when I didn't have the slightest idea of an airdrop I got gold foil. It's called luck. Yeah, when I logged in to my Splinterland account I got a popup of airdrop. It shows how outdated I am atm. I don't even know what is happening in Splinterlands I even forgot today was the legendary maintenance day. Well, You needed a minimum of 250 packs for a guaranteed 1 Sea Wreck so I had 550 eligible packs I was hoping for 2 regular foil like last time. But boom I got lucky and finally broke the curse of not getting any luck with Gold Foil airdrop.
Stats and market
---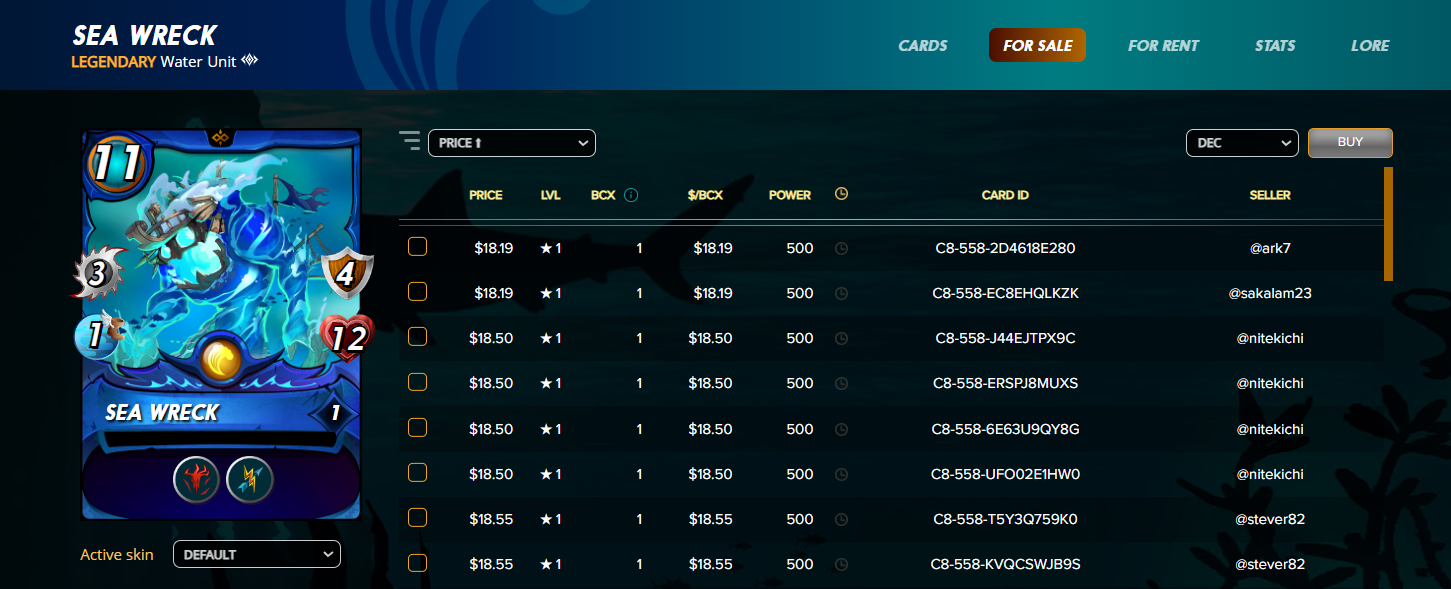 Sea Wreck abilities
Look at abilities woo. It is going to be OP in reverse speed against ranged and magic attacks. I was reading its Lore and it was so well written. I was totally smitten. Being born from a sea bed and then getting woven together with rocks and shells. It is going to be one of its own kind. I mean I know it might not last longer against magic attack but due to amplify and magic reflect ability, it is seriously going to cause great damage. It is going to be really good against ranged attack. In reverse speed we players usually prefer ranged attack or magic So yep now we will have to think while selecting a team.
My card
I only have a single BCX and I need 10 more to max mine. As you can see the minimum price of a single BCX is 18+$ which is not very reasonable for me, But again It will take ages to get reasonable and I being not very patient will end up purchasing it at this price. I might wait 1 or 2 seasons it might go low. I will try to rent for a while. Hope its price will be reasonable soon.
Daily focus rewards
Well, when i said today is my day then I wasn't wrong heh yeah my daily rewards were cool as well.
---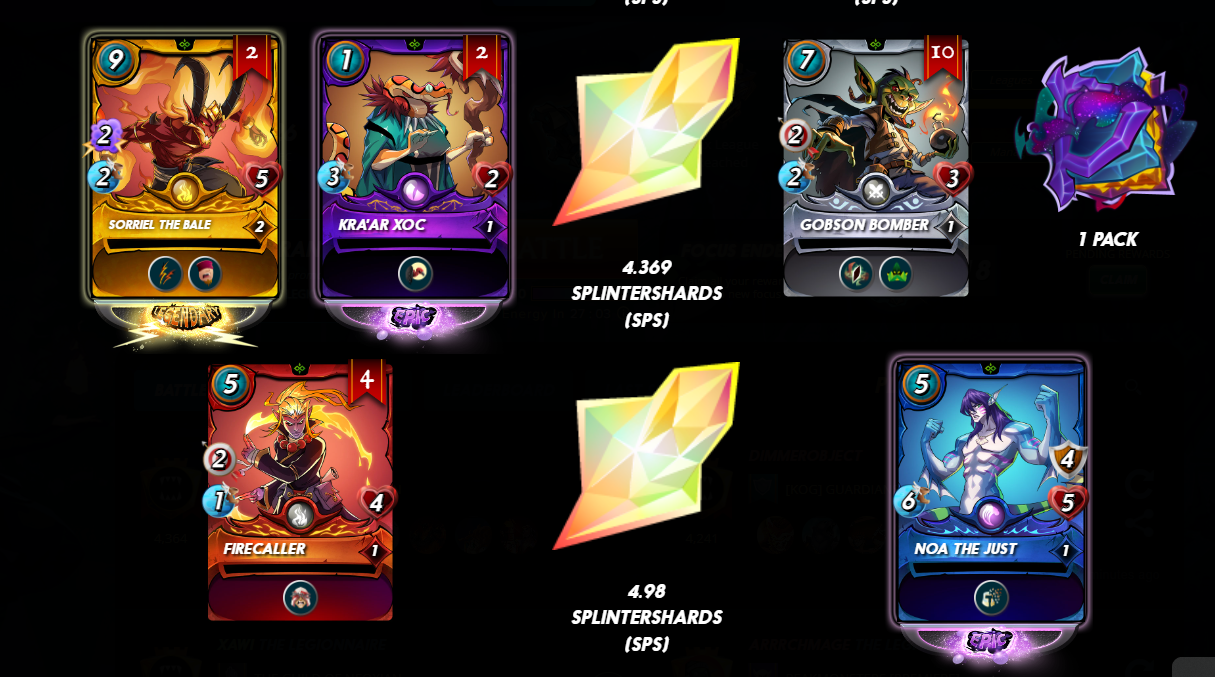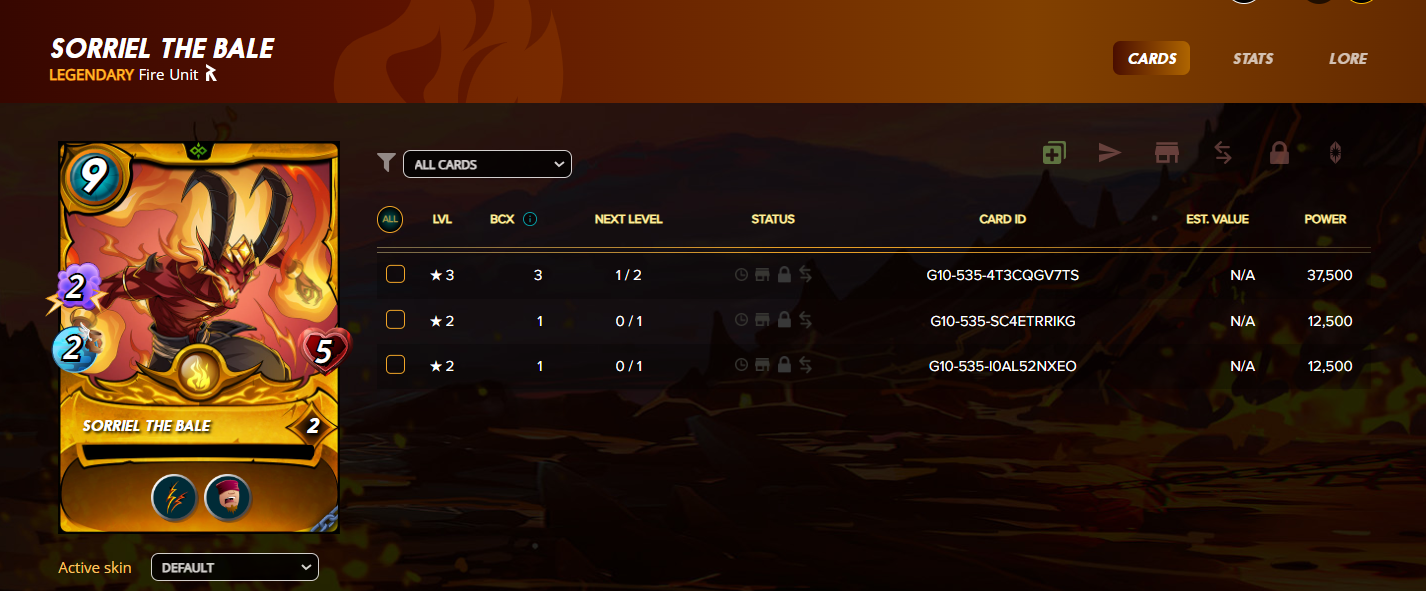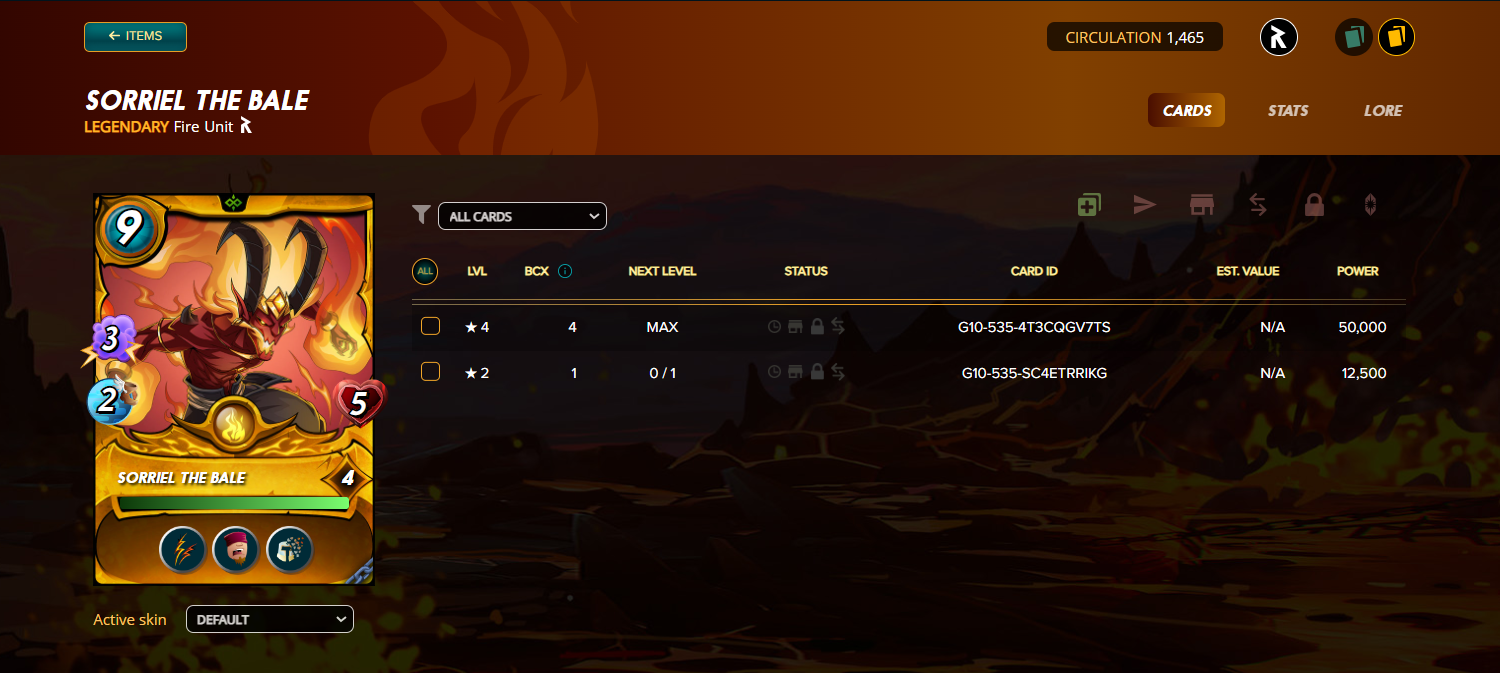 I needed just 1 more goldie to max gold foil Sorriel of the bale. And 5 BCX to max regular one. Since the gold one is maxed out I don't care about the regular one now :p XD
---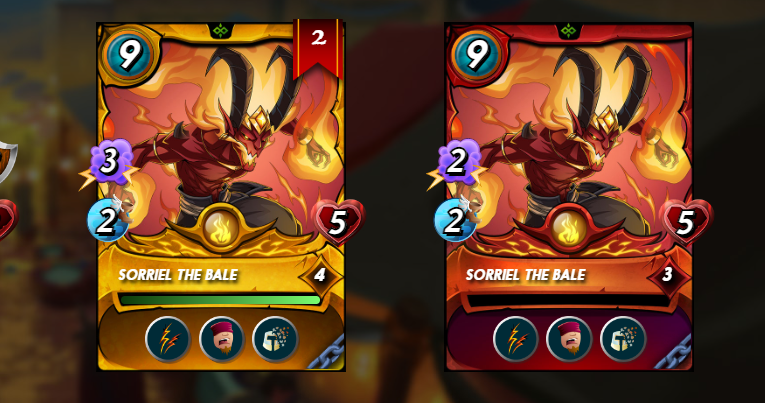 Drastic low prices of Lands
Well, I haven't been checking the Land market I happened to check because one of my guild mates asked me to sell them one plot. They wanted land in the guild. I had extra land so I agreed. When I looked at the market I was shocked damn I mean 1 common plot with a building box is getting sold for just 45 USD. Meh, where are those days when 1 plot used to be 500$. Anyway, I have seen Doom and then Boom of splinterlands. Currently whole crypto is suffering dip so we are no exception. There is hope for better days. Just hold tight and keep trusting the game.
---

If you want to play splinterlands then SignUp Here
---
---