Riftwatchers
---

Heya Splinterfams,
What is regret? the time you realise you didn't buy Riftwatchers :P XD. I had the money I even powered down my SPS stake yet I didn't buy any rift watcher during the pre-sale and I am regretting it now. I didn't know Riftwatchers would be game changers in Modern format. Yes if you don't own any rift Watchers then get ready to be bullied by those players with rift watchers set.
The wild format can be suitable without them because you have plenty of other choices but for the modern design you must have to have them otherwise you are doomed. So keeping this in my mind I visited Riftwatchers market today In order to Max my rift watcher set. Currently, even common cards seem pretty expensive. But what can I do? I have no other choice but to buy them. I can't get pissed repeatedly by getting killed by those cards on the battlefield.
You don't need them not only for your leaderboard but for modern tournaments as well. I have witnessed some amazing Riftwatchers in a few days so i am going to show you what cards I like the most. There is a total of 43 cards in Riftwatchers Set.
There are 12 Legendary cards including airdrop, 13 common, 6 epic and 12 rare cards. I am going to start with Rare, then common then legendaries. All epic cards are summoners and I will see which one is the most needed atm so i can get that asap. Otherwise, I am going to wait for a little so prices can go a little bit low. There is a total of 3m Riftwatchers so i am assuming they will go down soon like chaos legion.
Ash Mirage
---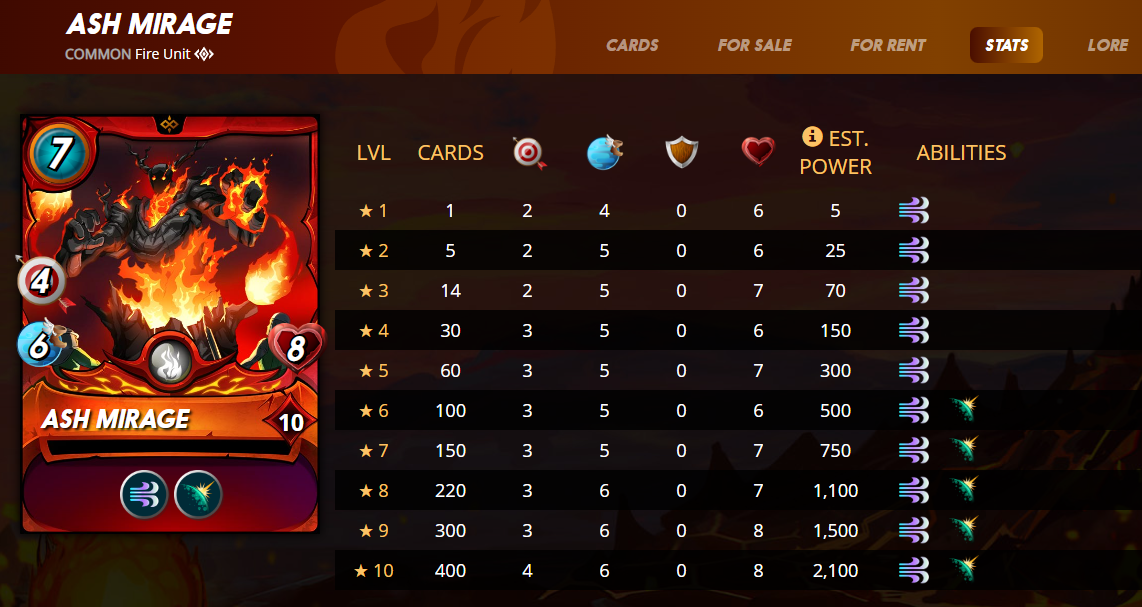 I really liked this card because it has 2 important abilities with 6 speed. Now I guess you don't have to fear Yodin Zaku. Splinterlands team working well to counter Yodin Zaku in every way LOLZ. A headwind will reduce one ranged power and provide a shield against blast. You use Yodin Zaku for blast and +1ranged attack now there you go this alone card is taking back those two advantages.
Mordeus
---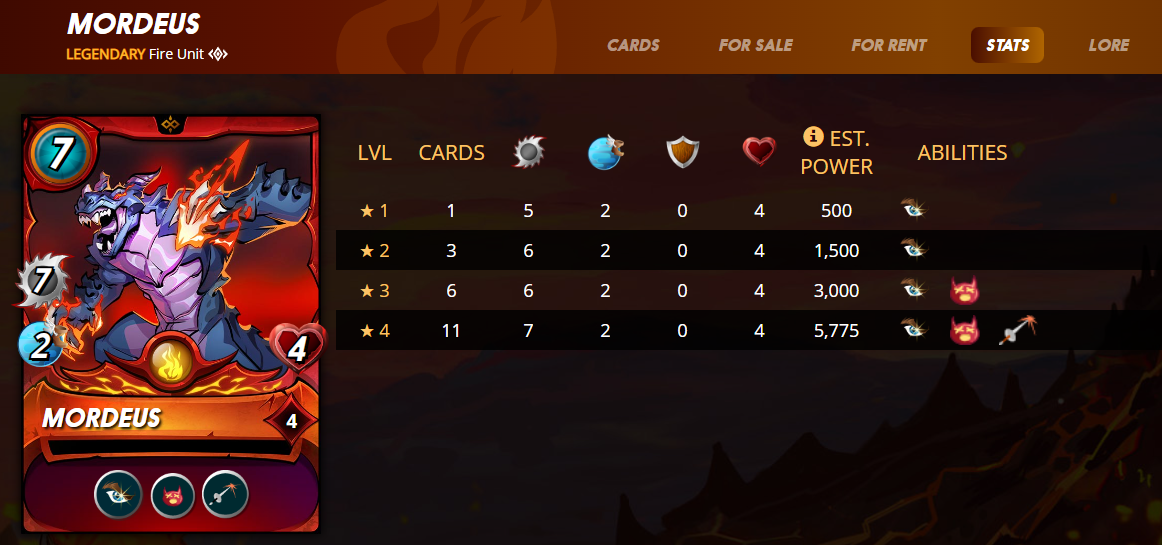 Mordeus is another OP card. It is going to be disastrous in the reverse speed ruleset if you use it with Yodin Zaku.
Runemancer KYE
---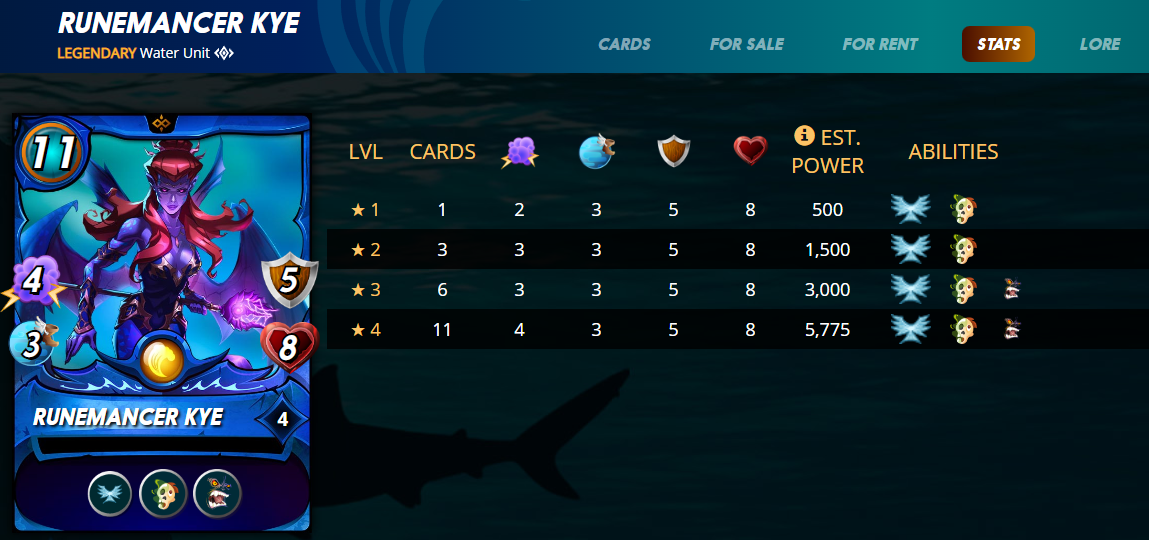 This card has that new ability FURY I like this card because I used it when I was sure my opponent is going to use a monster with a taunt ability. It did double damage and made me a winner. This card is really amazing. But pretty expensive to have in your collection :P XD
Water Caller
---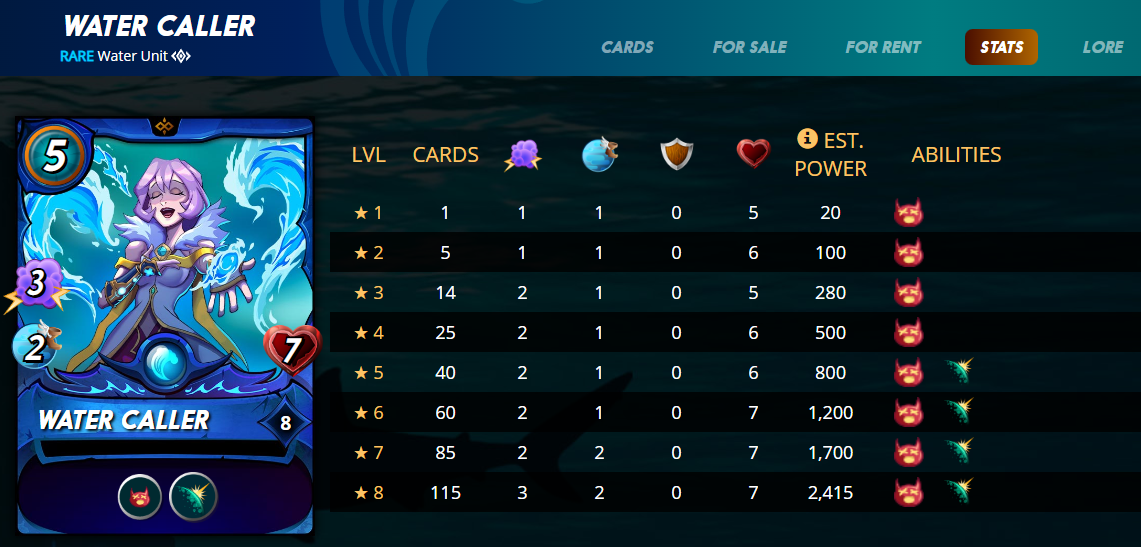 WaterCaller is another good card because now you don't need to use a melee monster in the water deck to shield blast. You have a magic card for that now. She will be so good with heavy hitters and reverse speed ruleset.
There are some very good cards I like in the life and death deck. I will be covering them in my next post if I win the Neo sir giveaway soon :P XD. For now, I am sleepy and winding my post up. See you all around Happy Splinterlanding.

If you want to play splinterlands then SignUp Here
Posted using Neoxian City
---
---