The Protector
Heya everyone,
It is that time of the week when I have nothing to post but the series, or short movies I watch. I recently watched one Turkish season named My world. I have always been a pretty big fan of Turkish Hero's dunno why but they are so damn attractive :P XD. I accidentally stumbled upon My world season may be because the hero of this season was so damn hot :P XD. Anxiously waiting for its second season so till then I picked a new series from the fantasy and fiction genre.
The Protector
The protector is a story of an ordinary man who is living an ordinary life. He is a son of a shopkeeper who keeps insisting his son help in his shop instead of wasting money on his flopped business ideas. But he is desperately seeking opportunities to fund the new business he is planning to establish. But his life takes overturn when he got to know that he will be the protector of Istanbul city. He is destined to save his city from an immortal army. I just watched the first episode of its first season which is incredibly interesting. It has four seasons. Hacken is the main manly man lead of the drama series. So I was telling, that he is seeking funds while doing that he came across one Talismani T-shirt which changed his life. That Talismani T-shirt determines he is not an ordinary man to do normal things he is destined to do something bigger. Bigger than the world.
---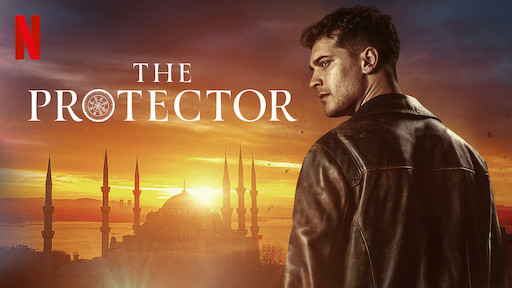 ---
Each season of this series consists of 10 episodes so it will take 5 days to complete one season. So if you are doing something you think is boring do it while watching your favourite series. Trust me it will add more fun and joy.
I usually don't start long seasons. But hey when I play Axie infinity crapoleo I need something to watch while doing Axie crappy quest :P XD. Basically, I should thanks to Axie game that it is so damn boring I can't play it without watching something interesting :P. Axie quest takes 2 hours so i watch 2 episodes of my favourite season and I am done :P
Ok, this series is only available on Netflix so I can't share it here. It is not available on Youtube otherwise would have shared it. If you are also a fan of fantasy then I would recommend this series. Just one episode and I want to watch the whole 4 seasons just now :P XD but no I won't :P
Posted via neoxian.city | The City of Neoxian
---
---