Vulguine Vs Cocatrice
---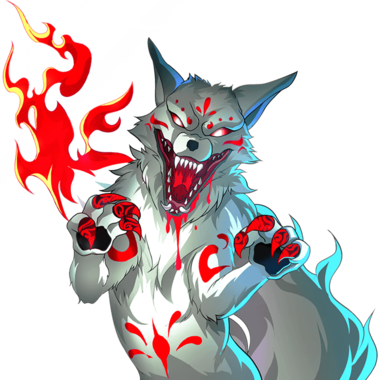 ---
Heya Splinterfella's,
Is Vulguine an alternate to Cocatrice? Well, that was the question that made me compare both. To be fair I instantly fell in love with Vulguine when I experienced its enrage ability. Let's have a look at its stats then we will discuss it in detail.
---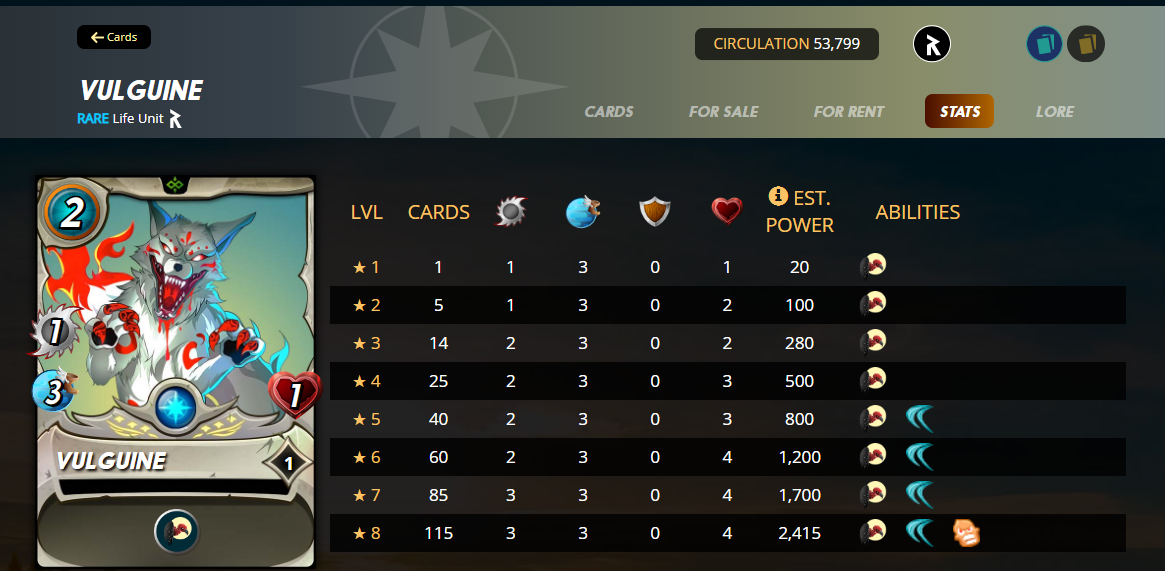 Vulguine is a fox basically but they are cursed by vampires. This is why I was surprised how come foxes can be so fierce. It's a rare 2 mana monster. It belongs to Life splinter and I have used it in plenty of battles. I was satisfied enough to write a post about it so those splinterlands players who have yet to know about its specification could figure out how amazing this monster is.
Abilities
It has three abilities. Scavenger, Dodge, Enrage. Now just imagine 2 mana melee monsters with these abilities. Clearly, this card is so opped to not have in your collection. Why am I comparing it with Cocatrice? Well, it is because I am going to use it in place of Cocatrice. Because I find it stronger than Coctrice. Why do we use Cocatrice in the first place? Because it has high speed and dodges ability along with flying?. Well to be fair Dodge is the main ability we use this card. Vulguine has better abilities. It has scavenger and enrages, along with dodge. But here speed will create the major difference because Coctrice is way more faster than Vulguine.
Cocatrice
---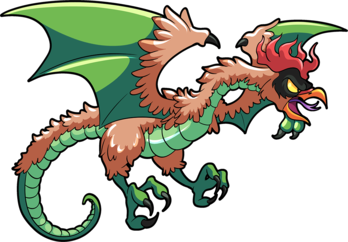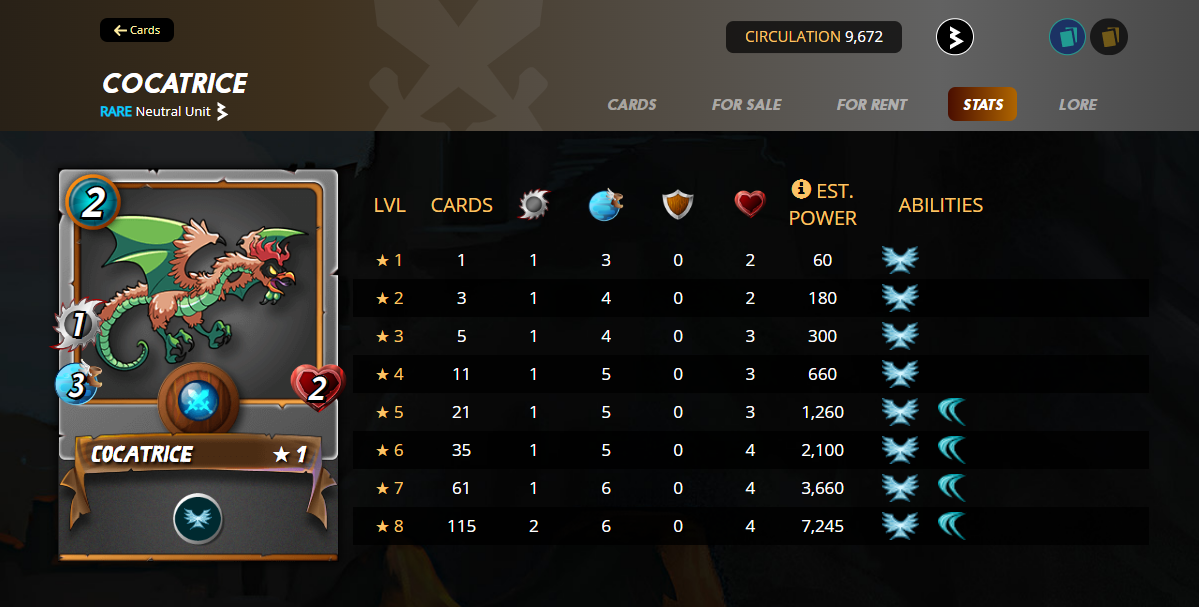 Cocatrice is a beta edition neutral monster. So you can only buy it from the market now and I assume it would be pretty expensive to purchase. Vulguine can easily replace Cocatrice but the only issue is Vulguine bounded to life splinter only. On the other hand, Cocatrice is a neutral you can use it with any splinter.
Being splinterlands players we all know that each and every card in the game has its own worth and abilities. You can't really compare them but I did it because Coctrice is a Beta version and you cant' get it from any packs or rewards except if you are purchasing so much expensive Beta packs or from the market. Vulguine is a newly introduced reward card and pretty cheap atm. Well, cockatrice used to be that cheap too but not anymore. So before Vulguine could get to that position I maxed mine instantly. This card is worth having in the collection you can have my words on it :P XD
See ya Happy splinterlanding and all the best for the season.

If you want to play splinterlands then SignUp Here
Posted using Neoxian City
---
---