Exploring Hue in Vietnam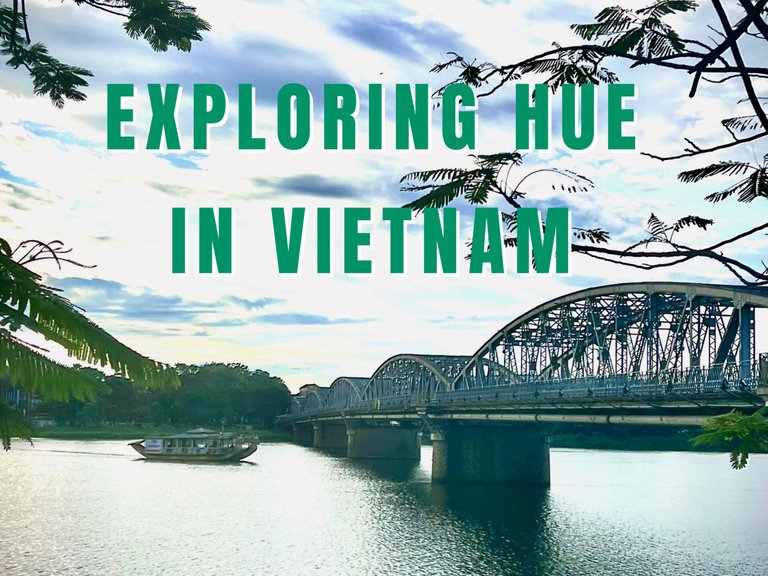 Hello everyone, how was your day? I hope you already had a great day. Today I would like to tell you about my trip to Hue city - a city where I used to live through my university years. Hue has become a part of my beautiful memory, Hue has let me meet some great friends. The friends with that I could share every life things until now. When I was writing this article, I realized that the majority of my best friends are people I met at Hue. Wasn't that amazing?
This trip is yet another experience in Hue for me. Because this time I came here as a visitor instead of a resident who lives here.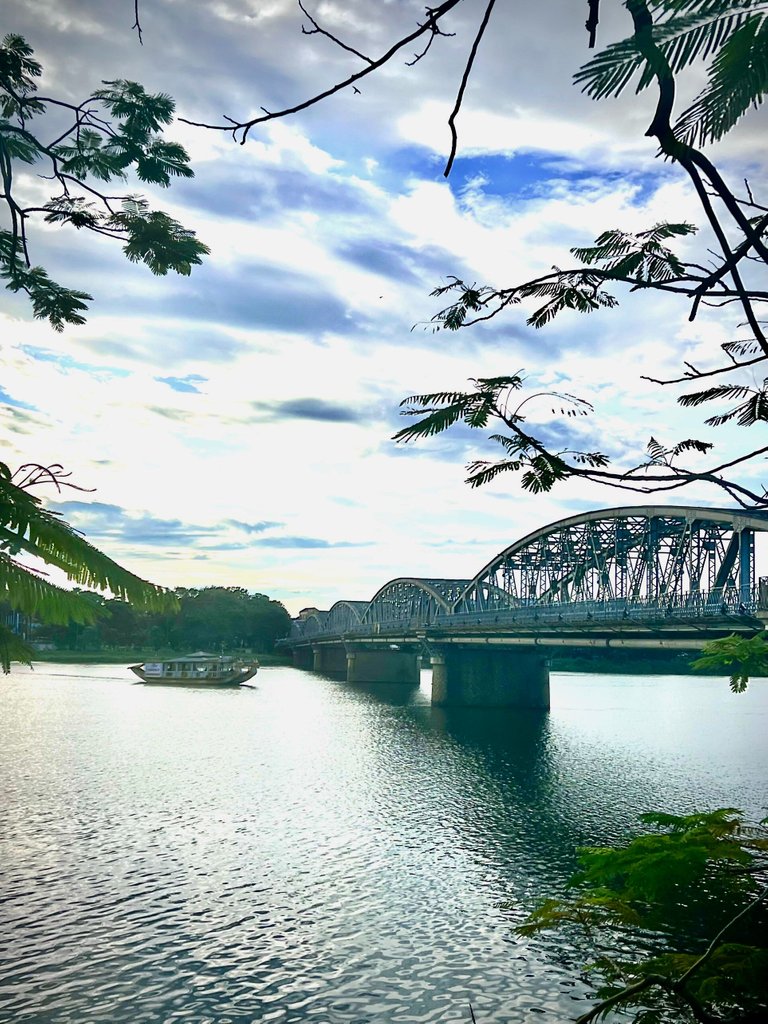 Hue is located in the country's center, on the North-South axis of the road, rail, sea, and air routes.
When talking about Hue nobody don't know Hue is an ancient city with a long history. Hue is famous for its ancient architecture such as mausoleums, pagodas, palaces... Hue attracted me by the beauty of ancient architecture, rich in history, it has a quiet, gentle, and peaceful beauty. Hue isn't a bustling city. I love that city because of the peaceful, quiet, noiseless beauty that goes deep into people's hearts of it. I used to live here for 5 years but I am never bored of this city if there's something to complain about that is surely the climate. In comparison to other parts of the country, the climate here is a little harsh. But nature favors Hue with many beautiful scenes of the sea, rivers, mountains, and passes.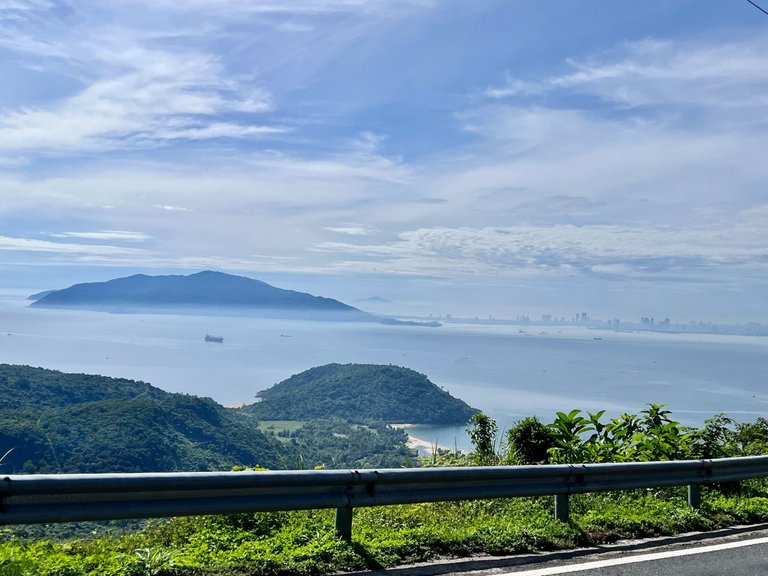 We started from Da Nang along the National Highway 1A route. During the road from Da Nang to Hue, we passed over the beautiful Hai Van Pass (also known as May Pass because it is cloud-covered all year) is a 20-kilometer-long pass on the Bach Ma mountain range, an average height of 500m above sea level, and that serves as the border between Thua Thien Hue province and Da Nang city.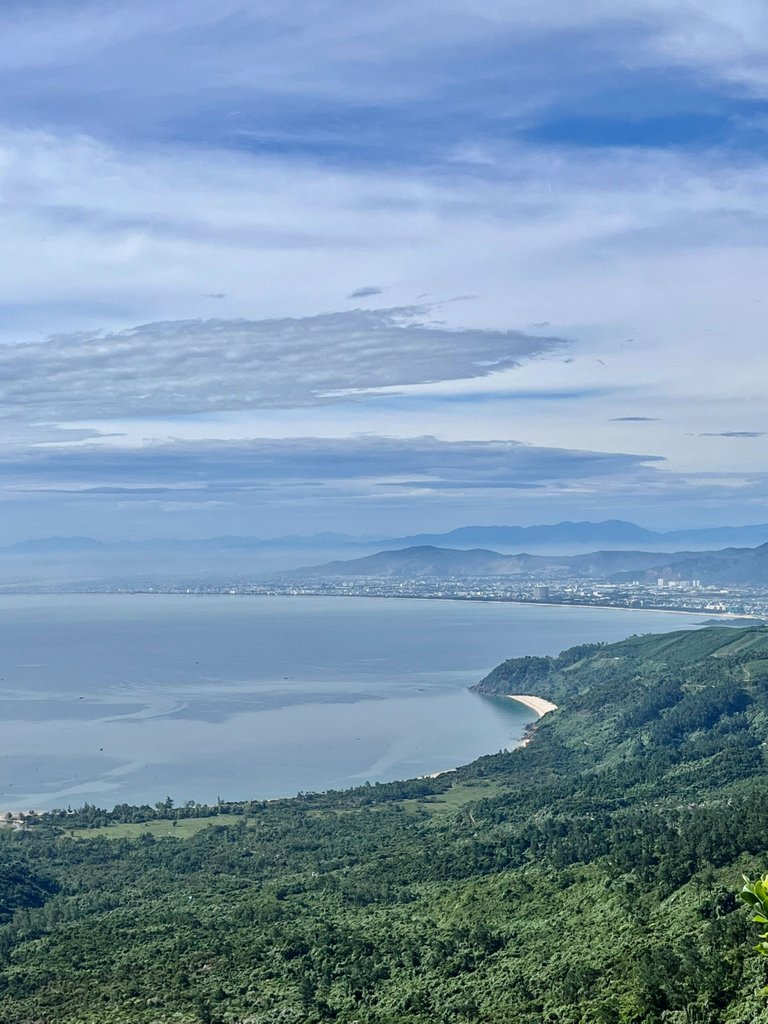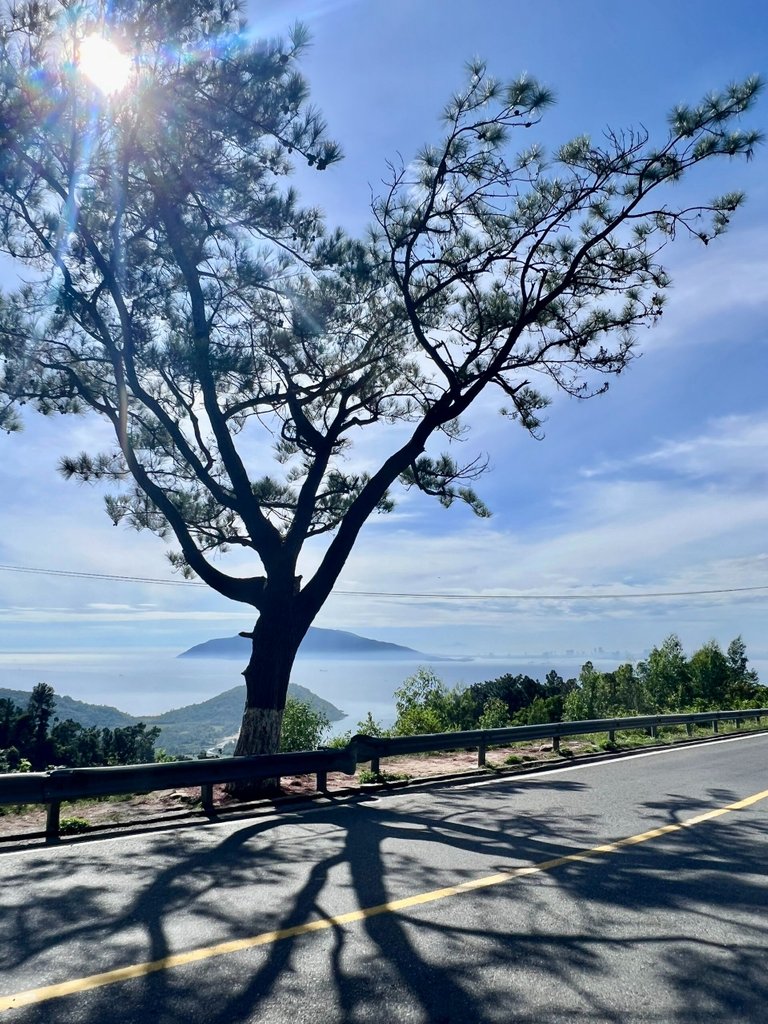 The Hai Van Pass is regarded as one of the world's most beautiful roads, with the majestic beauty that nature gives to Hai Van Pass will make anyone over this Pass have to dishearten by Its beauty.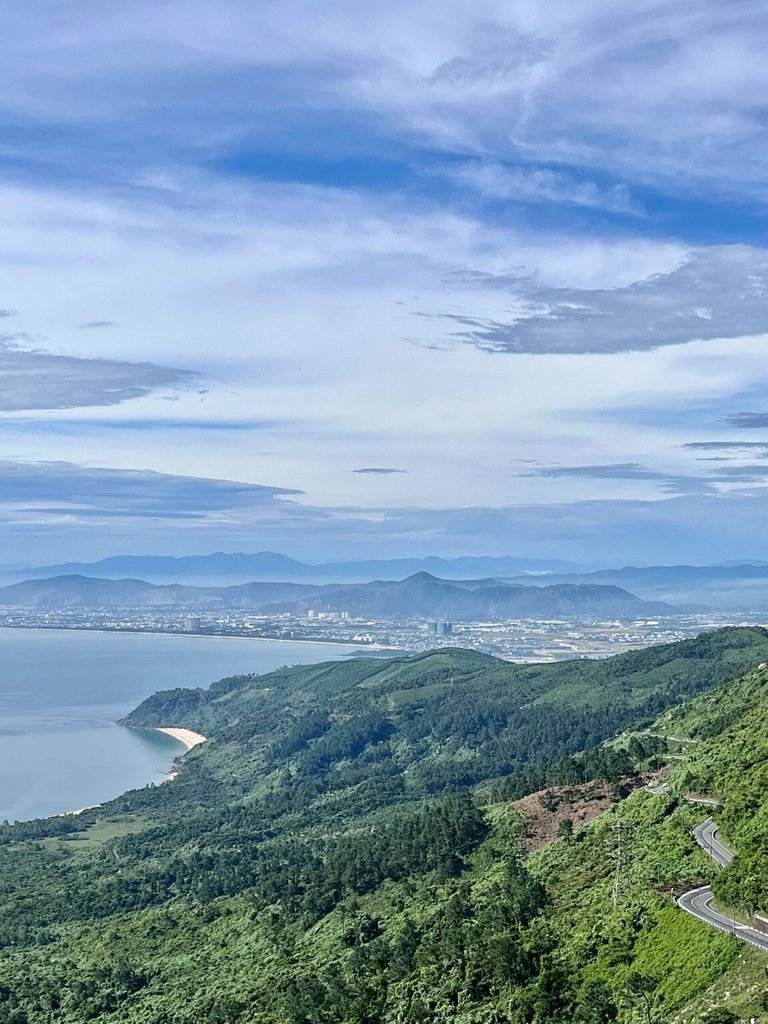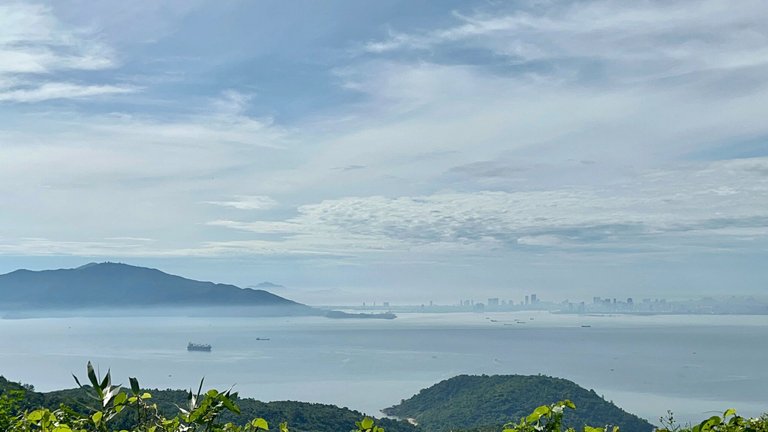 View from above you will see the winding roads, curving like a softly flowing stream, beside is the blue sea creating a grandiose picture of nature. Looking down from above, you can see the entire Da Nang city hidden in the mist, which is really beautiful.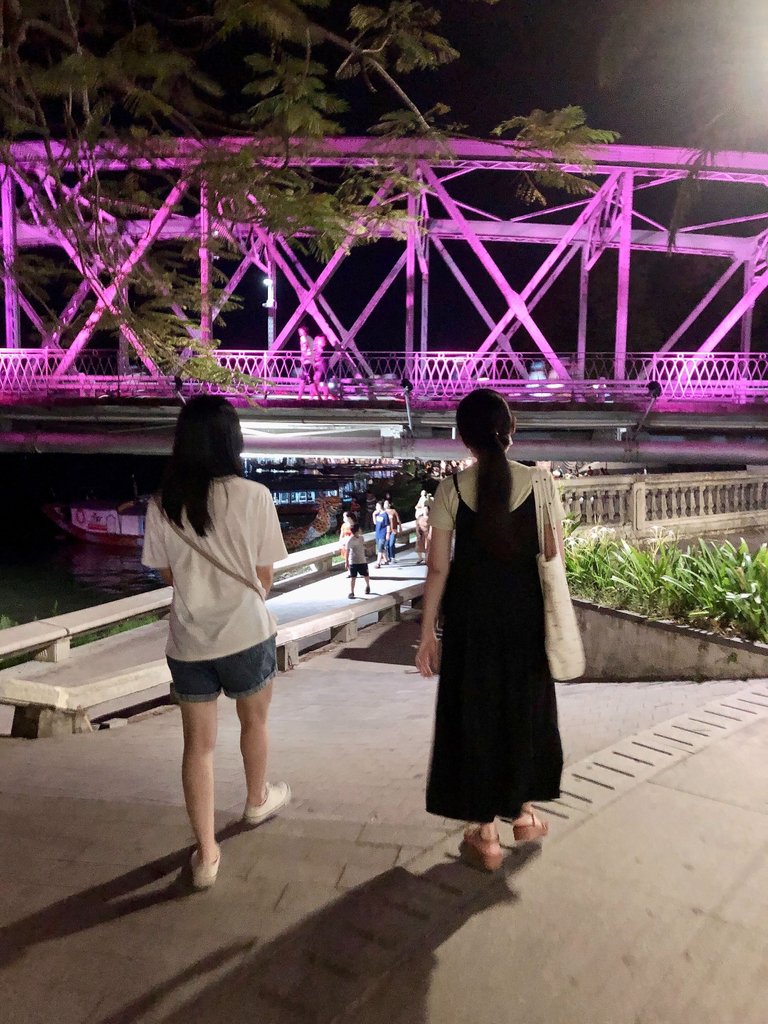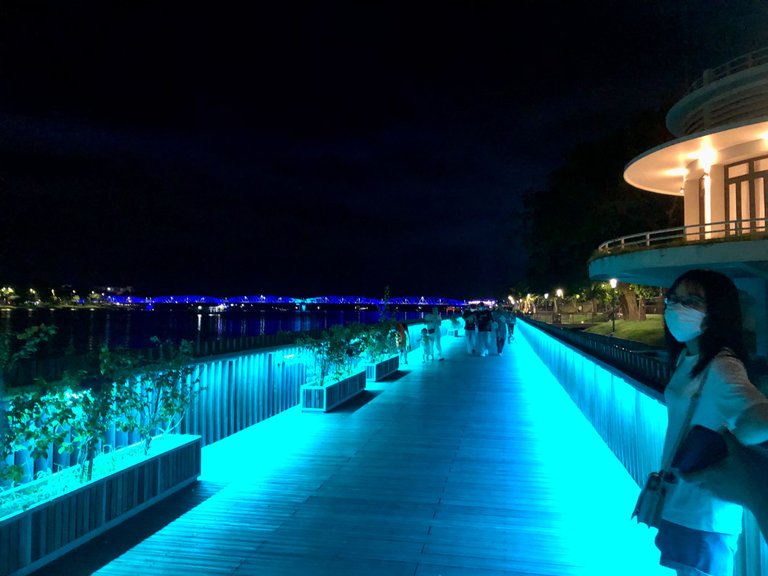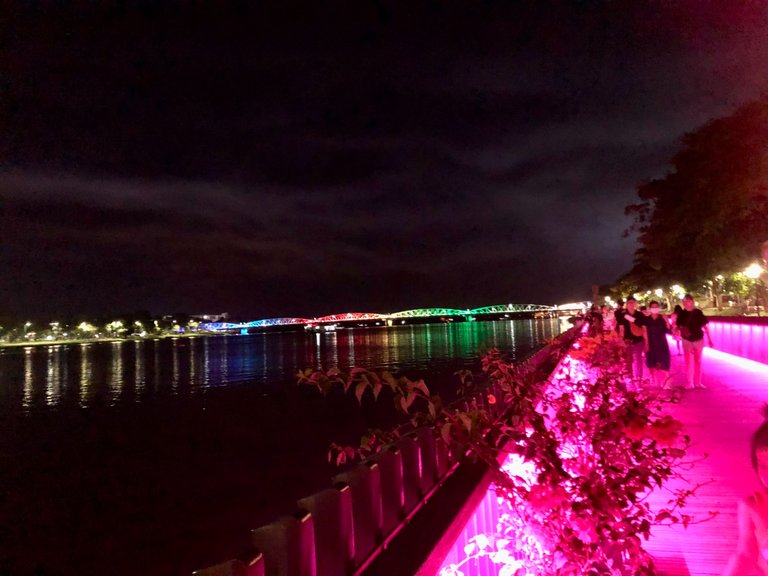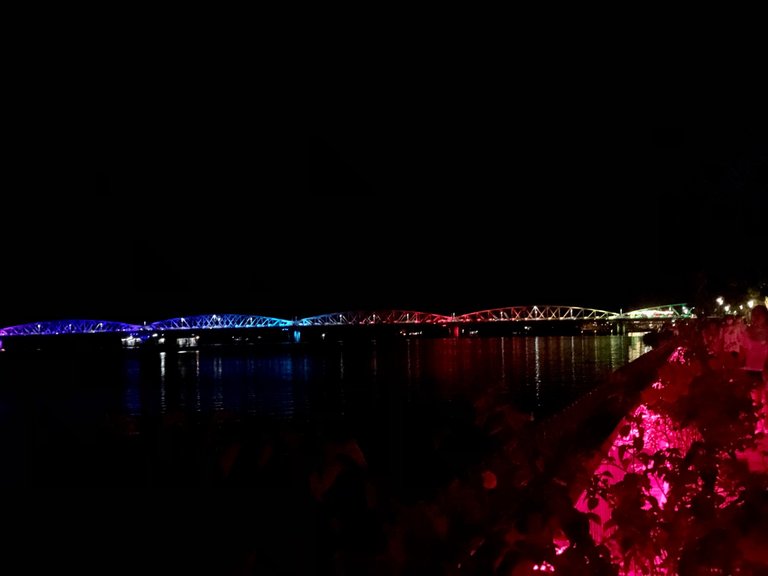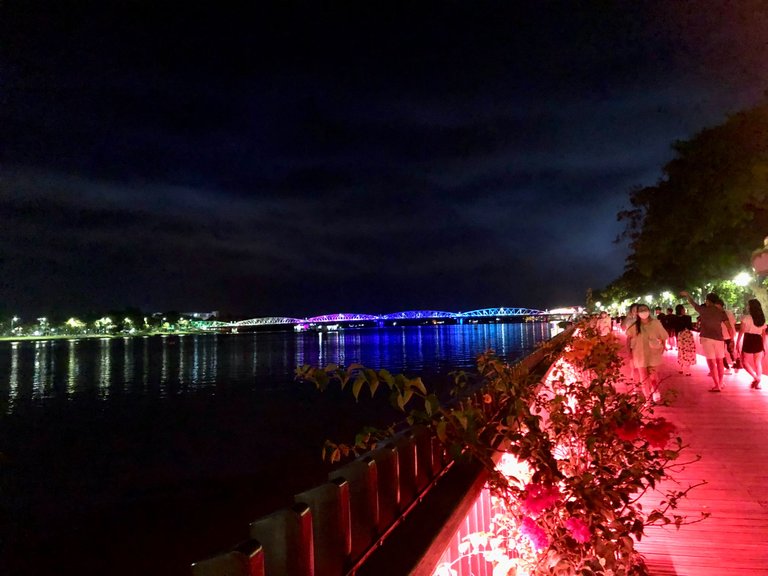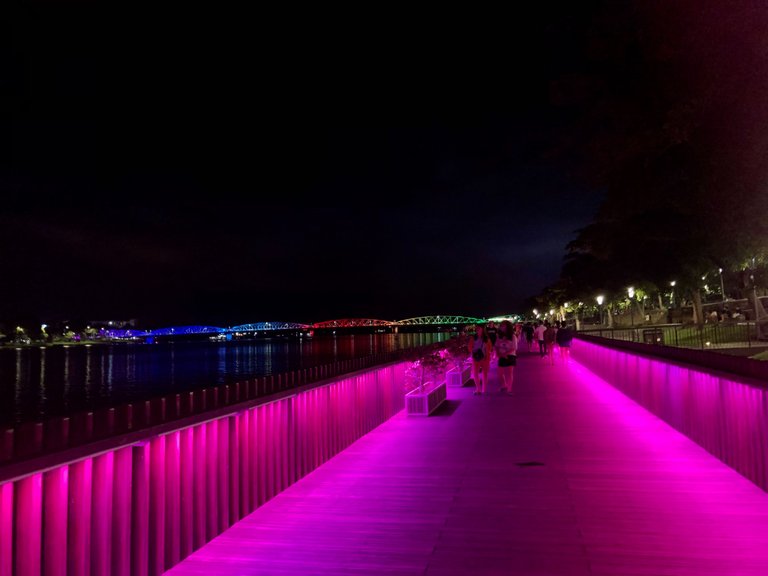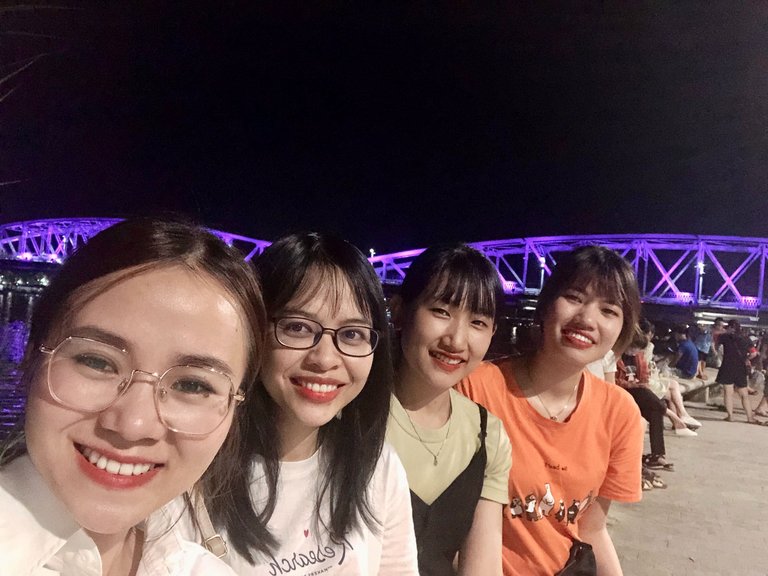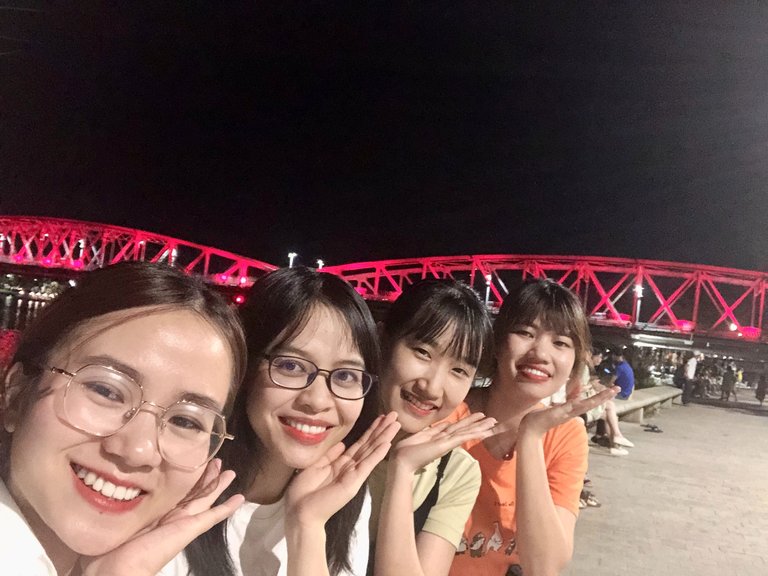 We arrived in Hue city at 5 pm and went to a homestay that we'd booked before to rest. Later we took a tour around Hue at night and enjoy some food. Beyond the poetic beauty of Hue, It is also well-known food culture. It will not be an exaggeration to say that Hue is the center of Vietnamese cuisine. Hue has a diverse culinary culture. The dishes are usually elaborately prepared. If you visited Hue and didn't try the food you're missing out on a major experience.
We drove around Hue city's streets to watch Hue's scene at night. Compared to Hue 5 years ago when I leave It has changed a lot. But its poetic beauty is still there.
After that, we decided to walk around Nguyen Dinh Chieu walking street. The walking street is changed a lot. it was added a wooden bridge to serve the people's walking demand. It's called Gỗ Lim Bridge.
The bridge was started at the end of December 2017 and completed in November 2018, however, it was officially operational in 2019.
With a length of almost 400m and a width of 4m, linking along the walking street on the Huong River, Starting from Nguyen Dinh Chieu walking street to Ly Tu Trong park. and Located between two famous bridges of Hue are Truong Tien (or Trang Tien) bridge and Phu Xuan bridge. At night, color lights illuminate the bridge combined with the Truong Tien bridge's color lights creating a magical scene.
This is the place where people often arrive to relieve the sweltering heat of summer nights. Because It is located on the Huong river (the river flows through Hue city and divide the city into two part called the north bank and south bank) therefore on the hot summer nights it will also be very cool here.
As I mentioned Hue is not as crowded and hectic as other cities and is the early sleep city. Come here you will notice that all activities will decrease after 10 p.m. We also returned to our homestay room to rest before exploring some of Hue's famous sites the following day.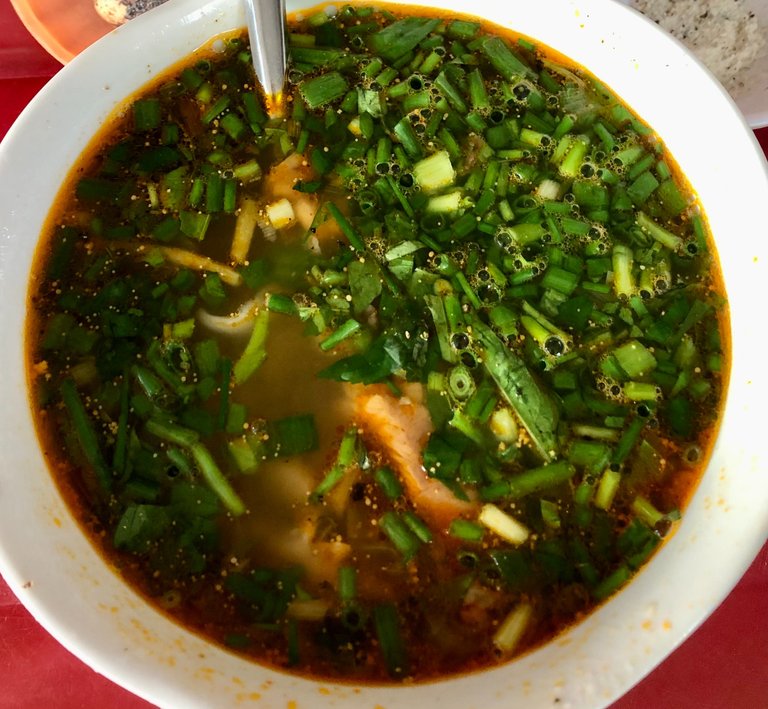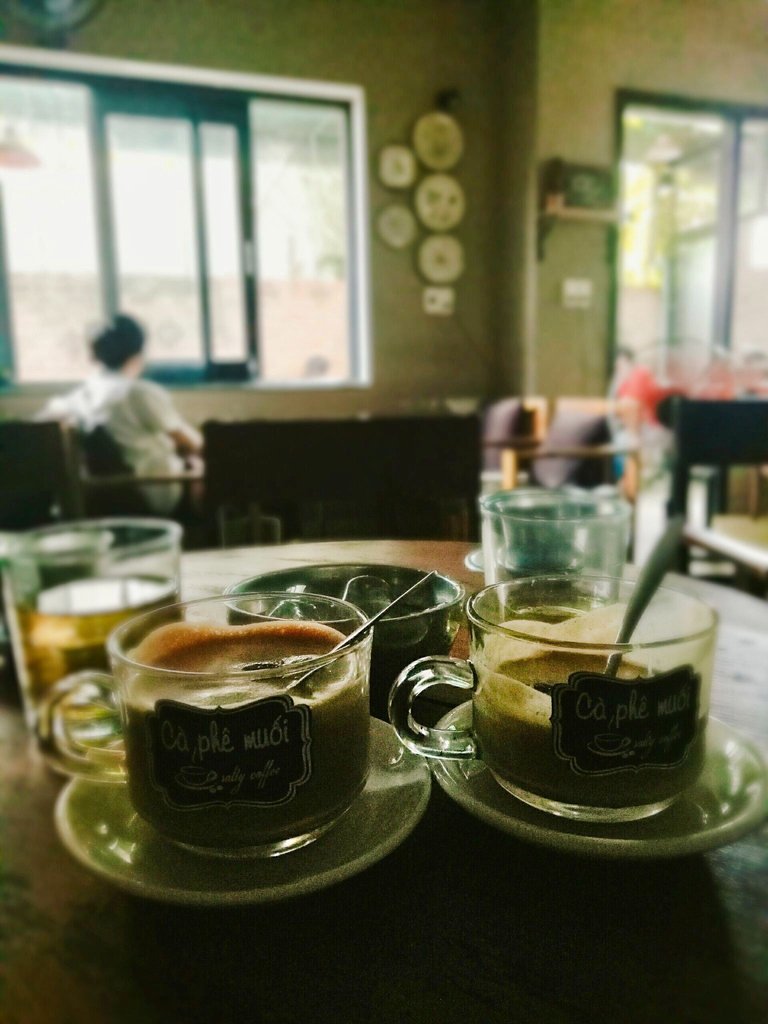 On the next day, we started the day with a bowl of Banh Canh Ca Loc and a cup of salt coffee. Salt coffee is my favorite coffee, I love the taste of it, it combines the fatty flavor of whipping cream with the sweetness of condensed milk, the bitter flavor of coffee, and the flavor of salt, all together as if they were made for each other. If you have a chance to visit Hue, let's try it, It will never let you down.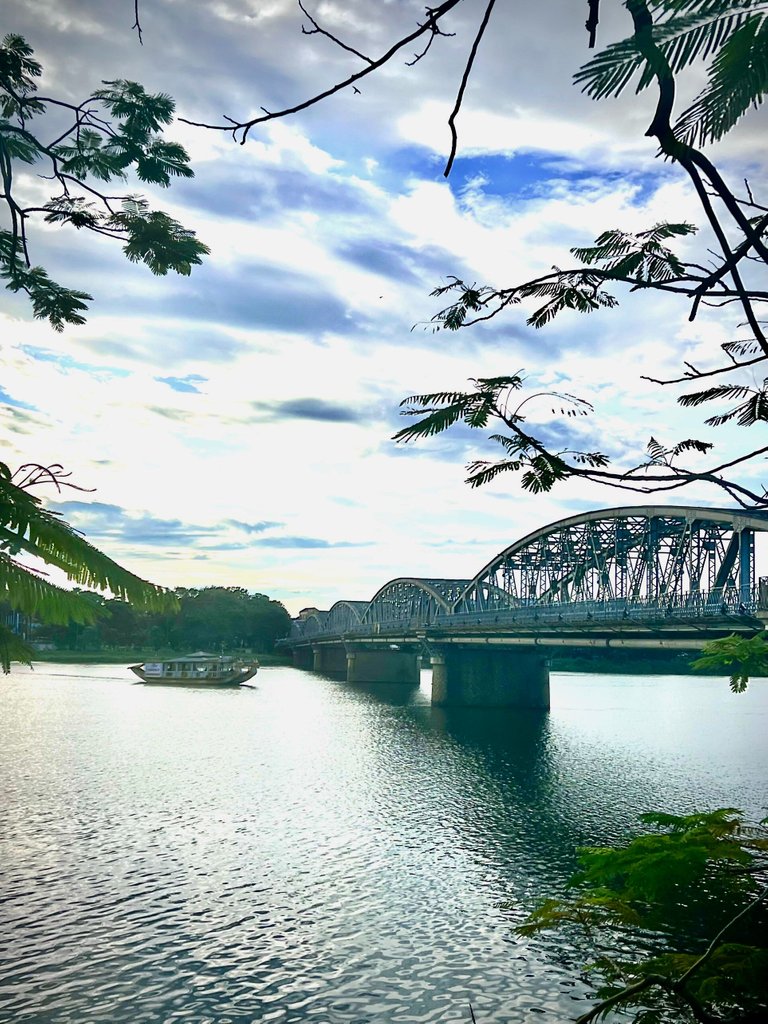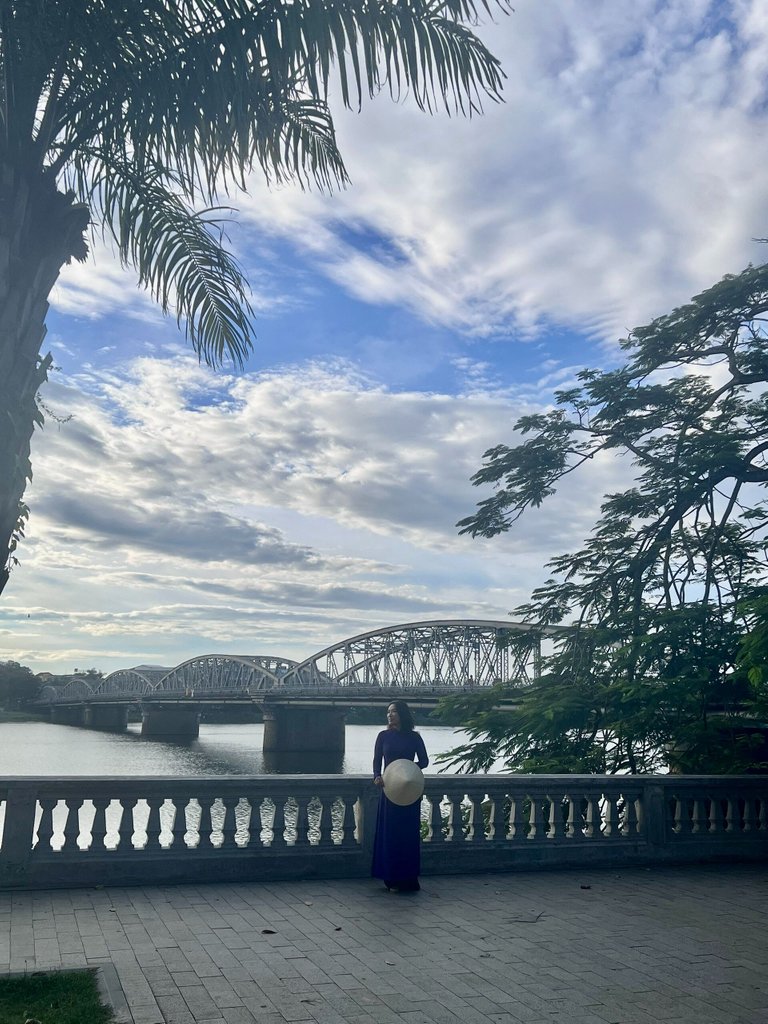 Hue city has famous three bridges across the Huong river that are Truong Tien, Phu Xuan, and Da Vien bridges. There, Truong Tien Bridge is the oldest bridge and symbolizes Hue city. Truong Tien bridge was started in 1899 and completed in 1900. It has a length of 402,6 m. (source). Until now the bridge has existed for more than a century. We came across some people dressed in Ao Dai with a Palm-leaf conical hat standing beside Truong Tien bridge to take photos.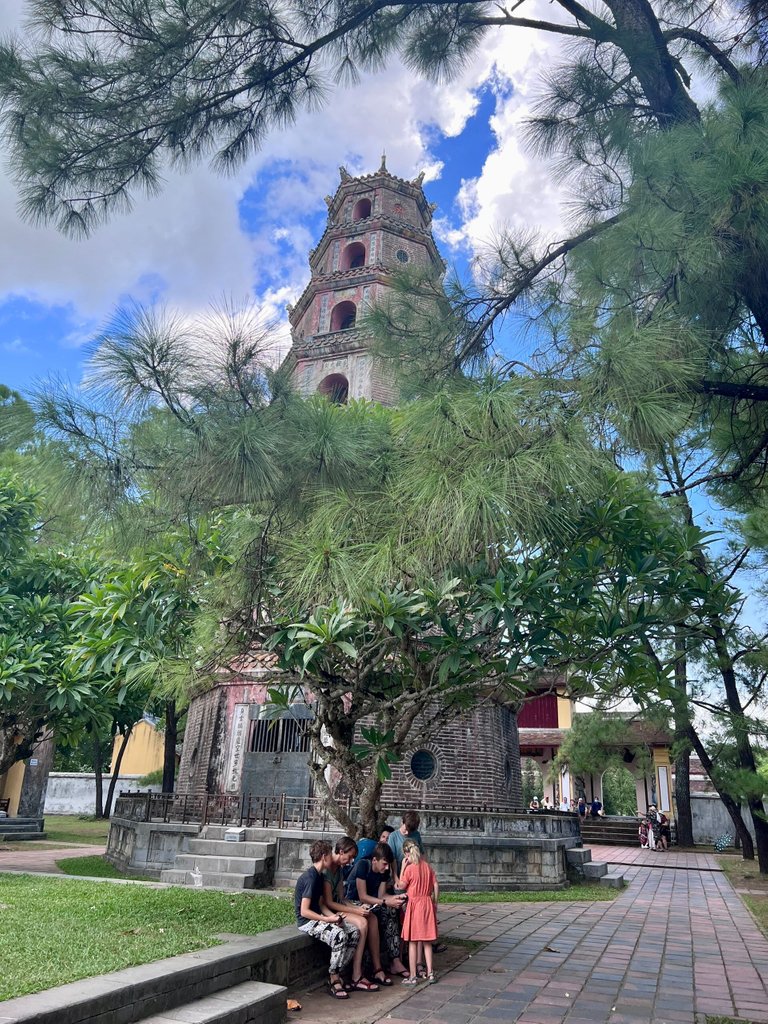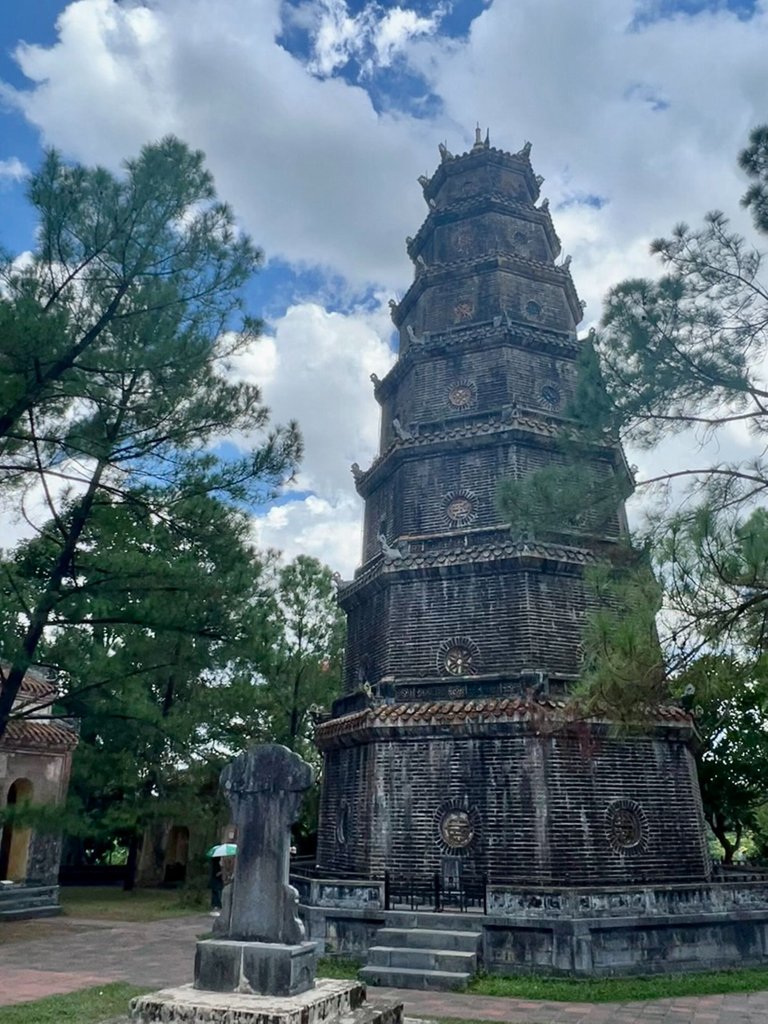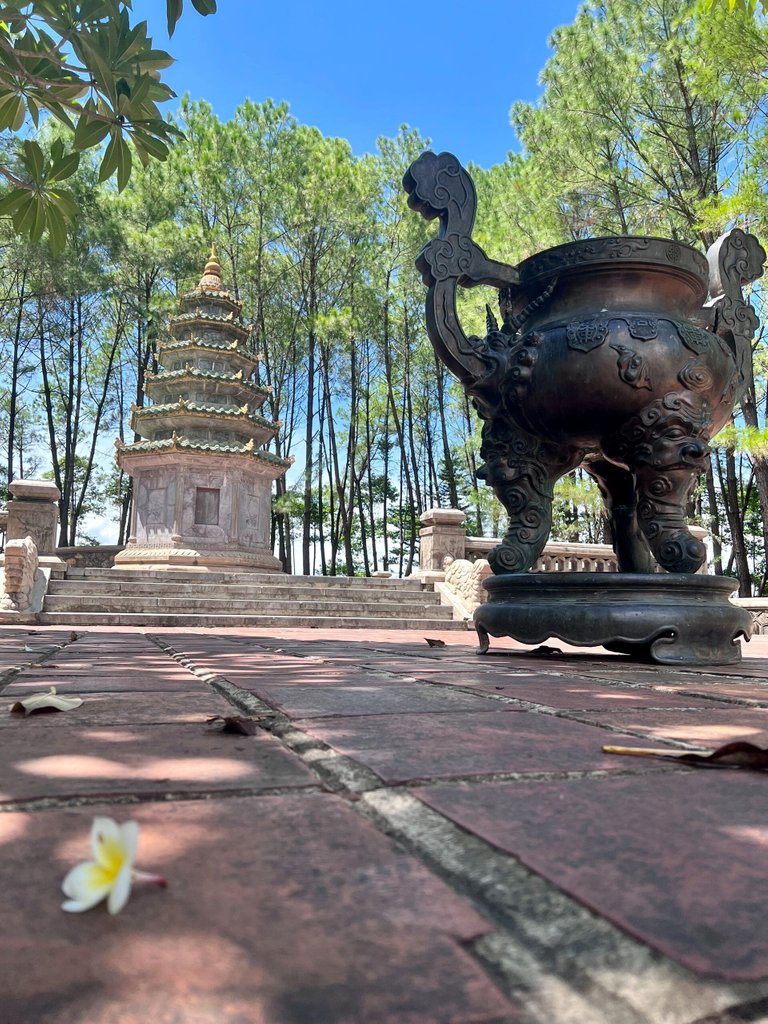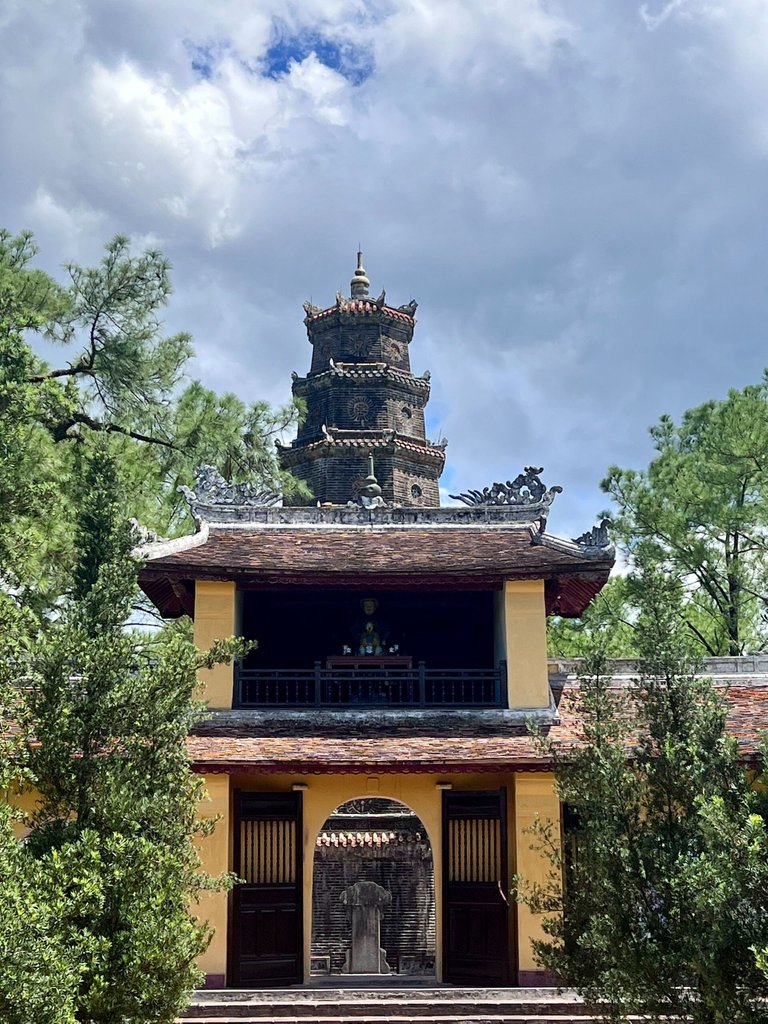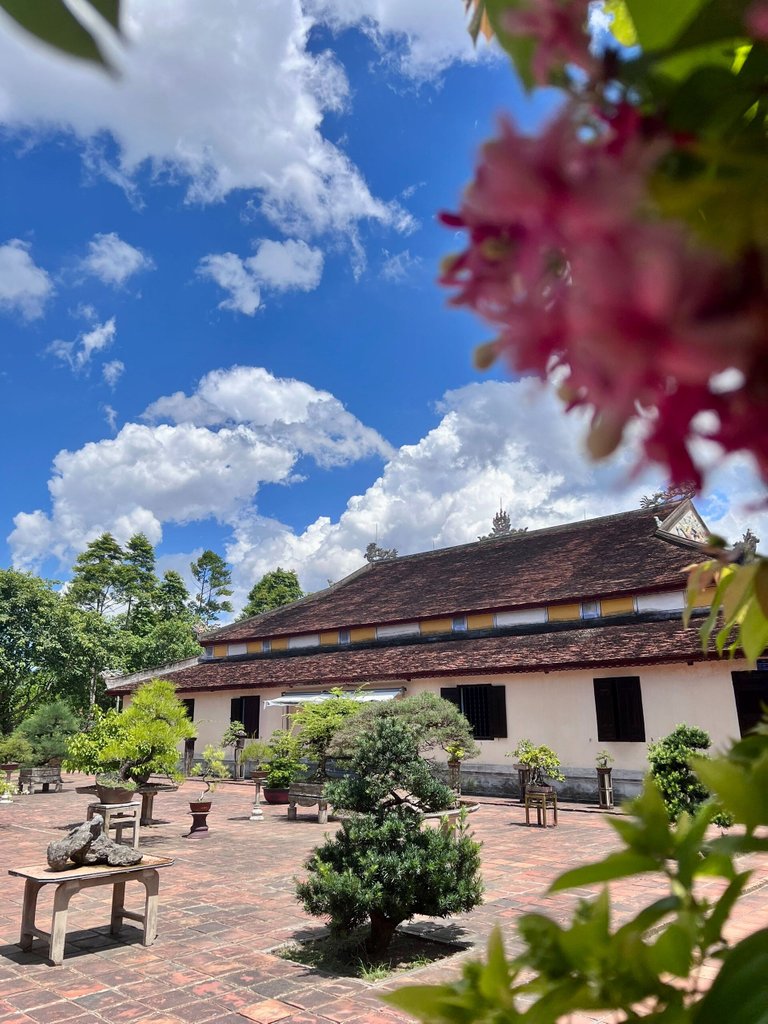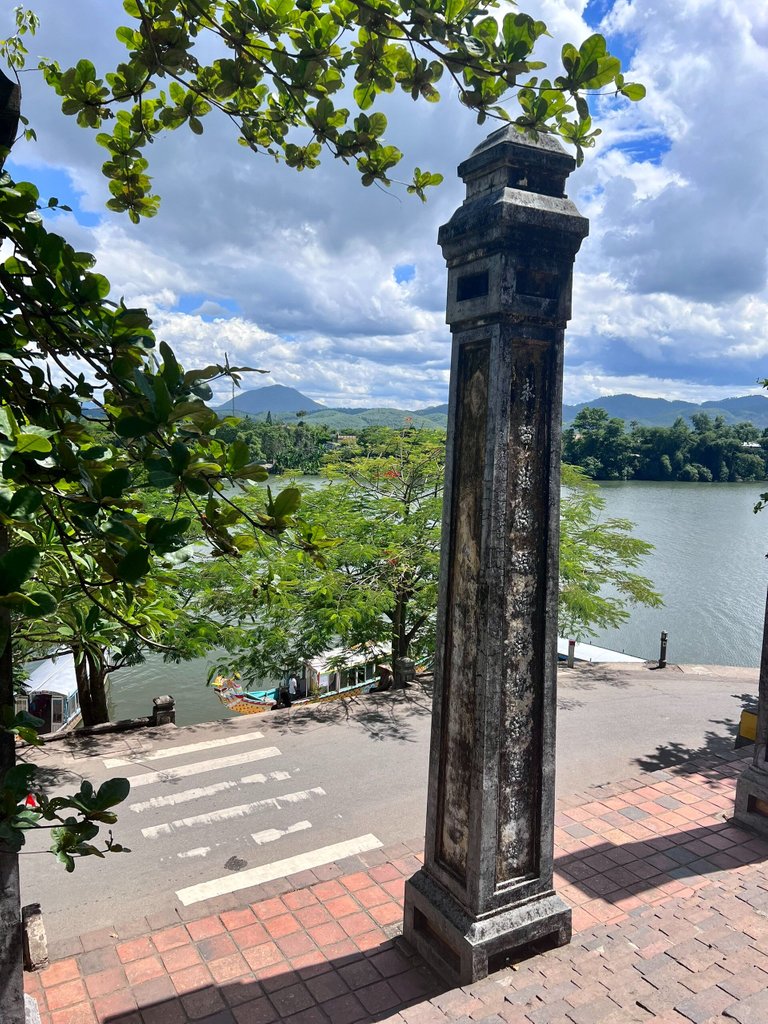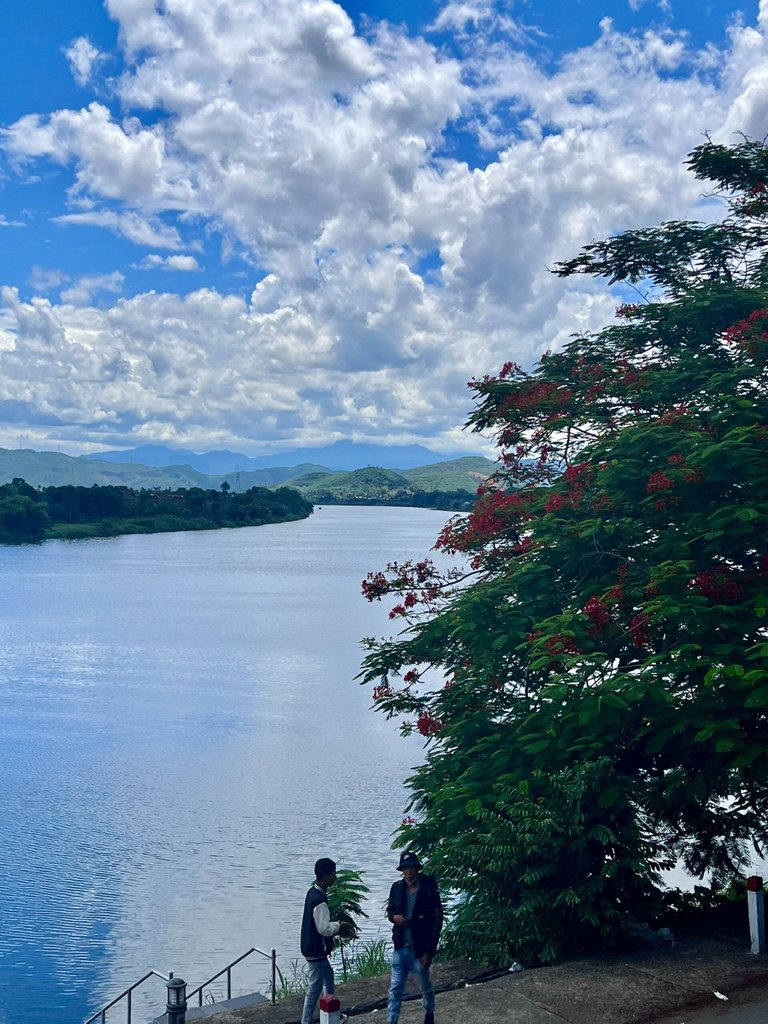 Following that, we went to Thien Mu (or Linh Mu) pagoda, a well-known Hue pagoda. This pagoda is hundreds of years old with fabulous ancient architecture and was built on top of Ha Khe hill, 5 kilometers from Hue city, on the romantic Huong River. The majority of visitors to Hue will go here to admire the ancient architecture, If you go here, all you need is a Palm-leaf conical hat, and you'll have a ton of poetic photos.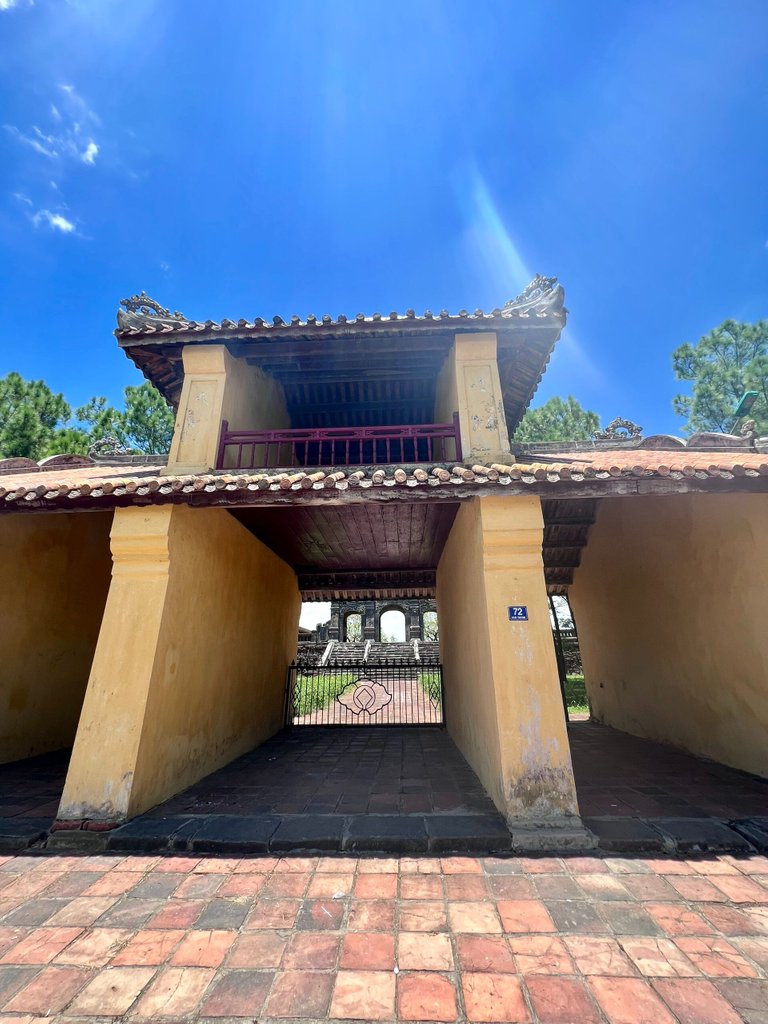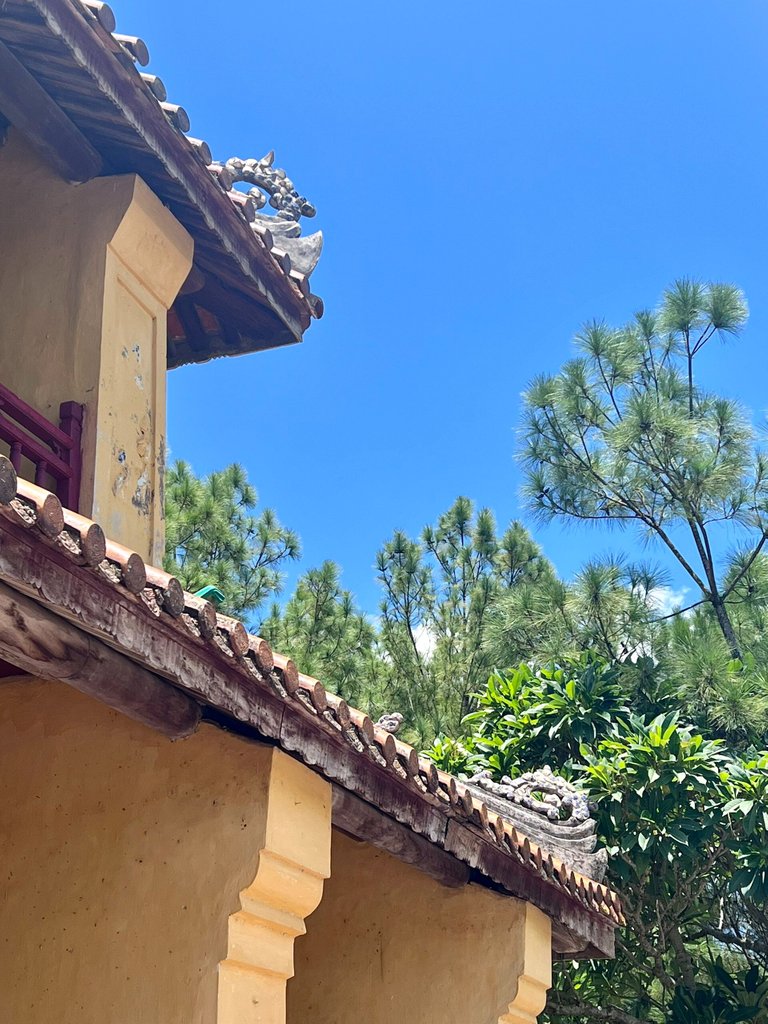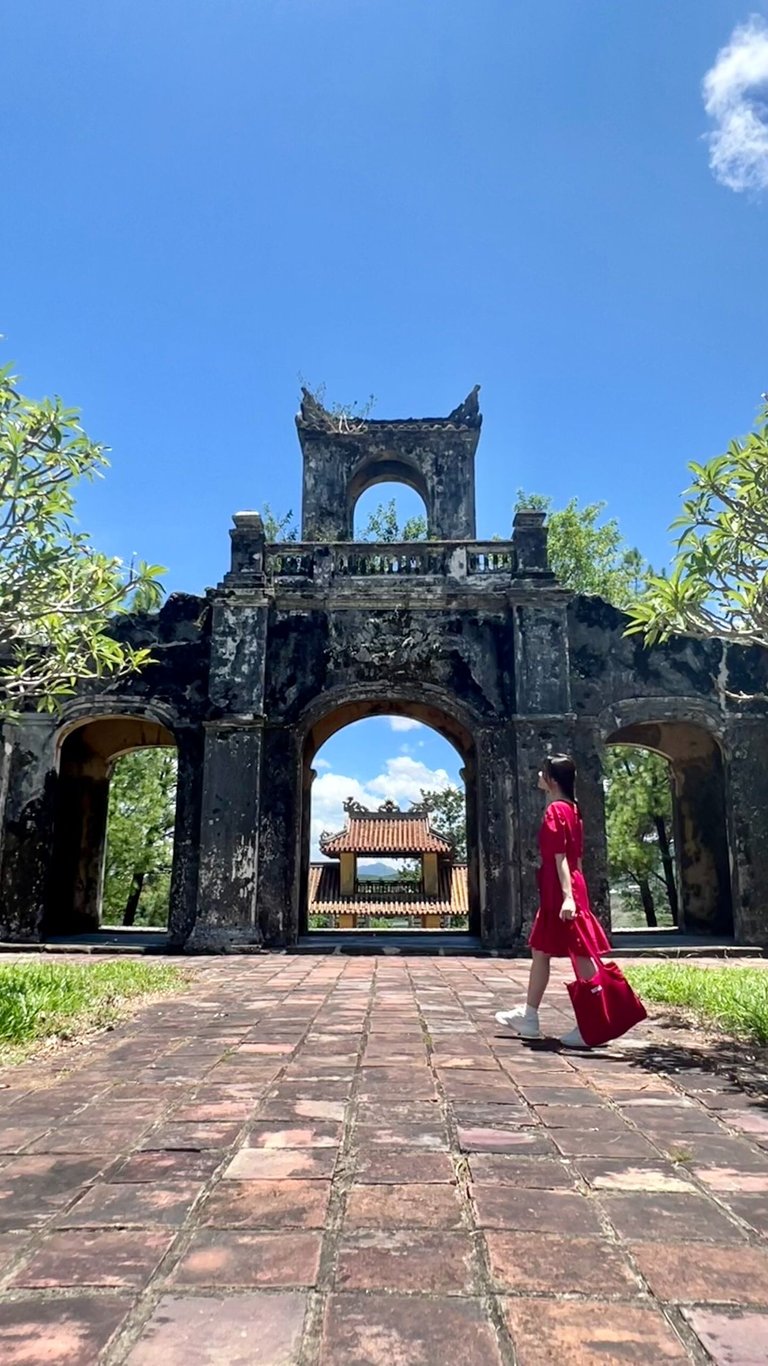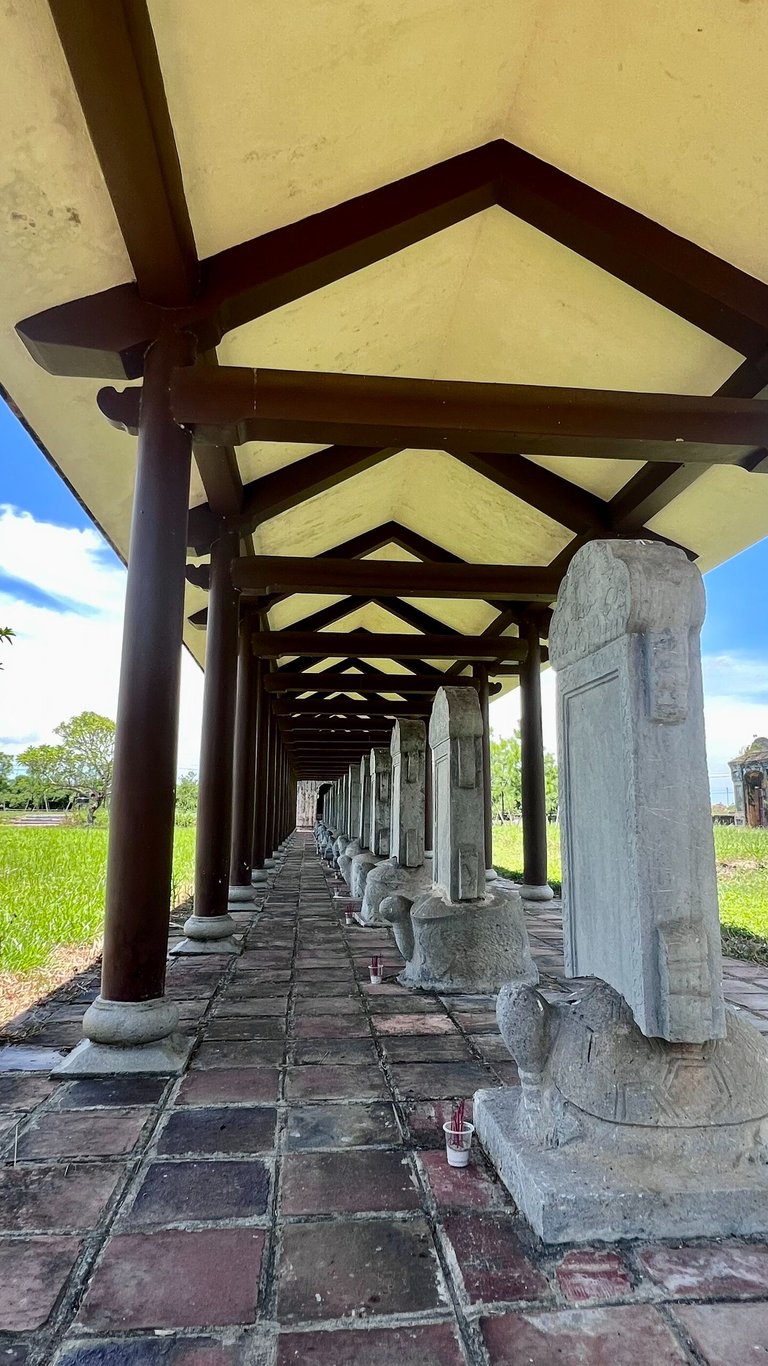 After walking around the Thien Mu pagoda, we went to the Temple of Literature - Hue, which is about 1 km away from the Thien Mu pagoda. This is Hue's first university. Before a big exam, students usually come here to pray for good luck. The Temple of Literature is over 200 years old. The Temple of Literature has faded over the years due to the ups and downs of history, but it still retains its inherent meaning and cultural features.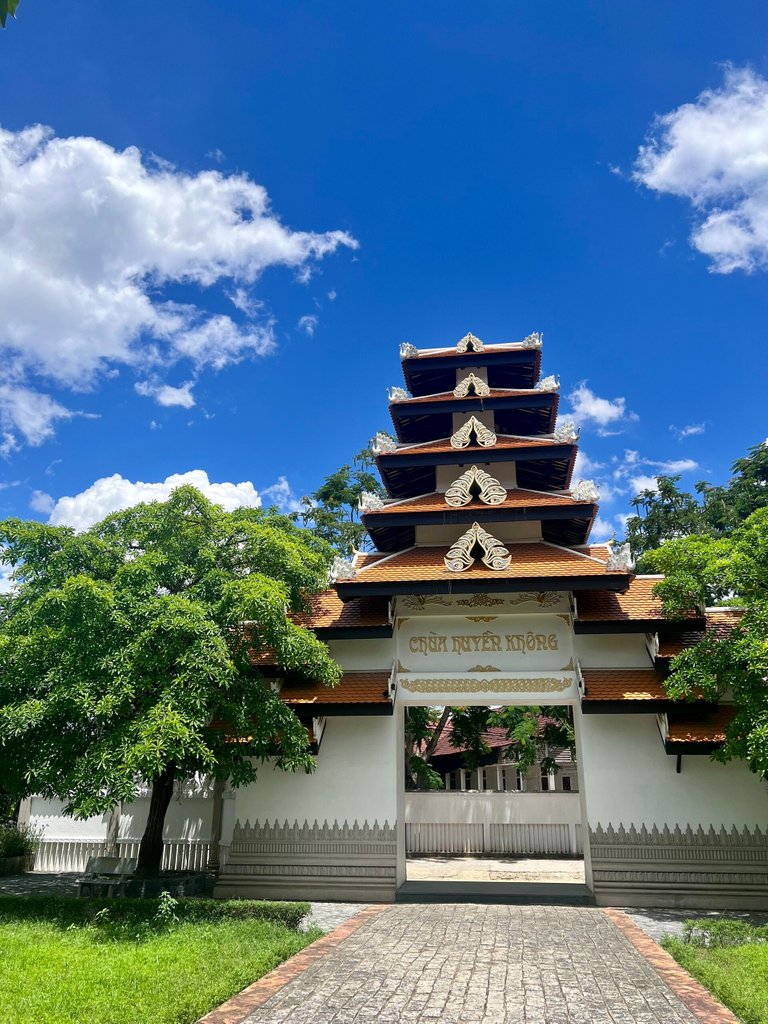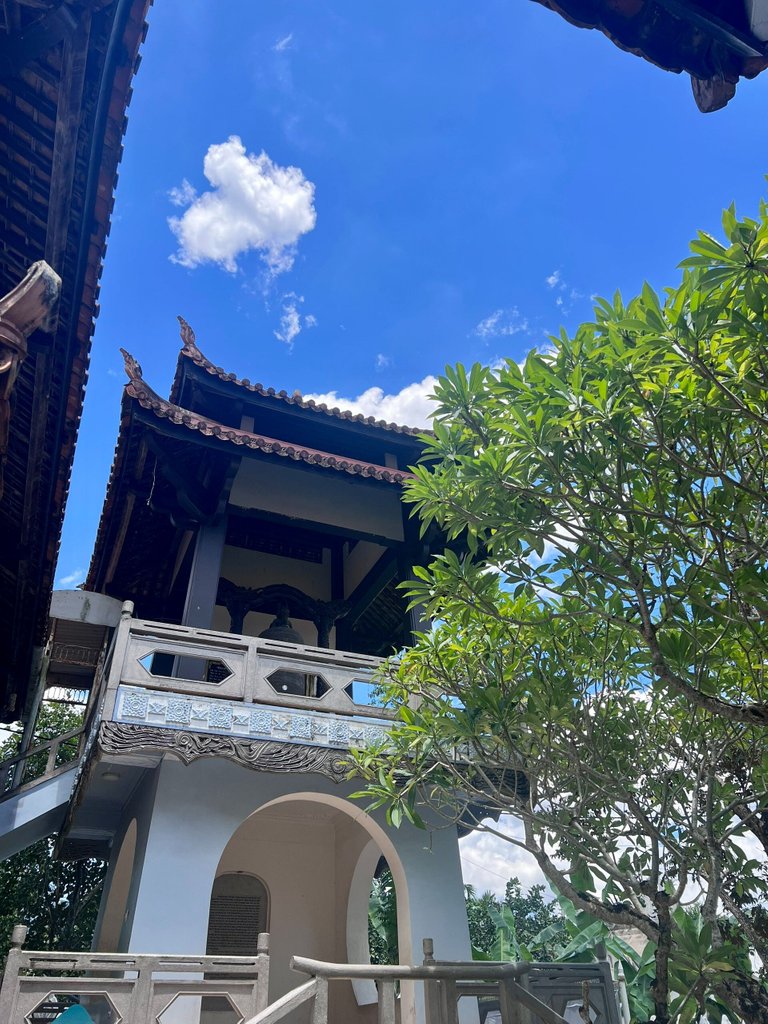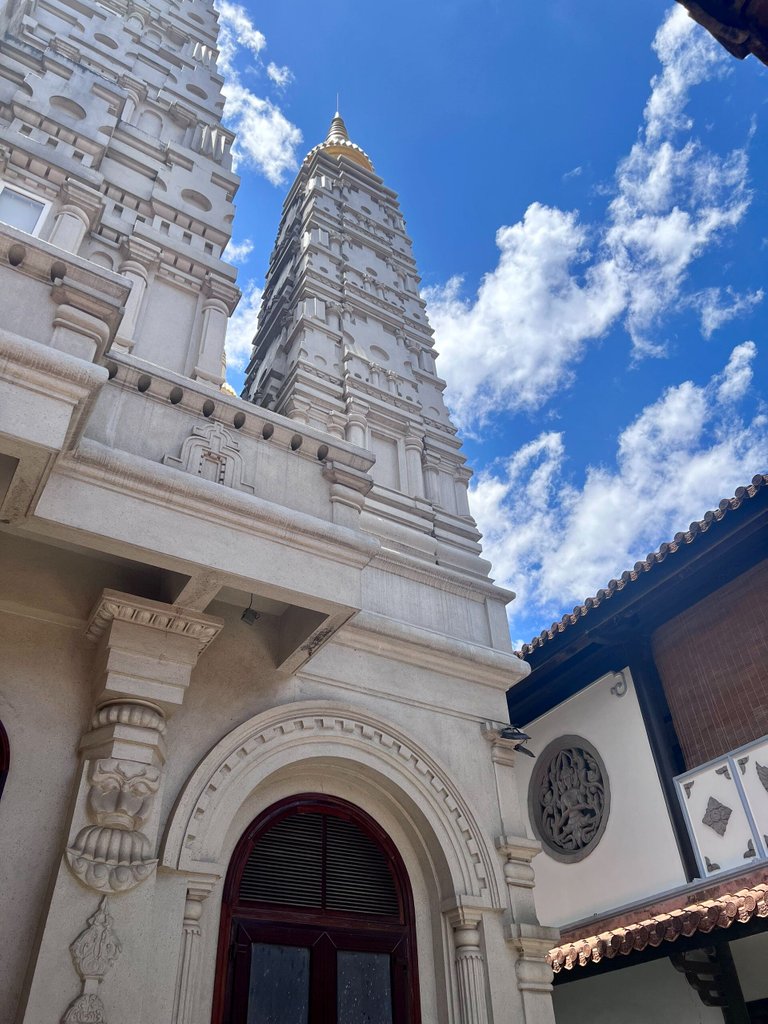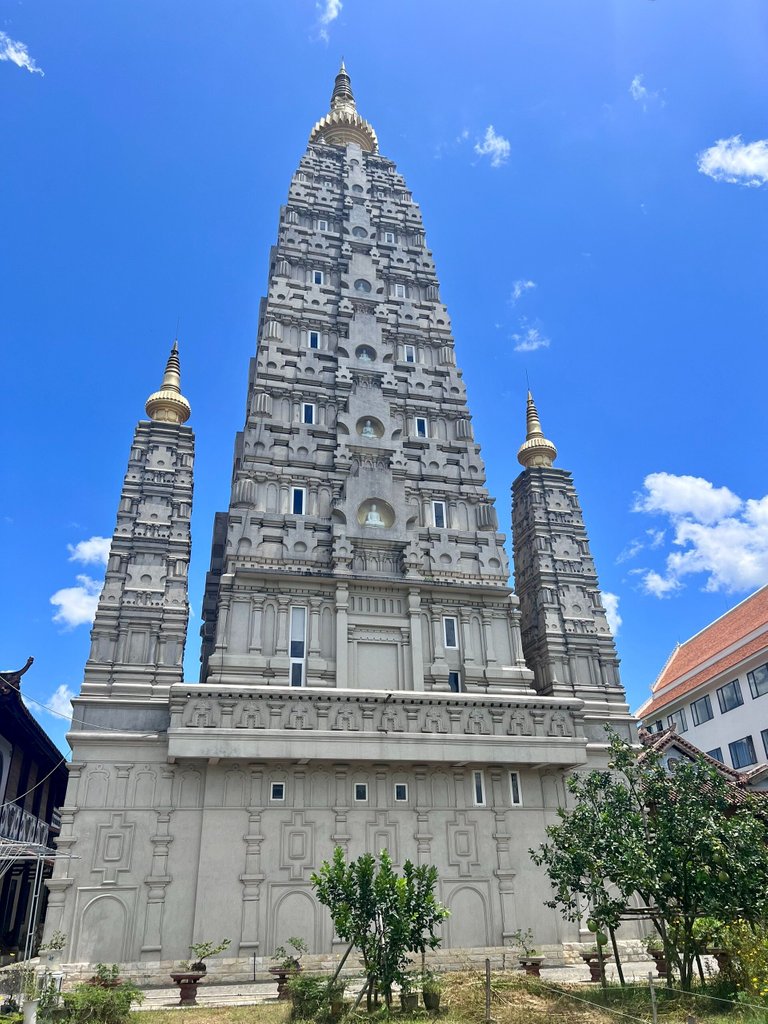 The next stop is Huyen Khong 1 pagoda, which has a larger space and many trees surrounding it. The Huyen Khong Pagoda's architecture is different from the Thien Mu pagoda, when I asked about the architecture of the pagoda, my friend informed me that the Huyen Khong pagoda is a combination of Vietnamese, Indian, and Japanese Buddhism architecture. The ancient space of Huyen Khong Pagoda draws us in. The large space with gorgeous architecture made us can't resist its attractiveness. When we enter, we feel full of peaceful, relieved, and relaxed. We walked around the pagoda quietly, admiring its architecture and enjoying the peace.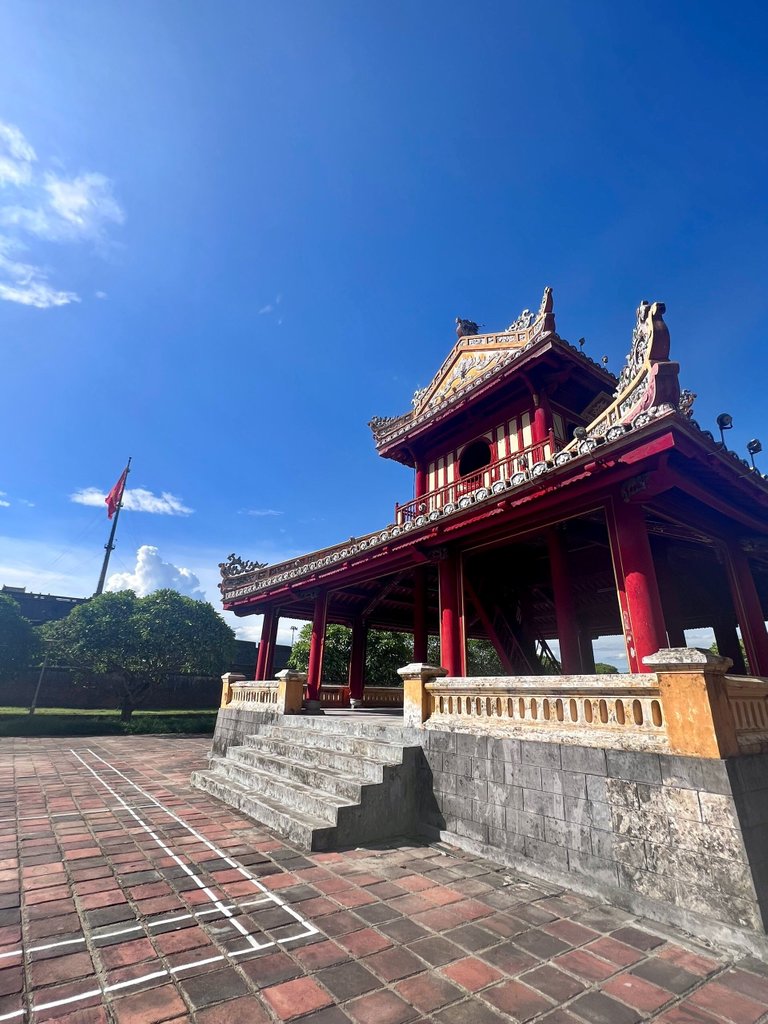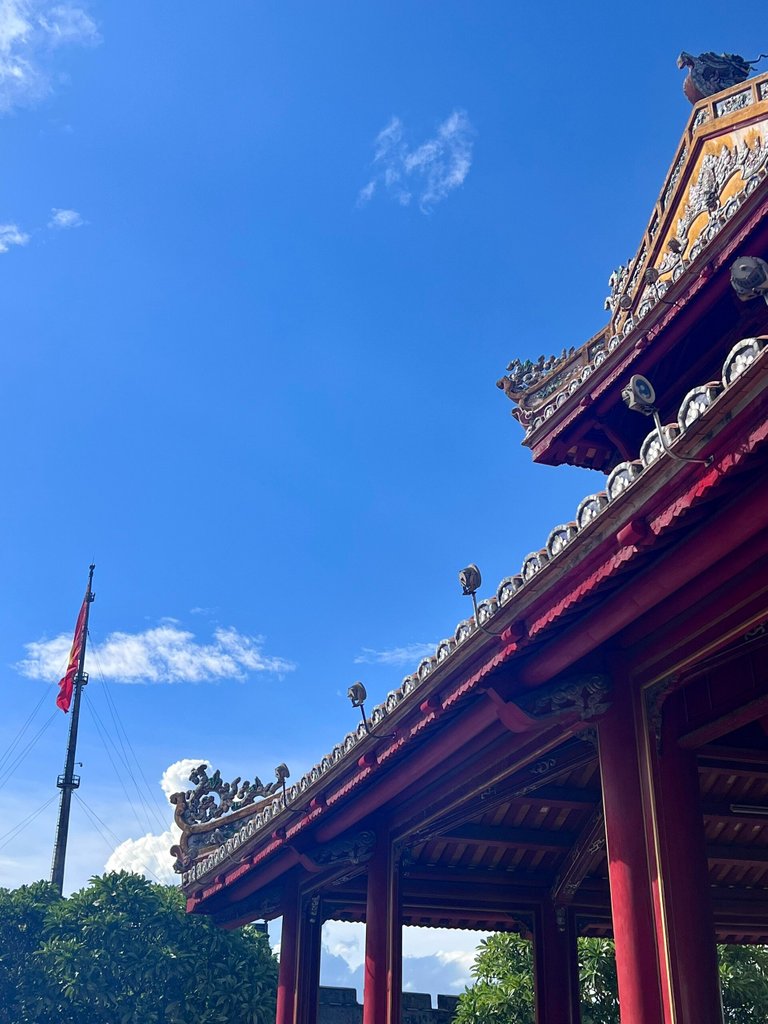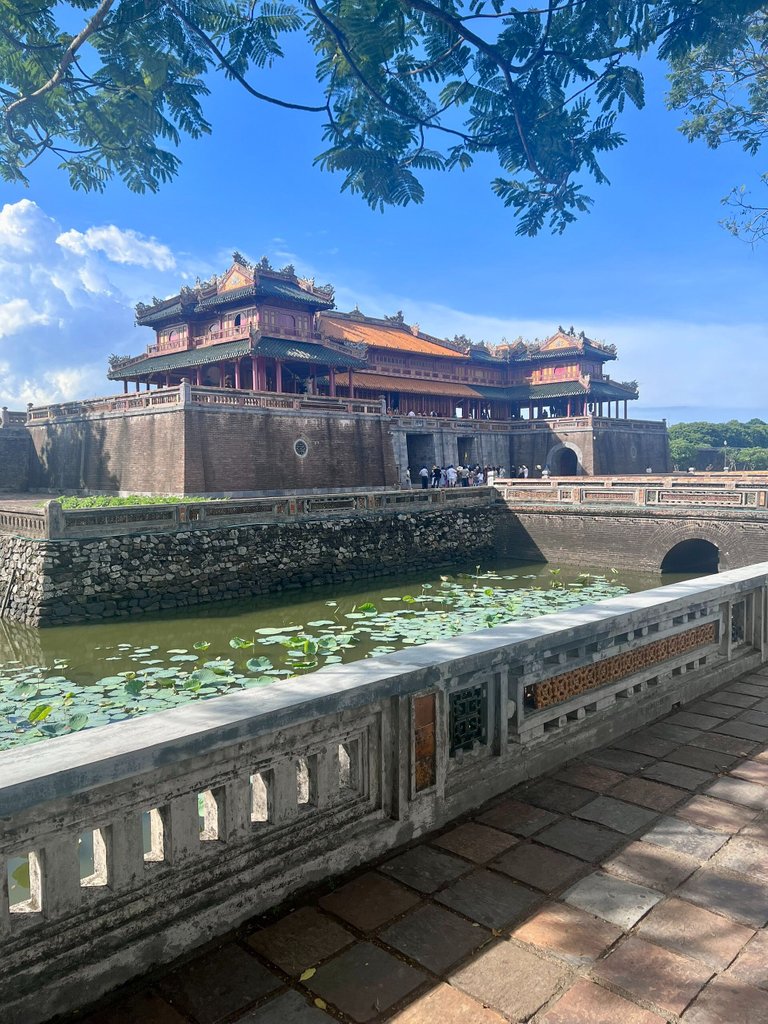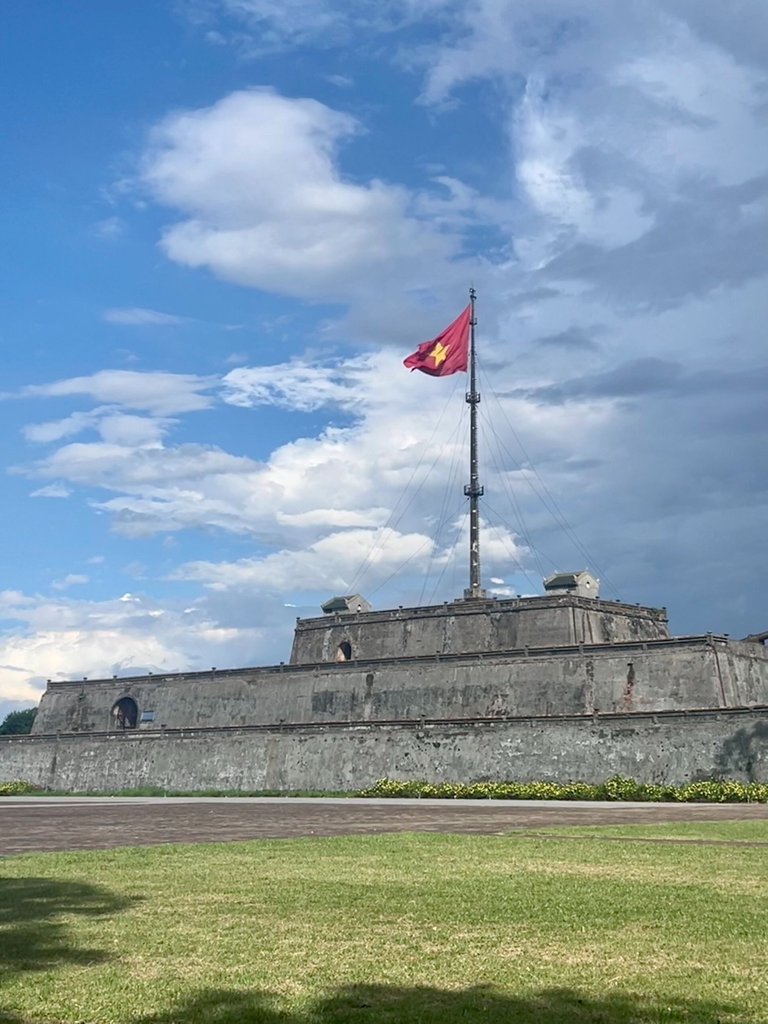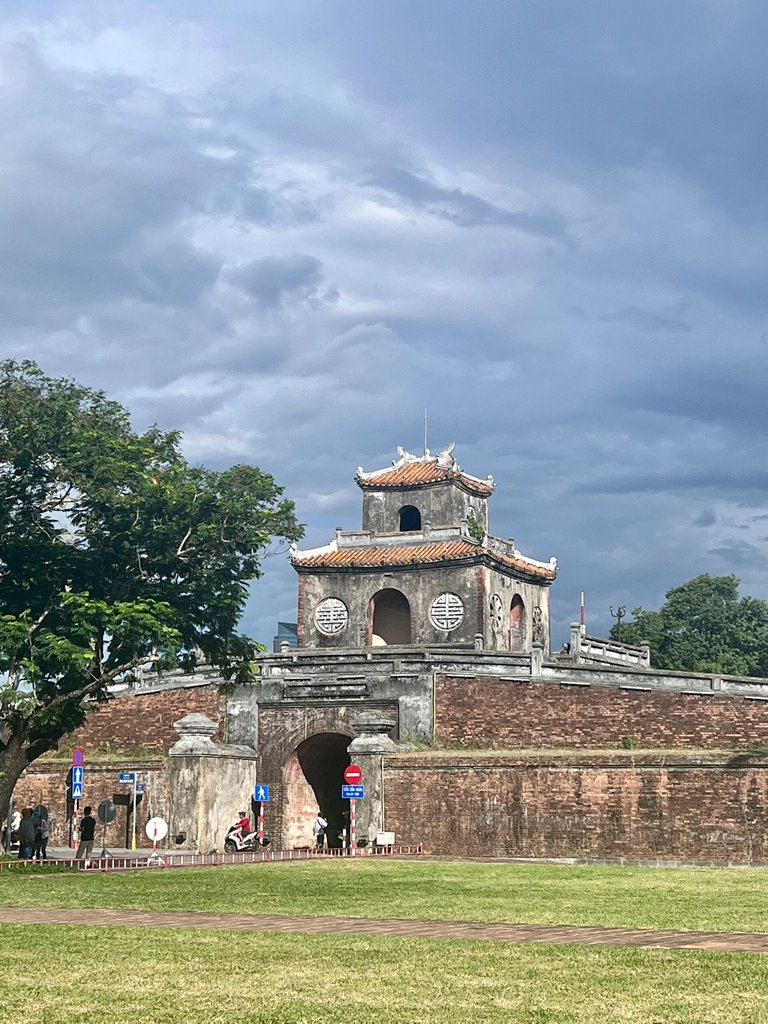 After that, we decided to return to the city because it was getting late. We were hungry when we returned to Hue city, so we went to eat. At 1 p.m, we still had some time, so we decided to take a look at the Imperial City of Hue.
The Imperial City of Hue is located on the Huong River's northern bank. It is part of the Hue Monuments Complex, recognized as Unesco's world heritage Cultural Heritage Site in 1993. It was the capital city of the Nguyen Dynasty for 140 years, from 1805 to 1945. This is a great attraction for both domestic and international tourists. If you arrive in Hue, you should not dismiss this destination.
The entrance fee will be 200,000vnd (about 9 dollars) per person. We decided not to go inside because we used to go there and we also didn't have much time left. Instead, we took a walk outside. Until 4 p.m then we left Hue for Da Nang.
Thank you for taking the time to read my article. Take care and have a wonderful day or night.
Hope to see you soon.
---
---