Visiting My Friend's Succulent Garden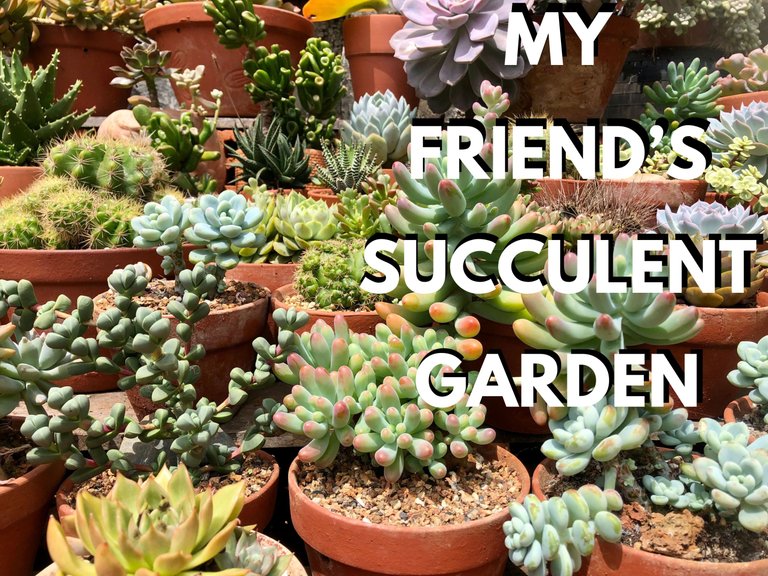 Hello everyone, How are you feeling today? I hope you had a wonderful day. My country is preparing for a massive storm, the Noru Typhoon, as I write this. It is expected to be a hurricane with devastating force. I am fortunate to live in an area that has not been directly impacted by the Typhoon. But I hope everyone in Central Vietnam will be peaceful because they will be the ones who will suffer the most from Typhoon Noru.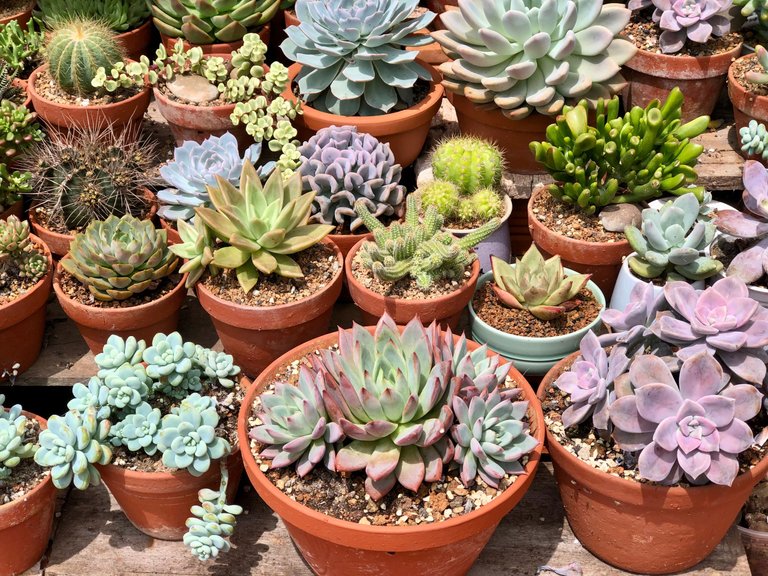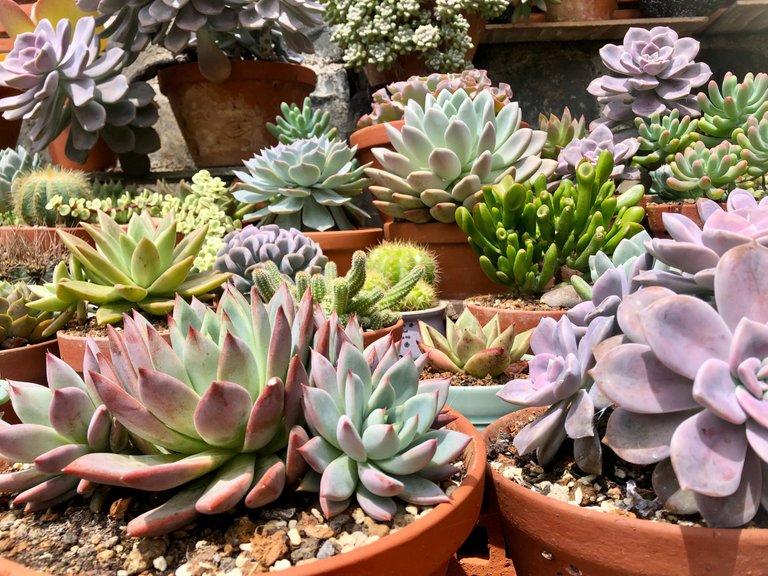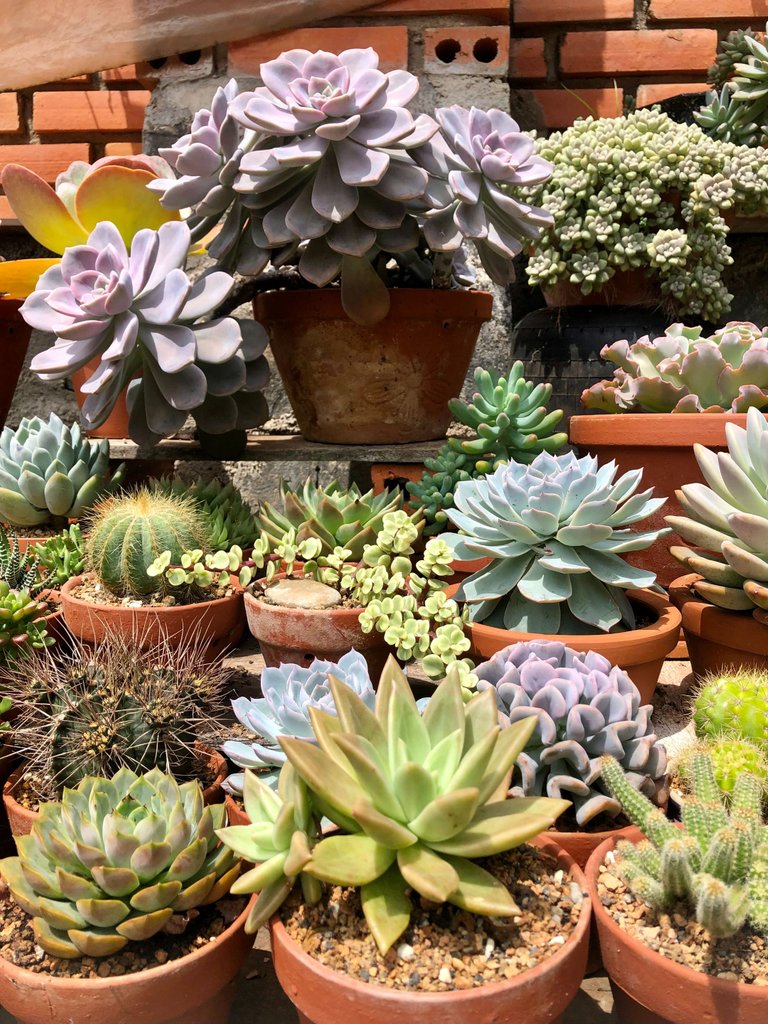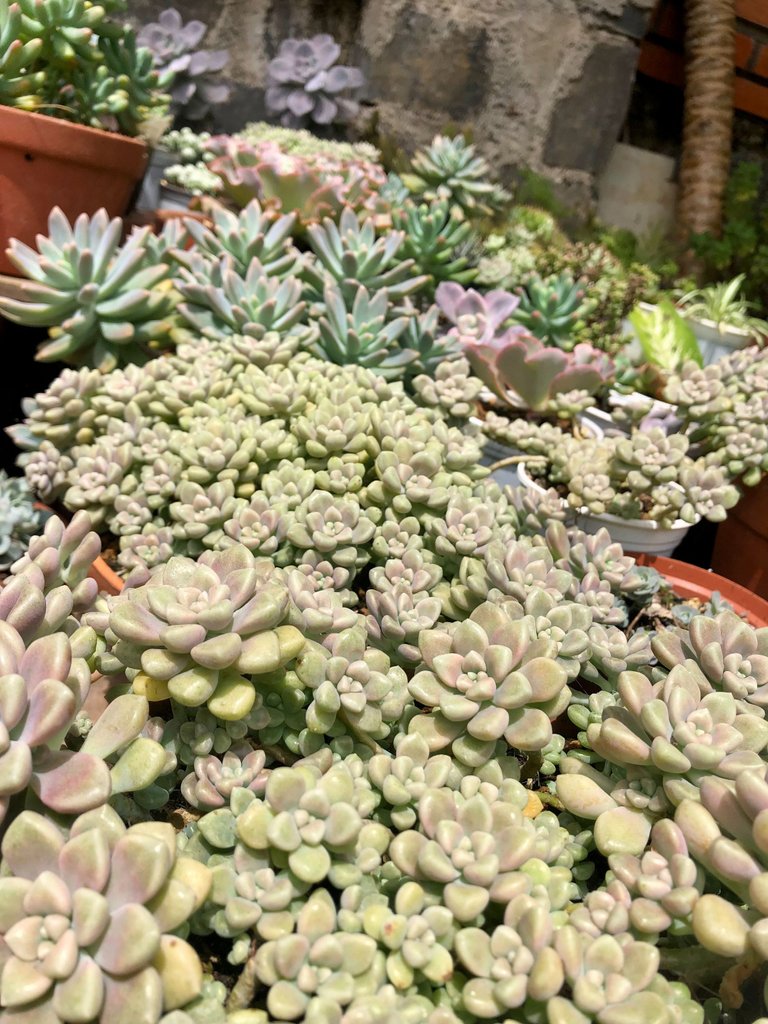 Back into my post, today I'm going to tell you about one of my friends' gardens, that I visited yesterday. She grows a lot of succulents and, yes, she is a succulent enthusiast. My succulent fascination begins here as well.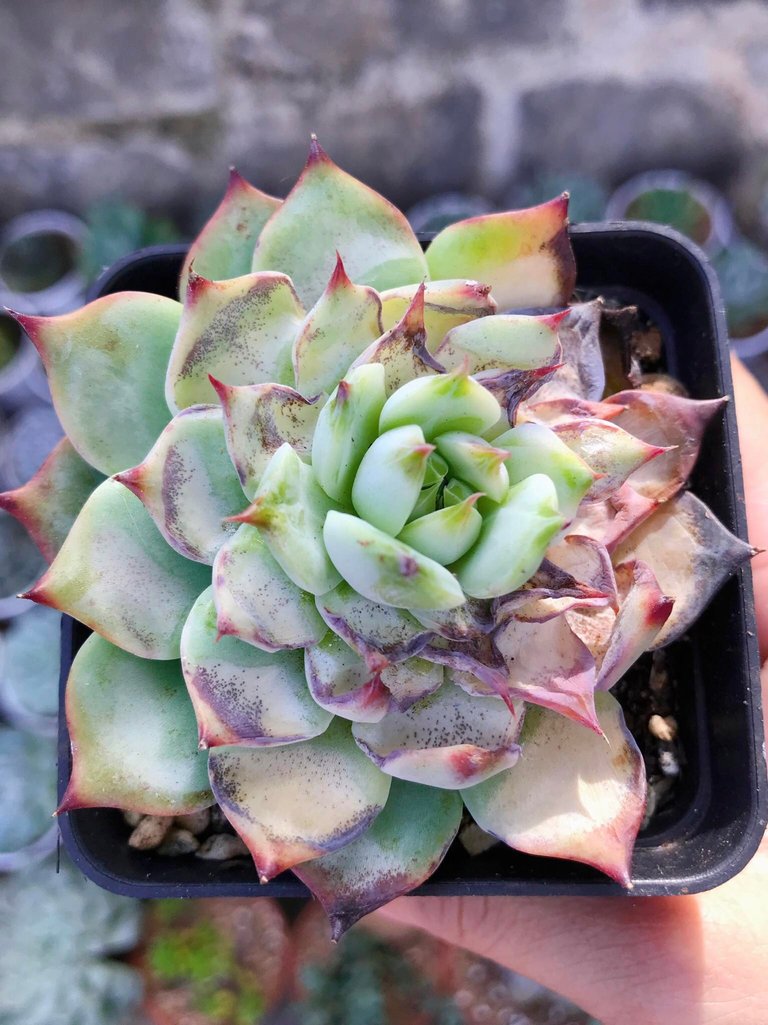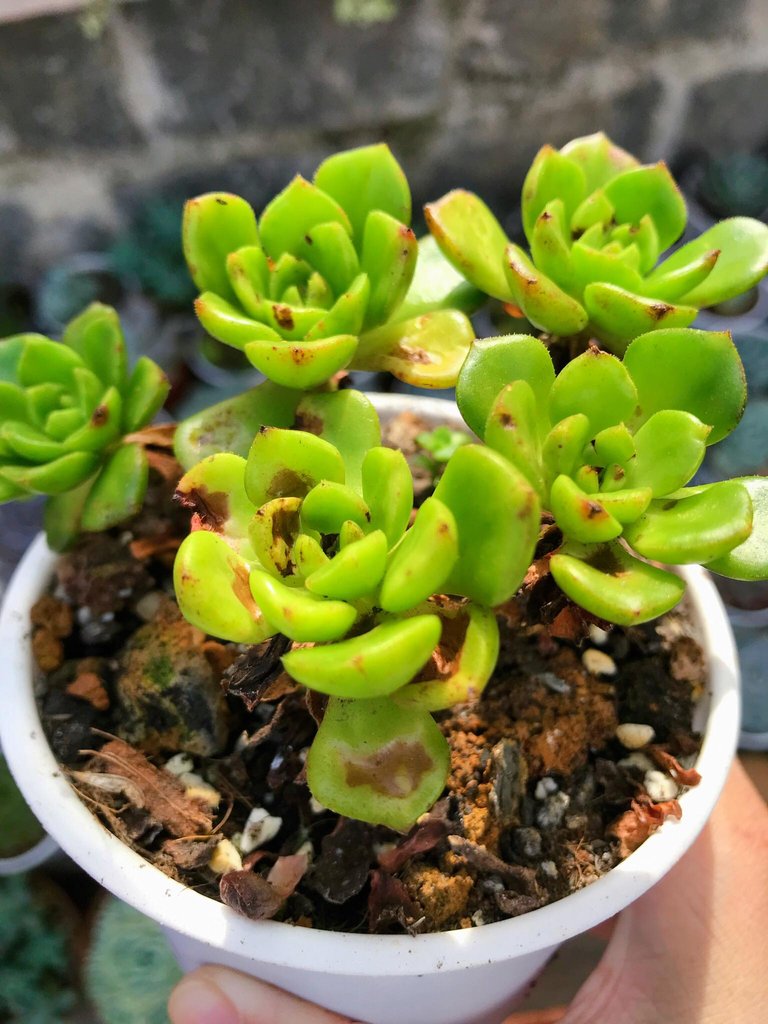 After we finished at the coffee shop, I went to my friend's garden. I ran into my friend's succulent garden, as I always do. I haven't been to my friend's garden in almost a month. For the past month, I've been curious about how they've been. But guess what? They were subjected to heat shock, which caused the leaves to burn. I was disappointed because it would take a long time to recover these succulents. However, the rest of them are still strong and attractive.
When I first went to my friend's succulent garden, I was just admiring them because they were beautiful, and had no intention of planting them. But the second time I went there, I bought a succulent pot to try to grow it.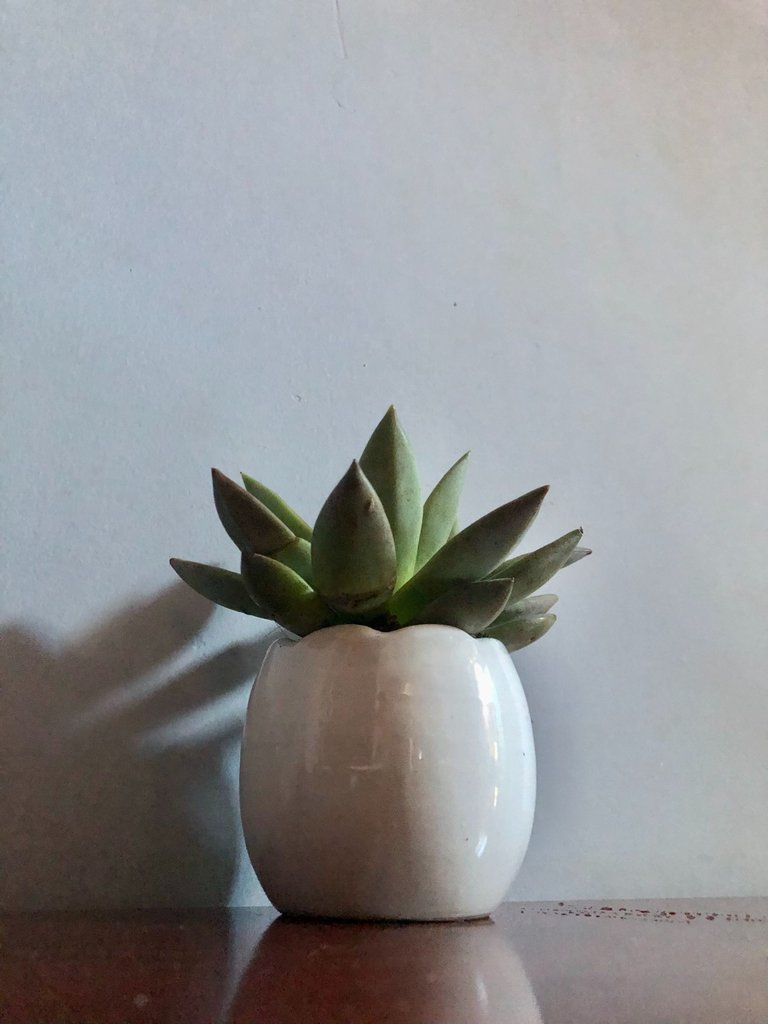 This is the first succulent I brought home from my friend's garden.
My friend told me that it is a difficult type of plant to care for. I ignored her advice and brought it home to care for it like any other plant in my garden. As a result, the plant was not dead, but it was very barren in comparison to when I first brought it home.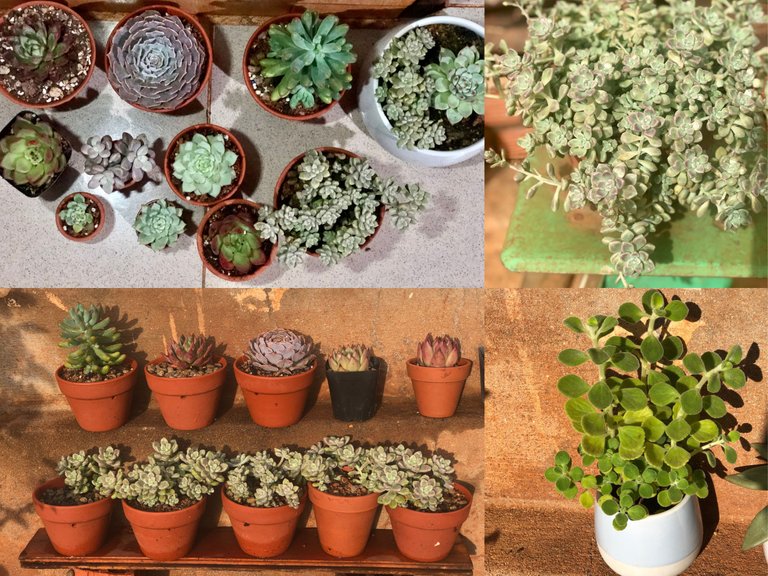 After that, I asked my friend how to properly care for it. She helped me understand them better, and once I did, taking care of them became easier. My succulents are growing very well now.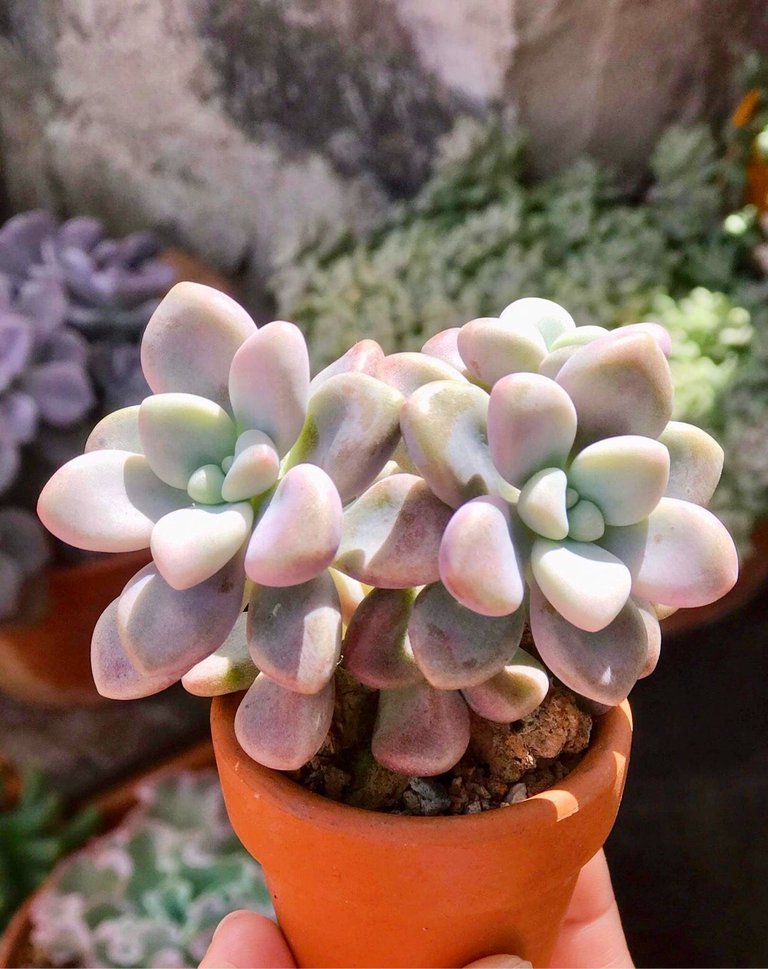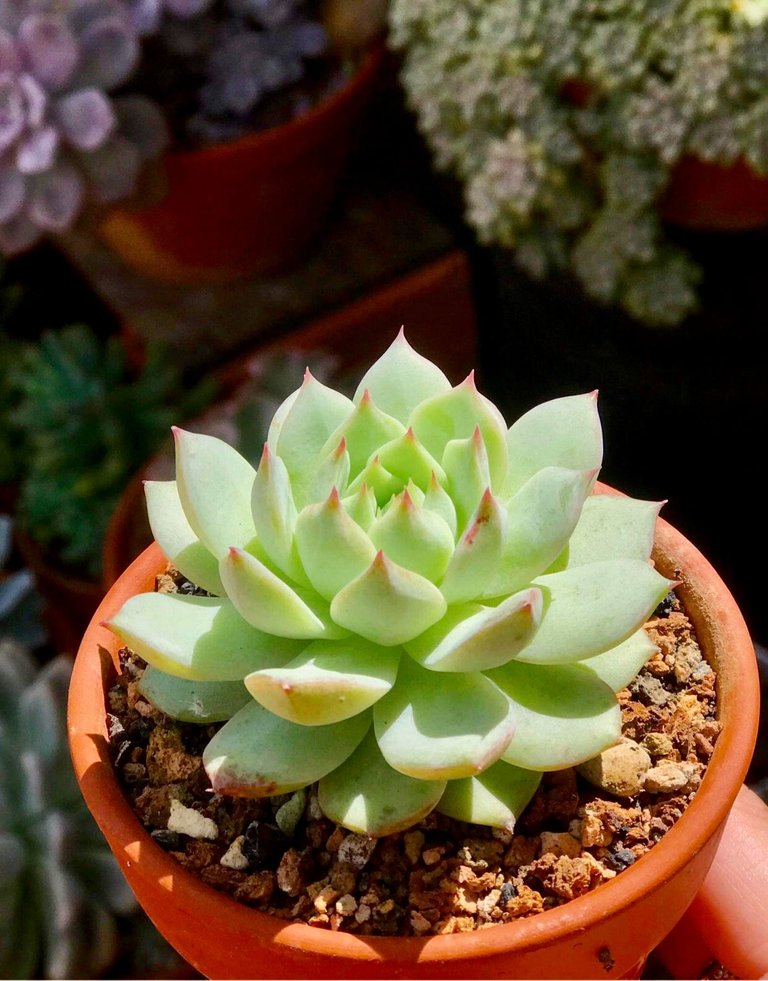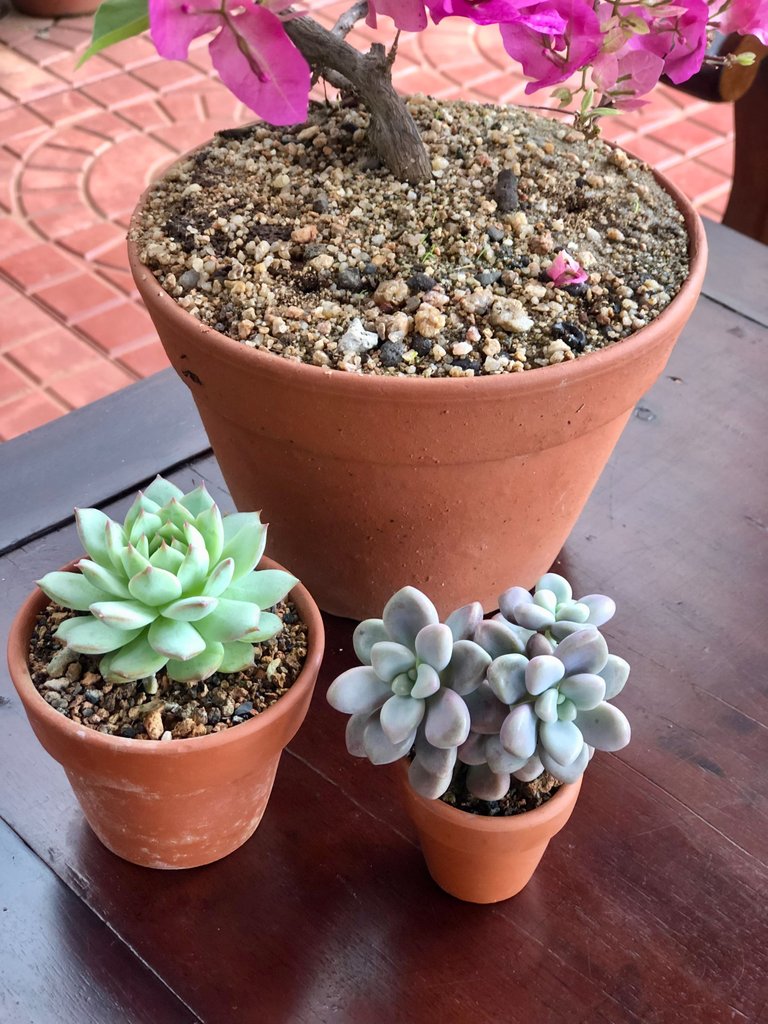 After looking at them, I decided on two adorable little succulent pots. I've recently grown big a fan of small succulent pots, so these two have caught my eye.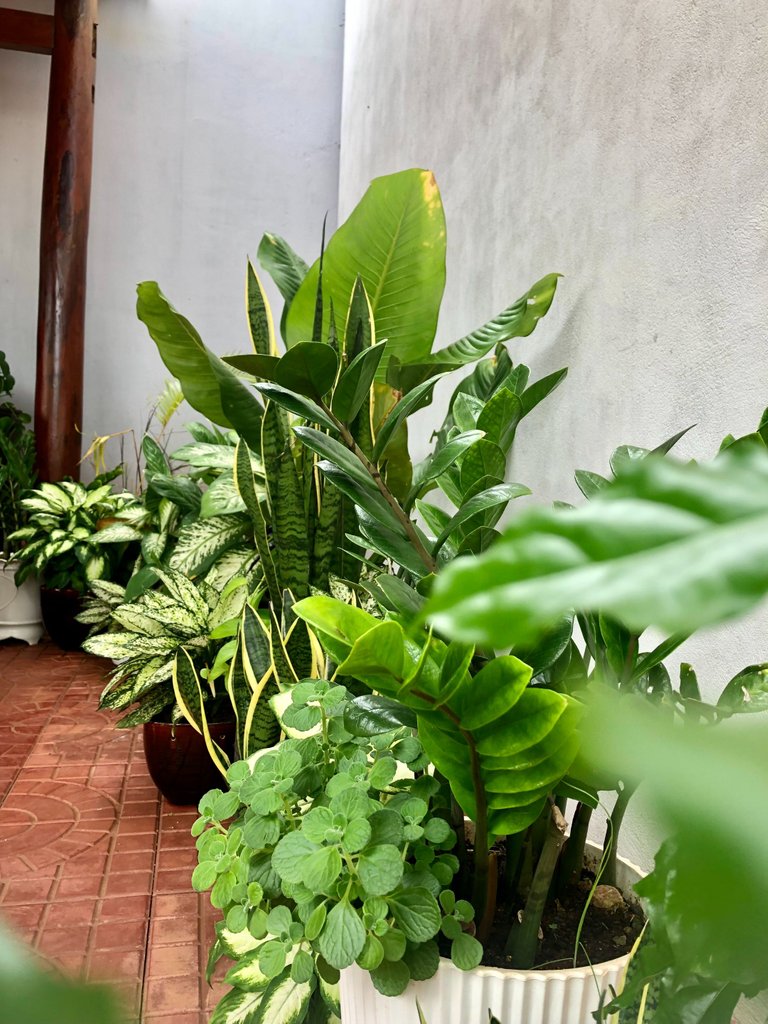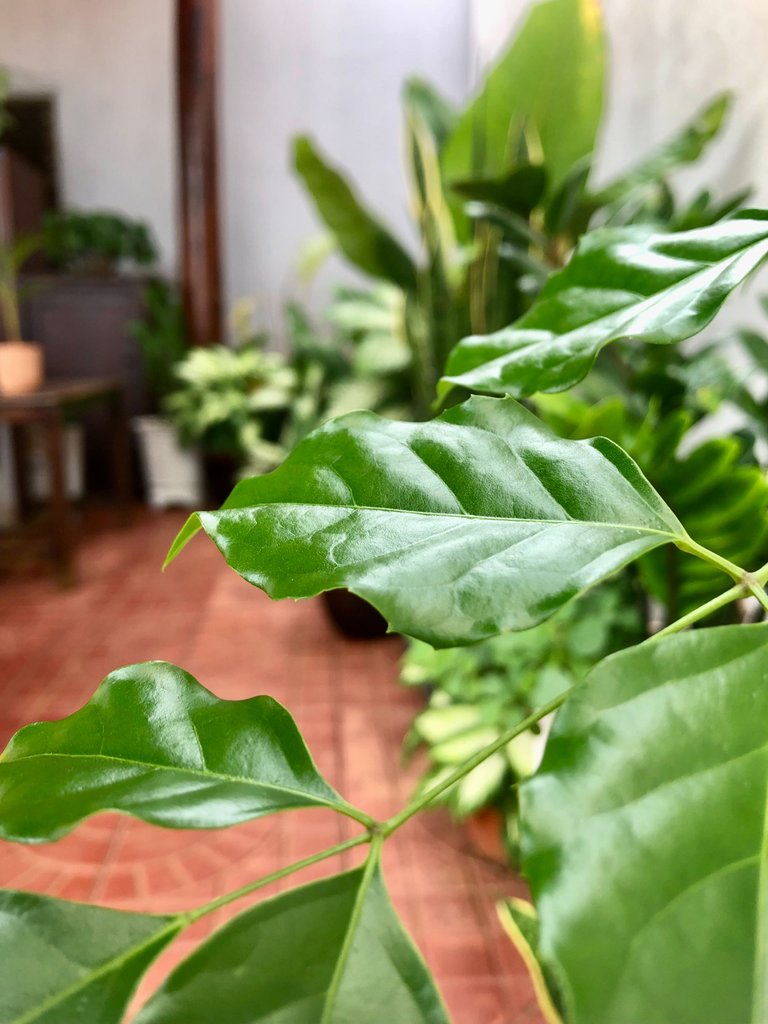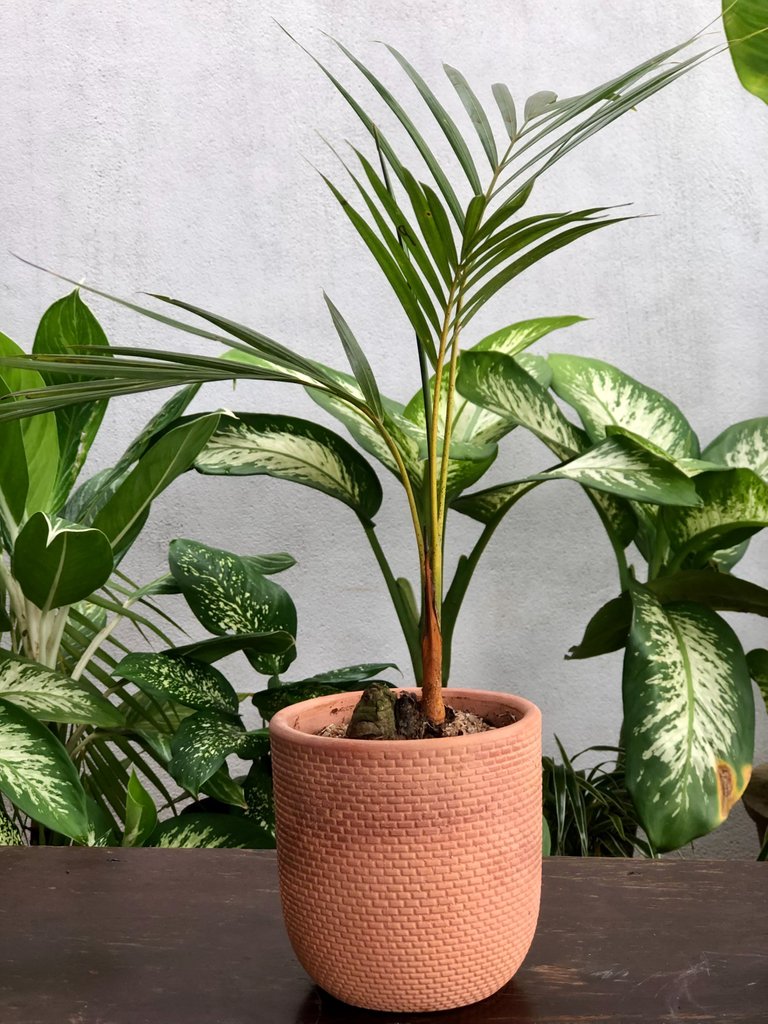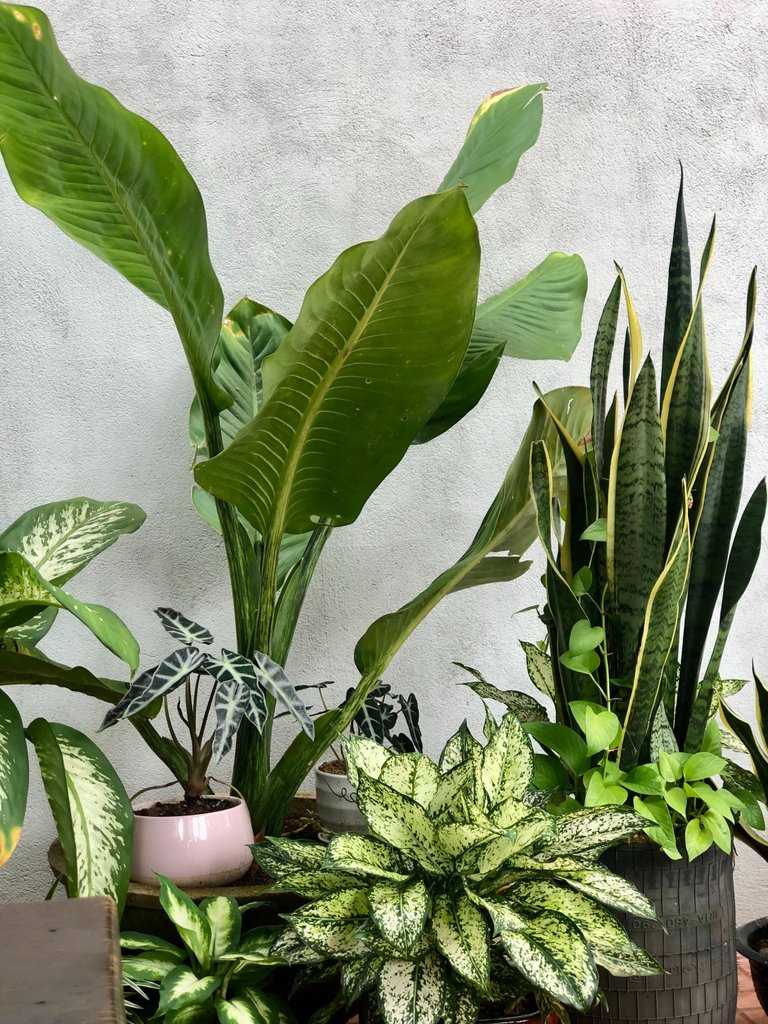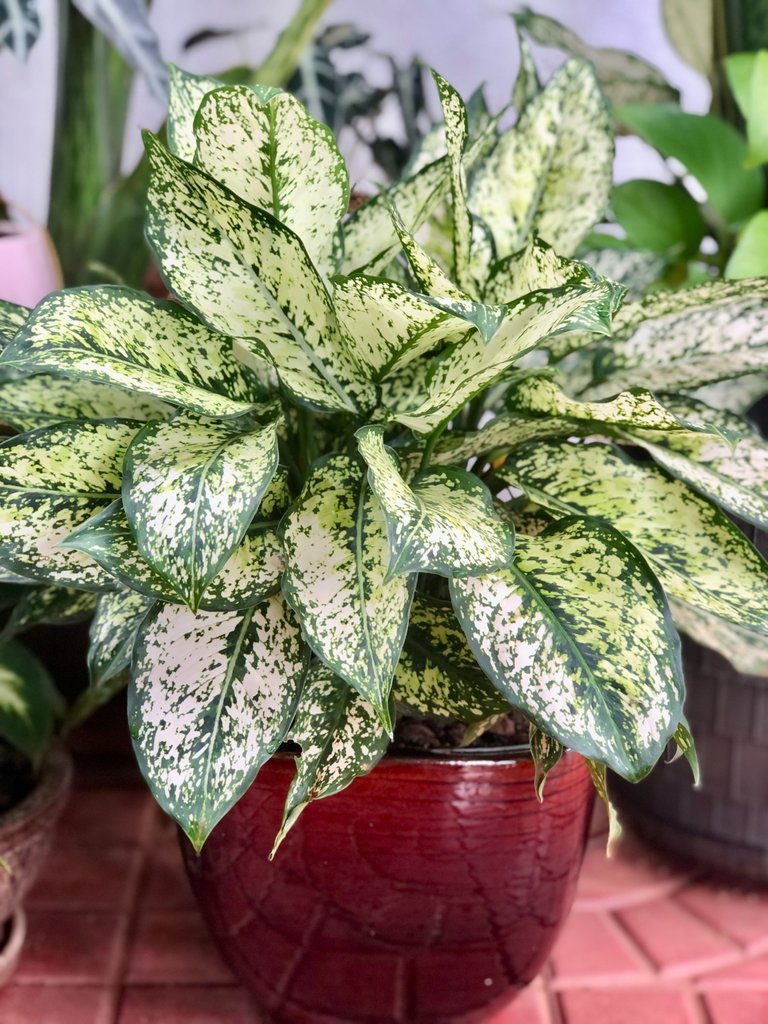 There are numerous other plants in her garden in addition to succulents. These plants do not typically have flowers, only leaves. However, the leaves are extremely green and beautiful. They designed my friend's garden. They make my friend's garden look so beautiful and fresh. She placed a wooden house in the middle of the yard and decorated it in a classic style.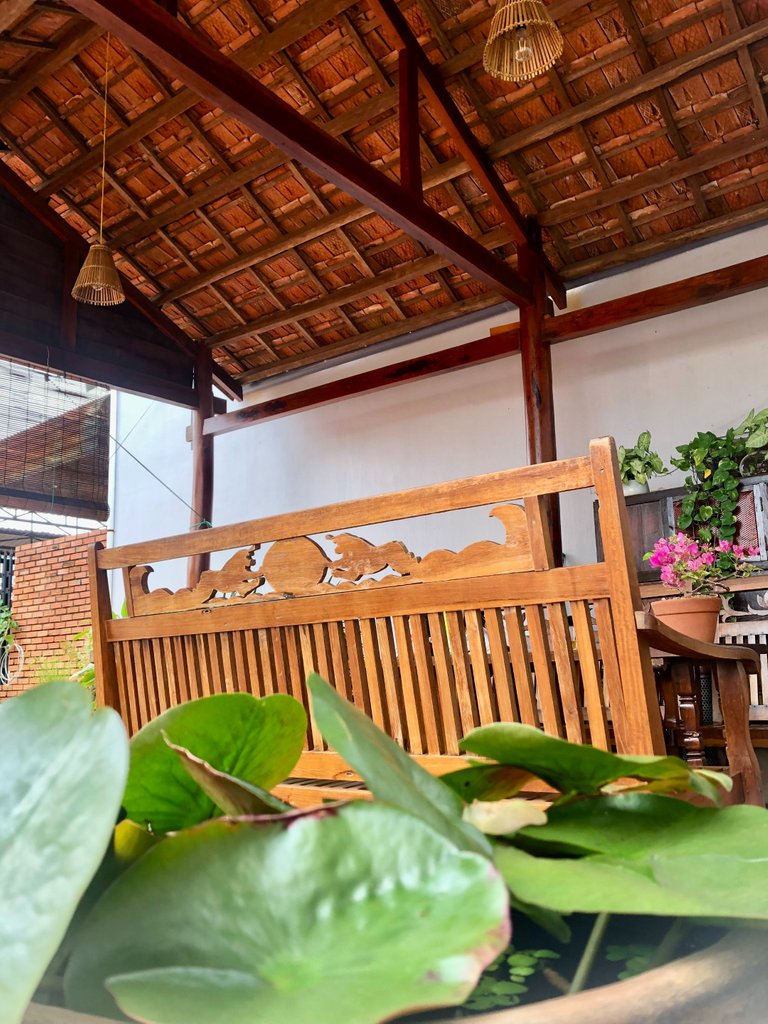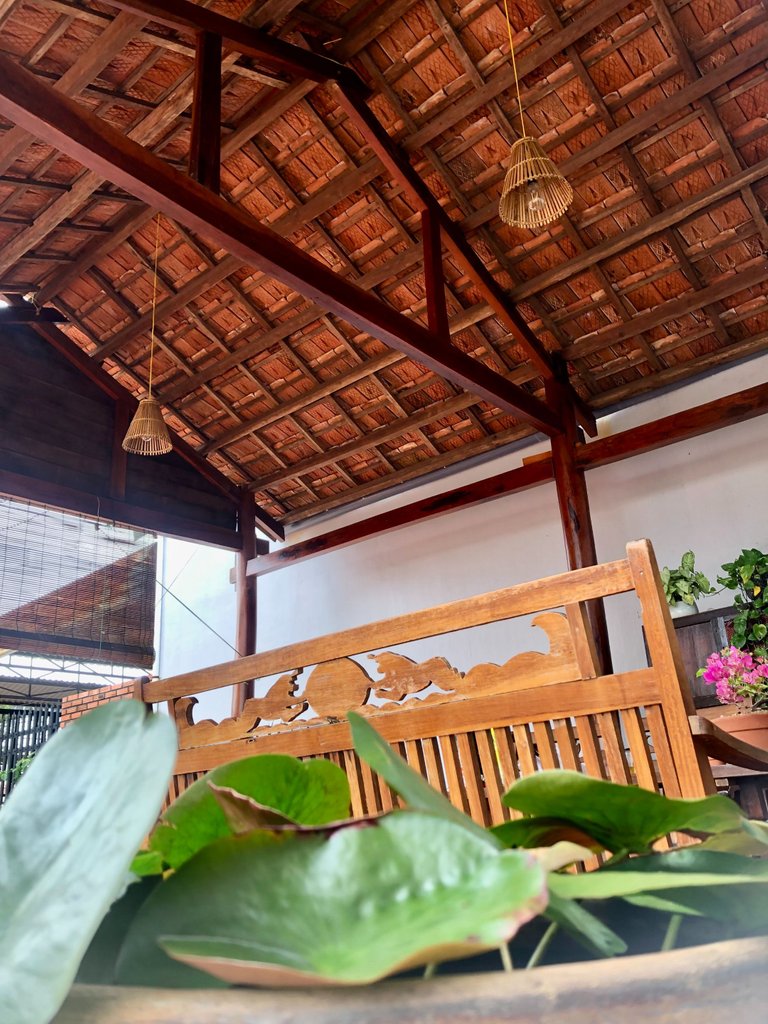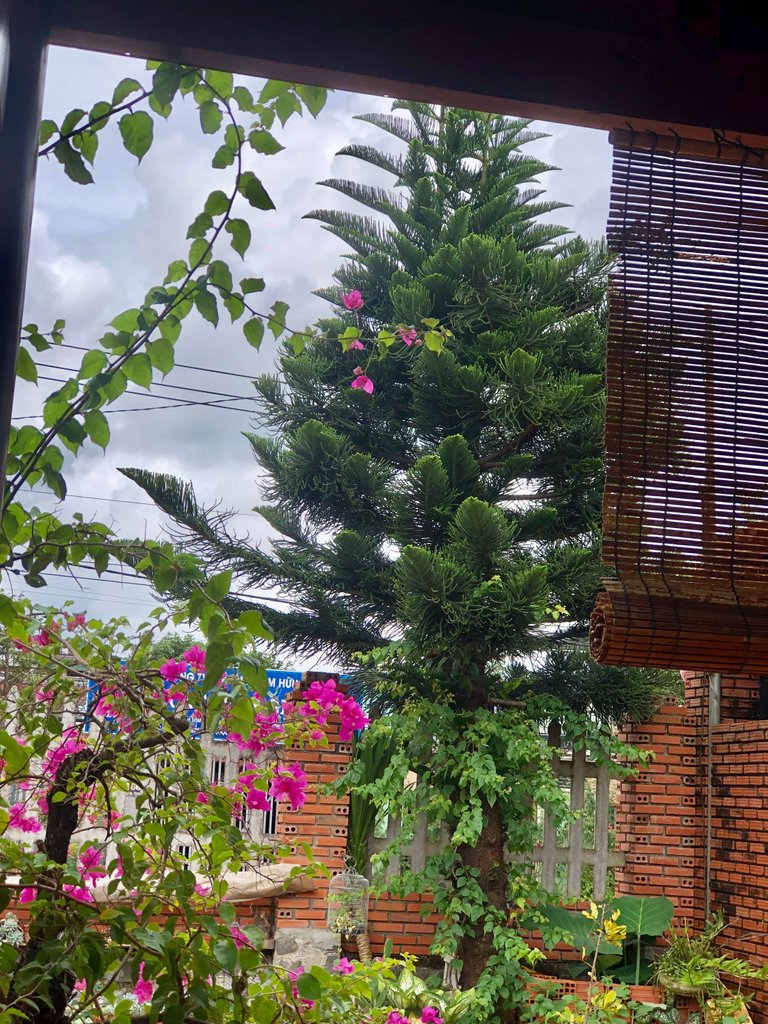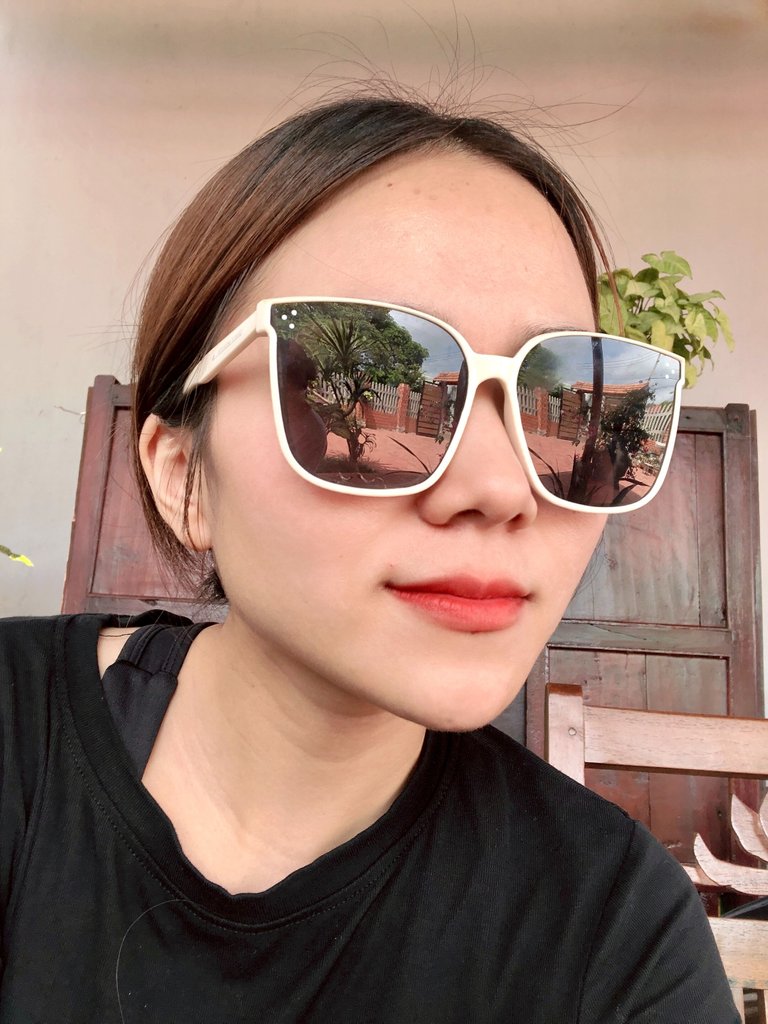 She placed a wooden house in the middle of the yard and decorated it in a classic style. I like how she set up the old wood cabinet and the antique table and chairs in the wooden house, then surrounded them with potted plants. It is similar to the three compartments house from the past.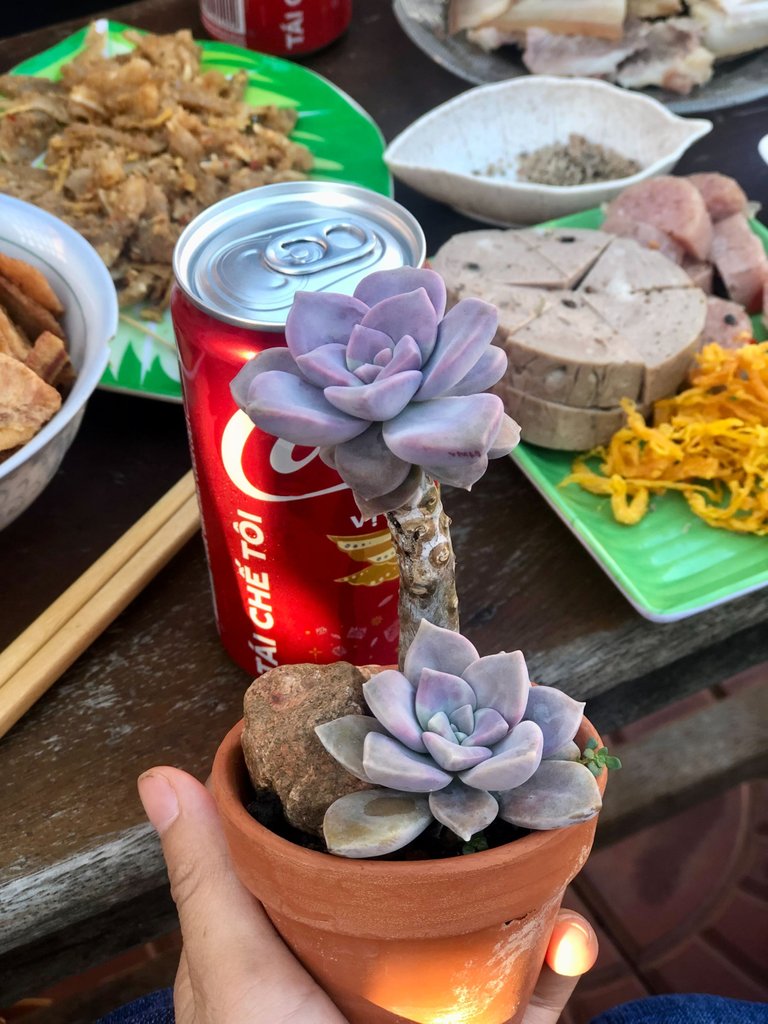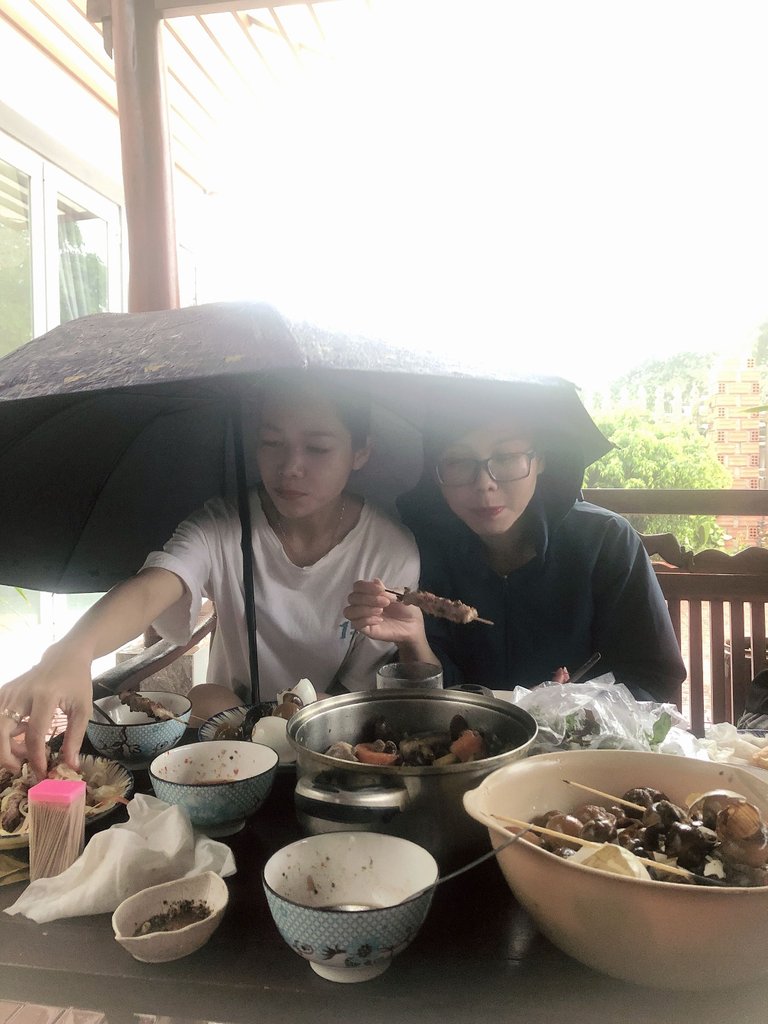 This is also where we frequently gather for parties or outdoor barbecues.
Let's take a look at some more photos from my friend's garden.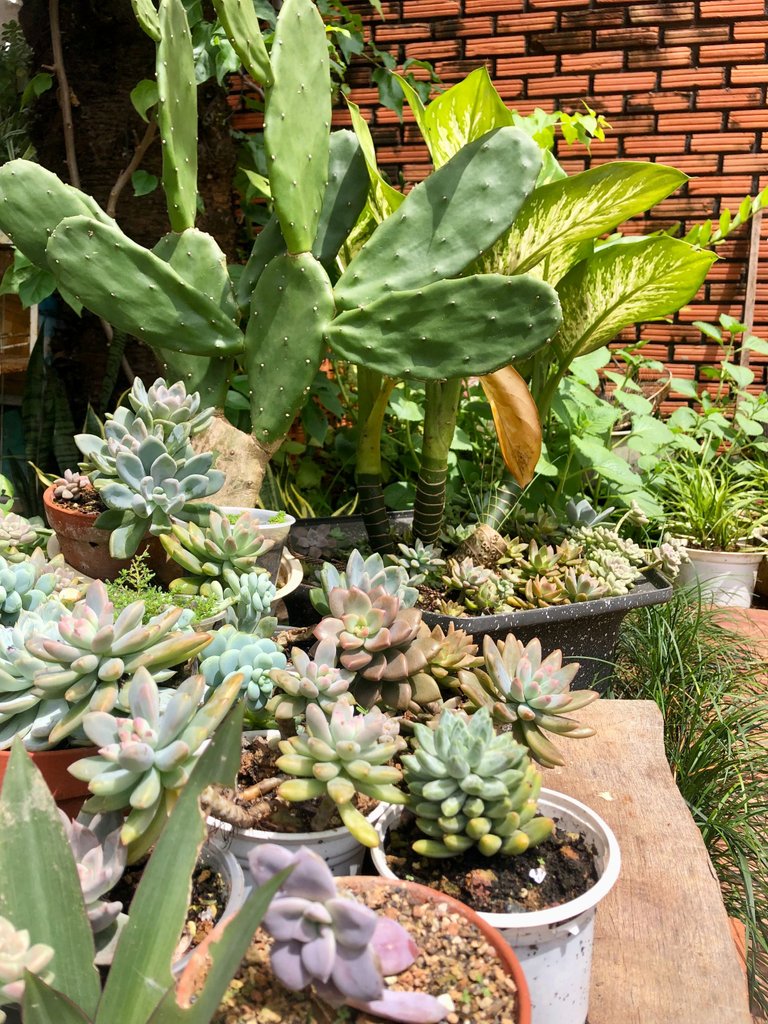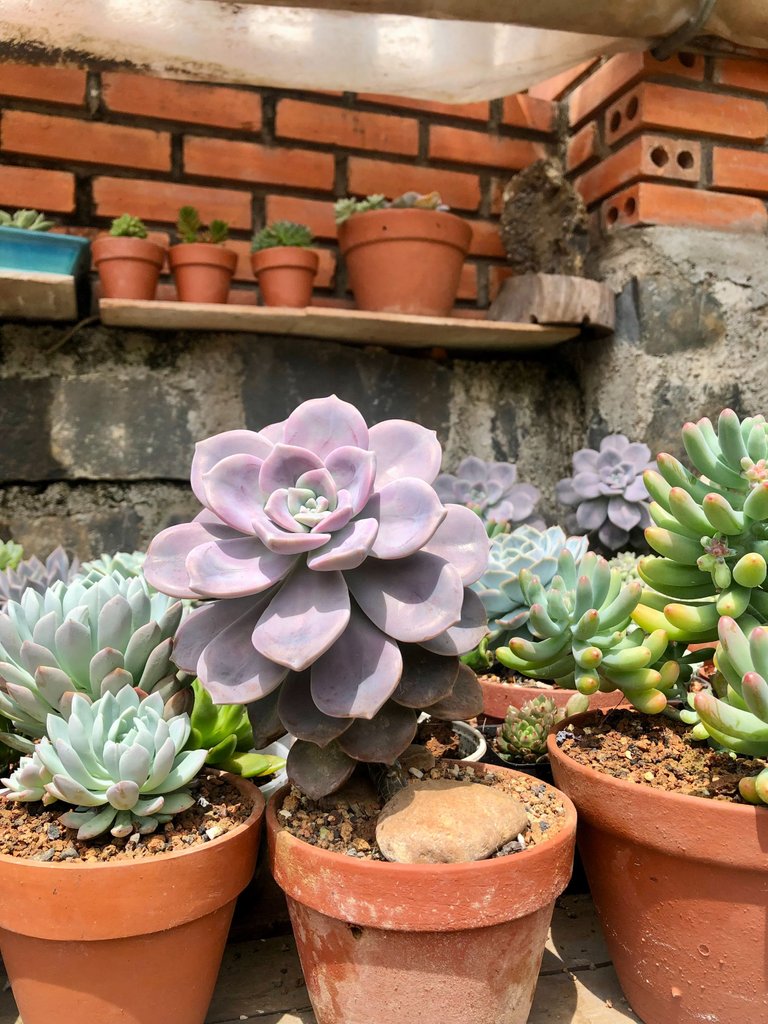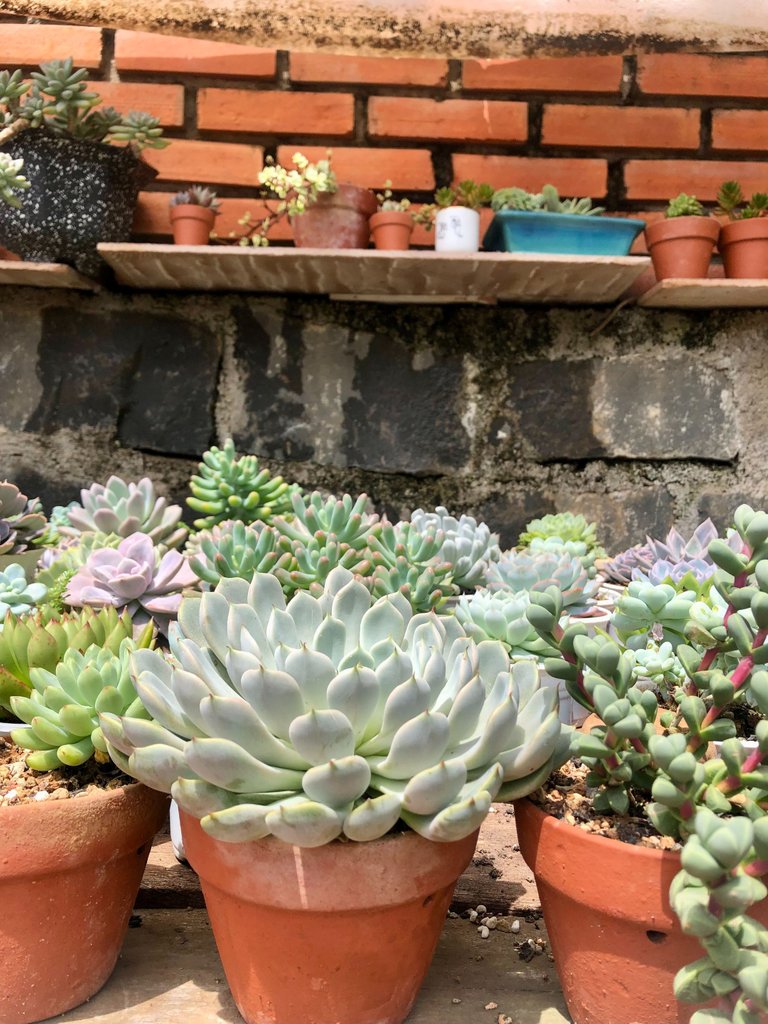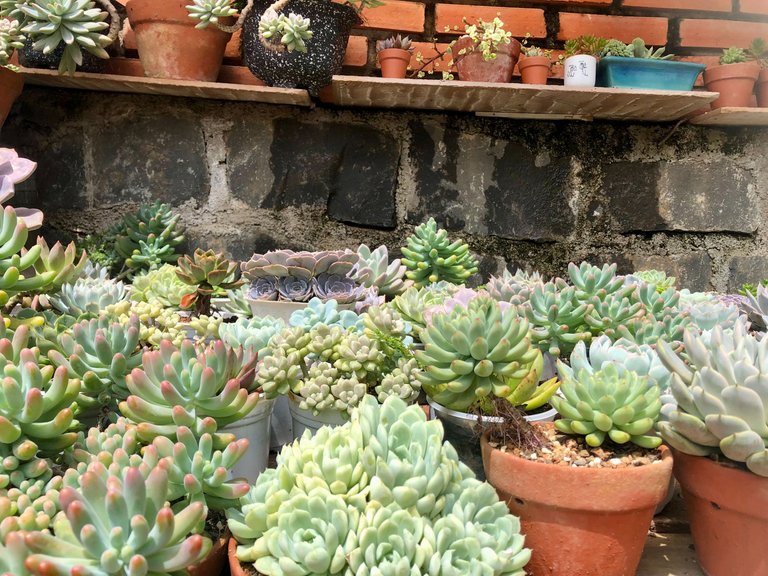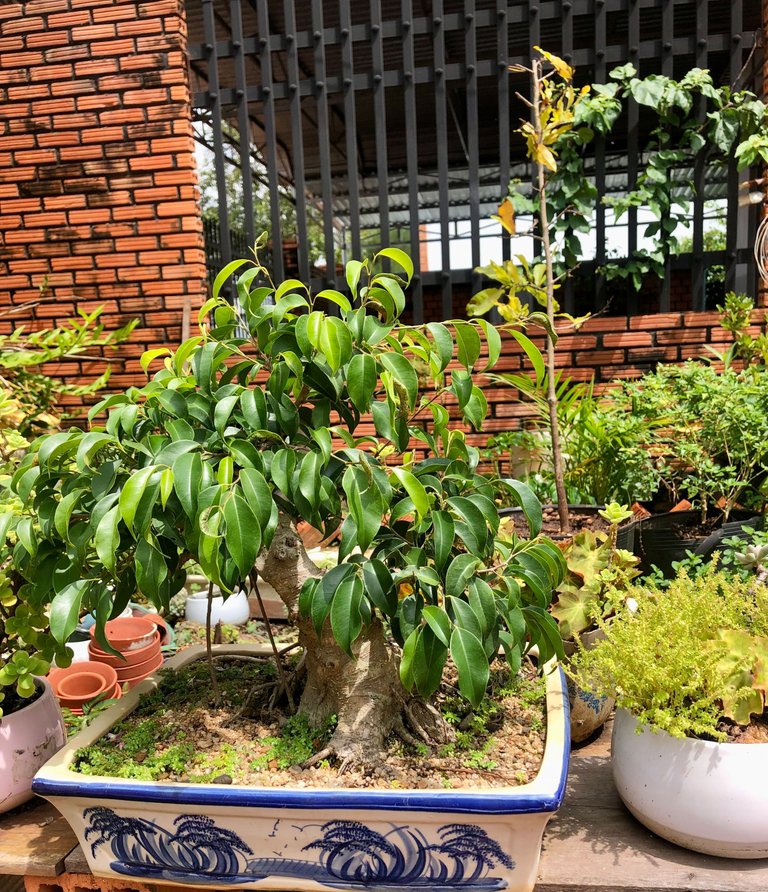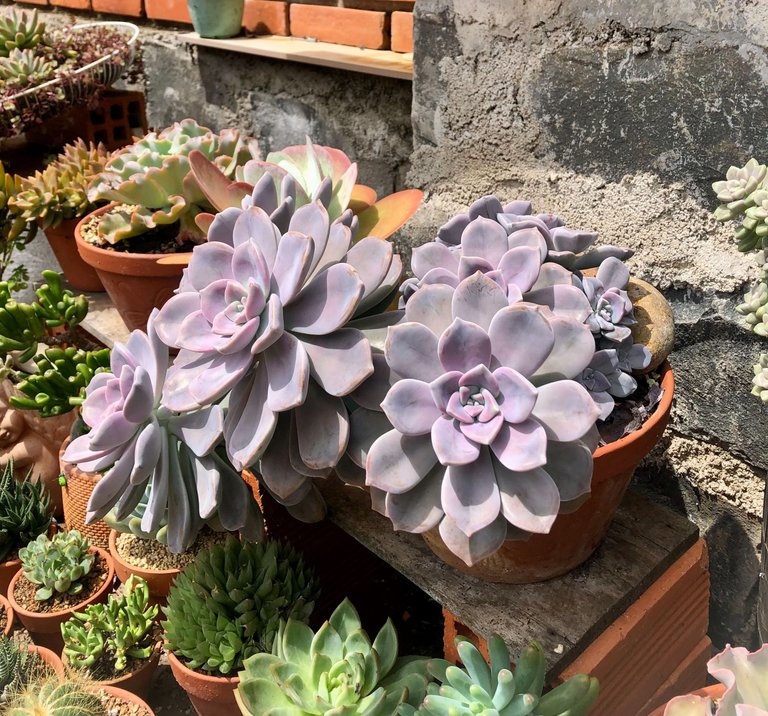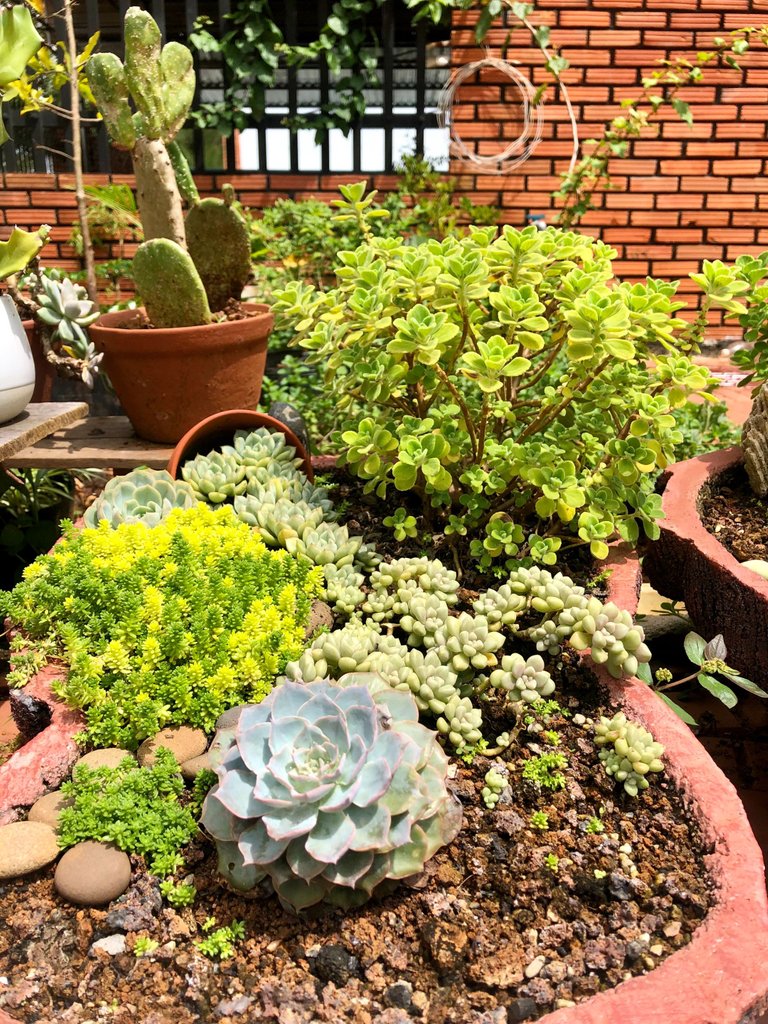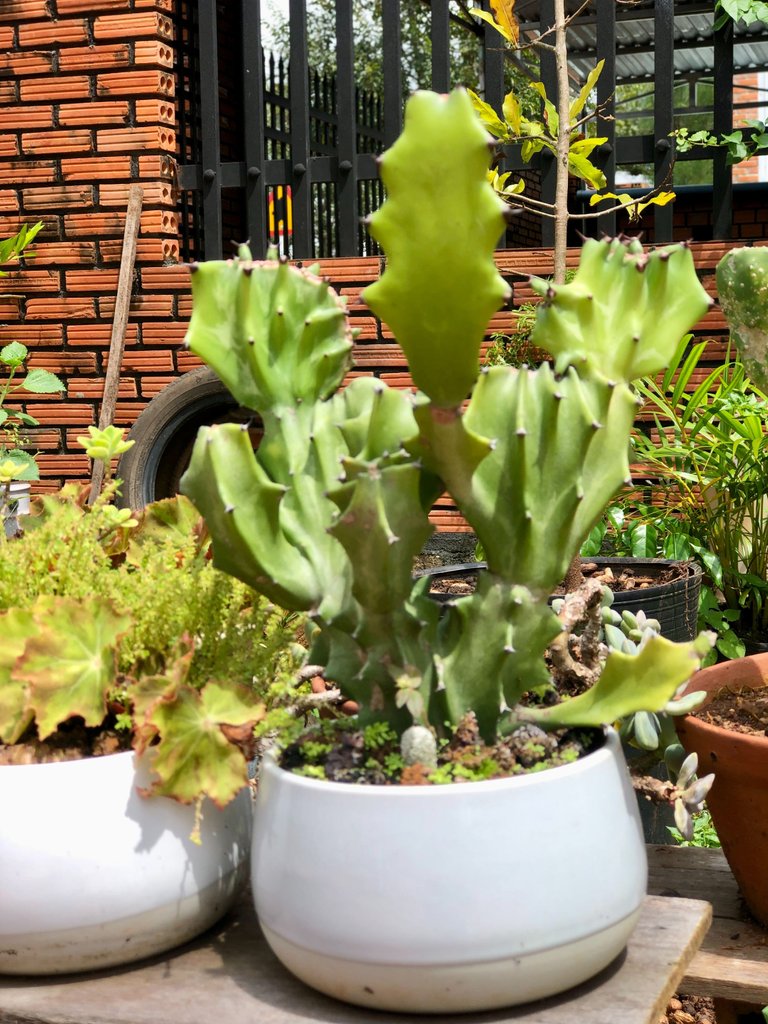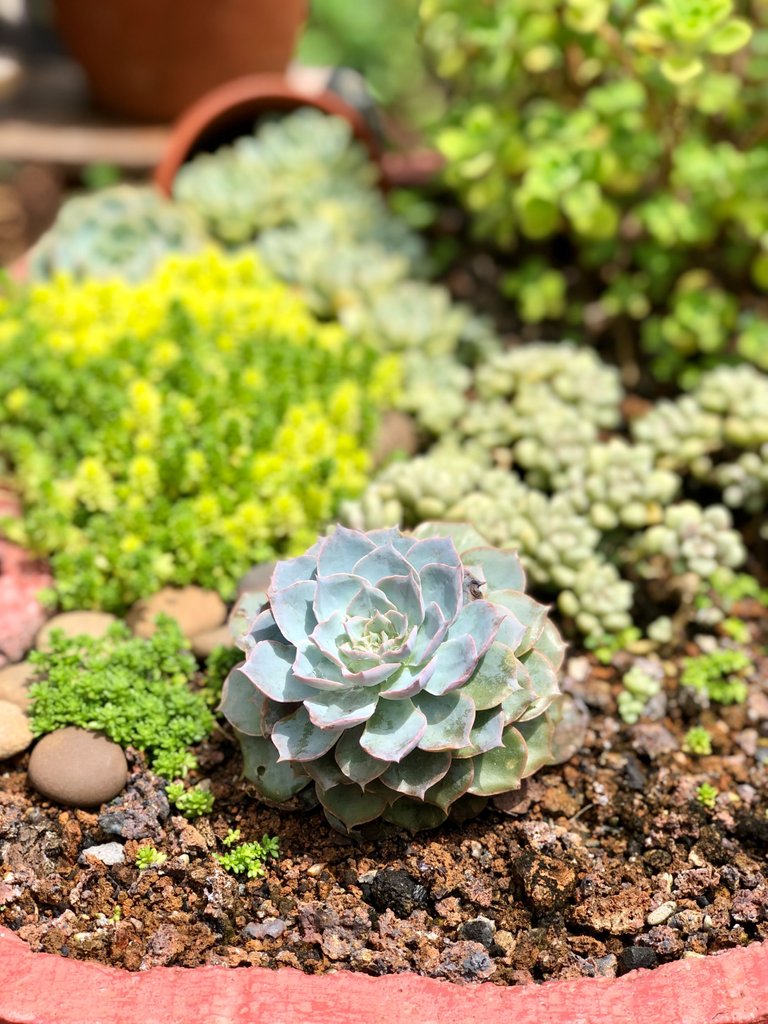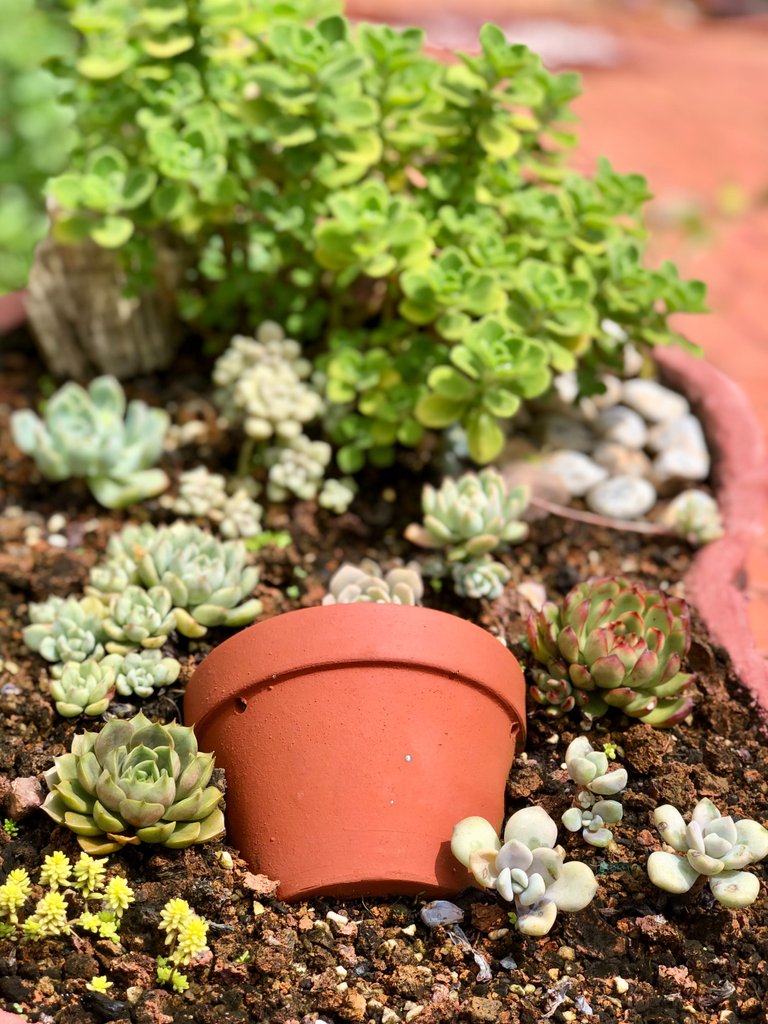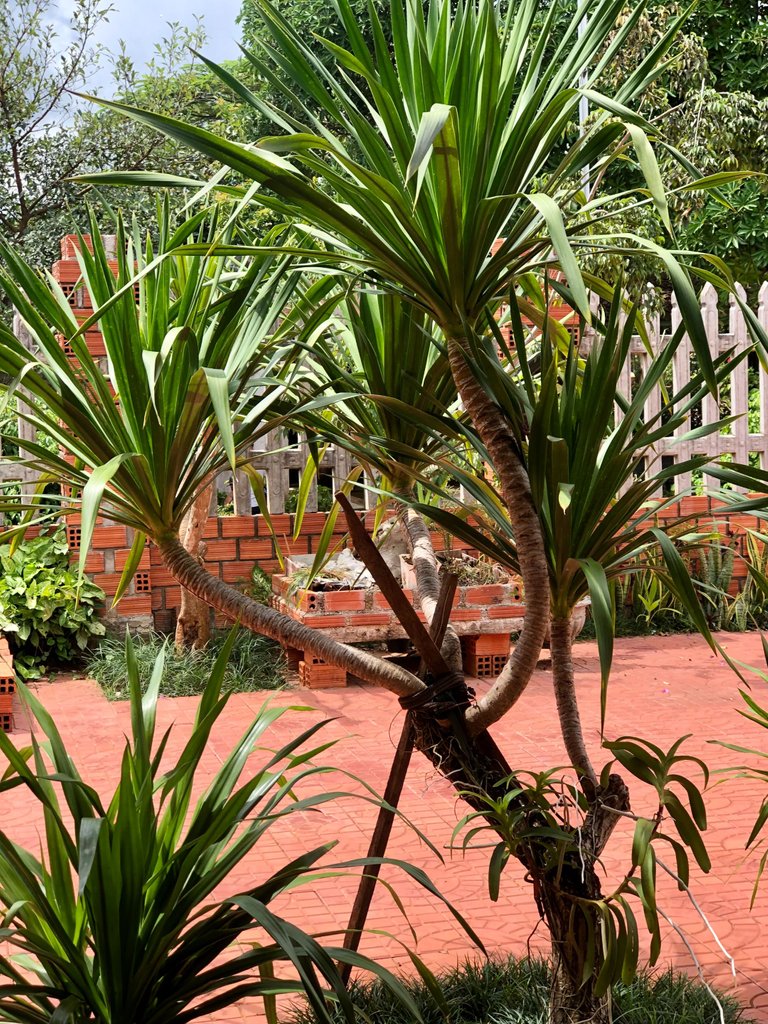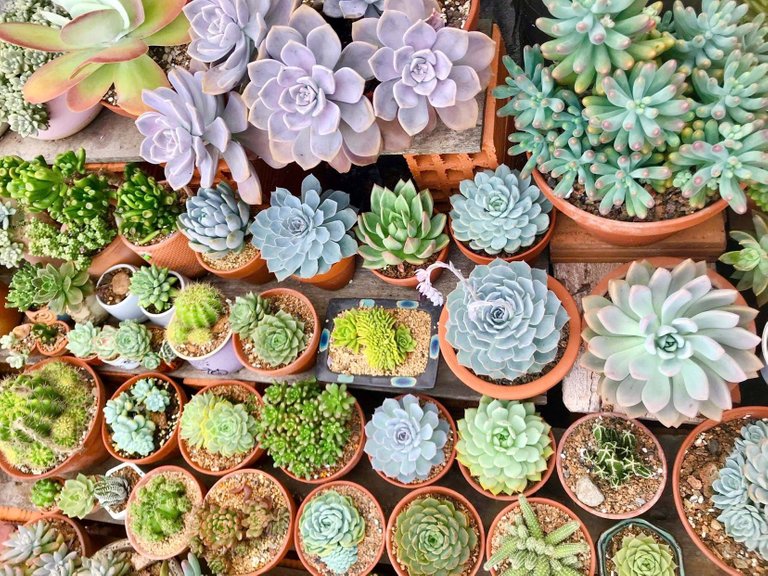 That's all I'd like to tell you about my friend's garden. I hope you like it. Thank you for staying here and reading my post. see you again.
---
---