The colors of natural beauty are so captivating to the view

Day after day I weave high hopes to be in the position I want to be, what is it? That is partly a peace of mind.
How can one find peace of mind?
I think peace of mind only exists in being curious about something, be it shape, color and so on.
As happened to me today, I was eager to find the intricacies of the beauty of this nature, based on the categories I found. I have a great desire in the last few days, also want to get the beauty in the world of photography.
Even though I'm just a beginner in this field, but with great determination, I believe in success and satisfaction. Right now that happiness is almost attached to me when I reach something tangible object from nature, I have many memories stored there.
Today I am also looking for what I want, I need to be able to get interesting camera shots, even though the object is simple, but the effort in choosing a place is the solution. I found some objects that made me happy to see them, with my current flagship camera (Vivo 32Mpx) I feel my interest in this world of photography.
I entered an area in Indonesia, precisely in Cot Trieng, not far from where I live in Teumpok Tengeuh. I'm looking for what is interesting for me to shoot, but in this post I'm not talking about the landscape category, but this is more of a shot focusing on an object, the object I describe here.
Photo 1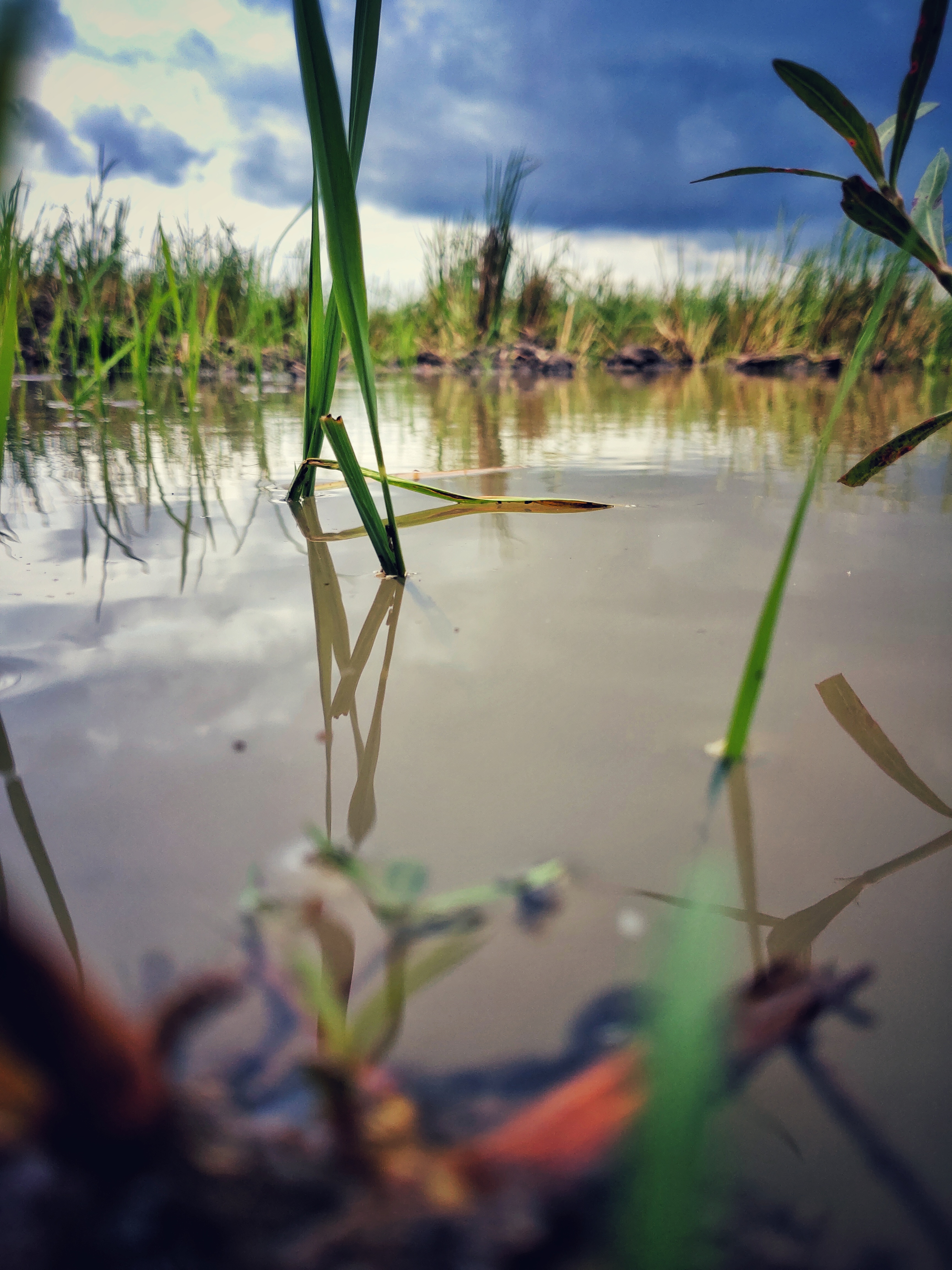 Using Vivo 32Mpx camera
This first photo is about grass in the middle of calm water, the water is not clean, but the grass has a bright green color, I think this is not a scene in the landscape category but rather the grass object itself.
Photo 2

Using Vivo 32Mpx camera
Then after the first object I passed, I saw also the moss sticking to the old wall, I thought this is something people don't usually do, I tried to shoot it from side to side.
Photo 3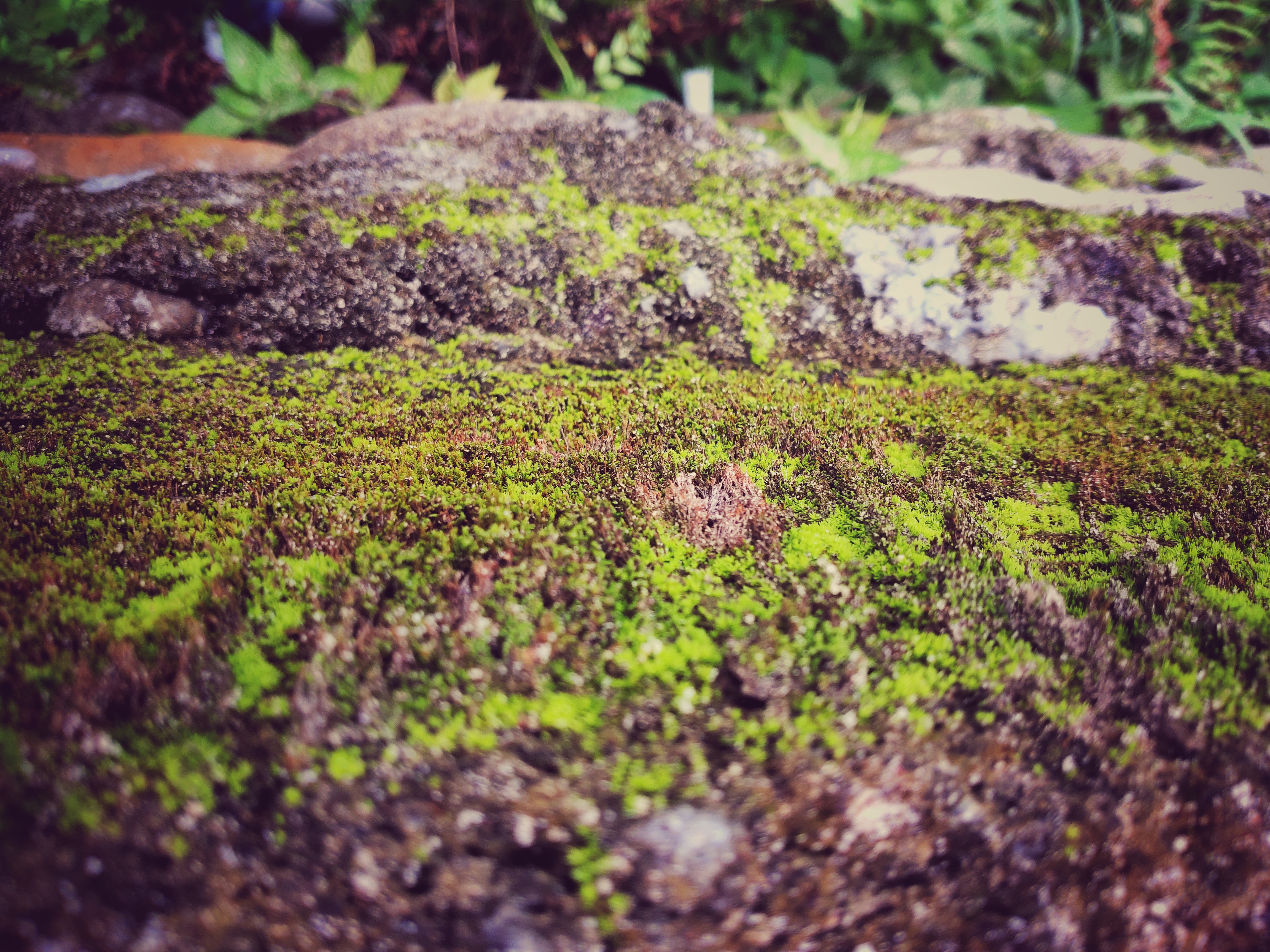 Using Vivo 32Mpx camera
Photo 4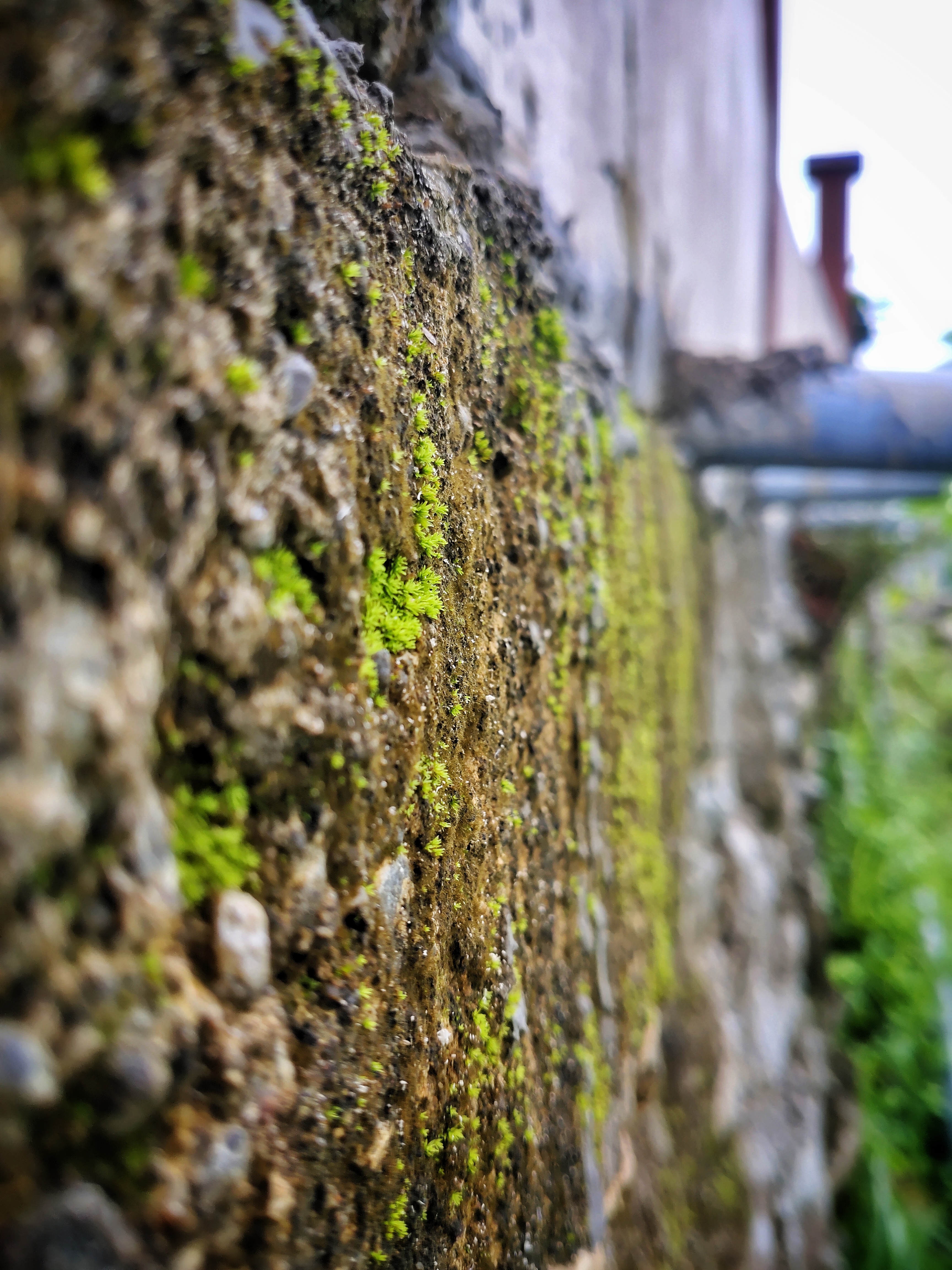 Using Vivo 32Mpx camera
Several hours have passed and I only found a few shots, I tried to look in another direction, and in that direction there were only flowers growing among other plants. I tried to shoot the flower, and thought how to get a beautiful result, my last choice was to position the camera from above the flower, sure enough the results also look interesting. I chose to edit it, adding a bit of color throughout the photo, and making the photo interesting to look at.
Photo 5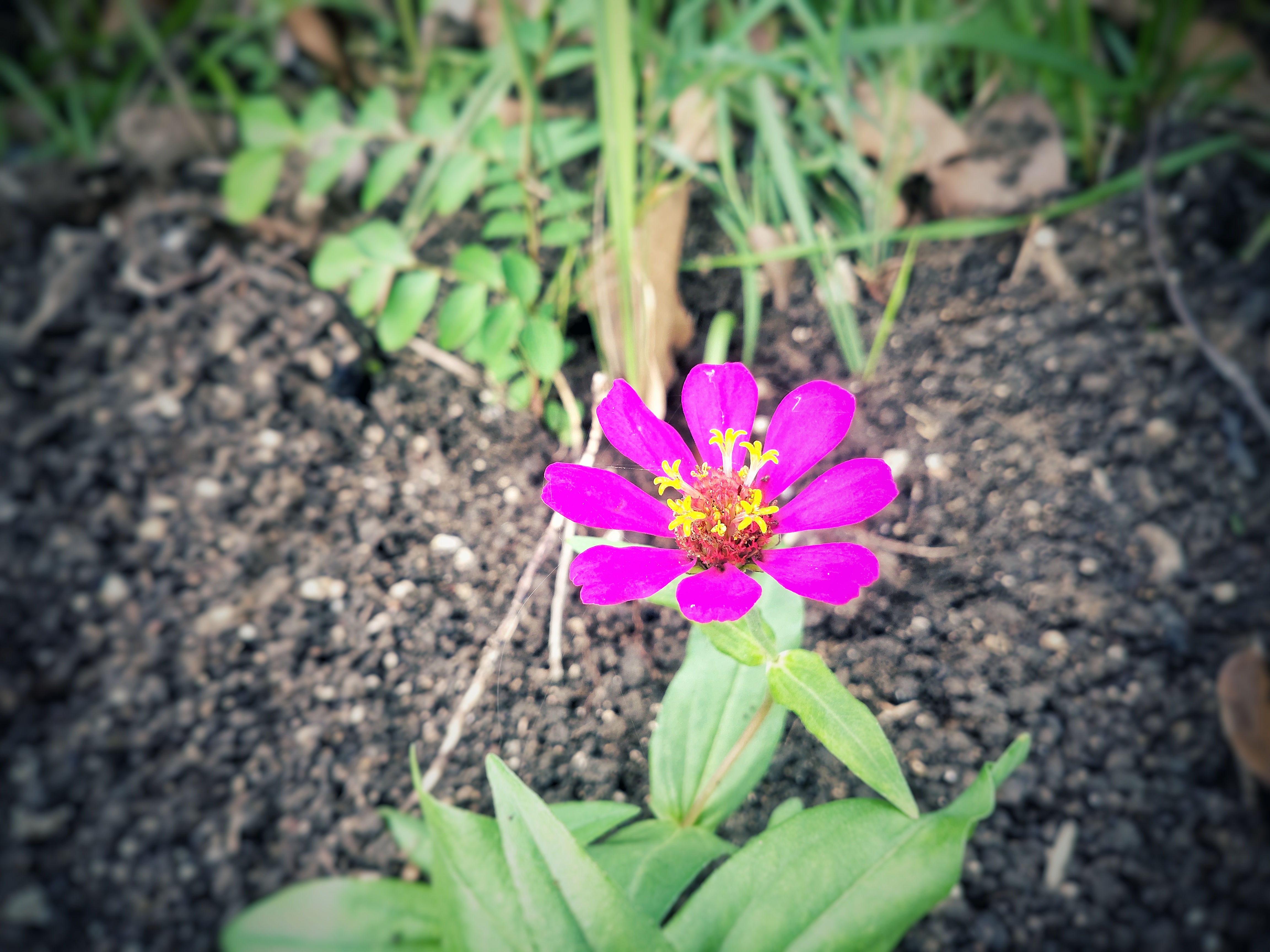 Using Vivo 32Mpx camera
This last photo is at the same time my most special highlight, because I shot this flower from the side and the color combination of grass and flowers blends very well together.
I chose to edit it to be a soft color, which is beautiful to look at, but the original color is still there.
Photo 6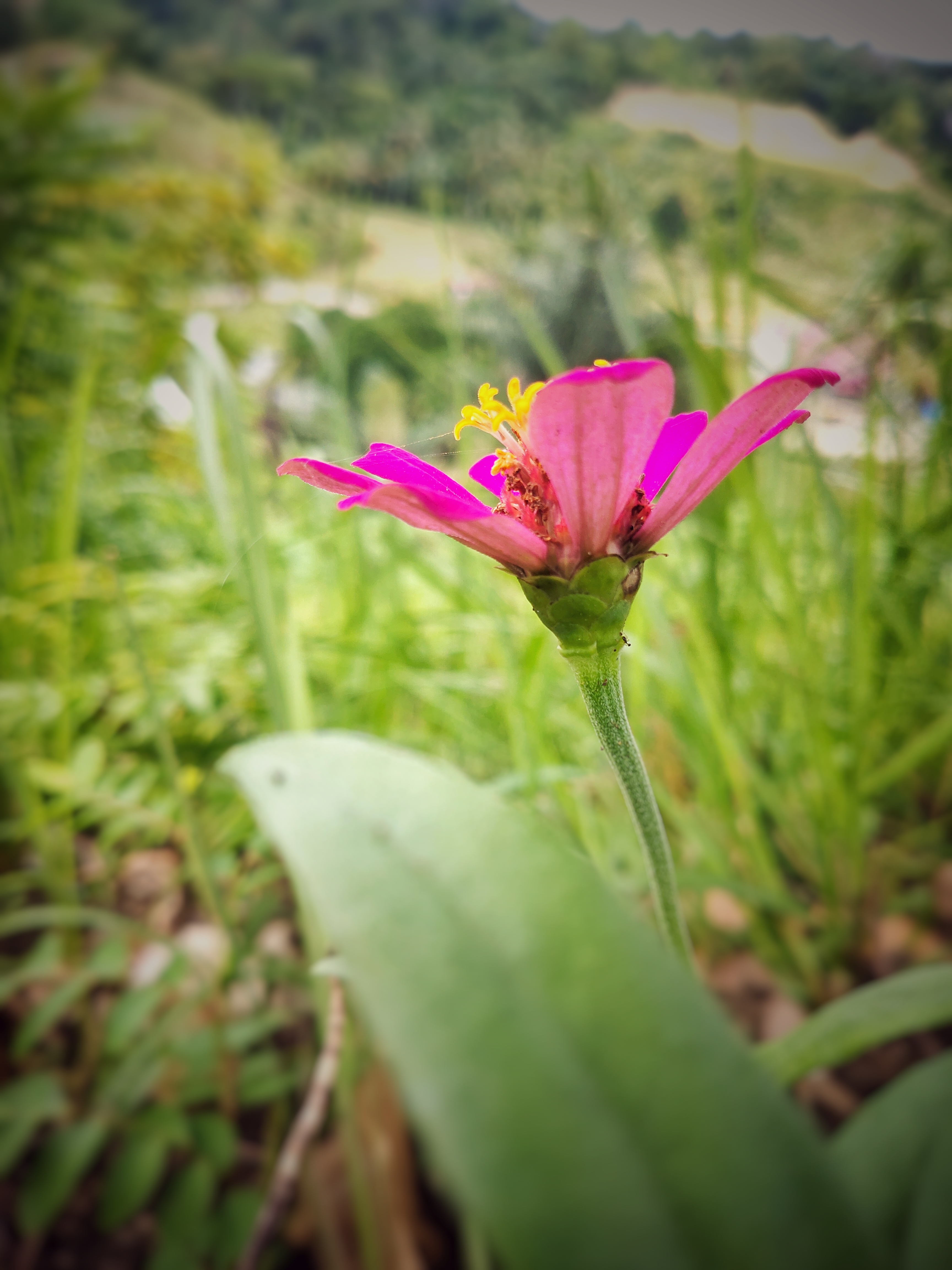 Using Vivo 32Mpx camera
Photo 7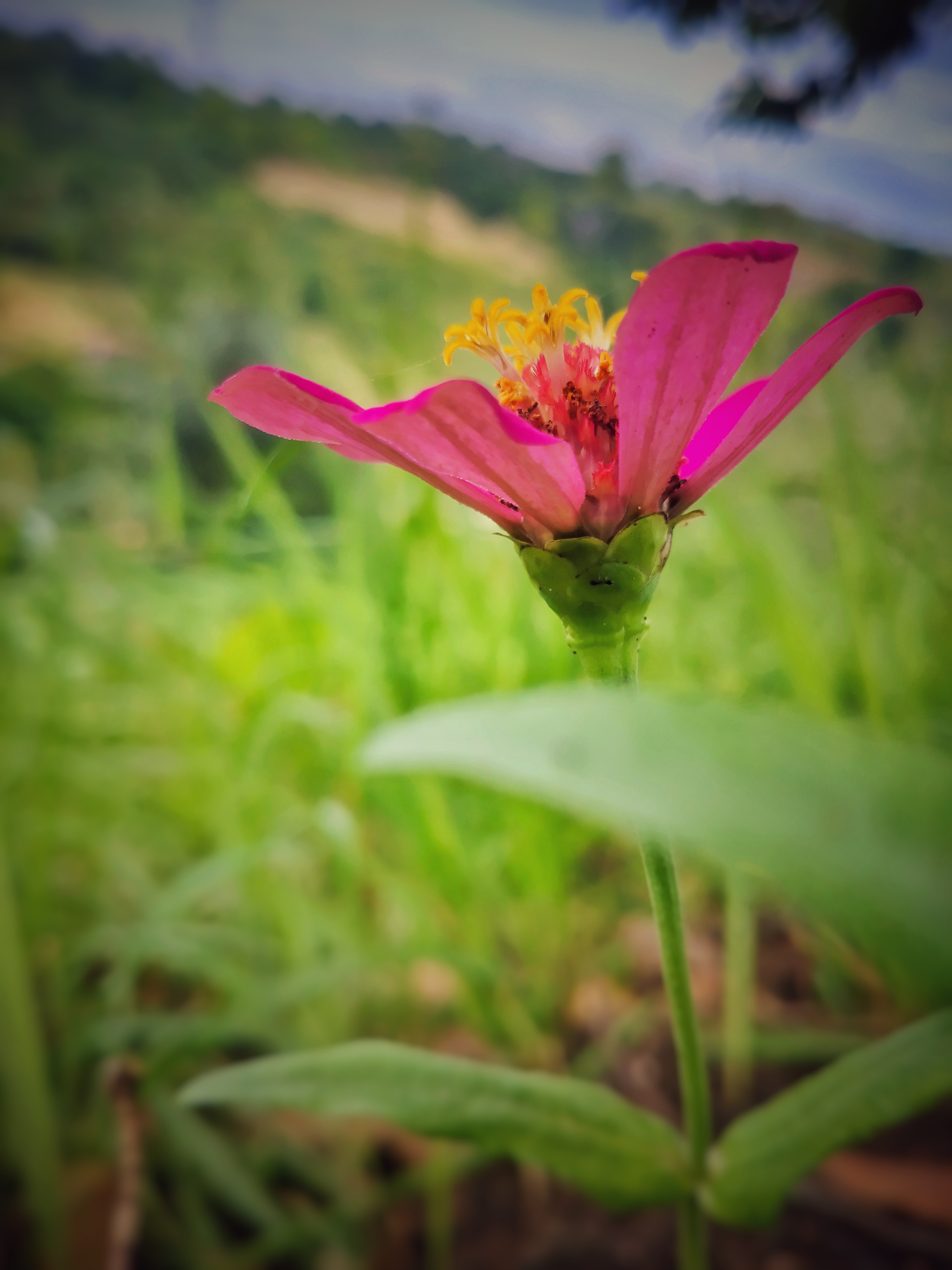 Using Vivo 32Mpx camera
The colors of natural beauty are so eye-catching, as well as signaling that nature always provides the best for those who seek it.
The photos above are also my memories of the activities that I live today, I feel calm there, even though I am tired of looking for it, but the satisfaction beats everything.
Thank you for those of you who are here, for your support, maybe I will be even more enthusiastic in giving other beautiful stories.
See my other posts about photography below:
Journey to the haunted house | Between curiosity and fear
Nature's character never lies about its perfection
Interesting photo from the point of view
Explore nature : Amazing view on high hill
Choice of colors and shapes makes photos more perfect | Photography 📷📷😍😍
Nature lovers will love to see beautiful objects like this 📷📷 😍😍
A fruitful journey with beautiful views of nature 🥰🥰🥰
The atmosphere of the fishing boat harbor during recess
Tiring journey but many beautiful memories saved
The characteristics of nature are always irreplaceable
The charm of beautiful nature can raise the spirit while on the move
Objects of beauty from nature | Flower Rays

---
---