March Monster Madness

Social Media Challenge Blog 👊
The Last Airdrop

This chaos legion card's airdrop is Lily Shieldpaw, the final chaos legendary summoner. I'd want to compliment myself for staying engaged despite pressure and enjoy the game considering the fact that the market is now experiencing extreme volatility due to the bearish market. The soulbound rewards are fantastic since I can earn many rewards, and moving up a league is beneficial in my viewpoint. However, what's really on my mind right now is that the Splinterlands team is getting ready for a significant change that will convert collection power into SPS staking. With the resources and SPS that ive I used to play the game, I hope to be qualified to move up a league.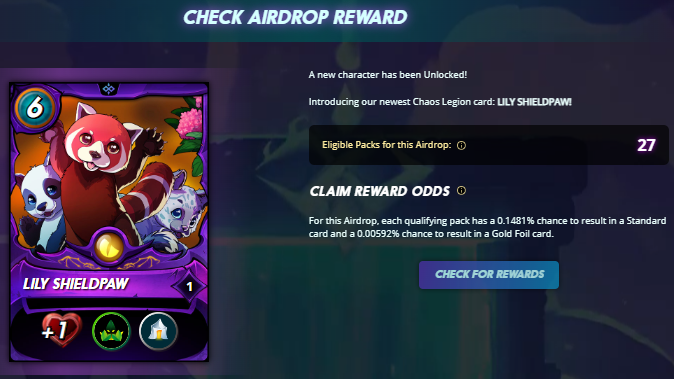 I was eager to purchase more chaos legion packs when it first erupted last year, but I only had enough money for 27 packs in-game. As a direct consequence, I was only able to buy a limited handful of chaos packs on the third party market because I wanted to get discounted chaos legion packs. As a matter of fact, I was not eligible for the last lily shieldpaw airdrop because I didn't have enough points for eligible packs. Because I am constructing my deck for silver to gold but am now paying attention to the cards that do have gold foils, the upshot is that I receive no prizes. I apologize, but it's alright; it's part of the challenges. Besides, I do not have enough money to make additional purchases.

Airdrop is completed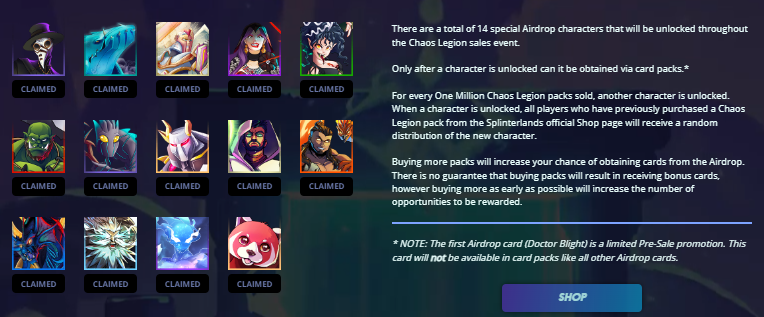 All 14 summoners on the Chaos Legion card have previously been unlocked. Which card is your favorite? Monster Card or the a legendary summoner? In my opinion, Possibilus the wise has the trample ability, which is the skill I like the most on splinterlands. I can watch as my opponent is defeated by those abilities when the battle condition is on the trample rules, and it can kill all of your opponents' cards in a single game depending on the rules or the damage and health of my opponent's settlement of cards on the battlefield combat.

Poseldar Wild Silver Invitational
Rules of the Battle

Wands out is a highly frustrating set of rules since the only monsters I can summon are those with solely magical abilities; no other monsters can be used in this type of situation. Even Steven is that even mana cost may be used in the combat. Target practice is that even ranged or magical monster has the potential to attack to snipe opponents monster.! with only 13 mana is a ridicolus mana rule set that is incredibly hard to alter in certain situations. I discovered a decent combo to experiment with this by using my very own summoner Mylor Crawling and the powerful Kron legendary card that I reneted.

Because Kron the Undying has self-healing abilities, I picked him for this challenge because I knew my opponent would be rather powerful with his Storm Alric and his Ruler of the Seas and River Nymph monster cards. Despite the fact that the magic's burst power is rather powerful, I was still able to defeat my adversary by healing abilities instead of using thorns. I still have the upper hand thanks to my Kron Undying Abilities of healing.

March Event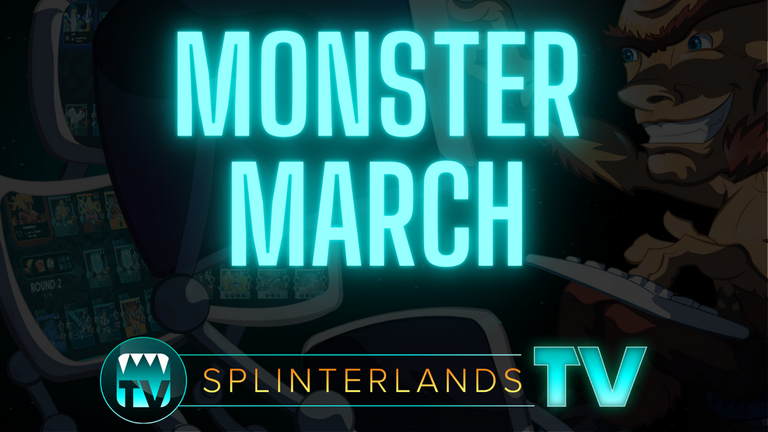 Source link: Splinterlands TV
That's right, this time we're stepping it up. There are more opportunities for everyone to win because we're giving away up to five prizes every stream. Splinterlands Team want to distribute about 2000 cards—a combination of all cards at all unique items the month of March. We could come across some Alpha summoners, Beta monsters, Legendary summoners, and a variety of mouthwatering gold cards. Even a Gold Foil Scarred Llama Mage is up for grabs for one fortunate winner!
Before you can win, you must have a Hive account that is connected to your Twitch account in order to get the cards.

You may now use the setname IGN command in the conversation by substituting your Hive account for IGN. Although the streamers only know what you tell them, be cautious to type it accurately. By inputting the!, you may always confirm the account that is connected to your Twitch.


Upon receiving the name instruction, the bot will respond with the connected Hive name.

Rentals make it easier by Peakmonsters

For your information, peakmonsters.com has tools that enable you to track your rewards history, make renting easier, and bid on your preferred cards. Therefore, try using this function to play Splinterlands more conveniently, make the most of your time, and have a significant positive effect.

End of Season Rewards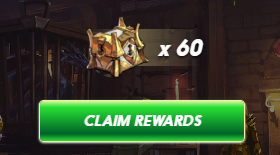 I received 60 Gold Chests as part of my End of Season Prizes after a great deal of effort was put into playing the game, achieving my objective of getting more Gold Chest Rewards was satisfying, and I am beginning to collect more Soulbound Rewards cards to level up and use in higher-level league battles.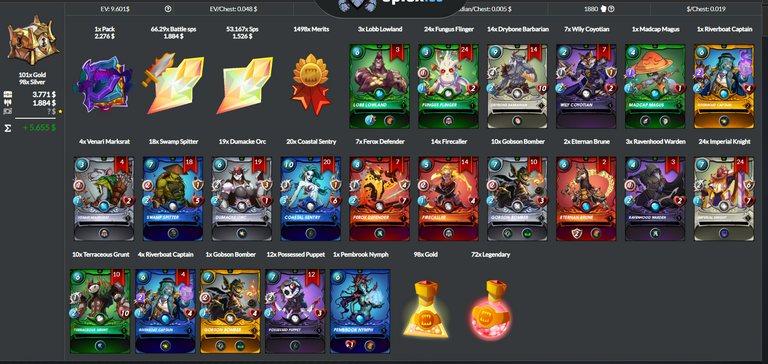 Source: Splex.GG
Because of the bonus that is given to myself if I can win every ranking encounter, I really want to gather my collection into gold cards. For this reason, I have valued gold foil cards from the very beginning of my participation in this game. I just acquired River BoaT Captain and Gobson Bomber to my gold collection cards.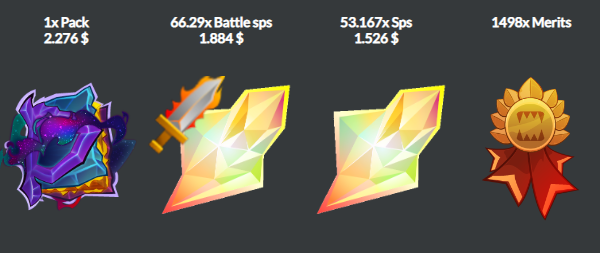 For my gladious sets, I received 1,498 merits, splintershards, and one chaos legion pack.

Splinterlands TV
My clip of the week
https://clips.twitch.tv/TolerantMildWoodcockOSkomodo-Sub615w6dAkC5zl2
Representing: Rick on the mountain
This is my submission for Splinterlands TV's Clip of the Week. Representing rickonthemountain, I like the way he reacts on his chest after receiving two gold foil during his live stream. His reaction is quite strong and powerful, just like he is on the mountain raging to conquer. I watch Splinterlands TV to support streamers and Splinterlands and hope to be one of the fortunate recipients of cards during the event. Fingers crossed and good luck to me. Gold Foil Llama, so exciting to watch.


Join the game with my referral link: https://splinterlands.com?ref=xykorlz
if you like my content please follow me for more 🤗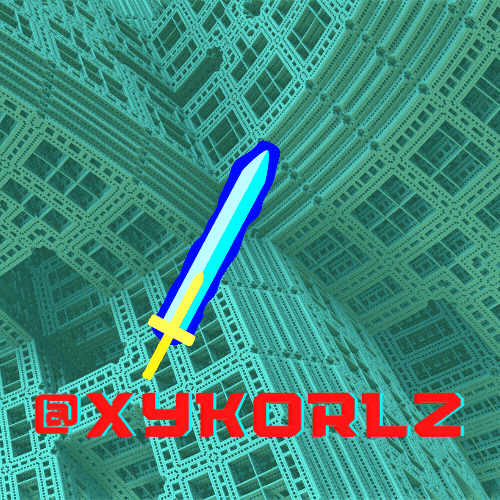 ---
---