Spirit Hoarder Power
Welcome back to my Battle Challenge Blog 🔥

Spirit Hoarder 🎬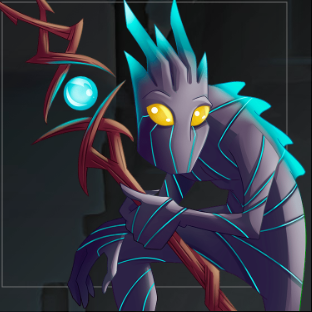 Short Story
With the exception of two enormous, golden eyes, Spirit Hoarder has no face. Its deep green body is covered in aqua-blue veins that converge to form jagged dorsal vertebrae down its back. The irregular ruts on its head nearly resemble pieces of splintered wood protruding from the body's otherwise smooth and tranquil form. This species has an extraterrestrial look, so it is difficult to determine where it formerly lived on its native planet. It is possible that at some point during evolution, its habitat was in the water, but it is now abundantly evident that it lives on solid ground and is entirely terrestrial.
The afflicted souls might be seen moving inside the sphere if one looked at it carefully enough, fervently seeking relief from the agony made worse by their permanent imprisonment. The Spirit Hoarder hunts the countryside with coldness, which is what makes it so profoundly horrifying. The Praetorians and the Chaos Legion have both been victims of the Spirit Hoarder's outrageous harvesting, proving that it does not care about what source of souls it takes.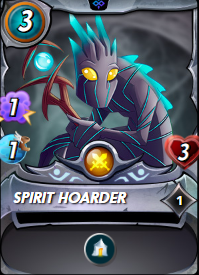 What did Spirit Hoarder do?
The first bodies the Spirit Hoarder saw were shattered and bleeding, lying all over the shore. One by one, it went through them looking for anyone who could still be hanging on by a thread of life. It finally located one.
The injured soldier turned to face the Spirit Hoarder, whose lips were coated with vomit. He screamed, "Get away from me," blood frothing at the corner of his lips.
The soldier's movement was stopped as the Spirit Hoarder trod on the edge of his cloak. It then jabbed his forehead with the staff's point. The soldier's lifeblood was still dripping from his body when the mists from the rotating sphere inside the wooden stave split and a bright blue light stretched out to grab his attention. "Your life energy is incredibly scrumptious, and I can feel it draining away."
His body eventually surrendered and rested. Once his spirit entered the sphere completely, the Spirit Hoarder trembled. Indeed, his essence would continue to exist, but it would do so in utter anguish. The Spirit Hoarder had no remorse for withholding that information from the victim. That just served to intensify the already excruciating suffering.

---

Video Battle Challenge
The Power Spirit Hoarder
(Unsupported https://youtu.be/mDih651ugTk )
Visit My Splinterlands Content: 3speak TV My Channel 💪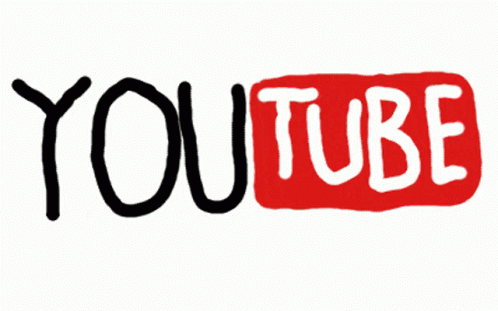 Thank you for reading my blog; if you found it useful, please click the YouTube Like and Subscribe buttons. I really hope you like it and recommend it to others.

Summary of the Game
Early Match up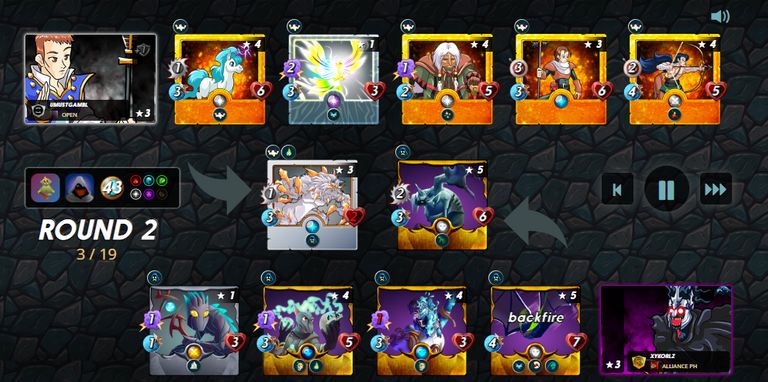 I didn't expect that my opponent would be able to quickly destroy my tank; he had healing abilities using a Devine Healer to support his Crystal Warewolf and also had silence abilities to lower my wizard magic damage by one. On the early fights, my opponent got the first blood and was able to burst down ahead of me my Crypt Beetle protector. But, in round two, I was able to take vengeance by demolishing his tank. He managed to knock down my sub-tank Shadow Snitch and eventually switch by my Rift Wing, which is unfortunate.
Mid-Game Encounter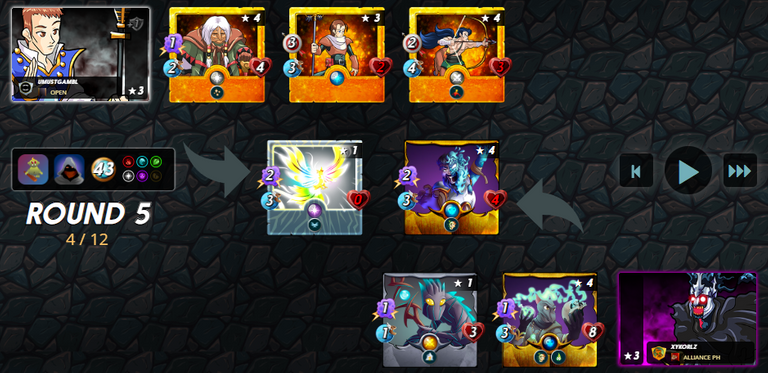 I was astounded by the strength of my Rift Wing because when my opponent misses a physical attack with it, the backfire damage it deals them causes terrible damage to my opponent's creatures, instead he got a big advantage and he had the high winning chance because I have low life cards, but my tank is persistent and still gives me a chance to win on the middle class of battles.
End Game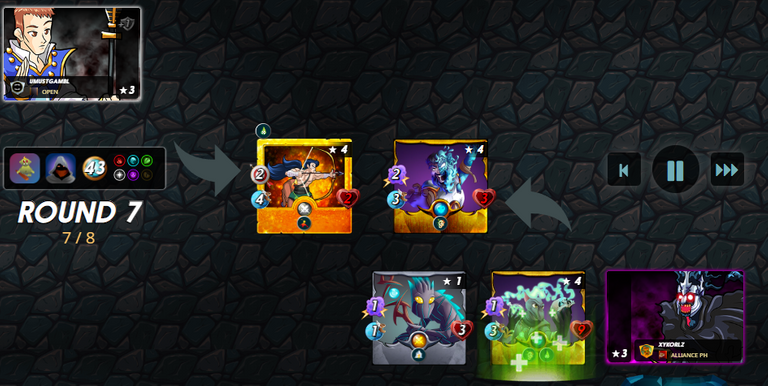 The last phase of the game was amazing to see since when my opponents cannot kill my Venari Bonesmith and Life Sapper eventhough he had enough damage to punish us, consequently my spirit hoarder kept utilizing triage to heal my beast. Despite though they were able to destroy my rift wing, the life that I lich against them was growing to make me stronger and more durable so that I could take control and win the confrontation.
Congratulations to me 🤗


Splinterlands Battle Link ✍️
Ranked Battle History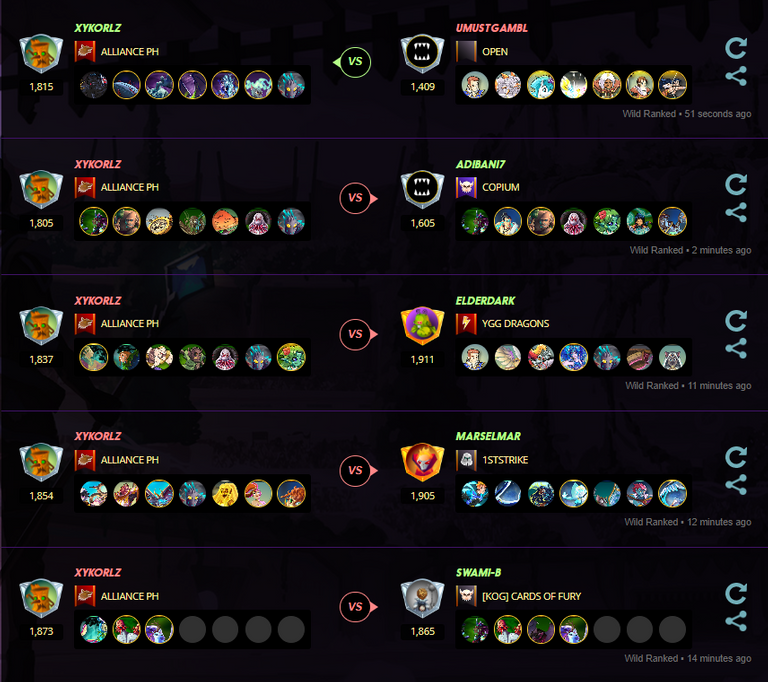 I tried my hardest to win the fight; on the Spirit Hoarder Challenge, I attempted five times until I finally achieved a flawless victory during a particularly recent battle clash. I struggle to win and gain SPS since most people have a lot of cards in their decks to compete on the silver to gold, which makes this challenge really difficult for me. Everyone wants to be higher ranked in the league, which means we have to compete precisely to move up the ladder.

Did your strategy work?
Because he utilized a triage to heal my cards from snipe attacks my spirit hoarder at the back to hide from frontal assaults I just tactically secure my spirit hoarder in order to win a match and my tactics and plan were quite successful in this match. Finally, in the latter portion, the spirit hoarder maintains restoring my team and gives me plenty of time to strengthen my monster by draining my opponent's life with lich abilities; for this reason, I maintain the phase's strength and triumph in the confrontation.
What will you try differently next time?
The legendary summoner Kitty Byzantium has the power to tank heal, so if I can solidify my tank with a taunt on the front by healing him, it's exactly a great combo. This is how I'm thinking about the other strategy to play with my spirit hoarder.
So if my Tank disappears as a result of a significant attack, the battle will last a long time. Those stealth attackers monsters would struggle to push my monster out of the way because my spirit hoarder will perform basic triage healing abilities, and my kitty would heal on the front.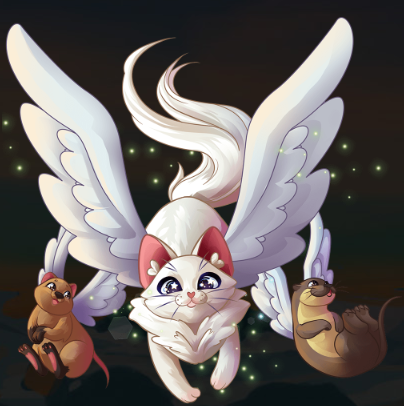 Do you like the Spirit Hoarder? Why or why not?
The key is to sustain damage and heal, which is why I like a monster with healing capabilities that makes my winning strategy give me a 90% boost of confidence in wanting to win. I like spirit hoarder because he is a low mana cost legendary monster with triage strengths that when I do encounter sneak and snipe attackers I can prevent them from bursting down my back lines.


Join the game with my referral link: https://splinterlands.com?ref=xykorlz
if you like my content please follow me for more 🤗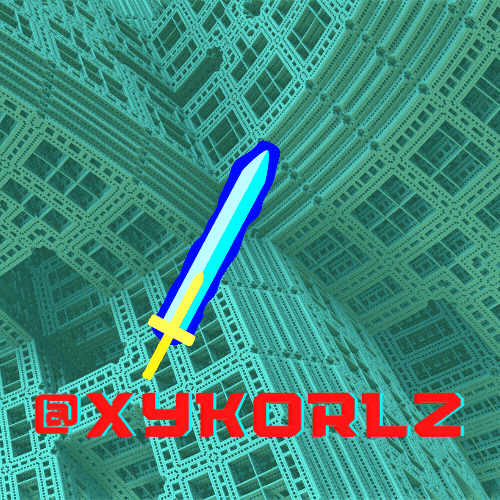 ---
---