Supply Runner - Challenge
Hello and thank you for visiting my blog. I've returned with a new challenge about splinterlands Monsters Card Supply Runner. Let's get the party started! ✨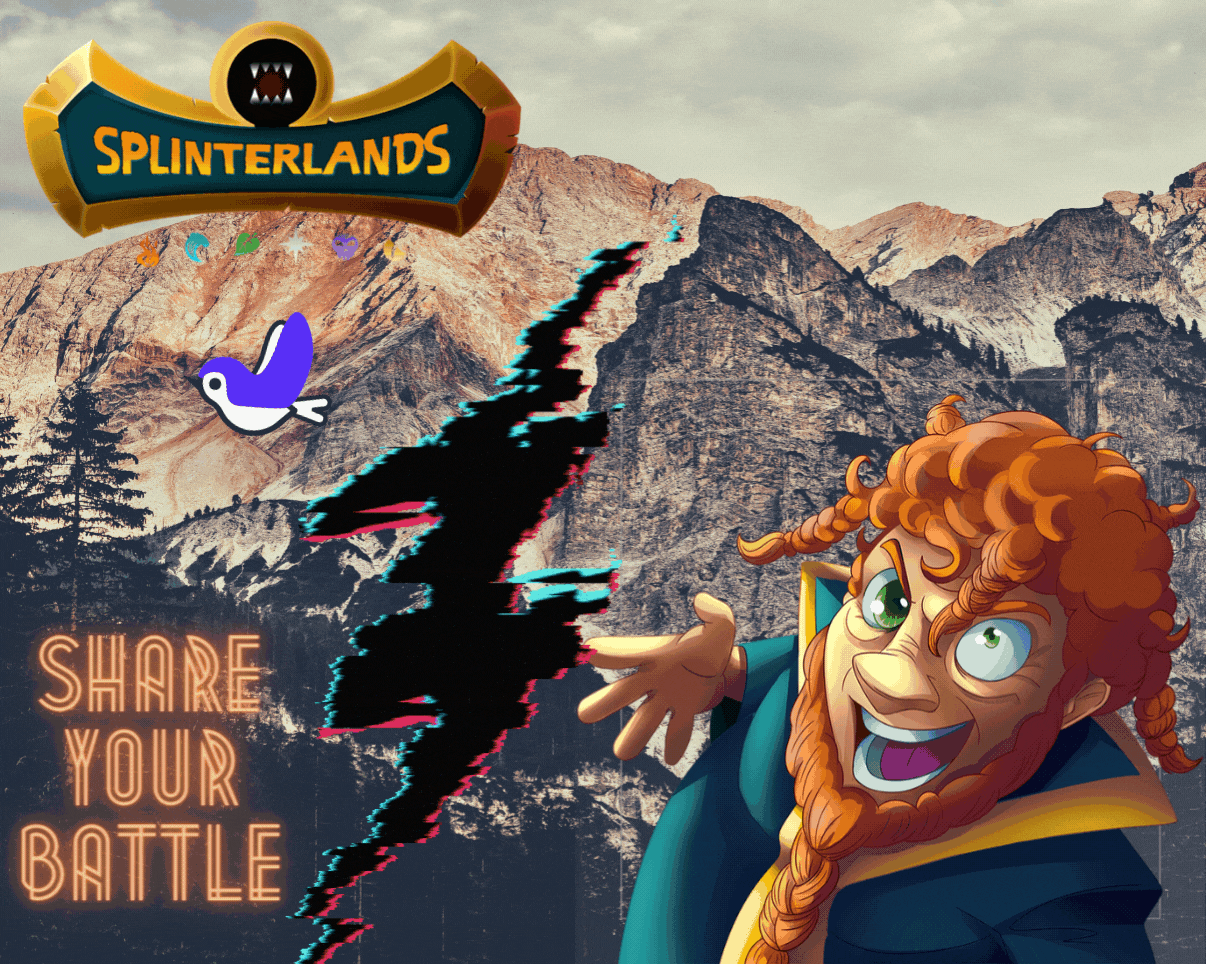 Here's how to join the weekly event in Splinterlands if you want to take part in the challenge.

Supply Runner 👈👈👈👈👈👈
==RULES OF THE GAME==

Keep your Distance - It is not possible to summon melee-type monster cards in these circumstances.

Armored UP - All monsters in the field shall have 2 additional armor at beginning of the battle.
---
Mana Cap
Element Inactive Fire

My Rented Alpha Standard Foil Summoner ALRIC STORMBRINGER level ★ 4

CARDS REVEAL

Since Alric Stormbringer is available in the game's Rules set, I was considering using him. I anticipated that my opponent would use magic as well, since we can't use melee in this scenario, so I prepared my deck as an anti-magic and burst-magic combo. I believe that Supply runner would support me win this battle, as it can add us the increased speed, allowing my deck to strike first.

| Tank Magic | Reflect Magic | Resurrection | Anti-Healer | Burst Magic | Speed Booster |
| --- | --- | --- | --- | --- | --- |
| Djinn Oshannus | Prismatic Energy | River Hellondale | Captain Ghost | Nerissa Tridawn | Supply Runner |
| Skills | Skills | Skills | Skills | Skills | Skills |
| Void/Phase | Magic Reflect | Resurrect | Affliction | | Swiftness |

Youtube Video Battle

I made a film for the audience to watch the thrilling moment when I eliminated my opponent with the supply runner ability.

(Unsupported https://youtu.be/Fg9m42ap73Y)




Short Film Battle : Splinterlands Battle Challenge 🤝

Round 1

As you can see, the first round was thrilling and exciting, as we both use magic. He had a lot of magic monster card in the field, but thanks to my supply runner ability, I was the one to deal first the magic damage to him, allowing me to immediately destroy his positioning and gain the upper hand throughout the entire fight. In the first round, I nailed it. In this event which consists of 16 turns, I was able to beat down his super-tanky mycelic slipawn.

Round 2

In the second round, i was able to take straight down the centauri magic,and regal peryton. The three remaining cards of my opponent's deck were unable to hamper my djinn oshannus due to phase's ability to dodge the enemy's magic damage, which is why I ended up choosing supply runner to power up my djinn oshannus's speed to achieve that occasion, which I did successfully, and it was very entertaining to observe.

Round 3

Round 3 is the final round. I expected the battle would be lengthy, but as I can see, I have dominated every round, so in this round I delivered my final blows to my opponent and accomplish my objective of winning this fight. The three remaining cards of my opponent, which are wood nymph, queen mycelia, and goblin psychic, are promptly deleted from play.

==Quick Battle Link==

Battle link





The Combat Link that refers to the real battle on the splinterlands website.


Did your strategy work? What will you try differently next time? Do you like the SUPPLY RUNNER? Why or why not?

1ST Question

In fact, my approach was excellent, since SUPPLY RUNNER was the strongest card in this challenge and in terms of speed, allowing me to beat my opponent by hitting first and smashing his cards. And it is because I am in the lead, along with the swiftness and phase powers of the Djinn oshannus, so my opponent misses their magic attacks.

2ND Question

If I am given a second opportunity at this challenge, I will attempt to utilize Yodin. Yodin is quite slow, so he requires the added speed of a SUPPLY RUNNER abilities, and I believe Yodin will have a greater chance of not missing its attacks and the higher probability to blast away opponents cards!

3RD Question

I like SUPPLY RUNNER because it provides swiftness that increases the speed of my cards, but it requires level 5 to unlock his skills, thus I need a summoner with a higher level in order to summon him and use his abilities in combat.


Join the game with my referral link: https://splinterlands.com?ref=xykorlz
if you like my content please follow me for more 🤗





---
---