Work hard, have fun, and earn rewards

Social Media Challenge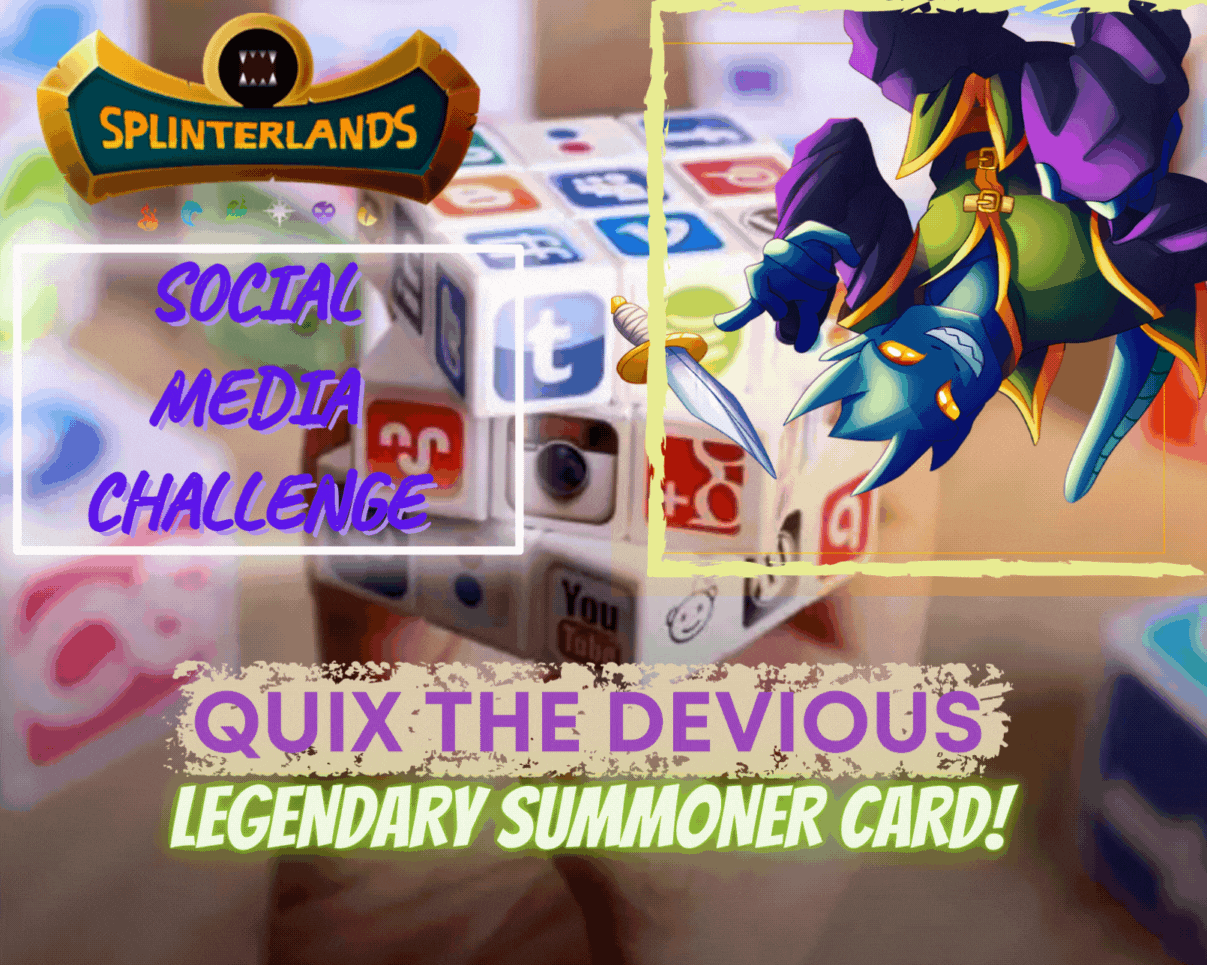 i am saving money to buy more packs as of the moment i am trying to open in a week or if i have more money i hope i can open more for now i need to work hard and grind so i can get more chaos legion pack in my end of season rewards or my daily quest.


My Chaos Legion Opening Pack of the Week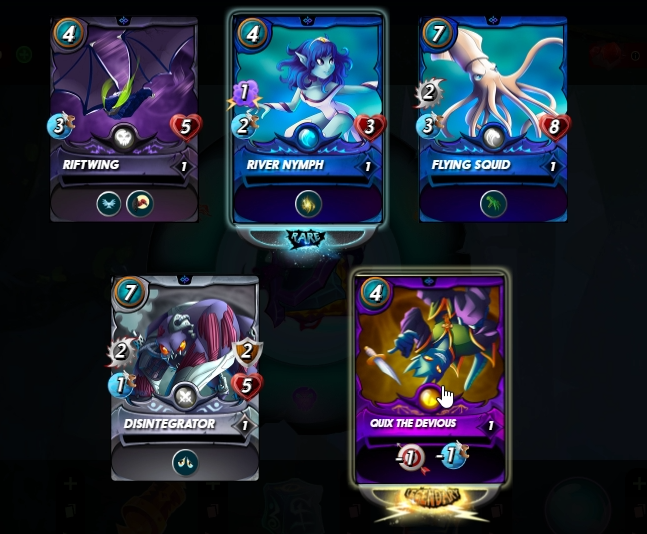 I am really excited when i open this i though its going to be a gold foil card but it turns out to me a normal standard legendary card, but still okay because i really wanted to get more of this so i can level up my legendary cards so i can use this in Gold division and Diamond league.

My Favorite Battle in This Week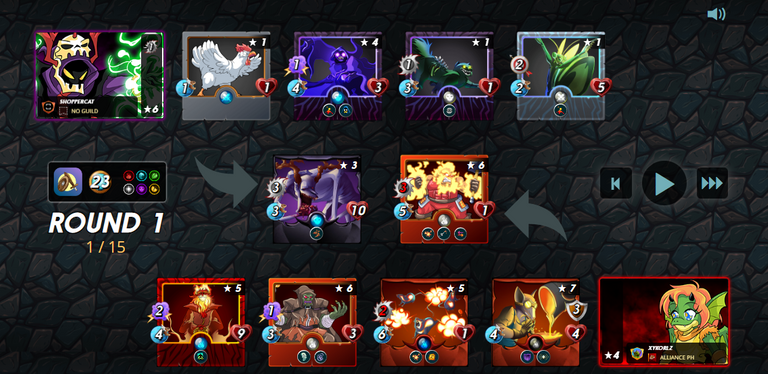 This is one of my favorite fights of the last season battle i had, it is because i use 1 hp tank in the frontline using Explosion Dwarf, i just want to experiment and experience my strategy utilizing different kind of uncommon comboes which i was able to win this match. as i secured my last stand Efreet Elder as my last man standing for the late game, the best thing happen was the redemption blast damage of my exploding rats that actually made an impact in the middle game. that was awesome and incredible to watch i provide a battle link so you see the actual match of what happen in this combat feel free to comment on what your insights in this battle or any suggestion that i might improve my way of battling my opponents.
here's the link of my match : Favorite Match

My Tournament Battle to Win with SPS

It was a wonderful experience and a challenging way for me to learn; however, I still need to practice and learn more new techniques and strategies in order to outperform my opponents in the tournament. I got 10 sps. It was really difficult to play with these strong people who play in the tournament.

While awaiting the outcome of my battles, I hope to use more technique to win on top and challenge the tournament's champions of this period.


Gladius Pack Journey of the week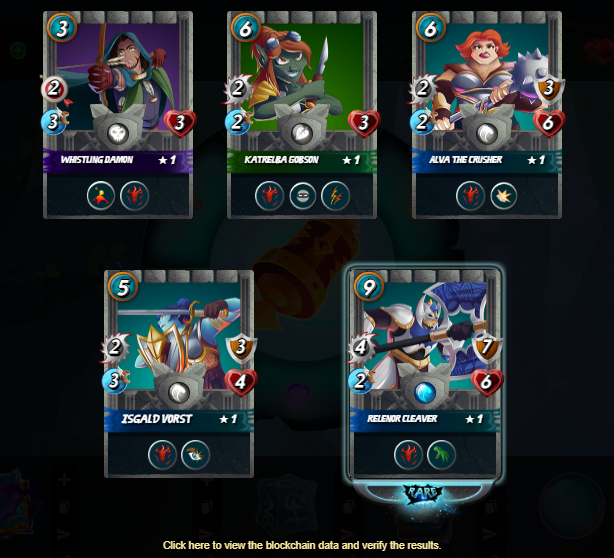 i am glad working with my guildmates and to earn more merits to unlocked more gladious packs. and so happen that in the end of season rewards and chest rewards daily i was able to get more merits. looking forward that i might get a gold foil gladious pack in the next months and days. happy grinding everyone!

My Splinterlands Youtube Battle and Rewards Compilation
(Unsupported https://youtu.be/8n1PmXj9xEQ )
I compiled a list of my notable achievements from my previous season's end rewards, daily quest rewards, gladious opening packs, and a winning chaos legion pack that earned me a quix the devious, and showcasing one my favotire fight in the game during the week challenge, which im using a fire element to defeat my opennent. However, Despite my busy schedule of tasks and obligations as a healthcare professional working at a hospital, it's all hard work and time management. I enjoy playing games, thus it's my passion and commitment to effectively manage my time both in-game and in real life.

10th Airdrop Card
Conqueror Jacek will be unlocked as an airdrop to those players and persons who are qualified to receive the airdrop and to get it who buy the Chaos Legion Card in the in-game market since Chaos Legion Packs are halfway to reaching the 1 million packs to be sold target.

The Fire element Summoner - Conqueror Jacek will be the second Chaos Legion Legendary Summoner airdrop card!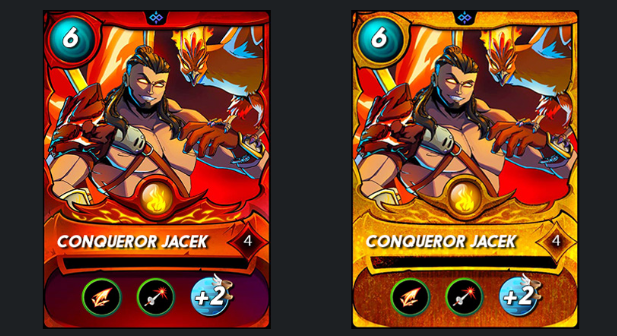 The character is the 10 card from the Chaos Legion to be airdropped. The character was created by @jacekw and is the eleventh Chaos Legion card that pack buyers will receive via airdrop! For more information, please visit the link provided below, which highlights some additional, important information. Conqueror Jacek ✍️

My Splinterlands TV Battle Entry
CLIP OF THE WEEK
https://clips.twitch.tv/AlluringMagnificentWalrusPhilosoraptor-pT6Rhf1cbXOMYpiL
I enjoy watching the confrontation between Kron and the Llama in The Last Stand; thank goodness, the Hydra is quite powerful, and Kron is losing enough life due to the Earthquake Rules. According to the streamer at the time, the combat was really close and grueling. I'm hoping to catch more of it and enjoy it immensely.
I appreciate the fantastic stream :

This was on his broadcast, I noticed. Splinterfest, an upcoming event, will take place in Splinterlands. Watching this is exciting and enjoyable.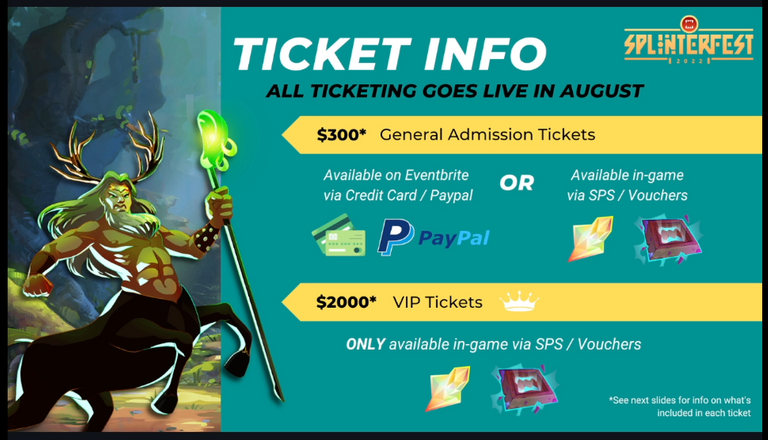 Join the game with my referral link: https://splinterlands.com?ref=xykorlz
if you like my content please follow me for more 🤗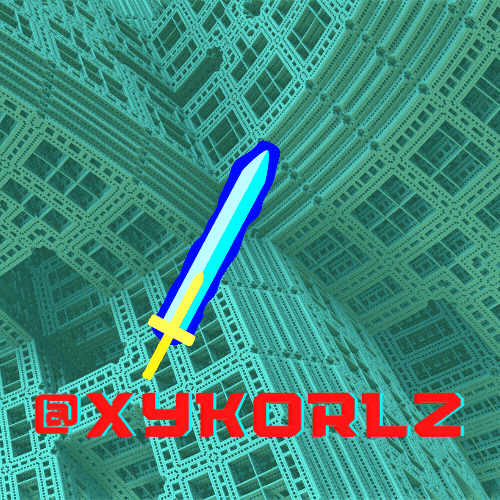 ---
---