American Tradition
Today, Joe Biden, President of the United States of America, and the Milwaukee Bucks celebrated milestones and achievements at The White House. The visit was aimed at the police shooting of Jacob Blake back in 2020 and the coronavirus vaccination promotion.
Milwaukee Bucks who have not won a Championship in 50 years, were all celebrating the tradition between the NBA and The White House. Giannis shared a video preparing to meet the president.
Progress?
The NBA Champions would normally visit the White House to honor and celebrate their accomplishment. However, for the last 4.5 almost 5 years we haven't had any NBA Champs to visit The White House, therefore, breaking the tradition. Back in 2017, the Golden State Warriors, the NBA Champions' invitation was rescinded for hesitating by Trump.
Going to the White House is considered a great honor for a championship team.Stephen Curry is hesitating,therefore invitation is withdrawn!
— Donald J. Trump (@realDonaldTrump) September 23, 2017
Congrats to the Bucks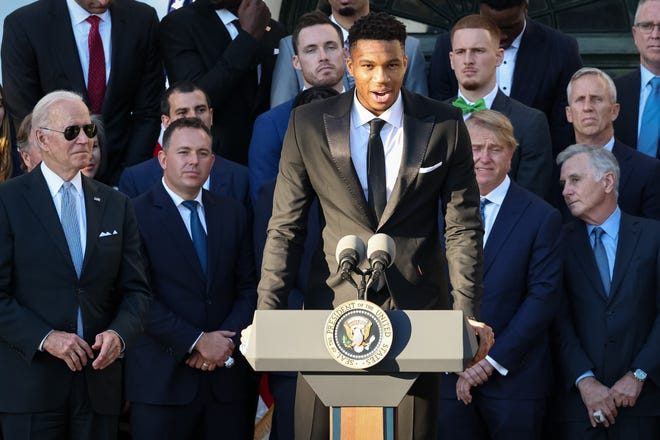 ---
---