Tired of Pizza? Try a home-made 'Calzone'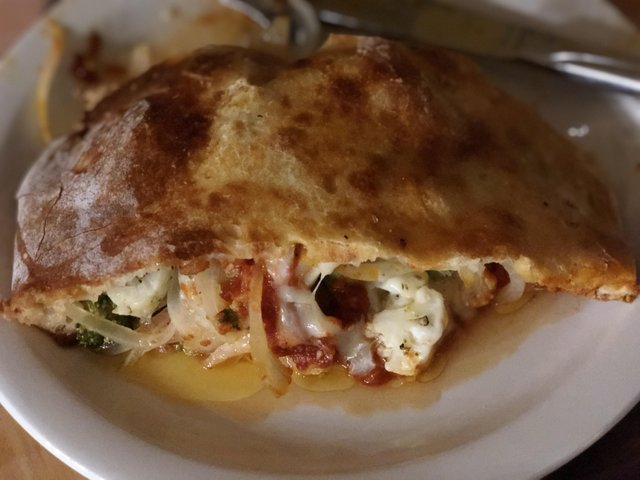 ---
Around 2 years BP (Before Pandemic :) my wife, who is a pizza addict & I began experimentingbwith making our own home-made pie. I've shared the results, on Hive, and hope to continue to do so with other pizza lovers out there.
Emboldened by our successes over the years, we got more ambitious and have attempted to make another Italian favorite, and variation on theme. Calzone, basically, is a pizza folded in half (before cooking) with stuffing -- think of a glorified hot pocket.
As with making a pizza, the joy of creating a calzone is that you can stuff it with whatever you like or happen to have in your kitchen, at the moment. In this one, I sautéed cubed chicken , as well as broccoli with onion:
---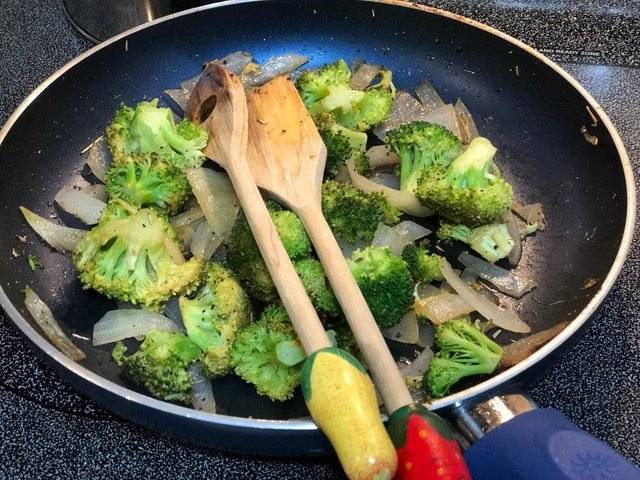 ---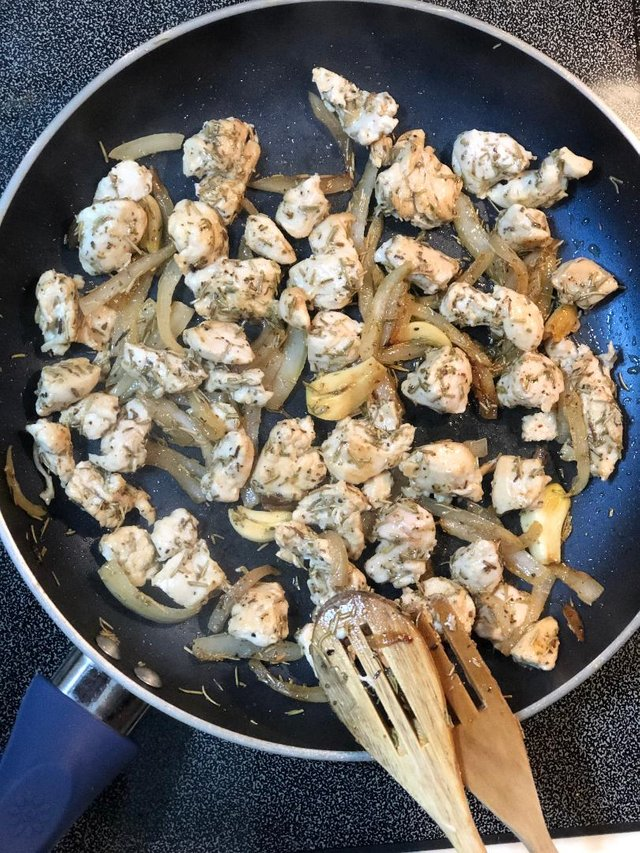 ---
Next step was kneading the dough. Basically, it's the same as preparing a pizza. I noticed that if you dust the dough, liberally, with flour it makes for easier to handle.
The base for this calzone consisted of tomato sauce mixed with pesto and, once chicken and broccoli were prepped, I added Parmesan & Swiss cheese on top of them.
---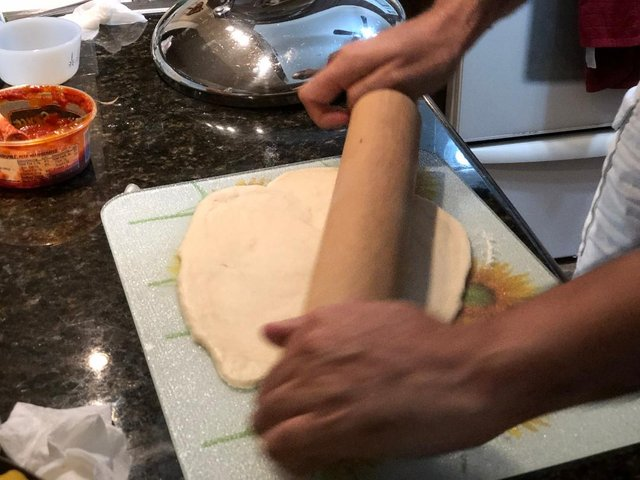 ---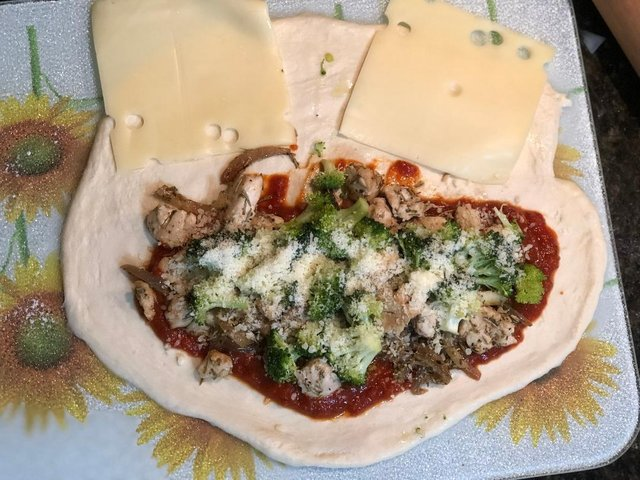 ---
Now, comes another tricky part... Carefully, folding the dough over, again, using more flour helps (as it might be quite sticky). Try to leave around one inch of a flap on the outside, which you can then pinch with slightly moistened fingers, to seal the sides.
---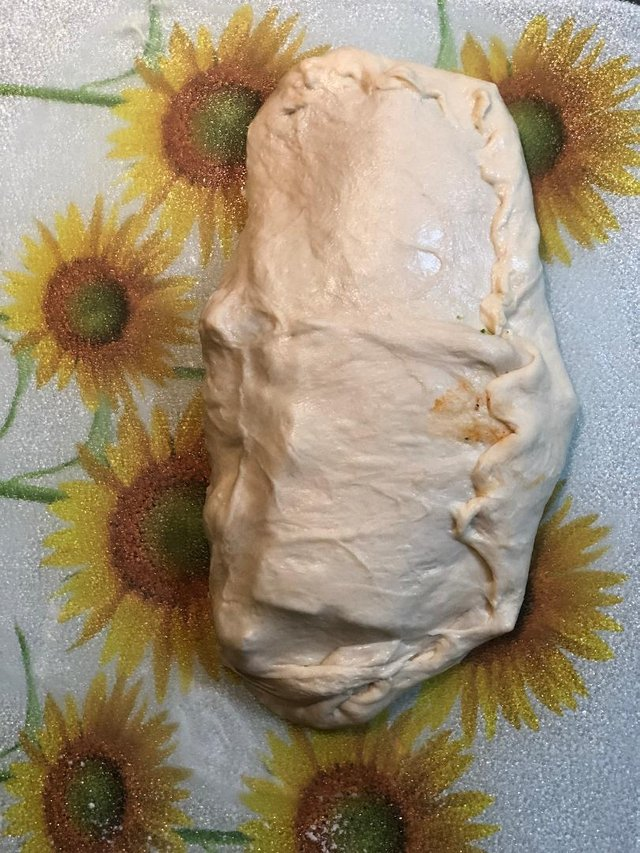 ---
It helps to make a few breathing holes in this edible art and if you're feeling fancy, as a last step before popping it into the oven, you can lightly applied egg whites to the top & sprinkled more (Parmesan) cheese.
---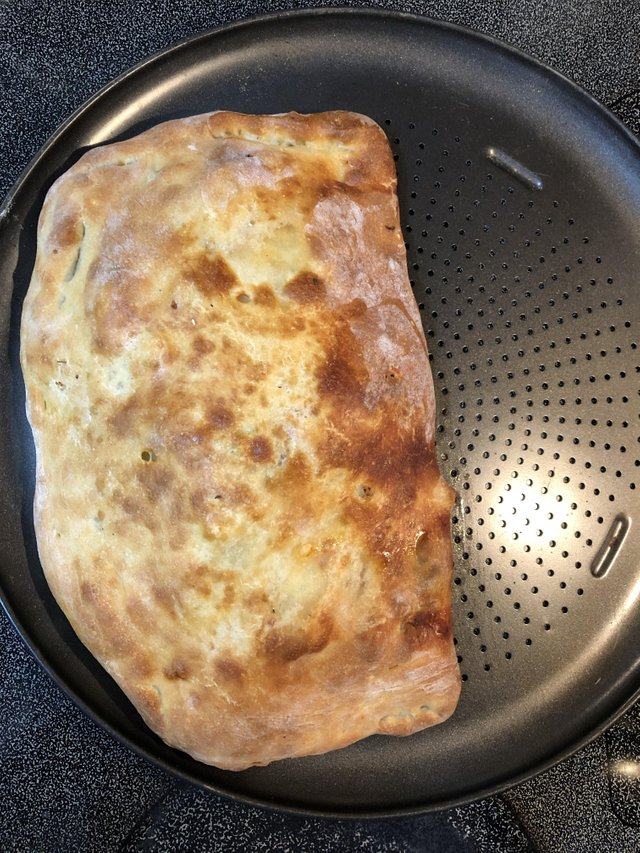 ---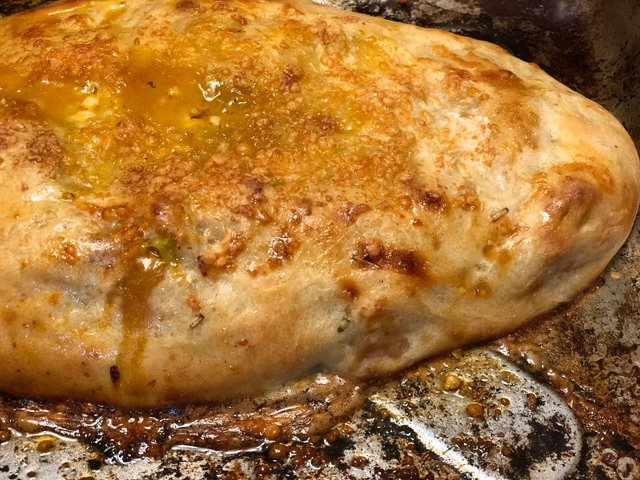 ---
Preheat your oven to 450 degrees, and slip your pizza pocket in for around 17 minutes. The mouth-watering, golden-delicious results speak for themselves...
---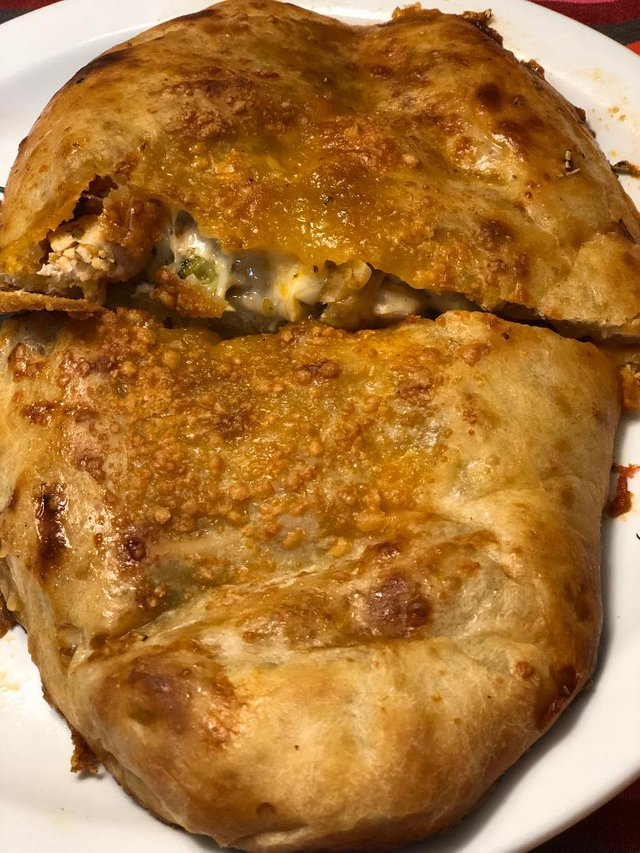 ---
Bon Appétit!
---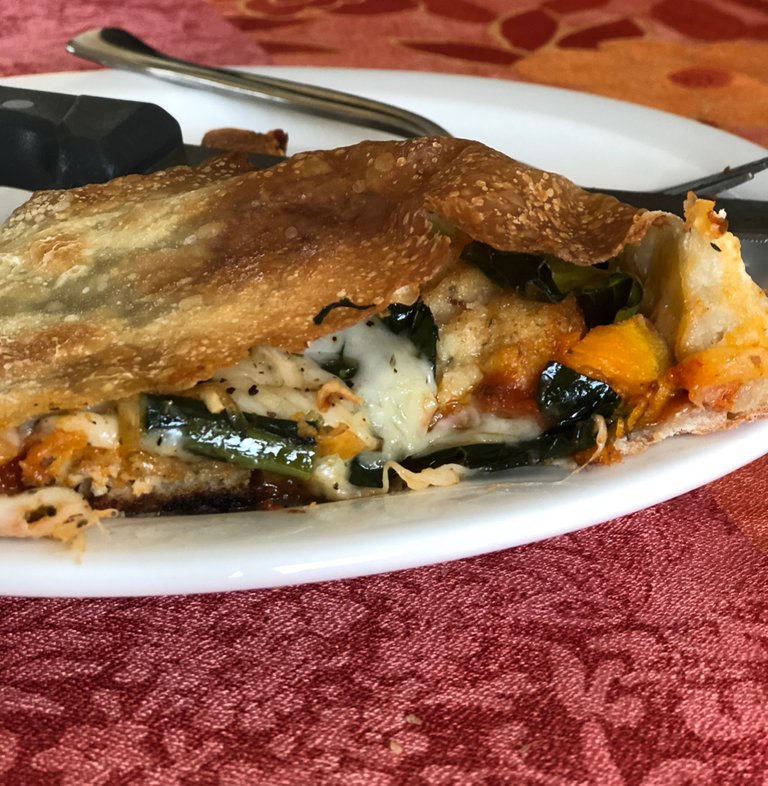 ---
---