Watching a pigeon grow over 1 month (pictures & video)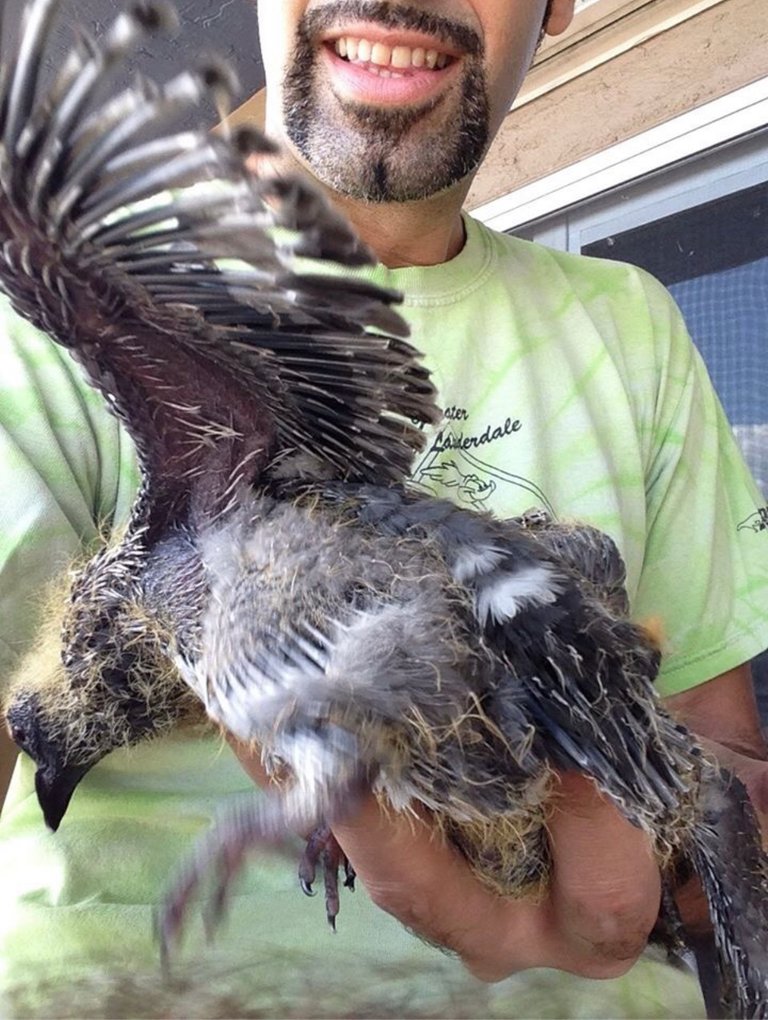 ---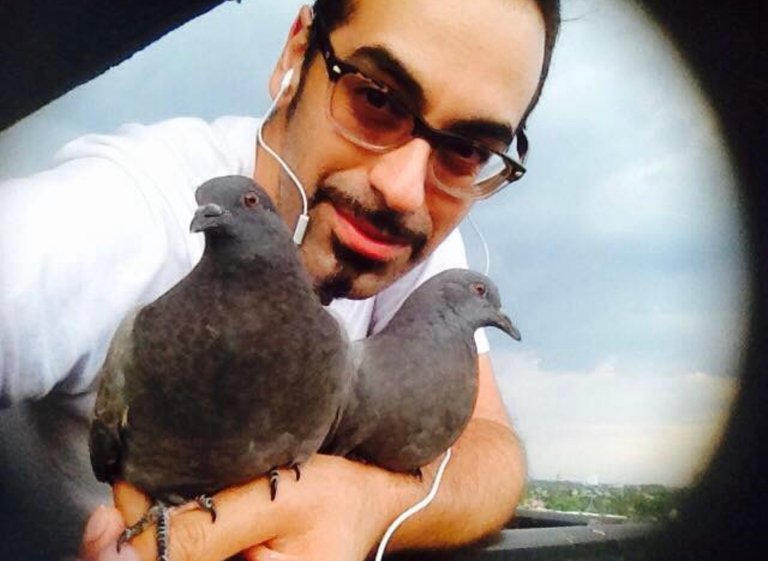 ---
Life is amazing & to watch a living creature grow —whether a plant, animal or human — is to witness a miracle unfold.
That's what happened when I found an egg in a flower pot on my balcony , one morning . And the next day, they were two. (I learned this was common practice among pigeons: to have an heir and a spare).
---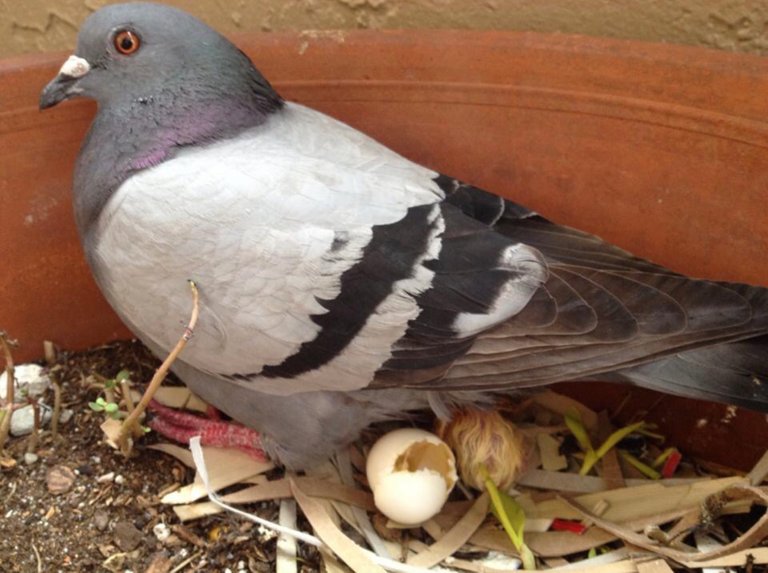 ---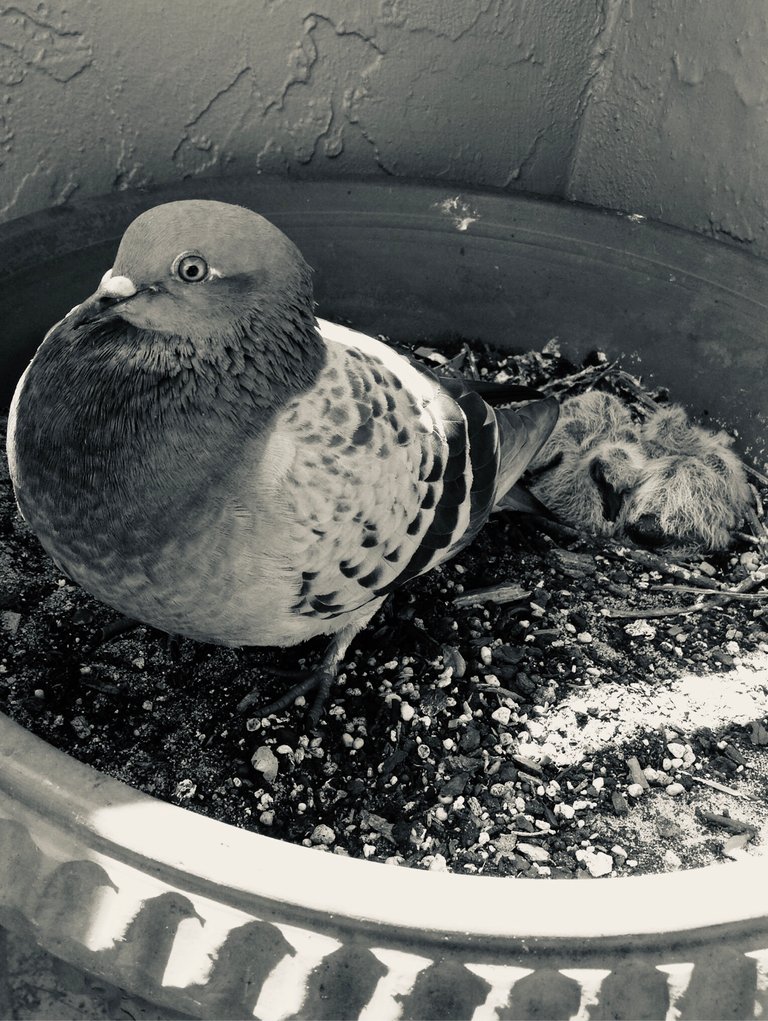 ---
You can imagine my delight when eggs hatched 🐣 & these stinking cute creatures emerged.
For the first few days, their folks tried to jealously guard them from my sight. But, eventually, as they saw that I meant no harm, I was allowed to pick up the kiddies.
---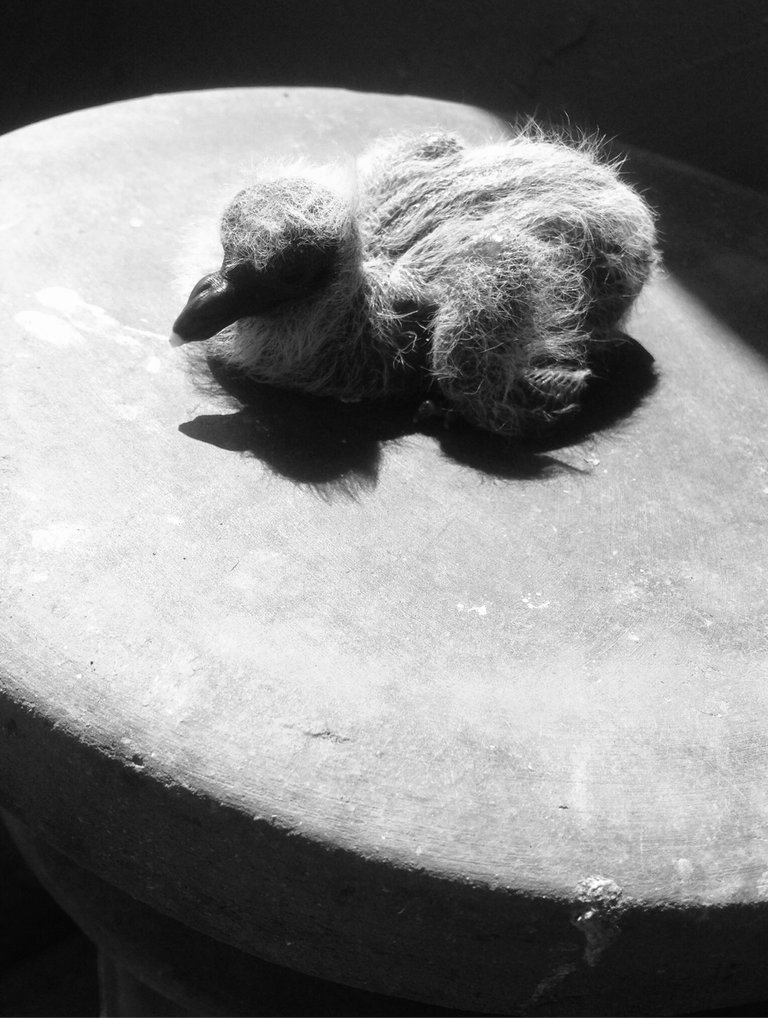 ---
Ugly, adorable baby dinosaurs, aren't they. Fascinating how they seemed to double in size, every other day (they are fed very high protein milk)
and grow stronger with the passing of time.
---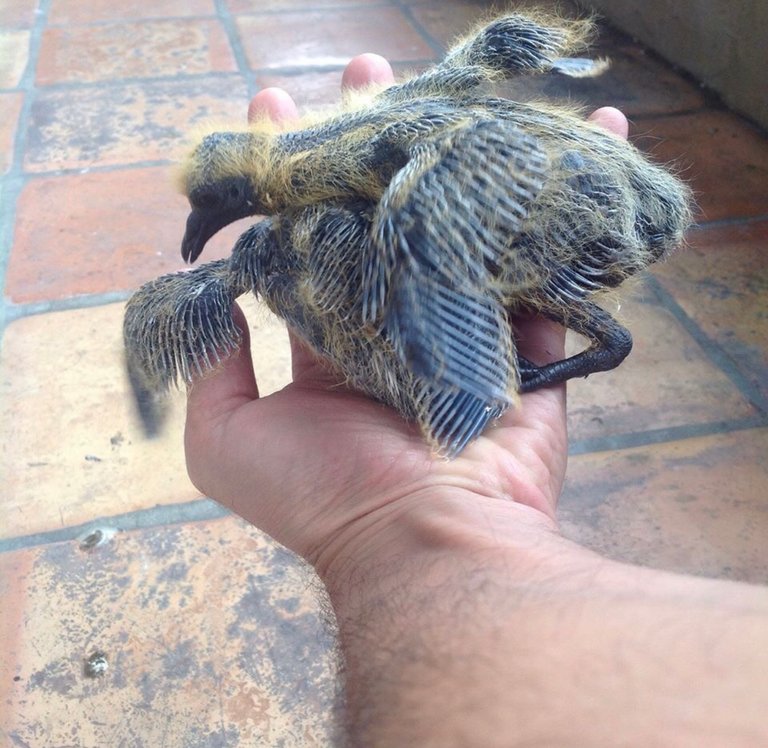 ---
They were still wobbly by the first week, but more aware of their surroundings and their personalities beginning to show through.
---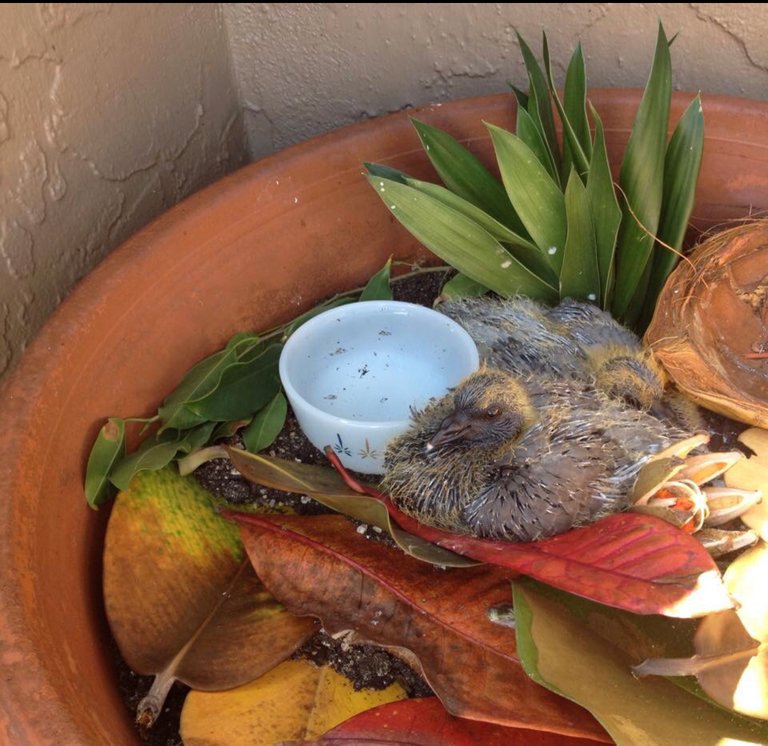 ---
Now the mama would step back, so they couldn't see her, and papa would feed them less and less right out of his beak, through week 2-3, so they could become more self-reliant.
---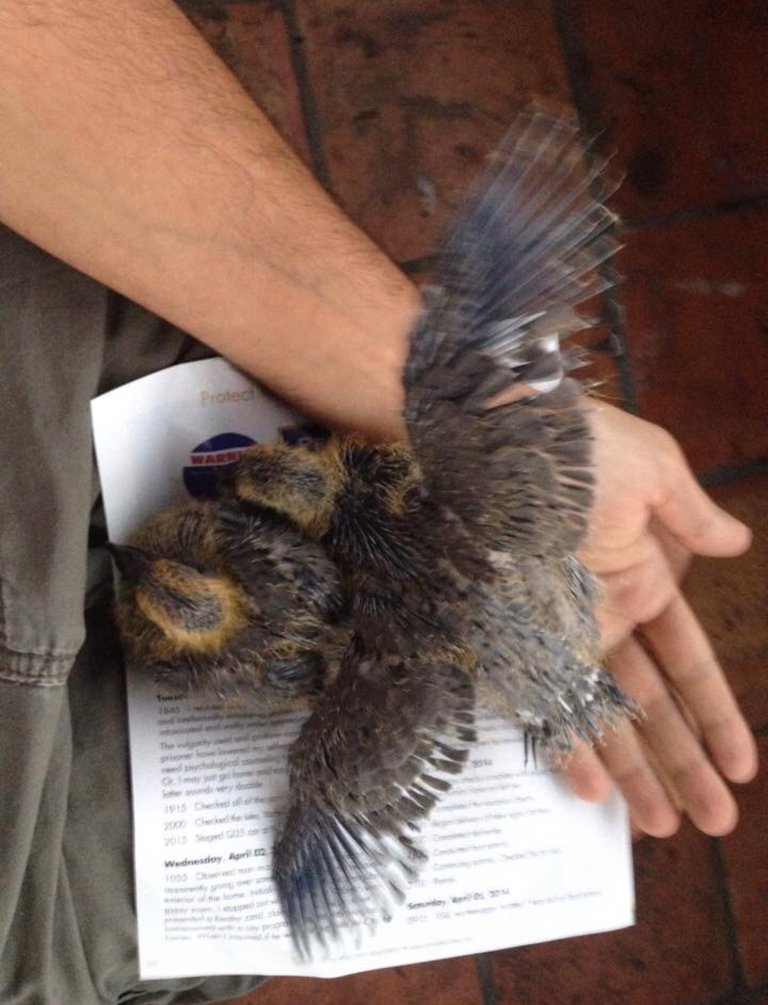 ---
The last step is learning how to fly at one month old and that's daddy's job. I might have delayed process by a day or two by letting kids cling to me.
---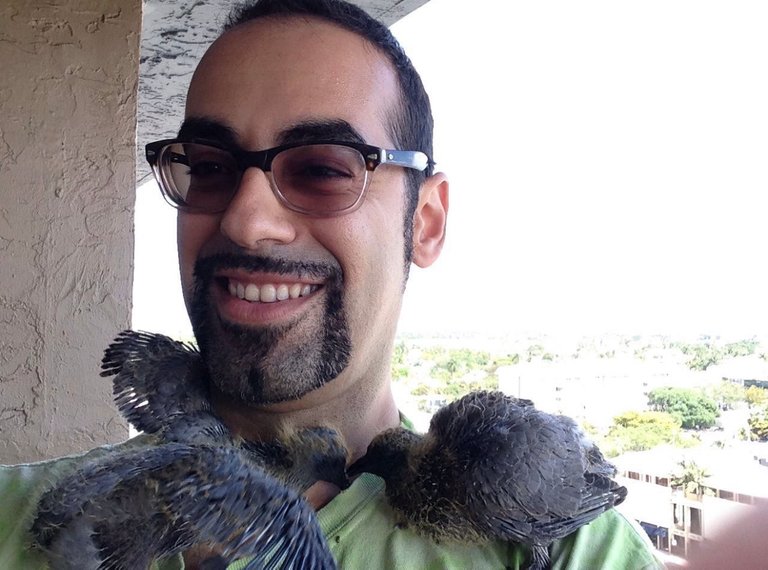 ---
A fully grown pigeon looks just like their parents, no more yellow feathers, only slightly more fine boned. And after their first days of flight, they might still still return for a few times to spend the night.
In rare cases, when I formed a special bond, a pigeon would return months later to say hello.
---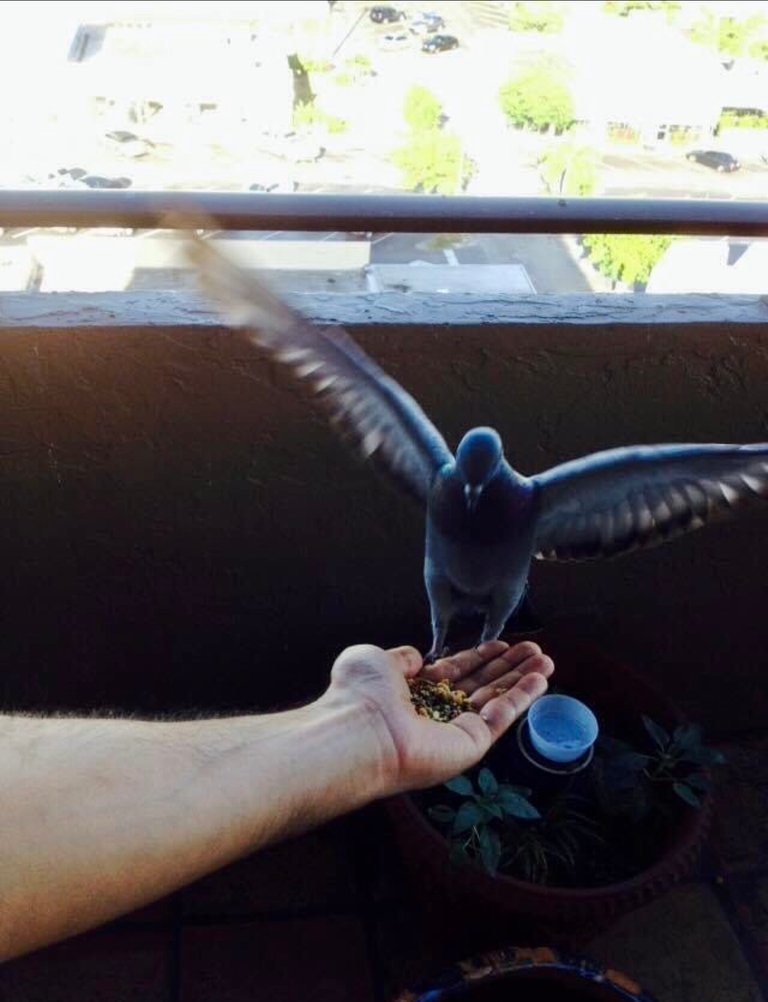 ---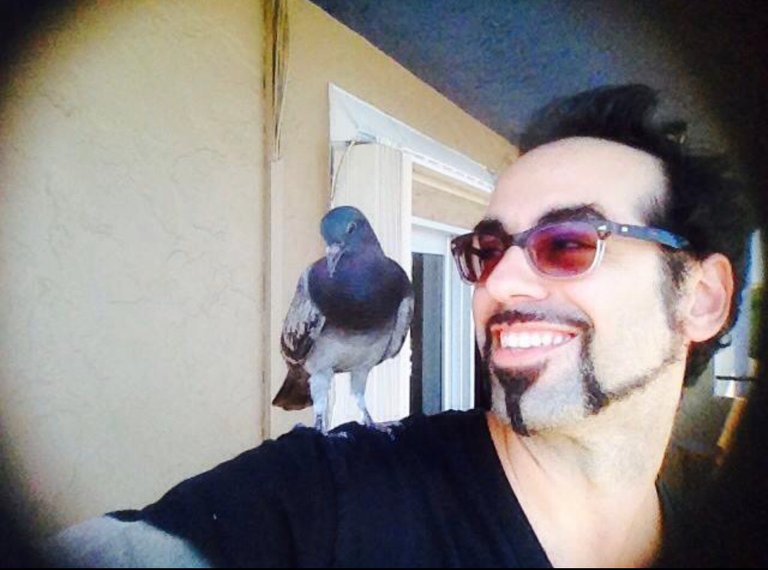 ---
And shortly afterwards, the mama gets broody and the cycle of life begins all over, again. Marvelous…
Here's a video of our interaction:
---
---
---