"And Just Like That The Hunger Returns" - Movie Review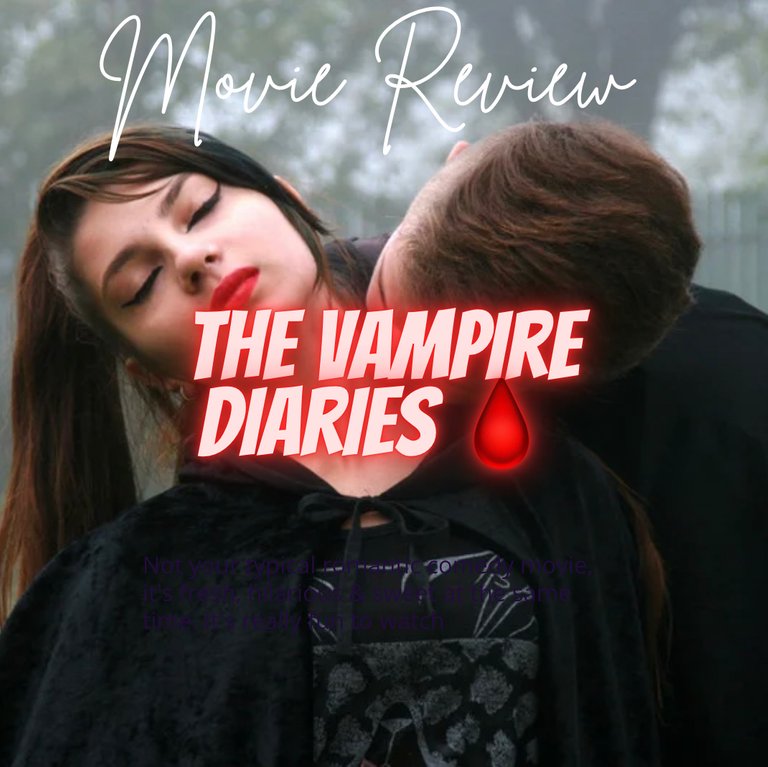 Canva
Image designed by me with Canva
Movies are something I love a lot and today I want to share one of them with you. This is an old movie but it's one to look out for.
So why the title? I love good quotes from movies and this one I used in the title is a quote from one of the main characters in the vampire diaries that I simply adore. It has stuck with me for a very long time and although, plays no role in my real life I still like it.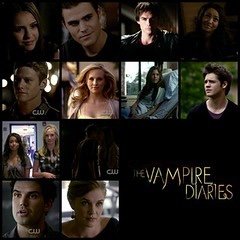 source
I'm pretty sure a lot of us have watched The Vampire Diaries (TVD). To those of us that haven't, I will do well not to spoil the movie for you. 😉
The title signifies an important storyline that was developed in season 5 of the vampire diaries series. Like the name, the movie is about vampires.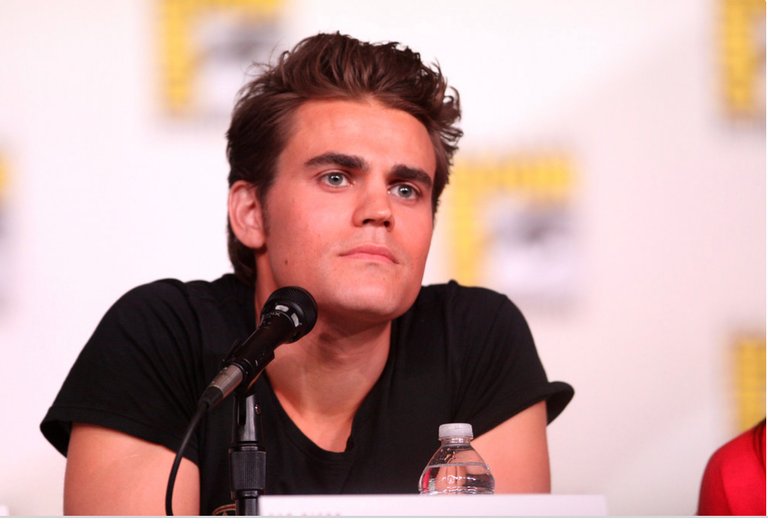 Stefan
Main characters are portrayed by the calm, collected and more noble vampire Stefan Salvatore played by Paul Wesley. The villain or some might call, the man of the ladies, Damon Salvatore played by Ian Somerholder. And of course, the heroine is portrayed by Nina Dobrev who starred as Elena Gilbert. Best friends of Elena are Caroline Forbes, the control freak righteous vampire and Bonnie Bennet the selfless witch. These characters are played by Candice King and Kat Graham respectively.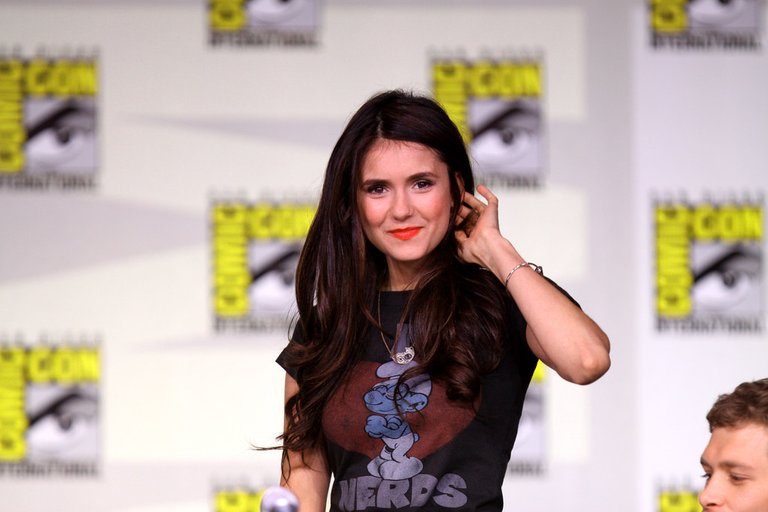 Elena
Matt Donavan is to some extent the human friend of the vampires played by Zack Roerig and Jeremy Gilbert played by Steven R. McQueen is the brother of Elena. There are a lot of characters but let's stick with these for now.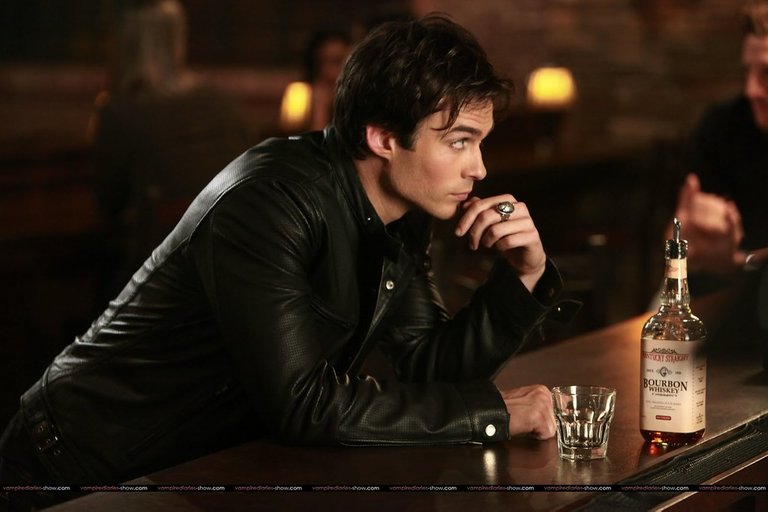 Damon
So, in the opening scene of the season 5 we see Damon and Elena having a good time while later Elena has a bad feeling about Stefan.
Jeremy just returned from the dead and is adjusting to his life while talking to his girlfriend Bonnie. Caroline prepares for College with her mom and Elena. Matt returns from his adventure with Rebecca.
Elena and Caroline move into their college dorm with Bonnie watching them close. They soon find out they have a third roommate which wasn't part of the plans. Caroline gives her strict rules not to go through their stuff but they later get the punishment for snooping through her stuff. Karma 😮‍💨😅.
Elena and Caroline become wary of their roommate Megan and decide to find out what she knows. Did they find out who Megan is and what she knows about Vampires? You'll have to watch the movie to find out.
Jeremy who was dead but brought back to his life by his witch girlfriend Bonnie is struggling with school and having to keep his girlfriend's secret. She has been away for so long that her friends begin to worry but nothing is said about her. It is later revealed why Bonnie has been absent for weeks. How that happened, I'll try not to spoil it.
And now to our main focus of the movie review, Stefan. Why is Stefan drowning in the bottom of the ocean? Why does it seem no one is looking for him?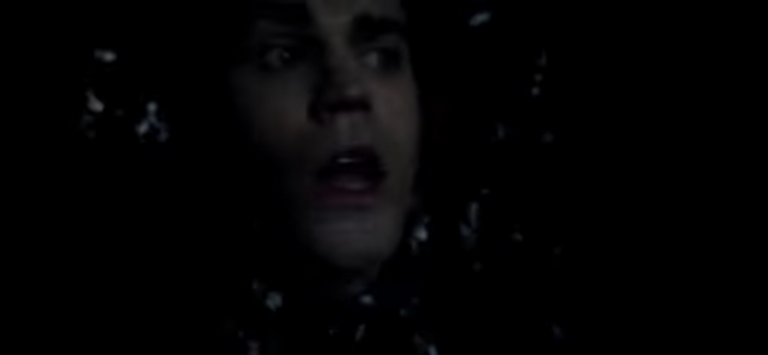 Stefan drowning
Before the start of season 5, Elena had to choose one of the Salvatore brothers with both of them agreeing that the loser would go spend the summer somewhere far away. How 2 brothers got themselves in this situation is very interesting. If you like suspense and love and war, it's a must watch to find out how it happened and why.
Elena has been having dreams about Stefan but decides to keep it to herself. Isn't it weird to be in bed with a man and having dreams about his brother? Only TVD make it look like no stress.😂
When Silas, the original Stefan doppelgänger re surfaces, he makes Damon aware his brother is in the ocean and guilt trips him. Damon tried to find his brother without his girlfriend knowing but Silas makes her aware too.
Katherine, Elena's doppelgänger overhears Elena tell Damon about her dream and tells them she's been having the same dream. Elena now feels guilty her ex has been suffering all this while but she has been chilling.
So fast forward, Elena, Katherine and Damon go on a mission to find Stefan after they pulled the big box from the ocean and Stefan was not in it. They follow the leads in their dreams and find Stefan soon after. He was saved by Tessa. Tessa has been dead for ages but why is she back in the world and how's it even possible? 🤷🏾‍♂️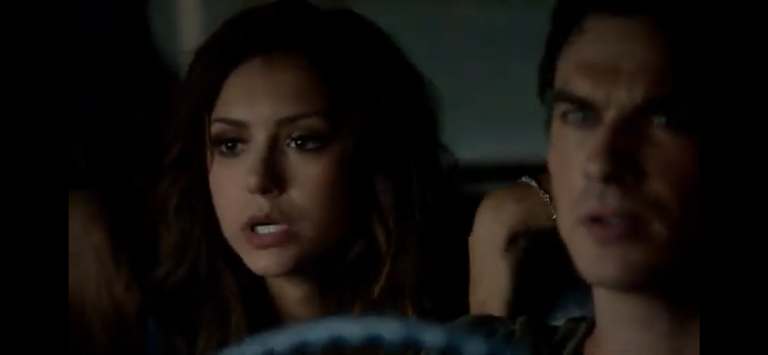 Mission to save Stefan
She "fries" Stefan's brain and makes him lose all his memories. Elena and Damon find him unconscious with Tessa and take him home. He wakes up only to not recognize who they are and so they have to help him regain his memories.
Try helping a vampire who doesn't take human blood remember lost memories. It's no small feet.😅
Damon as crazy as he sees crashes their car just to prove who the fun brother and the safe brother is.😂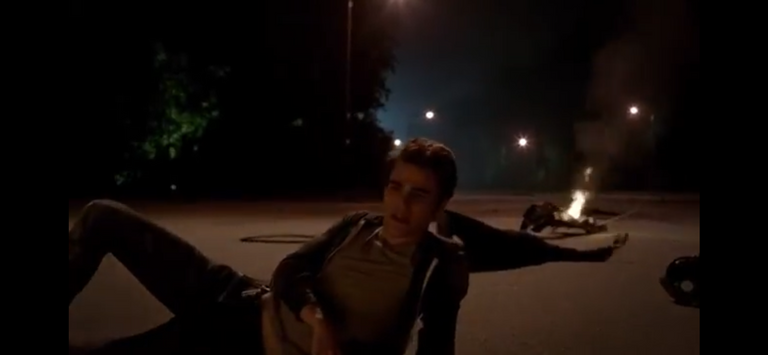 Brothers in a crash
They make him read his old diaries but they do not work. Damon takes Stefan to a bar and he almost reverts to his ripper self. What or who's a ripper? You'll have to watch to find out.🤭 He finds it hard to control the urge and hunger for human blood and so Elena steps in.
Elena tries to help Stefan remember and to do that, she takes him to the school they met and how they met. It doesn't work and she decides tries something else. It finally seems like Stefan is calmer around her but still no memories. He tries to kiss her only for her to tell him she's in a relationship with Damon and Stefan gets mad.
The anger makes him want blood and all the hunger comes rushing in. It's here Stefan said, "And just like that the hunger returns." It gives me goosebumps.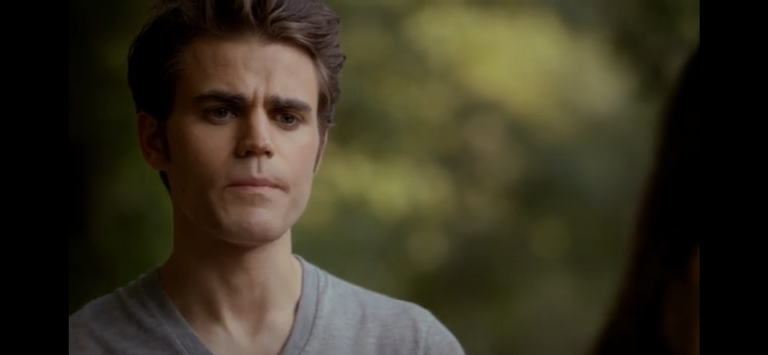 Stefan as he utters the words
Still mad, Stefan attends this party and almost loses control while feeding on Caroline's friend. Caroline saves the guy and tells Stefan that isn't who he is. He feels more connected to her and tells Damon and Elena he's no longer going to stay in the house but in the cemetery where Caroline who he trusts will check on him. The real journey to help Stefan with his hunger and memories starts from here.
My Thoughts On Season 5 Episode 4.
For me, this is one of my favorite episodes as I love how they try to make Stefan remember how good he is. If I probably haven't watched the movie and saw someone watch only that episode, I would download the rest. Maybe it's an exaggeration but the episode was good.😅
The entire series is great in my opinion and I highly recommend for anyone who wants to watch.
I hope I didn't give away too much in this review.
---
Images that haven't been sourced are screenshots from youtube.
Thank you.
---
---