Meet My Favorite Authors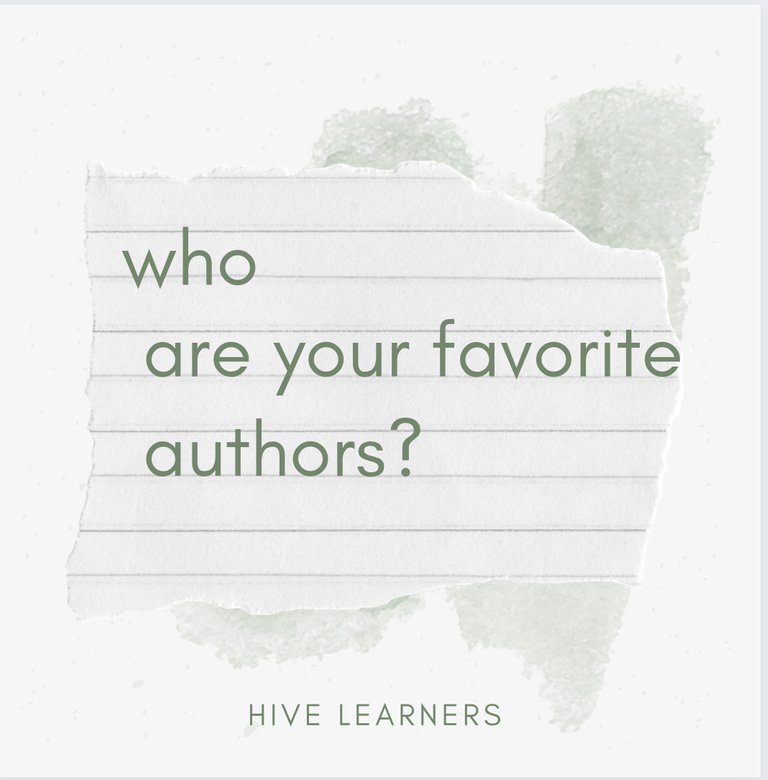 Canva
Image designed by me with Canva
Still in the celebration of the one year anniversary for the featured posts of hive learners and for today the theme is "top five influencers".
This prompt is part of our celebrations for the anniversary of hive learners featured posts.
Since making my first post for hive learners somewhere last year, the number of users of hive learners has enormously increased. There are a lot of users who write on these prompts everyday which makes for more fun.
Through the engagements I have had on several posts of the different authors of hive, I have come across a number of writing styles. There are authors I have fallen in love with from the first read and there are others I have had to read a few more times before really falling in love with their writing.
A few others I have already known they are good writers. What makes for a good author for me? Probably one that I can relate to and hence find something meaningful to say, one I can laugh to the post and still be serious, among others. And oh, I have to understand your language. Not necessarily the dialect you type in but maybe the grammar, sentence correction, among others.
Enough of this talk, let's check out my best five authors for the hive. @rubilu you're my brother and I very much love your posts but let me tske the spotlight from you for today.🏃‍♀️😂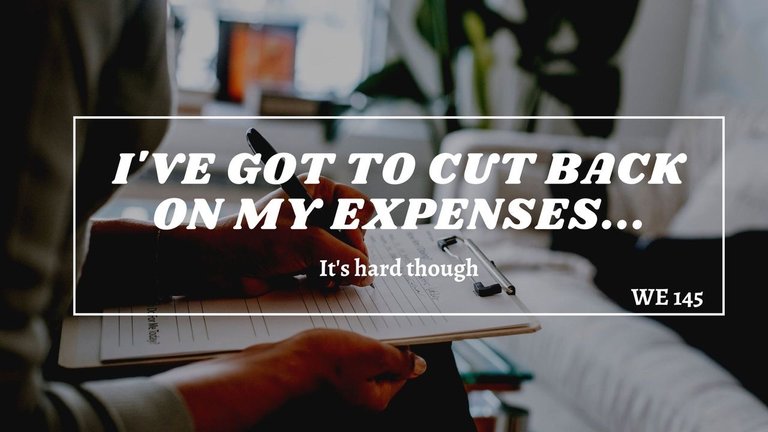 image from Merit's post provided in this post
Merit is one of the authors I have grown to like reading. I remember reading her post once and not putting much effort into it. Sorry comrade😅. It's unfortunate I do not remember the exact post else I would have dropped the link.
So, there was this time I read another post and realized I kind of recognized the writing. From what I have observed, each user has their unique form of writing and whether you like it or not, repeated reading from people will get them used to your writing.
Merit is the kind of user that makes her posts fun and educative to read. You can call it a 2 in 1. You relate to it and you most definitely after reading have something to say about the post.
Aside the way she writes, I envy how much and how well she makes comments. When you make a comment on her post, you get a reply instantly. Like literally. It doesn't take more than 3 minutes to get a response from Merit. I wish to be like that.
In this post I've got to cut down on my expenses, she talked about how much money she has been spending on data, drugs and sugary foods. Posts like these make you sit back and re evaluate your expenditure. We all in a way have problems with this and it's a battle I deal with everyday.
This post served as a reminder for me to re evaluate my spending.
She uses good and easy grammar which makes for people like us to understand what she says.
Do find the time to check out her blog.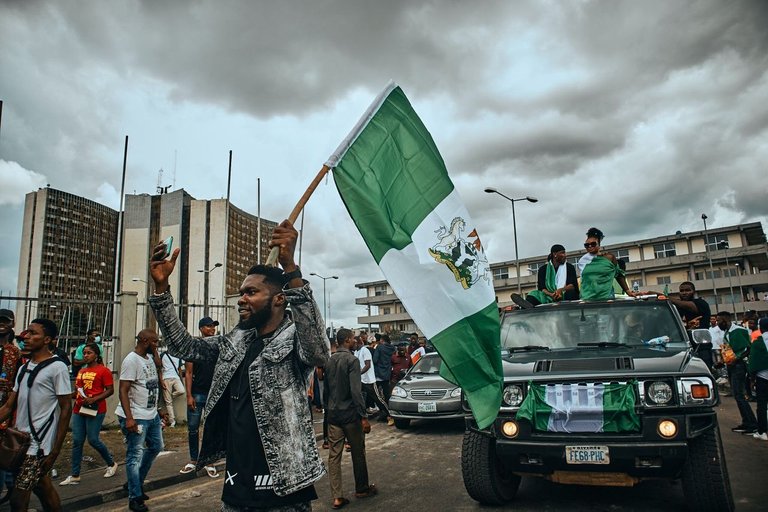 image from Bruno's post provided in this post
This one, I fell in love with immediately. I read one post from Bruno and didn't even have to finish the post. It is no surprise he published books.
Before I knew he published books, I always had it in the back of my mind that I would one day comment on his post that he should comment consider writing a book. That would have been shameful.😅
Thank God I didn't because he always made that clear and so I was kind of relieve when I got to know he was a publisher:
Bruno approaches his topics well with no bias and the ones I've read, he had written about with a clear style and path.
In this post Are you still Jonzing, Bruno talks about the end just ended election where he advised everyone in Nigeria to make the change by voting.
He acknowledged that past history with candidates have convinced some citizens to stop voting but still made it clear to us in his post that, it's our duty and right to vote and try to make the change.
He also urged the people of Nigeria to have a peaceful election.
Do take the time to check out his blog as well.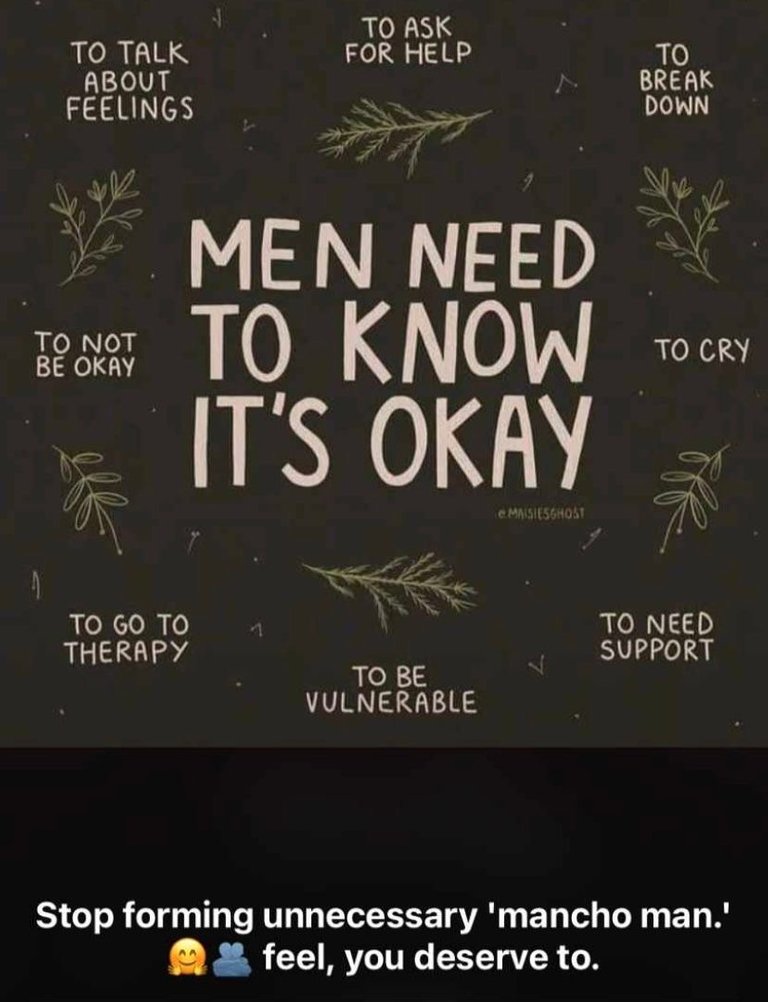 image from Nhaji's post provided in this post
Nhaji is one user I known outside of hive. I have known for a while she's a good writer though she will come here and argue with me. Let me praise you okay….👌 😂
So yeah when you listen to Nhaji speak, you get to know she has control over the language and knows what she's talking about. She wouldn't write a post about a topic she has not much knowledge on.
It's always about quality when it comes to her which is something I admire. She makes her posts fun, educative and interactive. Read for a minute and you'll have something to say.
I like her posts because she makes an effort to put in great detail. She's still a newbie like myself but it's nice to see that a newbie has the time and energy to embed their post with great detail.
Nhaji also likes to write on topics that are slept on especially from our part of the world. In her post Opening Up is hard for men, she spoke about how men do no like to share their problems with others especially with the women in their lives after she made a post on her WhatsApp page and got tons of response from her male friends.
She asked the audience if we disagree or agree and to share our thoughts on why it's hard for men to open up.
Do find the time to check out Nhaji's blogs.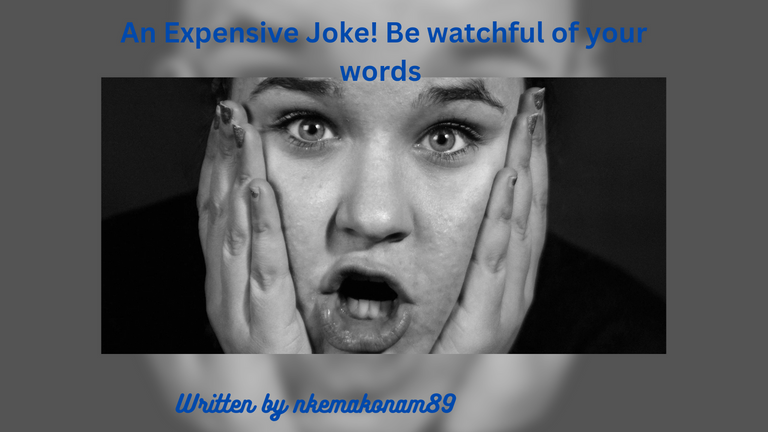 image from Nkem's post provided in this post
My sweet Nkem as we tend to call her is another very excellent author. Nkem always approaches the featured contents with sense, maturity and wisdom. You wouldn't read a post from Nkem and not find her use her vast experience to make you understand.
She's super interactive too which I find extremely good. For Nkem, it isn't just her writing that makes me admire her. The fact that she's a mother and a wife who still has time to blog and interact motivates me.
If you're looking for that motherly wisdom, check out Nkem's post and bless yourself with vast knowledge. Her posts are quality filled.
In Nkem's post An expensive joke, she spoke about the most expensive joke she has experienced in her life. A friend claimed to make a joke about her child birth experience and she didn't like that. Some jokes are very expensive and so she wasn't happy with the words of her friend who called her "not woman enough". She made it clear she didn't not like jokes like that and the friend apologized.
She then set boundaries and is telling us in this post to set boundaries for our friends so they do not joke with expensive stuff like these.
Anytime I feel down and discouraged, I remember it's not half as what a mother like Nkem has to deal with but still finds the time to blog and engage.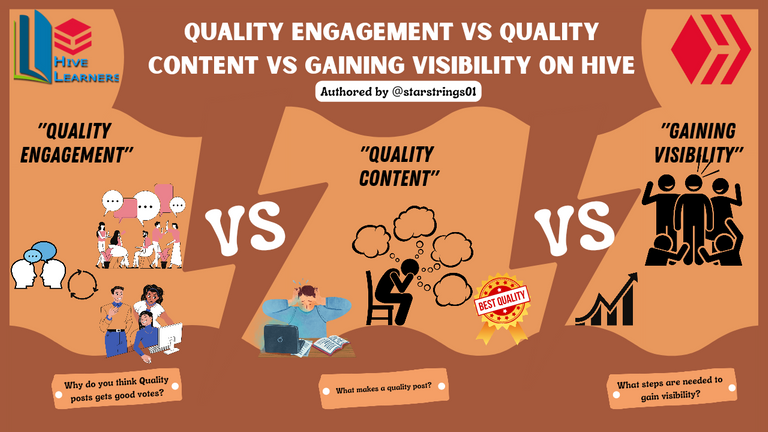 image from Starstrings post provided in this post
Starstrings is one of the writers I admire to write like. As a newbie, the tutorials I find on his blog have helped me a lot. When you go to his blog, he has the post Quality Engagement Vs Quality Contents Vs Gaining Visiblity on Hive. It's from a year ago but still very helpful. He talks here about being a newbie who posts quality stuff but because you haven't built your network, it would be difficult to get votes.
There are other good tutorials on his blog that are still helping me.
The stylish way he presents his writings is something I'm looking to include in my posts soon.
I could have chosen a lot more authors who I have come across because there are so many but these just edge the others.
Thank you.
---
---