Smart Contracts - History, Features, Uses, Pros And Cons; All About Smart Contracts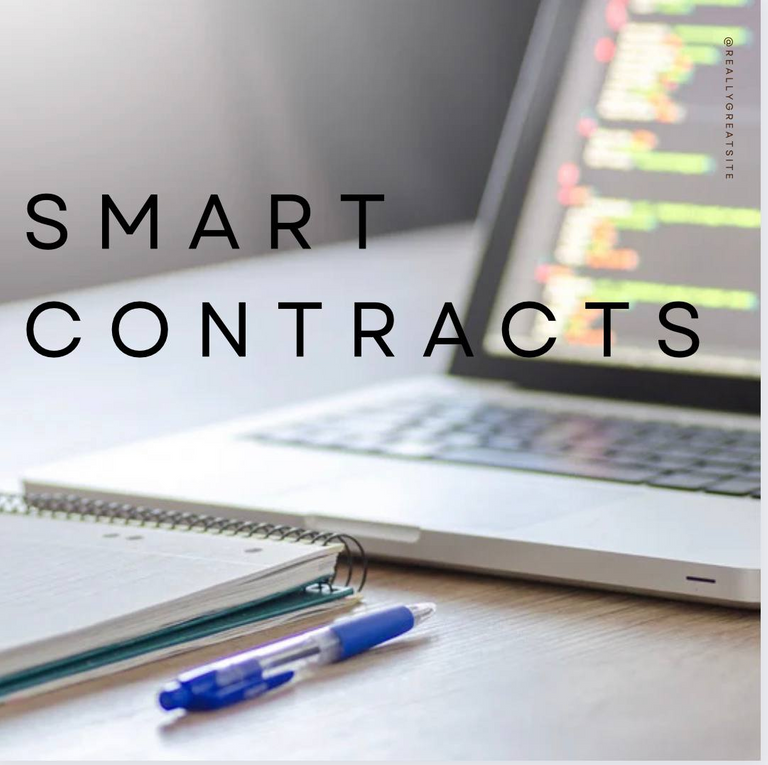 Image designed by me with Canva
Smart contracts is an algorithm that is not just limited to the blockchain. You might think it is linked to blockchain only but far from it. Smart contracts have applicationsn a lot of other areas and have become very reliable programs human beings can count on. But what are smart contracts and how did they come into existence?
Smart contracts can be defined as codes or algorithms or programs that automate the actions required to get activated as specified by the user or users. They are self - executing and once they are set, do not need to be activated again by the user. The user can trust that, once pre - determined conditions are met, the smart contract will get activated.
Smart contracts have gained recognition from their wide usage in blockchains. They are primarily used for transactions on blockchains and get rid of the need for third parties. That is why it is referred to as "cryptocontract" by some people. In the crypto space smart contracts are seen widely in the Ethereum blockchain. Ethereum has provided a great use case for smart contracts far more than what bitcoin blockchain although bitcoin is the first to use it.
What accounts for the difference in smart contracts for bitcoin and Ethereum is the programming language. Bitcoin used the language known as "Turing - incomplete language" while the Ethereum blockchain uses "Turing - complete language" which does not limit the function of the smart contracts to the execution of only transactions on the blockchain.

Nick Szabo is believed to be the founder of smart contracts. In 1994, he as a legal scholar and the inventor of Bit Gold currency came out with the theory that the smart contracts as programs or codes could be replicated in systems that are made of blockchains and used to transfer virtual currencies. As the founder of Bit Gold which was a digital asset at the time, he wanted to bring a feature like this to the virtual or digital world where people could just transfer assets to each other without having to meet or use third parties but instead use smart contracts which would be bound by codes.
Nick Szabo was not just into the virtual world and so as a legal scholar, he proposed that these smart contracts be used in bonds and derivatives like futures trading. The transactions involving bonds and futures and options trading are complex systems which would all be made easy by the use of smart contracts. He proposed that transaction fees would be much lower and payments would be easier to make.
These proposals are now seen on platforms like binance where there is futures and options trading. It is also seen in the stocks and bonds markets.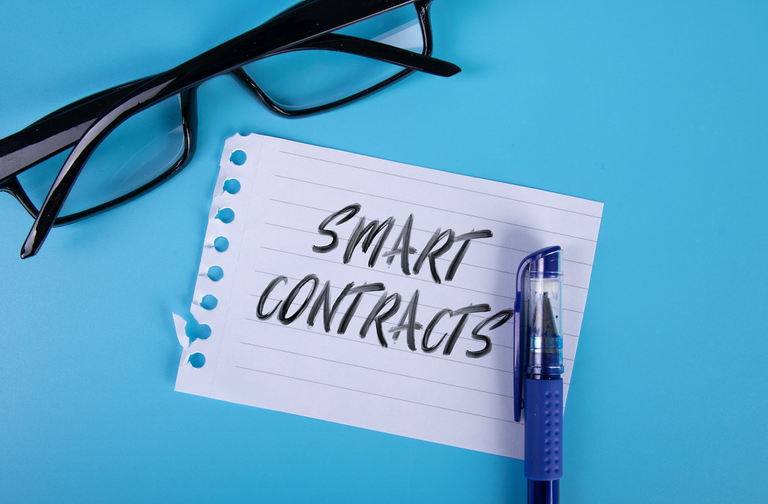 source
Smart contracts are distributed, immutable, autonomous, transparent, trustless, deterministic, self - verifying and enforcing, and they are also customizable. Smart contracts are self automating and as such self verify themselves. They are activated or enforced when the conditions set are met. Smart contracts are permanent once they are triggered but before their conditions are met, they can be customized or modified depending on what you want.
Smart contracts are third party free which means those involved in the transaction have full control. They are transparent because they are stored publicly and records are made available. That way, if one party tries to cheat, everything is seen. Smart contracts only perform tasks they have been assigned and all parties involved get a copy of the conditions needed for that task to execute.
Smart contracts are accurate, fast, secure, among others. Smart contracts have accuracy in the sense that they do not do what they have not been coded to do. They are fast as they are not human and have no need for third parties. As soon as it's time, the task gets done automatically. By doing so, they save money.
When more than one party is involved, multi - signature accounts are used and all parties confirm the conditions of the task at hand. They are secure due to their involvement with blockchains and cryptography.

Although, smart contracts seem perfect with all the advantages they give, they can have some disadvantages. They are efficient, immutable, accurate, fast, among others which are good but because they are permanent, wrong transactions or mistakes which are not altered before execution cannot be reserved. They are safe yes, but they are written codes by programmers and since these programmers are human, an error can be made in the code which causes big problems. Also, other programmers or hackers can find loopholes in the codes and exploit them. Even programmers who are not very good or have no moral conscience can leave back doors in their codes so that they can access the contracts if they want to and cause problems.
On the logic of "if" and "then", smart contracts are operated. "When" comes into play when specifications are to be added. An example; "if yahuzah powers up 8K leo then, leo growth transfers a boss slayer NFT.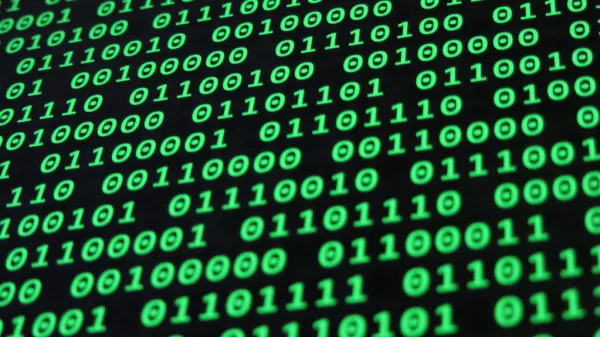 source
Smarts contracts have a lot of use cases now. They are applied in real estate, music industry, management, elections, car ownership, healthcare, among others. In real estate, when an apartment or place of a abode is being purchased, the transfer is done to the one purchasing once they meet certain requirements and in the music industry, an example can be setting up conditions or requirements for maybe an artist getting some royalties when they hit some number of views.
The use of smart contracts in healthcare is quite a big one. It's use for payments and its used to administer drugs and treatments. Some treatments can be lined up to automatically for say after another is done. '
Smart contracts can be used in advertising. An example can be between social media influencers and companies. They can also be used to build customer experience and in the entertainment industry. The NFT marketplace is a great example of this. Due to the use of distributed ledgers for record keeping, traders in big supermarkets, doctors and human resource departments can take advantage of this for record keeping of customers and patients.
In the security industries, smart contracts are used to promote security. In addition to this, the insurance industry can make use of smart contracts.

To conclude, smart contracts are very effective, accurate and fast algorithms or codes that remove the need for third parties and manual authorization. Just set the conditions and allow the smart contracts do the rest. They have real life use cases in real estate, security and insurance industries, music and entertainment industries, among others.
Smart contracts can however be prone to human error and it's inability to change anything after execution can lead to loss of funds.
---
Thank you
Posted Using LeoFinance Alpha
---
---