Tarsa - Splinterlands Social Media Challenge
Greetings my dear Hive community!!!
Good night, my dear Hivers!!! 💕💕💕 and warm greetings to all of you who are fans of the #Splinterlands game. I hope you are having a beautiful night.
Tonight I want to show you the drawing that I have created for the Splinterlands Social Media Challenge!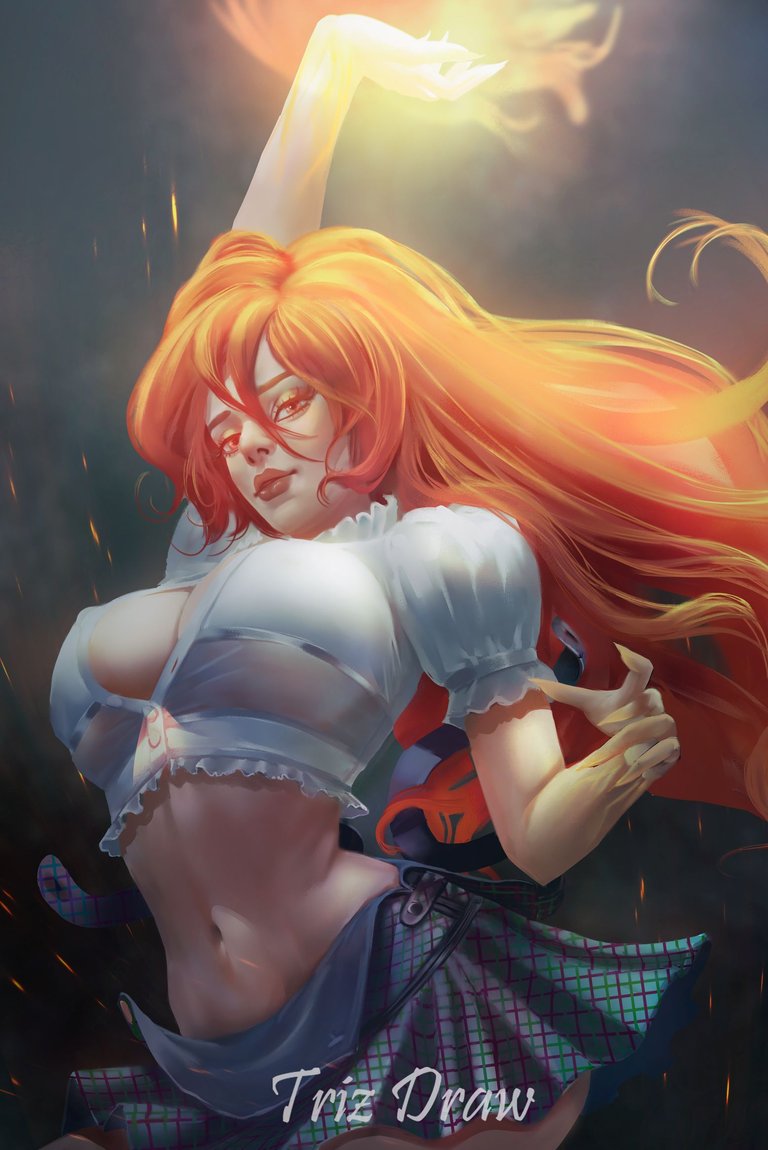 I think this is a cute character. I've seen her for a long time, even on several occasions I was about to do it but I put it aside to make another character, so so that Tarsa doesn't get sad I finally drew her.
This process was quite interrupted since the electricity failures bothered me a lot while I was working. Is it possible to work in peace?
BTW I would like to tell you that if you want to see some of the Fanart that I have made of Splinterlands you can find a playlist that I have organized with several videos that maybe you could enjoy https://www.youtube.com/@trizdraw/playlists I'm just saying😅😘
---
💖💖💖
𝕳𝖊𝖗𝖊 𝖎𝖘 𝖆 𝖘𝖒𝖆𝖑𝖑 𝖕𝖆𝖗𝖙 𝖔𝖋 𝖍𝖊𝖗 𝖑𝖔𝖗𝖊:
The village folk always say that Tarsa was born with fire in her blood, and that is true in many ways. Her burning rage and quick temper are amplified by her powers to summon and control fire. While her parents and teachers tried to instill patience for such dangerous magic, Tarsa had little time for that. She used her abilities to bully and threaten those that got in her way.
Her young and innocent-looking appearance only helped her to further manipulate people around her. "Tarsa always gets what Tarsa wants" is what she says to herself every time something or someone challenges her.
When the Chaos Legion arrived, Tarsa saw this as an opportunity to have free reign of her fire power without interference from anyone else. So long as the Chaos Legion opens the path for her, she can burn everything else to the ground.
---
✨✨✨
✨✨✨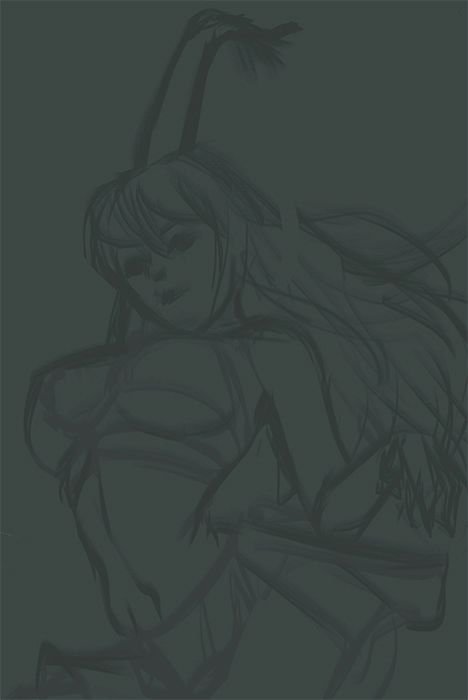 I made a pretty quick sketch, it was a little strange but it worked for me to make this drawing.
---
✨-.-✨
---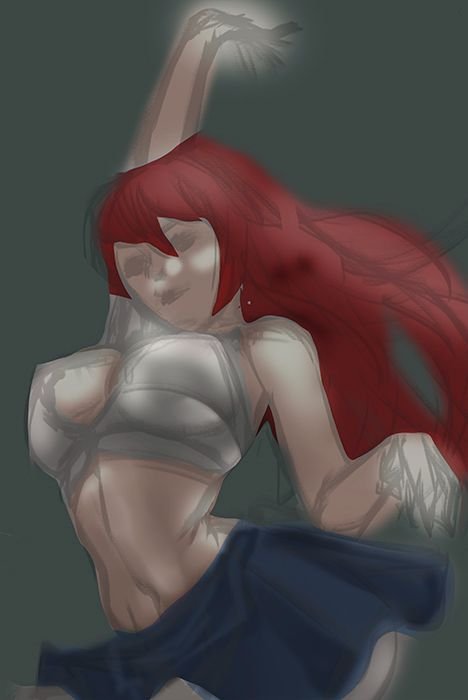 I started this drawing with grayscale, but I lost that step since it was a bit quick when I went to color and didn't save it, this would be a base.
---
✨-.-✨
---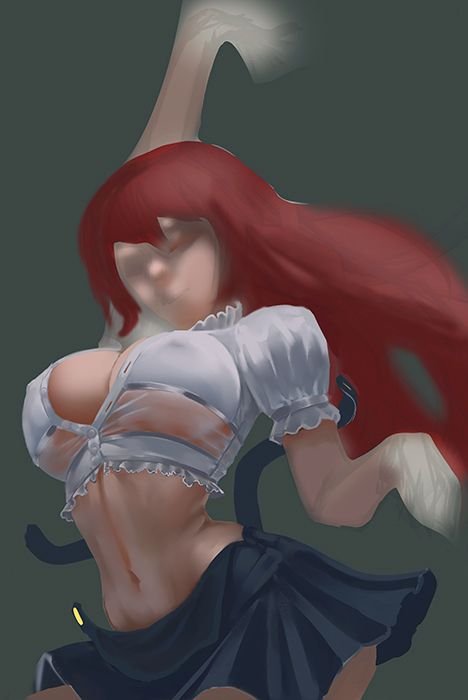 The first thing I worked on was the clothes, so I went into a little more detail each time. Until now I was not very clear about what the background would be but that is for later.
---
✨-.-✨
---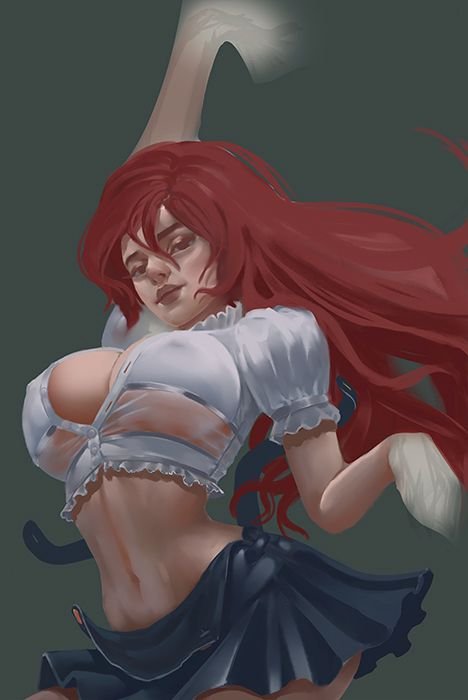 I already had everything a little more detailed and in order not to make a face right at the end I decided to work a little on it so that it wouldn't be so out of control.
---
✨-.-✨
---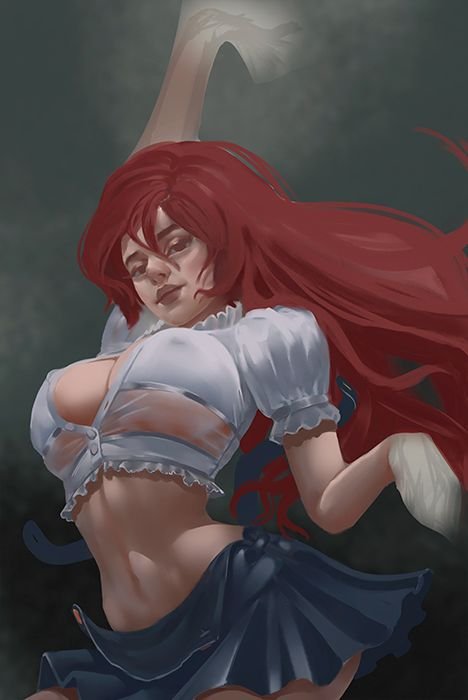 As I went into a little more detail about everything, I did something quick for the background. The truth is I wasn't going to worry too much about that.
---
✨-.-✨
---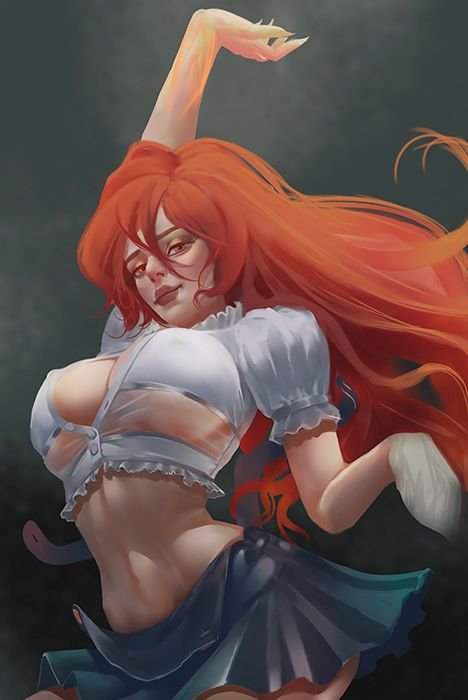 There was a little left until the end, I still had some things to do like the hands, in fact I already practically had one but I still had to finish the other, something that the main character had was the style of the skirt, it seems a bit Scottish to me, so I had to to do that.
---
✨✨✨
✨✨✨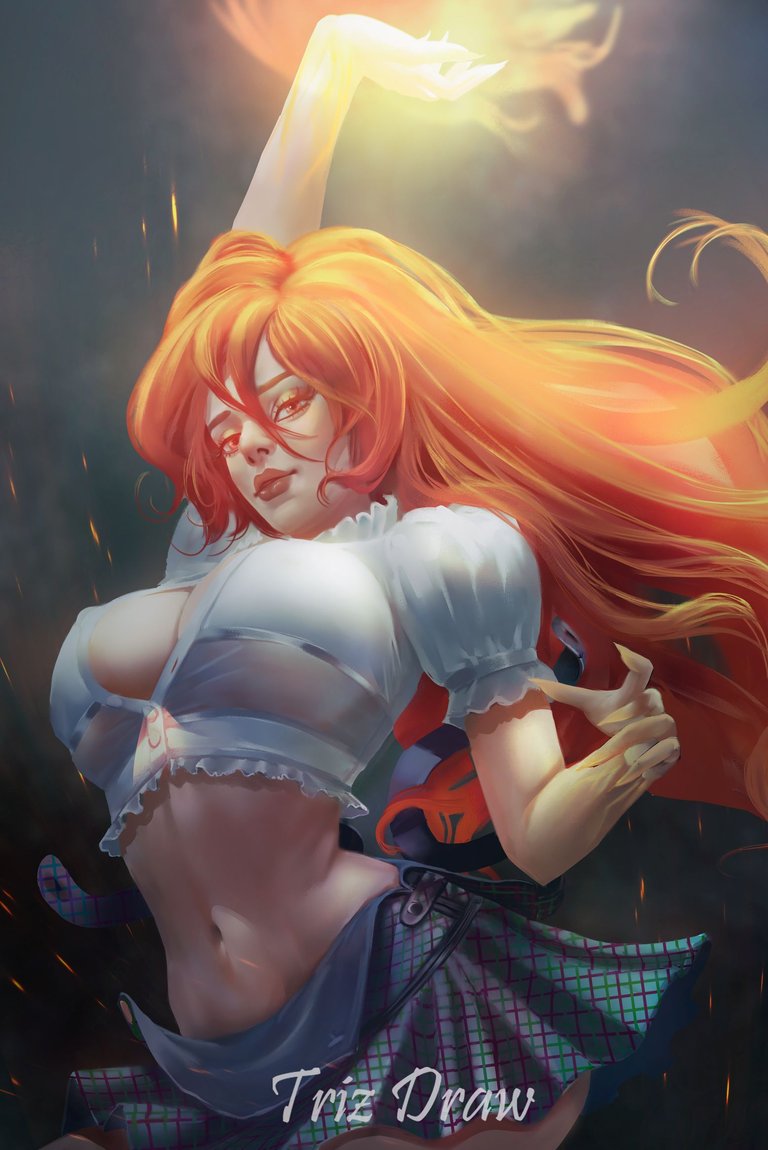 To finish I finished doing some things, some light details, color adjustments, finished the hands, adjusted the colors a little and added some lights. I hope you liked my new work and I'll see you tomorrow, my dear Hivers!
See you soon and have a good rest!!! 🤗💖😘😴😴😴
---
✨✨✨
👇🏼👉🏼😘👈🏼👇🏼
✨✨✨
---
✨✨✨
𝖂𝖍𝖆𝖙 𝖉𝖎𝖉 𝖞𝖔𝖚 𝖙𝖍𝖎𝖓𝖐 𝖔𝖋 𝖆𝖑𝖑 𝖙𝖍𝖎𝖘?
𝕴 𝖜𝖔𝖚𝖑𝖉 𝖑𝖔𝖛𝖊 𝖙𝖔 𝖐𝖓𝖔𝖜 𝖞𝖔𝖚𝖗 𝖔𝖕𝖎𝖓𝖎𝖔𝖓
𝕺𝖍𝖍𝖍 𝕭𝕿𝖂
𝕴 𝖙𝖍𝖆𝖓𝖐𝖘 𝖋𝖔𝖗 𝖗𝖊𝖆𝖉𝖎𝖓𝖌 𝖙𝖍𝖎𝖘
𝕱𝖔𝖑𝖑𝖔𝖜 𝖒𝖊 𝖎𝖋 𝖞𝖔𝖚 𝖜𝖆𝖓𝖙
🤗🥰😉😘😘
𝕾𝖊𝖊 𝖞𝖔𝖚 𝖘𝖔𝖔𝖓 𝕳𝖎𝖛𝖊!

🤭🤐🥹😍😍😍💖💖💖😋🤭🤣🤫🍾✨🥹🖨️😍🫣😍🥰🤔😋💕💕
---
---