A PIPING SENIOR XHOSA WOMAN
HI GUYS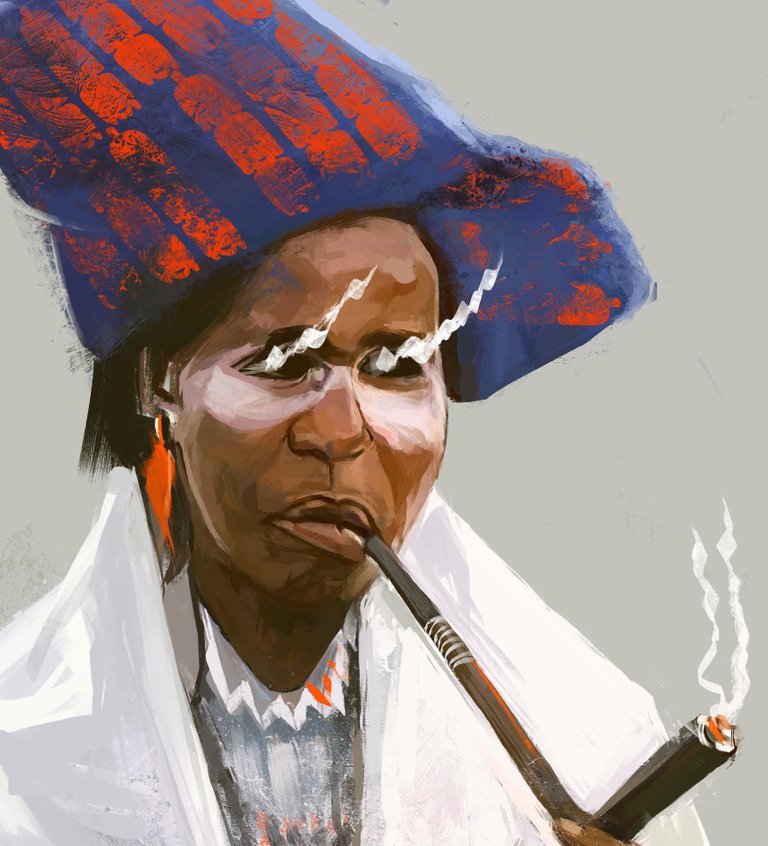 No Xhosa woman is complete without her long traditional smoking pipe. "Inqawe" is the Xhosa word used for the smoking pipe used among the Xhosa people. These long pipes come in many alterations but are mostly made from wood which is taken from the hook thorn tree mostly found in the Eastern Cape.
Xhosa people including non-smokers carry this pipe in a beaded tobacco bag called 'inxili' as part of their customary attire when they attend rituals and traditional functions.
The longer pipes are only for the older Xhosa women. The higher the status of the woman, the longer the stem of her pipe. The name given to the long pipe is 'uzalipholile' which means 'it arrives cooled' in Xhosa language. This describes the cooling effect that drawing the smoke through a long stem has.
Xhosa women are only allowed to start smoking once they give birth to a child, and the length is increased with each child that she has. The reason the length is increased is so that the smoke from the pipe does not affect the child during breastfeeding, also, so that the smoke does not touch the baby's face.
According to the Xhosa people, smoking the "smoking long pipe" is a symbol of having a relationship with the ancestors. That's why most traditional diviners often use it in order to appease their ancestors. I want to believe that Mark Zuckerberg "META" received that inspiration of using AI to enable us to speak with dead family members from the Xhosa people; Afrofuturism.
---
PROCESS

---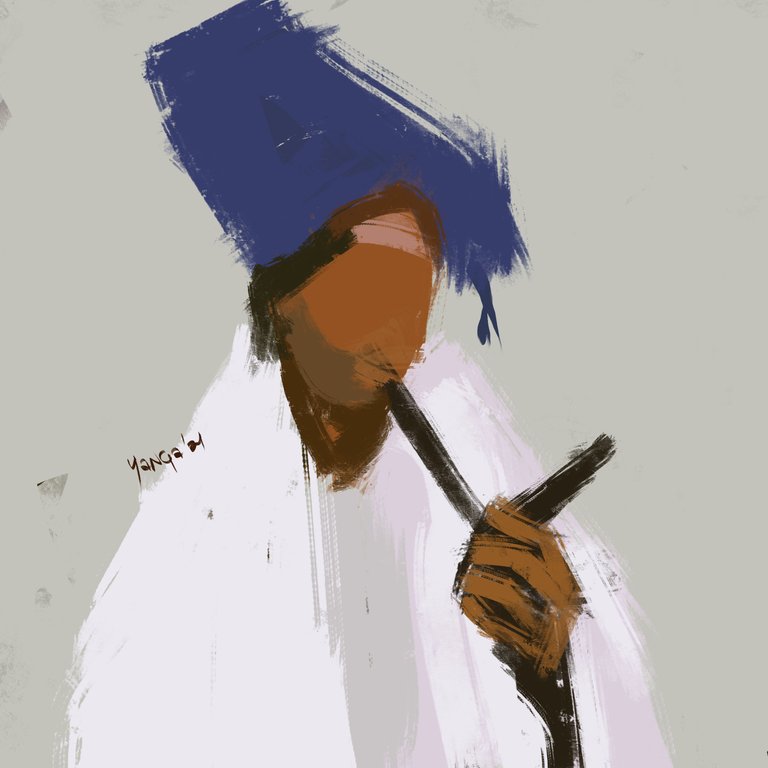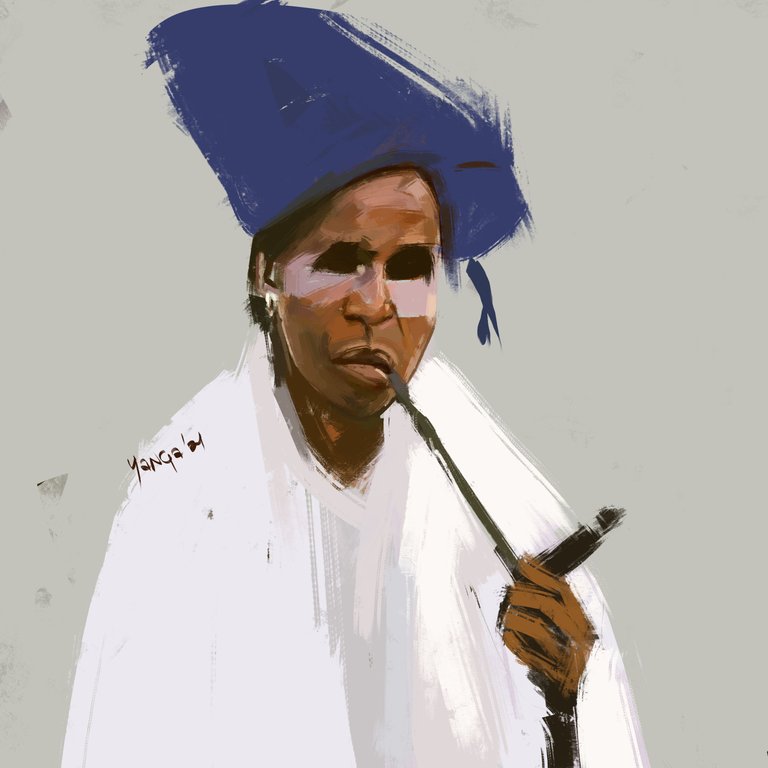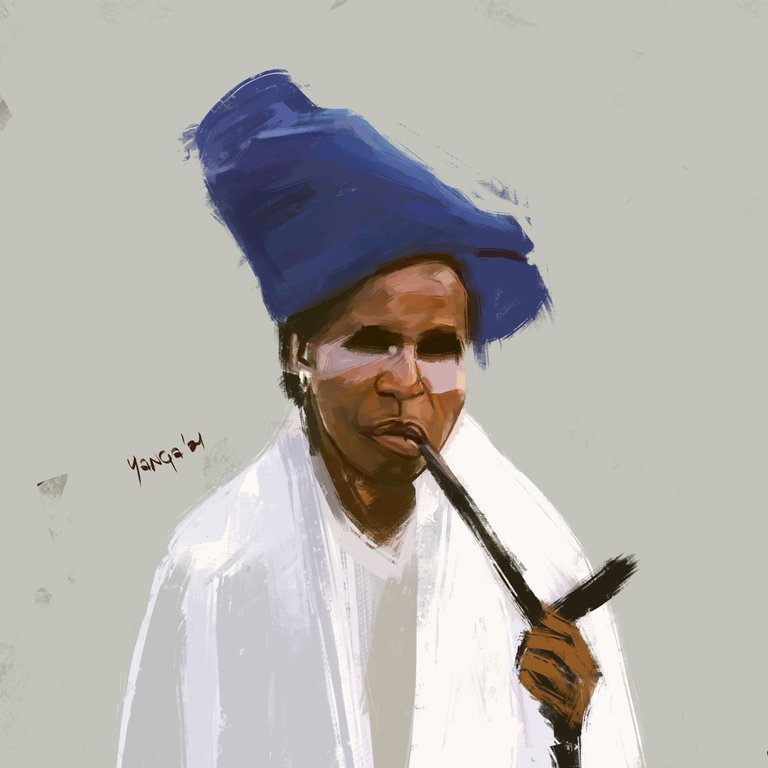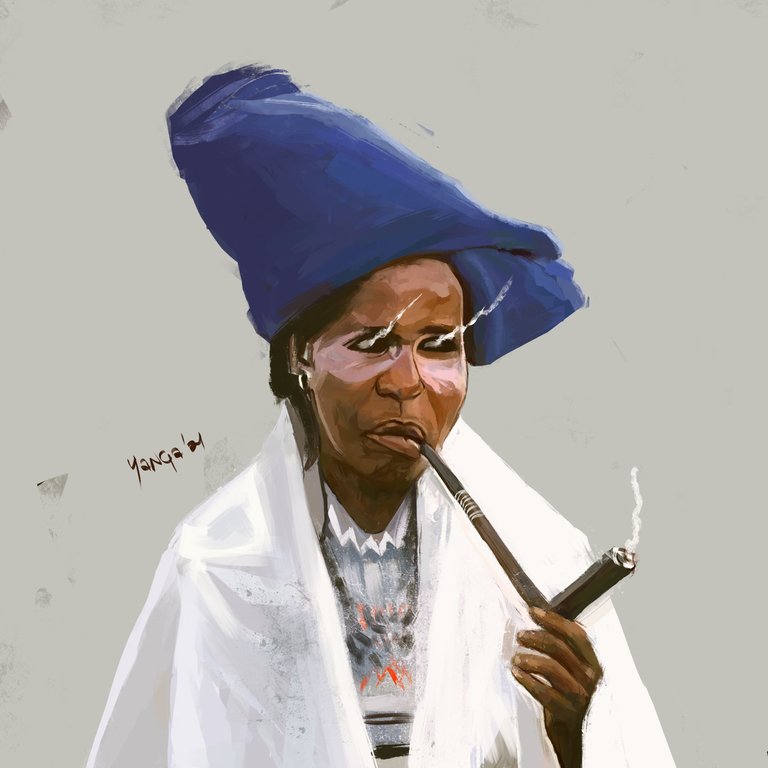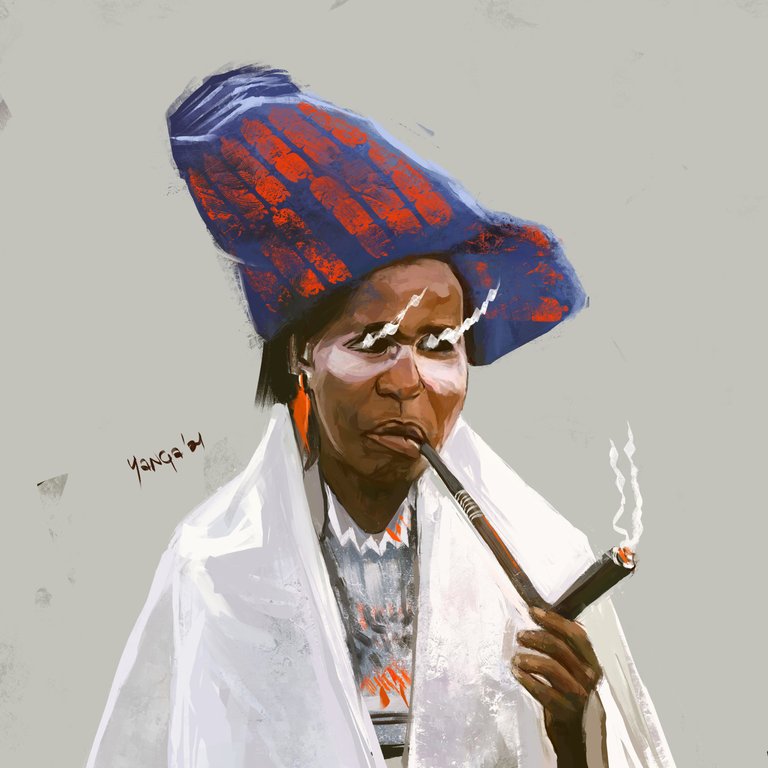 ---
TOOLS USED:
PHOTOSHOP
HUION TABLET
MSI PC

---
https://linktr.ee/YangaArts
https://nftshowroom.com/yanga/gallery
https://app.rarible.com/yanga
---
THANKS FOR YOUR UPVOTES AND RETWEETS
---
---