SISTER E(S)THER-A DIGITAL ART HIGHLIGHTING A GIRL CHILD RIGHT IN THE SOCIETY
HI GUYS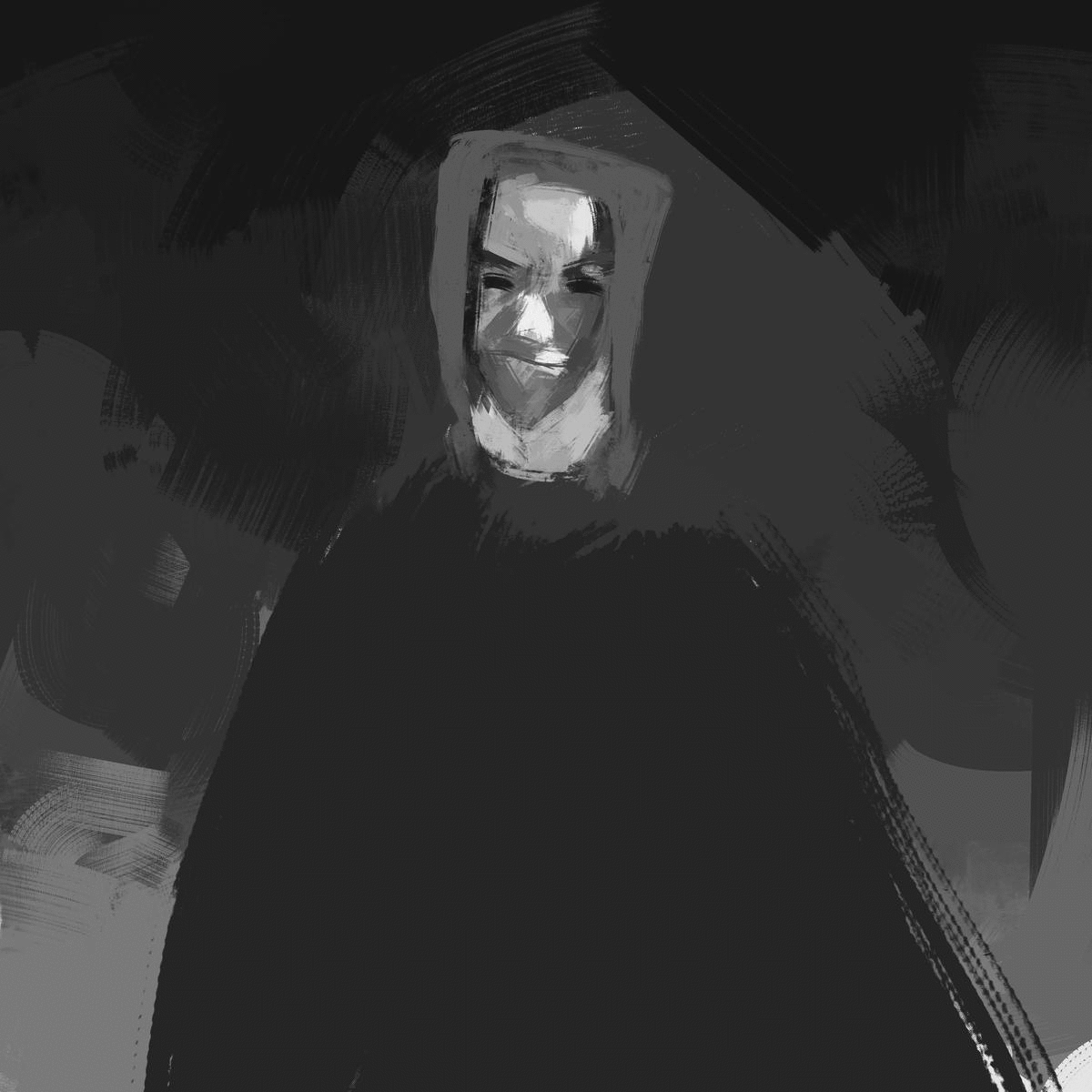 Nowadays, I just don't want to go through the process of sketching for the time being. I just want to layout big chunks of strokes and then carve them out to my desired shapes.
It's truly therapeutic, and it feels great. You know when you build something from scratch, you can do anything with it. I could also call this sketching though because to me it's a quicker way of sharing your thoughts.
Sister Esther was inspired by an artist on Instagram that I've been following. @chigozieobi_. She recently won the "ArtXlagos" annual competition. One of her pieces, "Sister iEghosa" talks about how clothing has always been a determinant of how women are treated in society. Even religions are not exempted as they have been laid down rules on how to dress (as a woman). But still, they're not everted from the ill manner. So we could assume that being dressed doesn't conclude that these women are being protected. But an "ETH" can make a difference.
I HOPE YOU'VE FUN GOING THROUGH THEM

---
PROCESS

---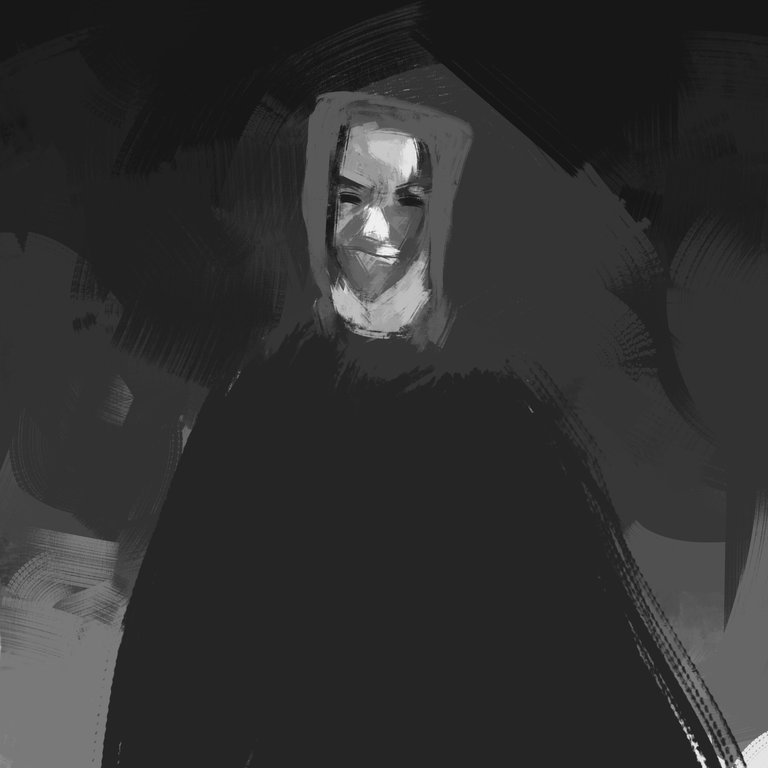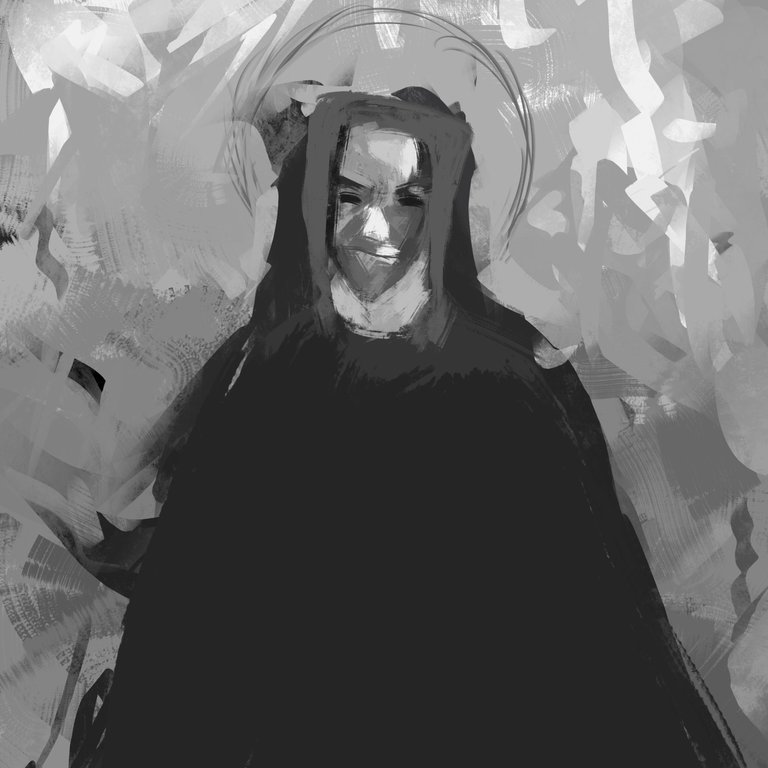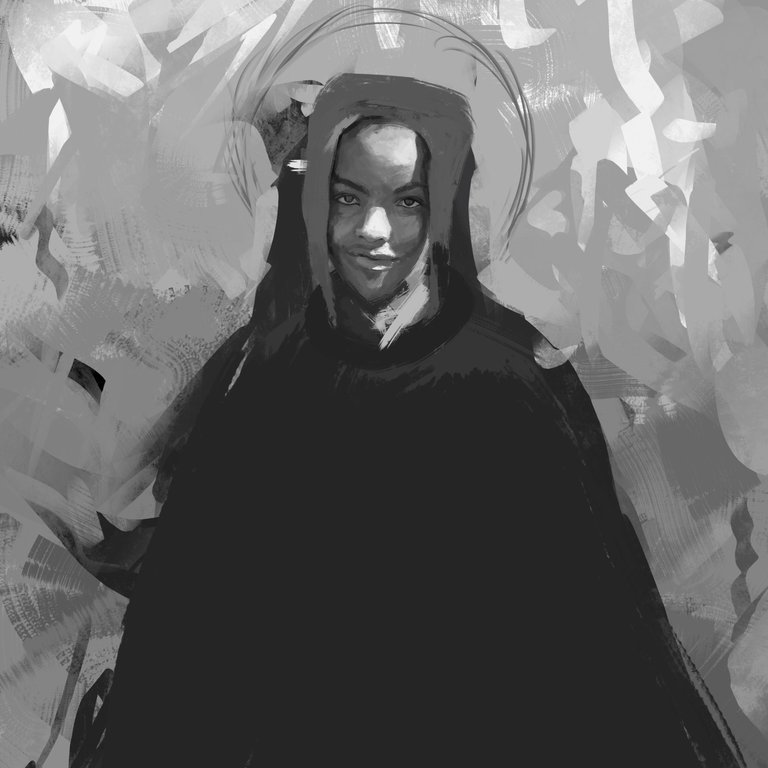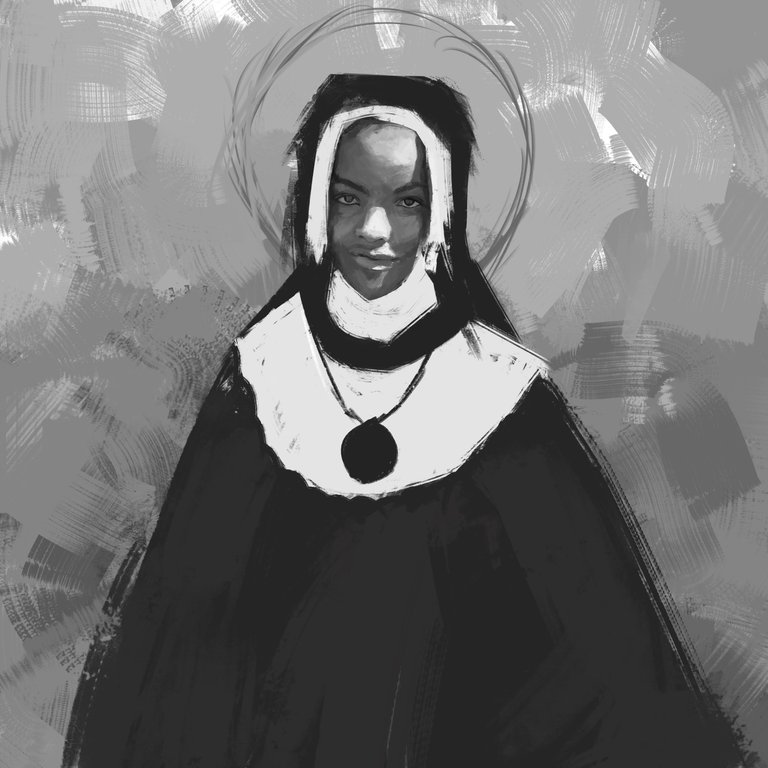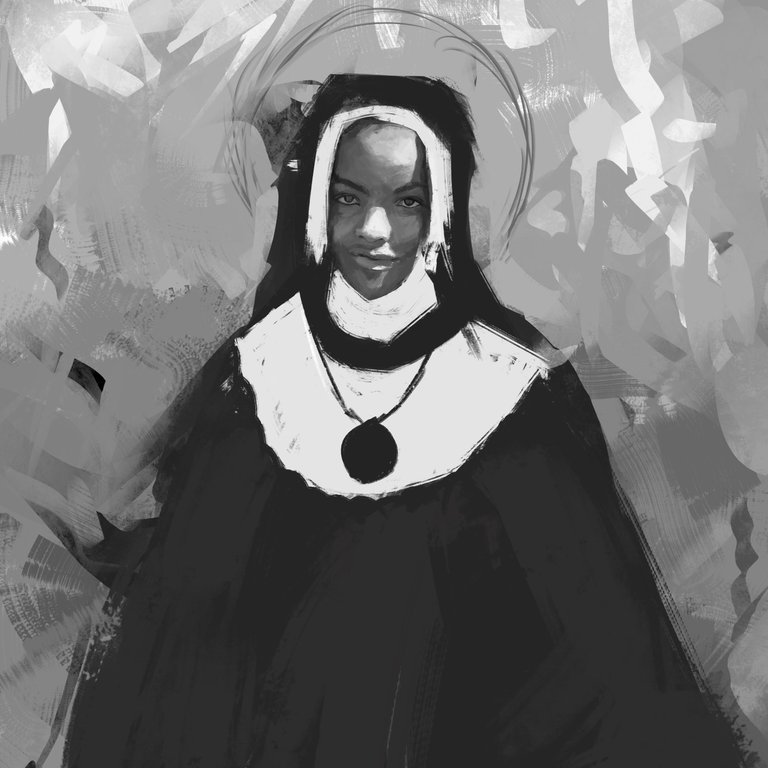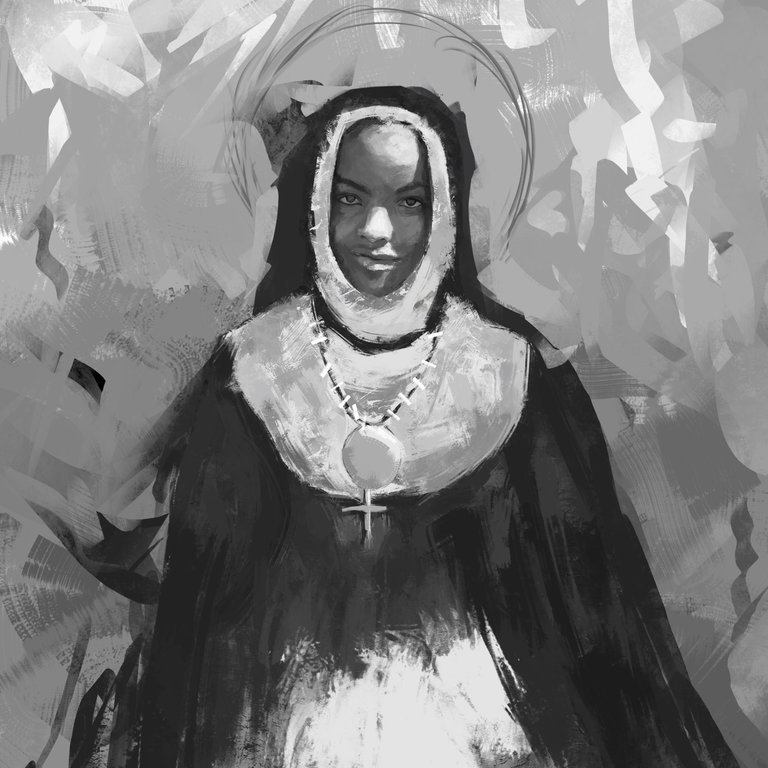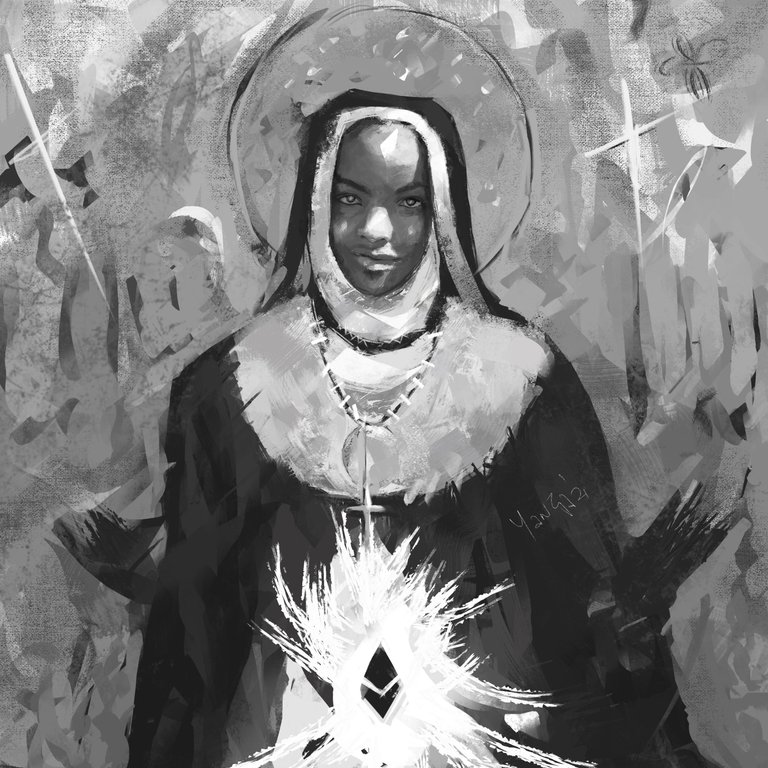 TOOLS USED:
PHOTOSHOP
HUION TABLET
MSI PC

---
https://linktr.ee/YangaArts
https://nftshowroom.com/yanga/gallery
https://app.rarible.com/yanga
---
THANKS FOR YOUR UPVOTES AND RETWEETS
@juliakponsford @eturnerx @stellabelle @acidyo @agroeed @isaria
---
---