TOUBOU PEOPLE: ARE THEY MIXED BREED OR PURELY AFRICANS?
A PORTRAIT OF A TOUBOU WOMAN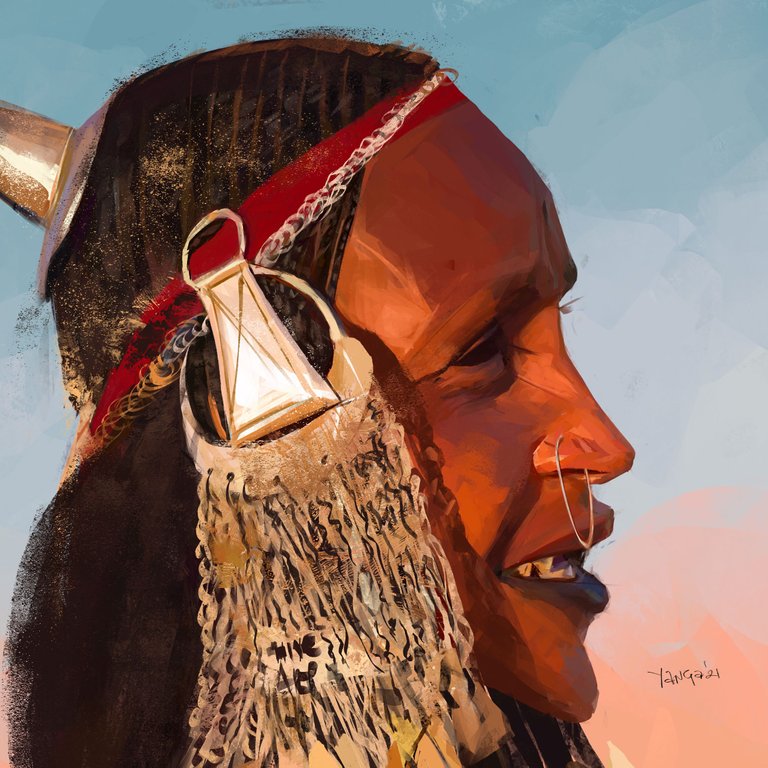 Toubou or Tubu is a Collective name for several branches of ethnic groups (Tibu, Tibbu, Tebu, Tubu, Tebou, Umbararo) found mostly in the southern Sahara, and precisely in northern Chad and Niger and in southern Libya.
The Toubou are in the limelight as "desert warriors" living in the eastern and central Sahara. Some people argue that they are dark-skinned people of mixed ancestry, while others say, they are just purely Africans.
The reason is that Africans possess every phenotypical trait that's found in Toubou people, and to say the least, humanity emerged from Africa. High cheekbone is a play up that a LOT of Africans possess, so it's not pro tem to ANY ethnic group at all.
Secondly, "aquiline" noses are a point of character that came into existence so that people living in arid climates could properly humidify the air before it enters the lungs, and also keep the moisture when breathing out. This is basic anthropology, so that means that "aquiline" noses are an African trait too. So, these people are African. Africans are not monolithic in terms of phenotypical traits. The only common denominator is the pigment in our skin, and that's about it.
---
---
PROCESS

---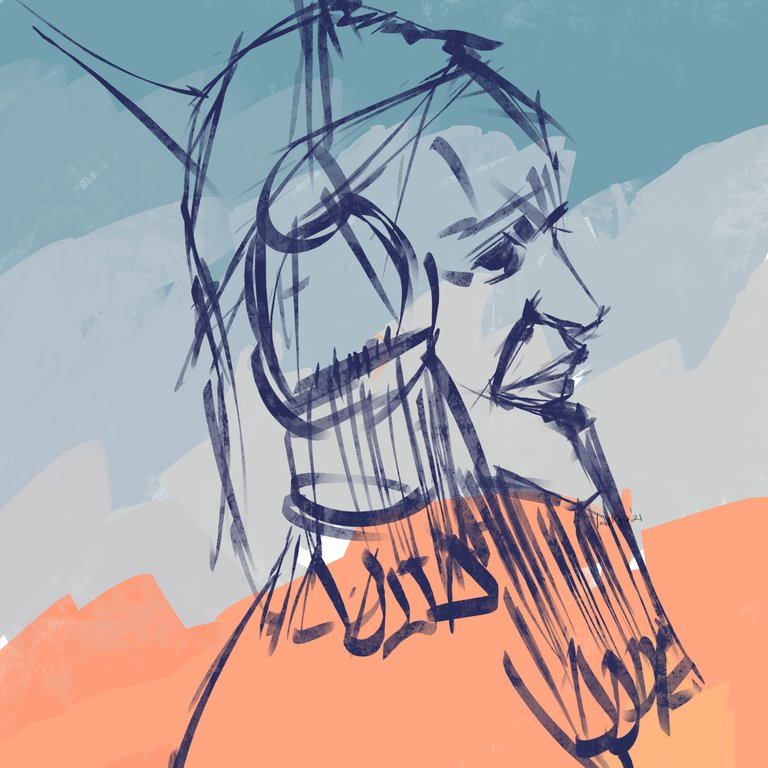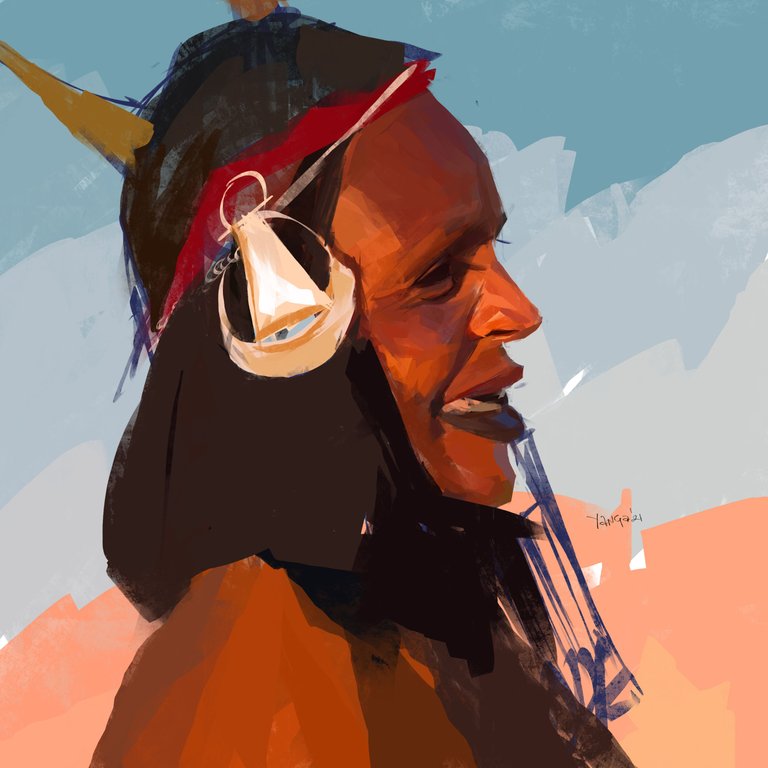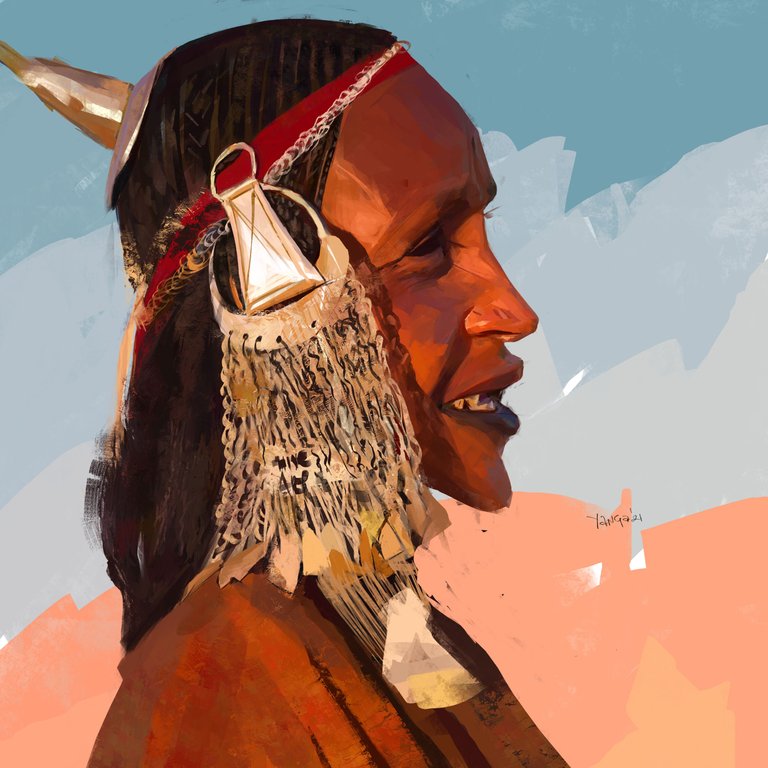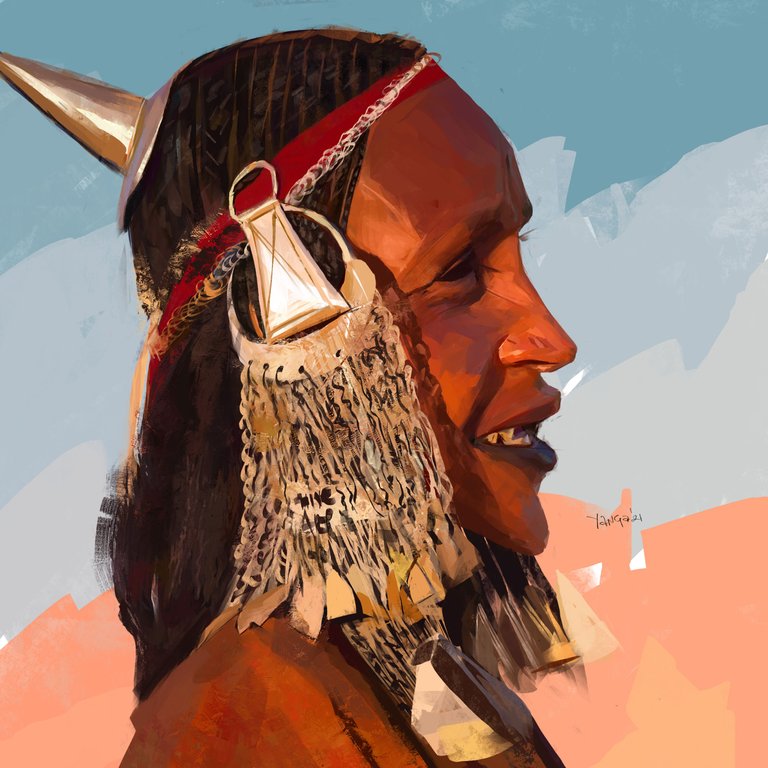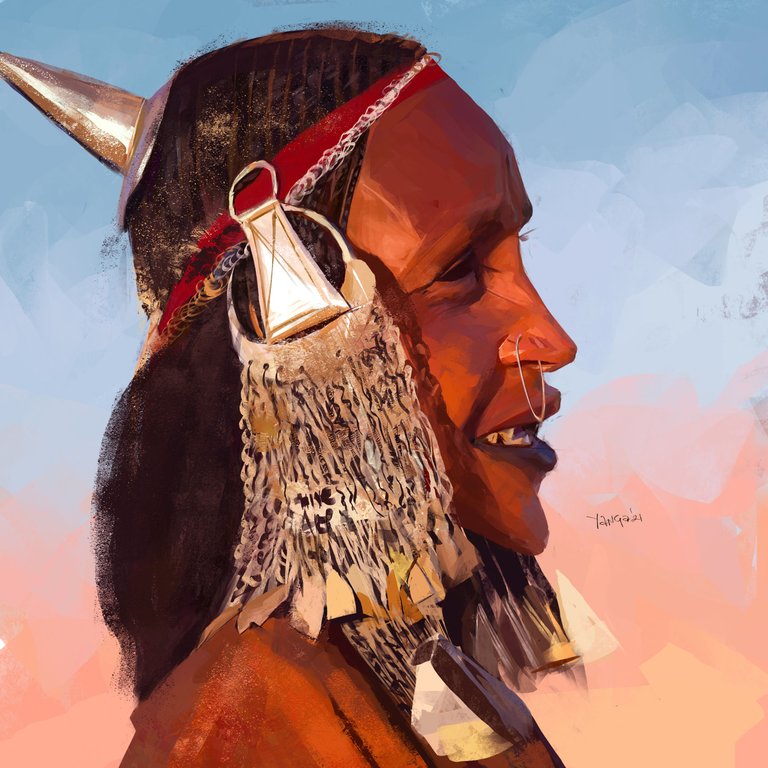 ---
TOOLS USED:
PHOTOSHOP
HUION TABLET
MSI PC

---
https://linktr.ee/YangaArts
https://nftshowroom.com/yanga/gallery
https://app.rarible.com/yanga
https://opensea.io/YangaArts
---
---