TUAREG-THE TRIBE WHERE WOMEN ARE IN CONTROL
HI GUYS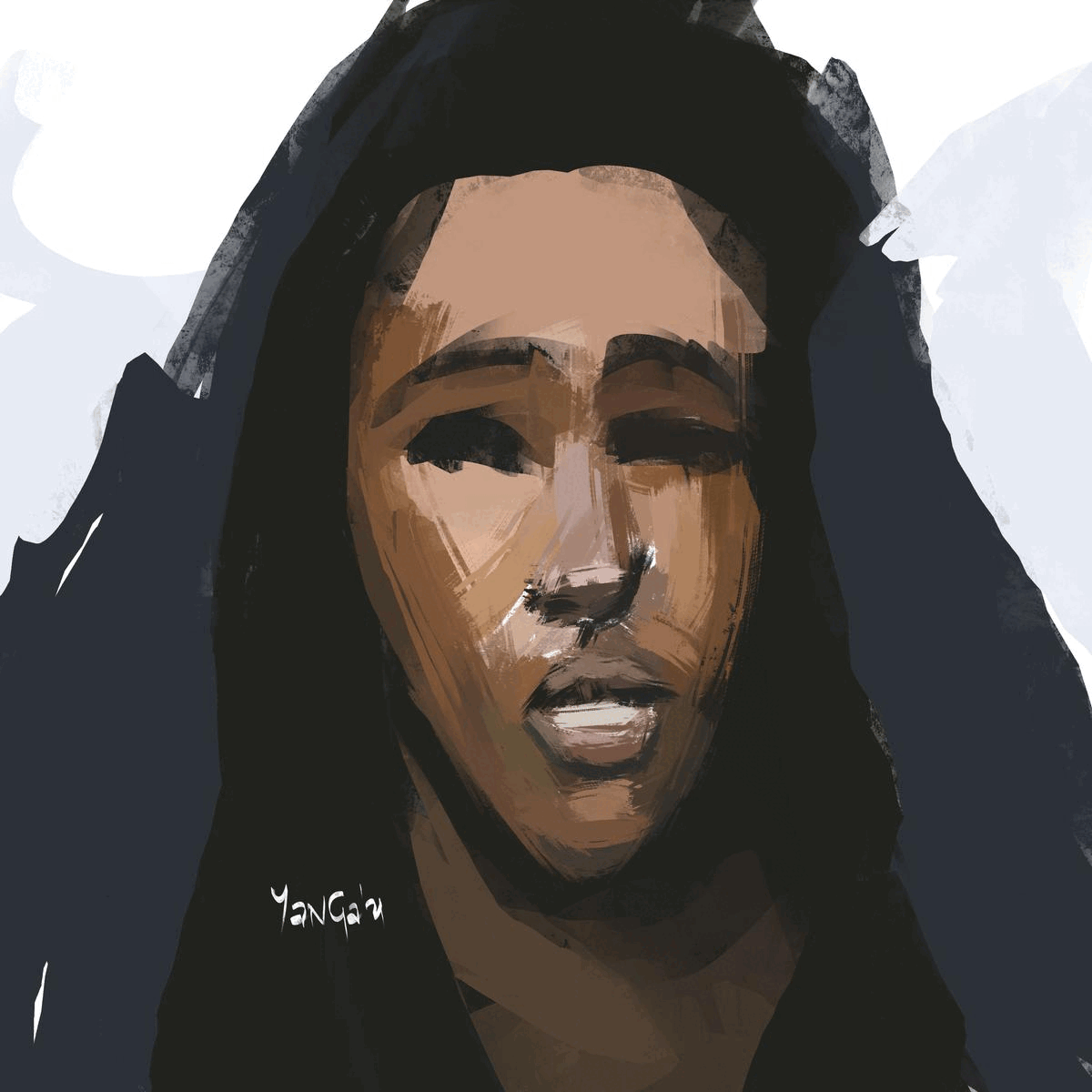 An artwork representing a typical "TUAREG" woman dressed for a ceremony. The Tuareg tribe of the Sahara desert is one of the mysterious tribes where men wear the veil and the women lead the family.
Unlike, other tribes, Tuareg women can have more than one sexual partner outside their marriage, and if peradventure she's divorced by the husband, she's allowed to keep his entire property to continue her life.
They seem to follow a matrilineal system, not a matriarchal system because men are also involved in politics and business too. Making it look like everything is done in reverse here.
Another interesting thing about these women is that they are so much respected by their sons-in-law to the point that they can't eat in the same room. Can you imagine?
Aso, though they embraced Islam as their religion, they seem to do the opposite of everything Islamic. For example, in other Islamic countries, women cover their faces, but in Tuareg, it's the men instead. They have a reason for this, which is thoughtful. The reason is that their women are beautiful, and they would love to see their faces.
---
You will find them in the southwestern part of Libya. Also, they're some living in Mali, Niger, and northern Nigeria, if you ever want to visit them.
---
PROCESS

---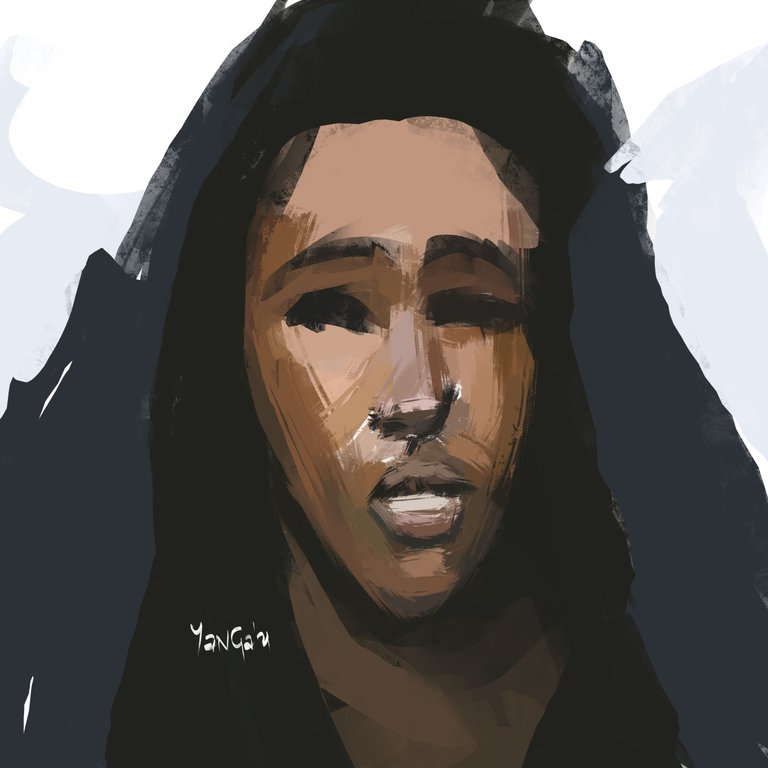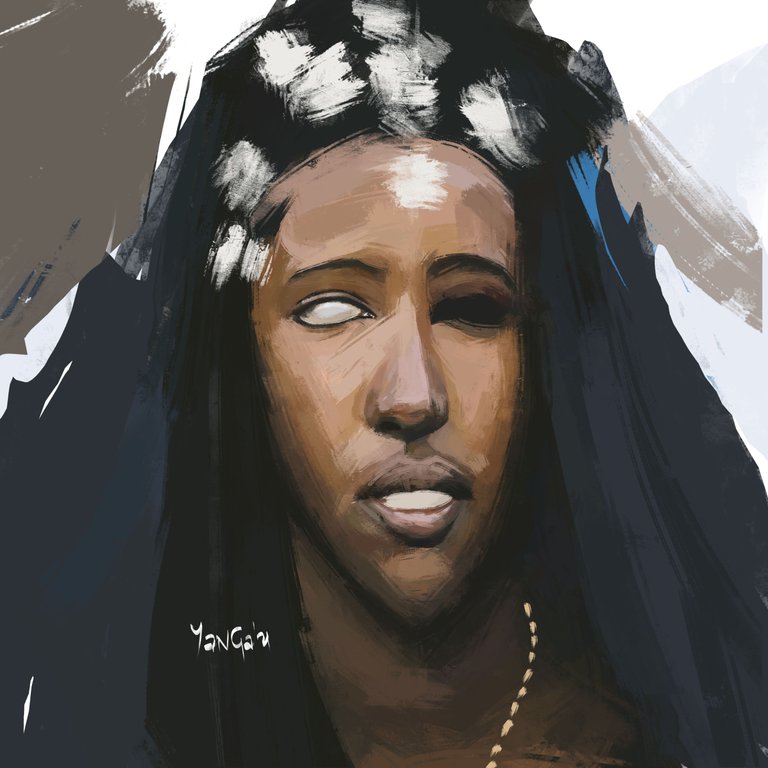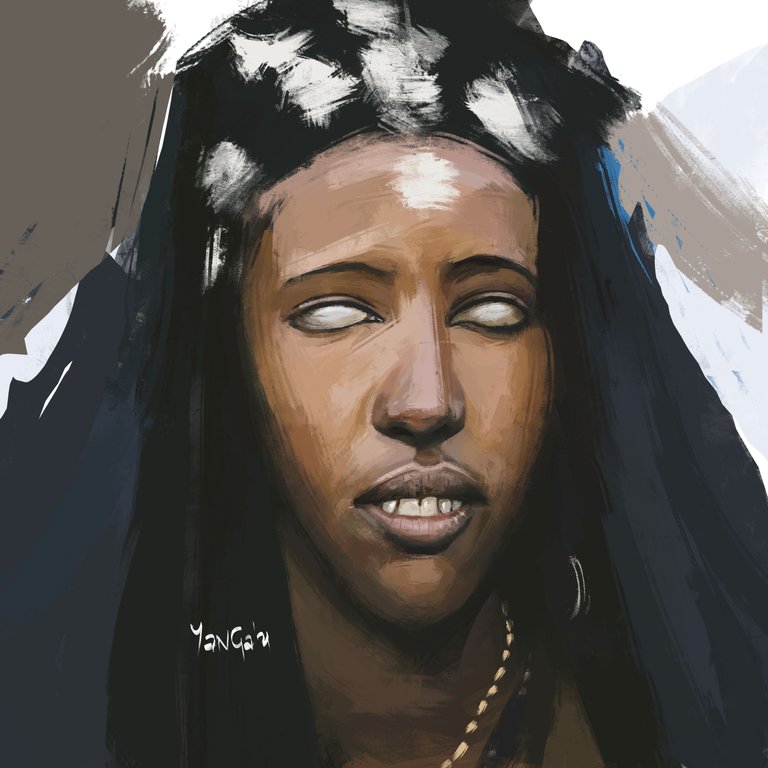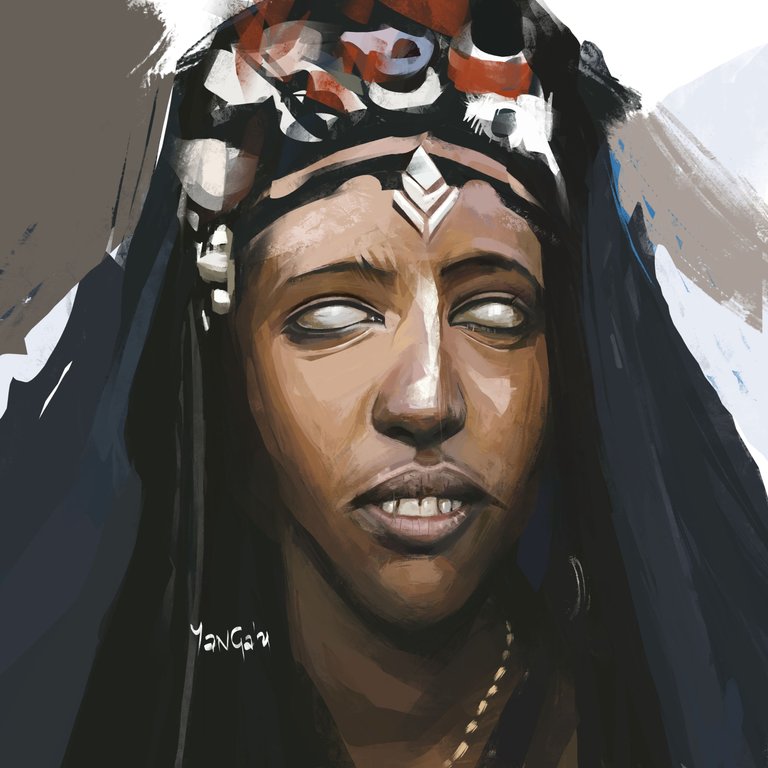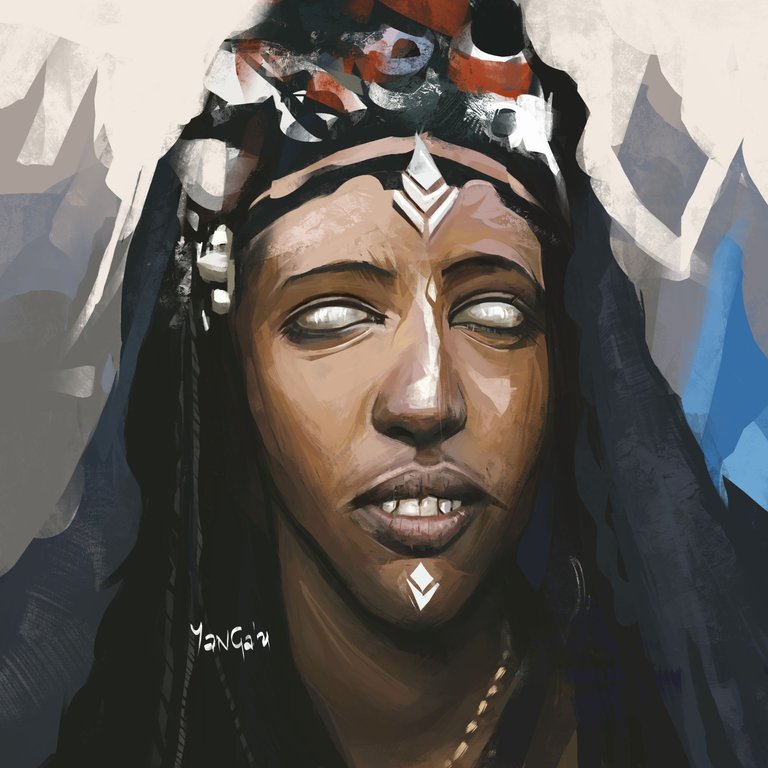 TOOLS USED:
PHOTOSHOP
HUION TABLET
MSI PC

---
https://linktr.ee/YangaArts
https://nftshowroom.com/yanga/gallery
https://app.rarible.com/yanga
---
THANKS FOR YOUR UPVOTES AND RETWEETS
@juliakponsford @eturnerx @stellabelle @acidyo @agroeed @isaria @bullauge
---
---