The importance of listening Ψ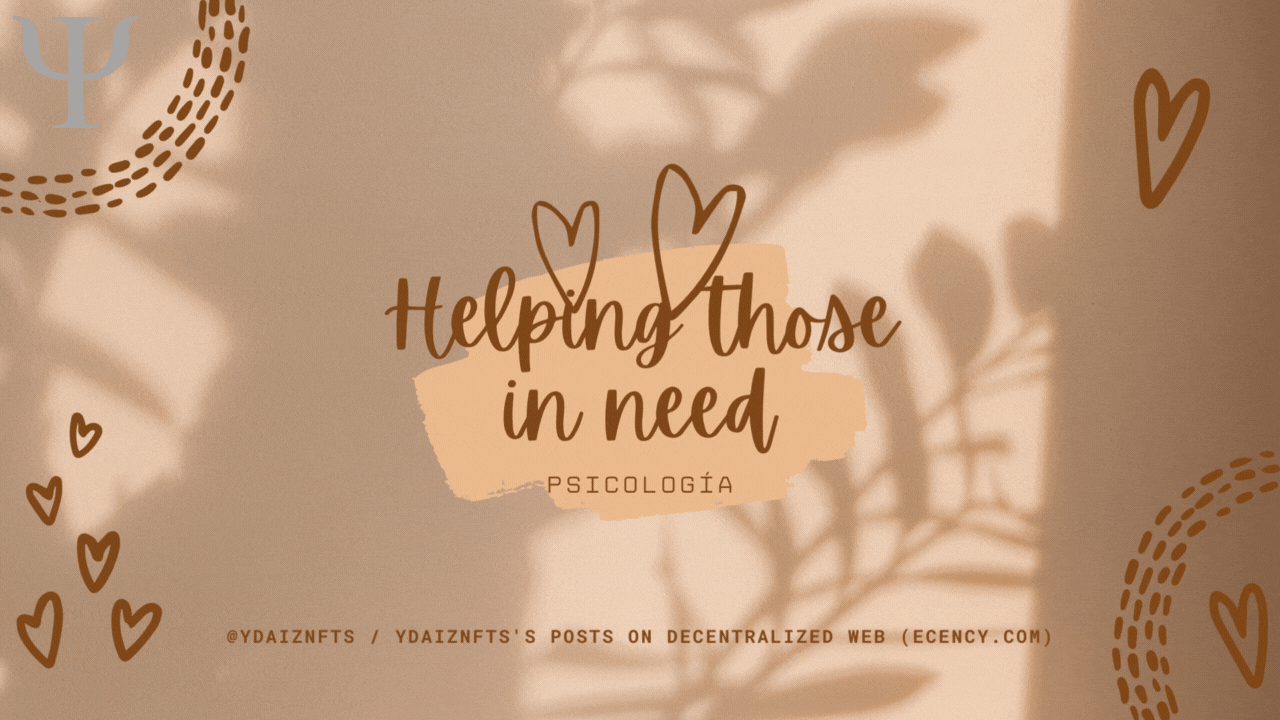 I feel that this is a very important issue, as a student of psychology and related branches I believe that the best way to help depressive, anxious subjects is to give them the floor, give them the opportunity to feel heard and that their actions and acts are recognised, many times in everyday life families or friends do not take importance to various problems because they see them as perhaps less important than what they consider relevant, but we do not know that, and that other can cause very negative things, the subject is subject to the gaze of the other, we cannot be social subjects without the other recognising us, one of the stages in this problem is how to help them, well, I admit I am not a professional today, I am only a student and lover of mental health and social branches, but pertinently and without excluding knowledge, it is very important to listen to the other and if possible ask for a professional intervention, there is nothing wrong with going to psychological care or psychiatrist, let's break the myths related to that.
Siento que esté es un tema de mucha importancia, como estudiante de psicología y ramas aledañas creo que la mejor manera de ayudar a sujetos depresivos, ansiosos es darle la palabra, darle la oportunidad de que se sientan escuchados y que sus acciones y actos sean reconocidos, muchas veces en la vida cotidiana las familias o amistades no toman importancia a problemáticas diversas por verlos quizá menos importantes que lo que ellos consideran relevante, pero eso no lo sabemos, y a ese otro puede causarle cosas muy negativas, el sujeto esta sujetado a la mirada del otro, no podemos ser sujetos sociales sin el otro que nos reconozca, una de las etapas en esta problemática es como hacer para ayudarlo, bien, desde ya admito no ser un profesional hoy dia matriculado, solo soy un estudiante y amante de la salud mental y ramas sociales, pero pertinentemente y sin excluir conocimientos, es de suma importancia que escuchen al otro y si es posible pedir una intervención profesional, no hay nada de malo con ir a atencion psicológica o psiquiatra, rompamos los mitos relacionados a eso.

We all have problems, some know how to deal with them "better", in inverted commas as this leads to many other things, but with the emphasis on anxiety and stress, it is very difficult to act in these situations for the subject who enjoys them, the one who enjoys them is the one who does not listen to them, who does not give relevance to their discomfort, who better knows about the discomfort than the one who suffers from it? It is only the subject and in any case it is possible to arrive at an assumption between professionals, but for this, the subject must express it and theorise it in words in order to arrive at a point of view towards the solution of the conflict.
Todos tenemos problemas, algunos lo saben llevar "mejor", entre comillas ya que eso conlleva a muchas otras cosas mas, pero dándole énfasis a la ansiedad y el estrés, es muy difícil actuar en estas situaciones para el sujeto gozado, aquel que lo goza es el que no lo escucha, el que no le da relevancia a su malestar, quien mejor sabrá del malestar que quien lo padece? es únicamente el sujeto y en todo caso se puede llegar a una suposición entre los profesionales, pero para ello, el sujeto debió expresarlo y teorizarlo en palabras para llegar a un punto de mira hacia la solución del conflicto

If you have an acquaintance who suffers from depression, anxiety or panic attacks, give them the space they need, do not invade their place, give them power in their words to be heard, help them as much as you can so that they do not reach such magnitudes that we cannot go unnoticed. Suicide in these cases is so great that unfortunately, in this individualistic society, the subject is labelled as "crazy" or "idiot" and so many other ignorant adjectives that in doing so, they exclude and can cause irrecoverable damage. Embrace, feel and enjoy life, although for many theories life for humans is suffering, we can give them a less tragic option, let us accompany those who need an ear, there is nothing more beautiful than giving ourselves as a tool for others to overcome their complications. If you want to talk, write in any case, feel free to write to me on my discord: ydaiznfts#1000, but I recommend that you do it with a professional, I think you have more tools to ensure an improvement, but you are the protagonist, we are only accompanying and analyzing these features, be relevant and do not hesitate to contact if you need it, do not feel that you are a nuisance, nobody in your environment wants anything bad to happen to you, on the contrary.
Si tienen a un conocido que sufre de depresión, ansiedad. ataques de pánico, denle el espacio que necesita, no invadan su lugar, otorguen poder en su palabra para ser escuchado, ayuden lo mas que puedan para que no llegue a magnitudes que no podemos pasar desapercibidos, el suicidio en estos casos son tan grandes que lastimosamente, en esta sociedad tan individualista, al sujeto se lo etiqueta como "loco" o "idiota" y otros tantos adjetivos tan ignorantes que al hacerlo, excluyen y pueden llegar a ocasionar un daño irrecuperable. Abracen, sientan y disfruten del vivir, aunque por muchas teorías la vida para el humano es sufrimiento, podemos llegar a darle una opción menos trágica, acompañemos así a los que necesitan un oído, no hay nada mas lindo que darse como una herramienta para que el otro salga delante de sus complicaciones. Si desea hablar, escribir en todo caso, siéntase libre de escribirme a mi discord: ydaiznfts#1000, pero recomiendo que lo haga con un profesional, creo que tiene mas herramientas para garantizar una mejoría, pero usted es el protagonista, nosotros somos únicamente acompañamos y analizamos esos rasgos, sea pertinente y no dude en contactar si lo necesita, no se sienta que es una molestia, nadie de su entorno quiere que le pase nada malo, todo lo contrario



ydaiznfts#1000 El club de Rising Star

El club de Rising Star

Twitter

Reddit
Thanks for reading, huge hug from ydaiz⭐

---
---