Adobong Sitaw- String Beans with Garlic Longanisa, Soy sauce and Vinegar.

Hello lovely hivers and hello foodies bee hive community. I hope you are all doing well today 🌸
Time flies to fast and it's already Saturday. It's a gloomy weather here today and I am craving for some soupy dish but didn't manage to cook one as we have some string beans here that I bought on the children sell some on the street yesterday. I decided to cook it now because the vegetables is good when fresh. It was freshly harvested yesterday and I only bought it for 15 pesos per tie. Thats the good thing living in a province, you can eat the veggies fresh after harvest with a cheap price.
What recipe comes to your mind when you heard the word string beans?
For me I love string beans when it cook together with squash and coconut milk. I also love it with milkfish and some guava. I also thought of Kare Kare but I can't afford to cook it for today as we don't have some meat available. I decided to cook Adobong Sitaw- String Beans with Garlic Longanisa and Soy sauce and Vinegar.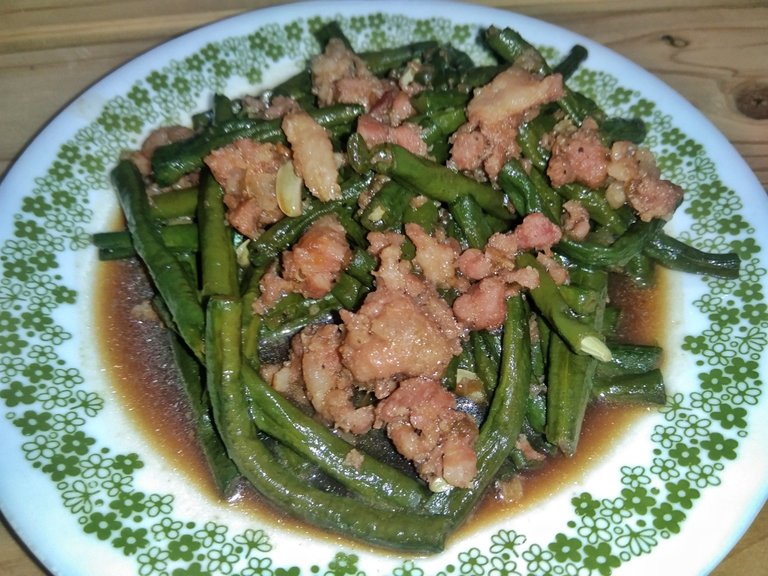 Here in the Philippines there are different ways of cooking Adobong Sitaw. Some people cook it with liver spread or Sprite soda. Some people add some pork or chicken and sometimes they cooks it as the string beans itself without any add ons.
For me I always added garlic Longanisa everytime I cook Adobong Sitaw as I find it more flavorful because of the garlic and sweetness flavor of the Longanisa. I live in Nueva Ecija Philippines and one of the product that we are proud of us our garlic Longanisa because it's really good as the ingredients are fresh and that's the one I am always using.
So for today blog I will share to you how I cook the Adobong Sitaw in Garlic Longanisa.
Ingredients needed:
-String beans
-Longanisa
-Soy sauce
-Black pepper
-Vinegar
Preparation: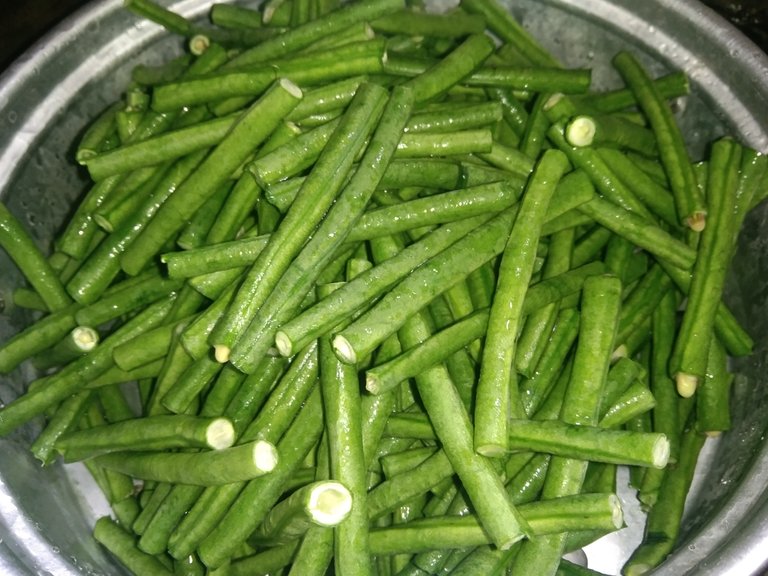 Cut the string beans like this. You can use your hands or you can use knife for cutting.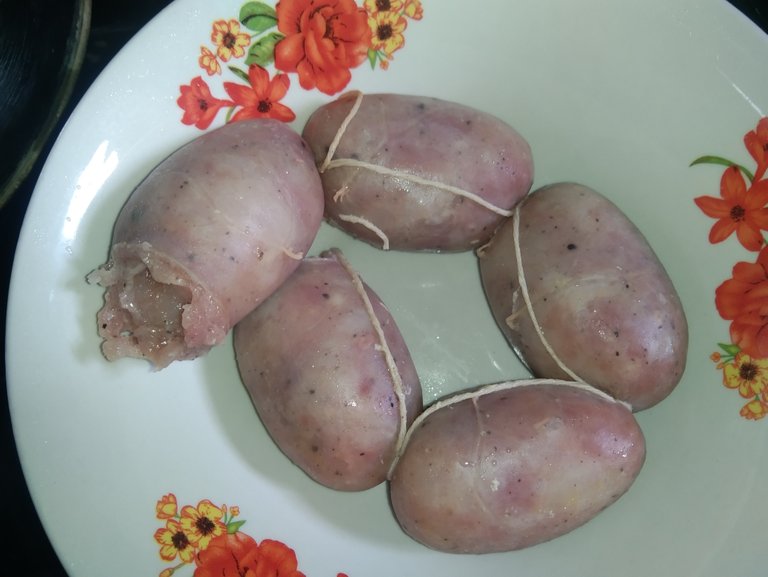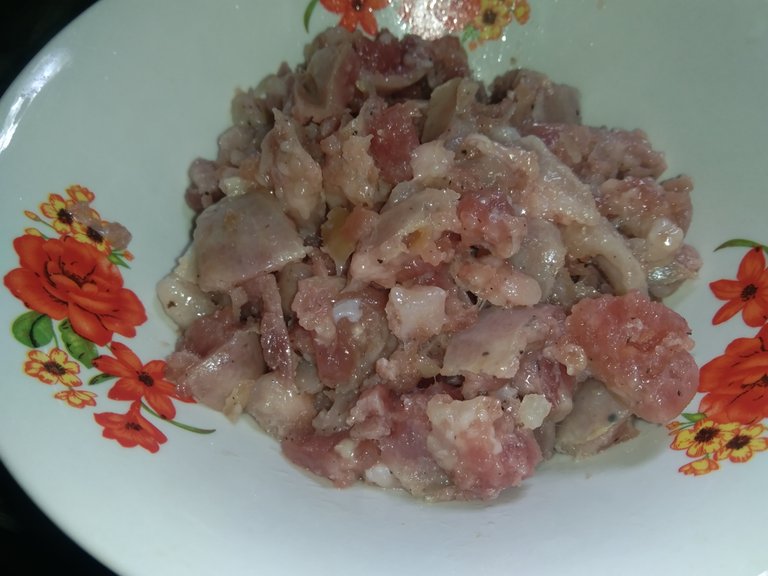 Boil the garlic Longanisa for a couple of minutes let it cool and chopped it like this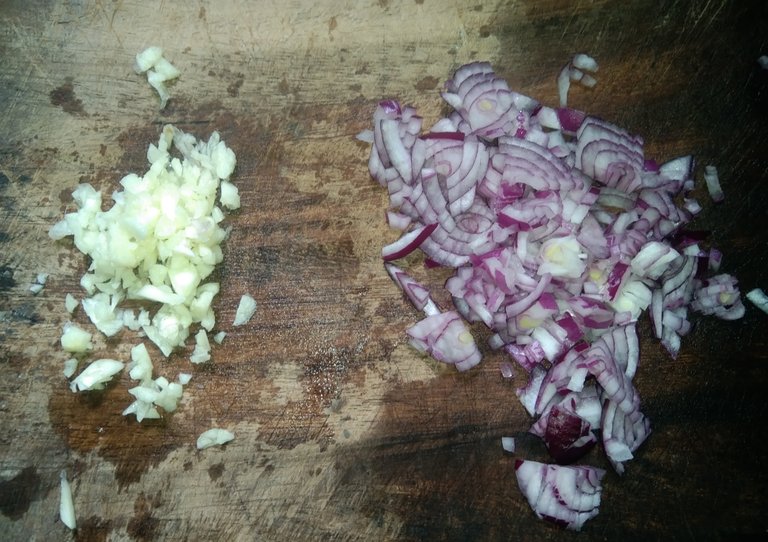 Mince the garlic and onion base on your desire shape
How to cook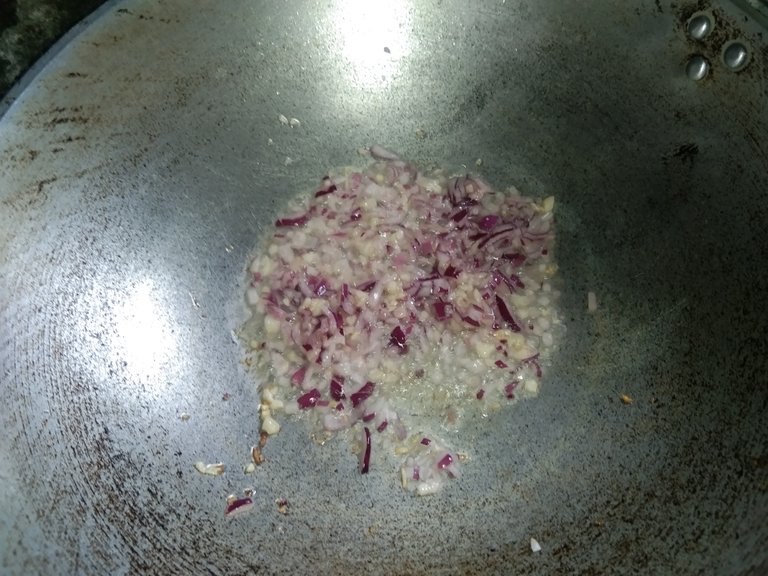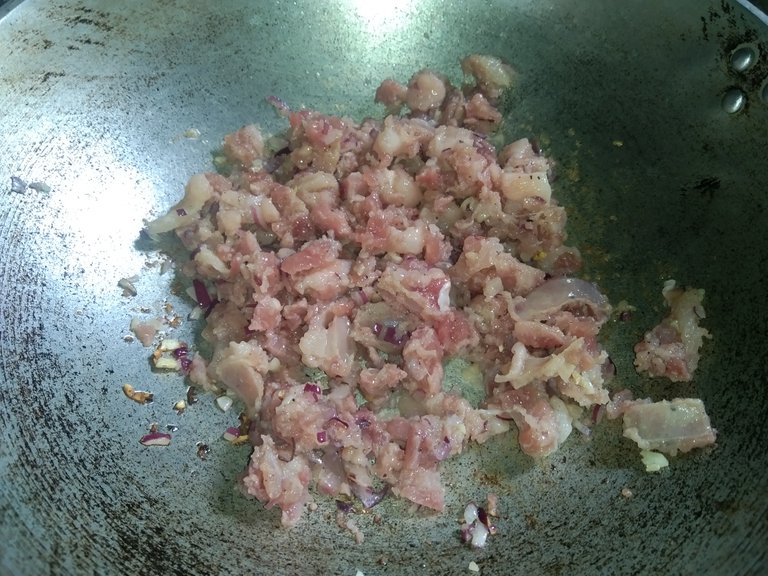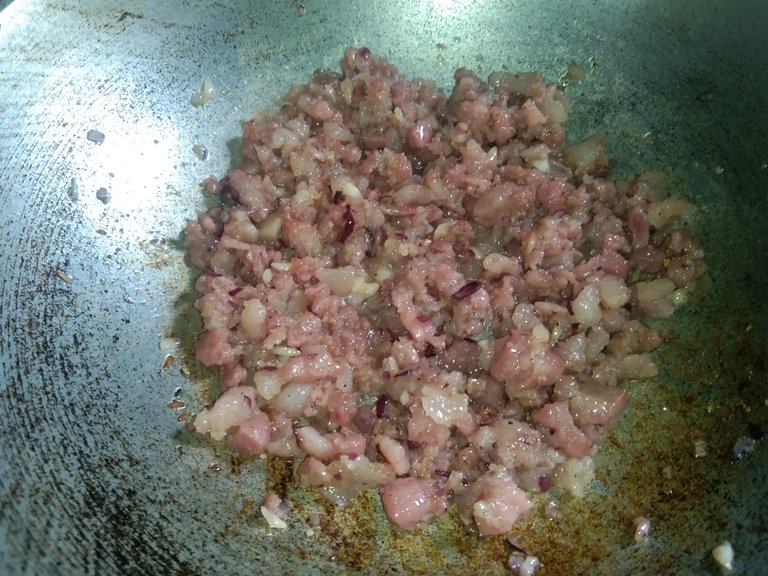 Sauteed the garlic and onion and then add the chopped garlic Longanisa. Cook it in low hit until the Longanisa became firm and release the oil from the fat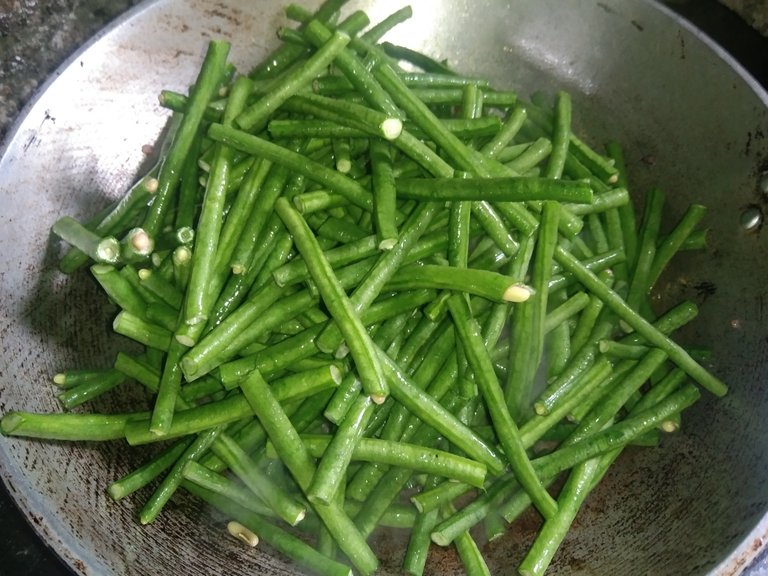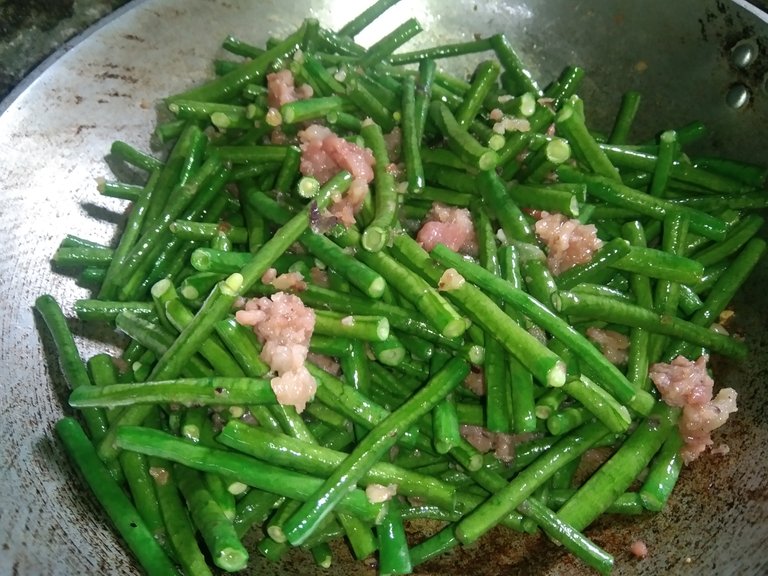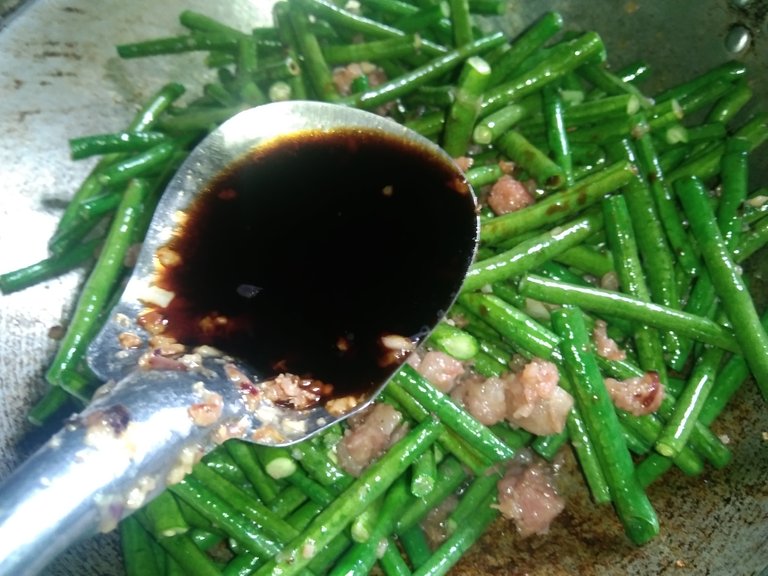 Add the string beans and mix it until the ingredients are well combined. Let's it cook for a couple of minutes then add some soy sauce and water
In adding soy sauce, you can put little by little to avoid the saltiness taste. It's one of the things that I learned from my father.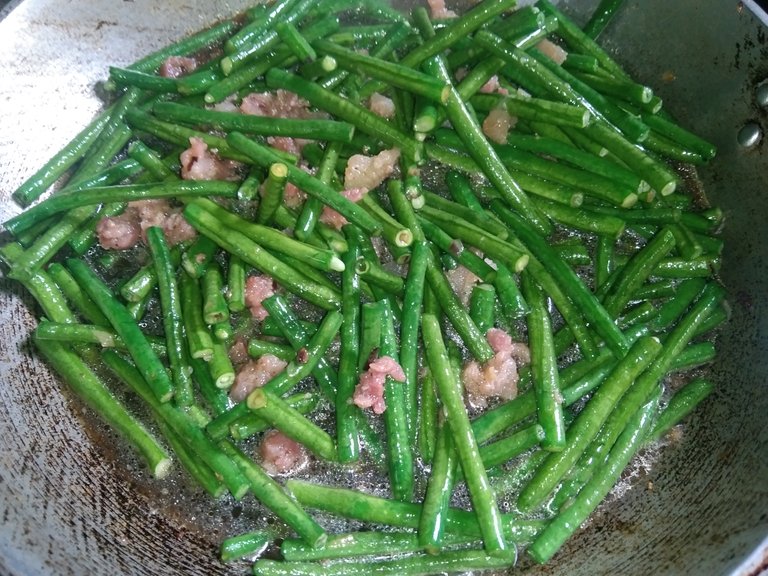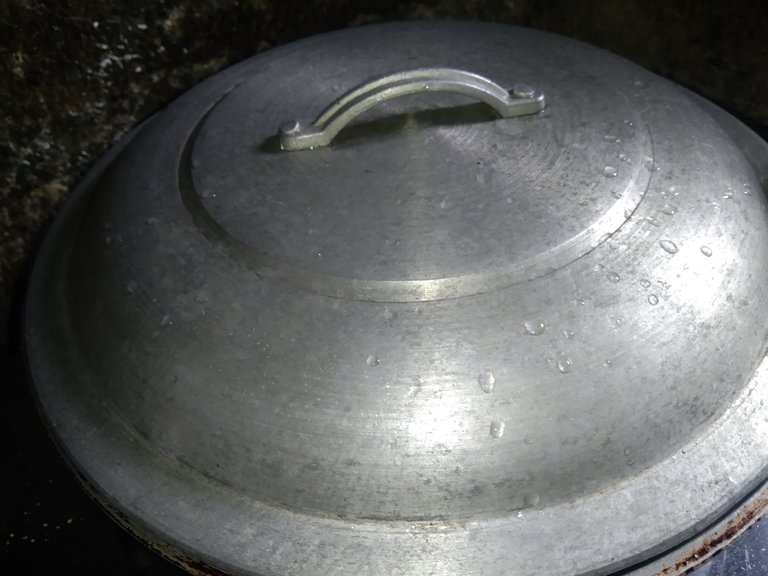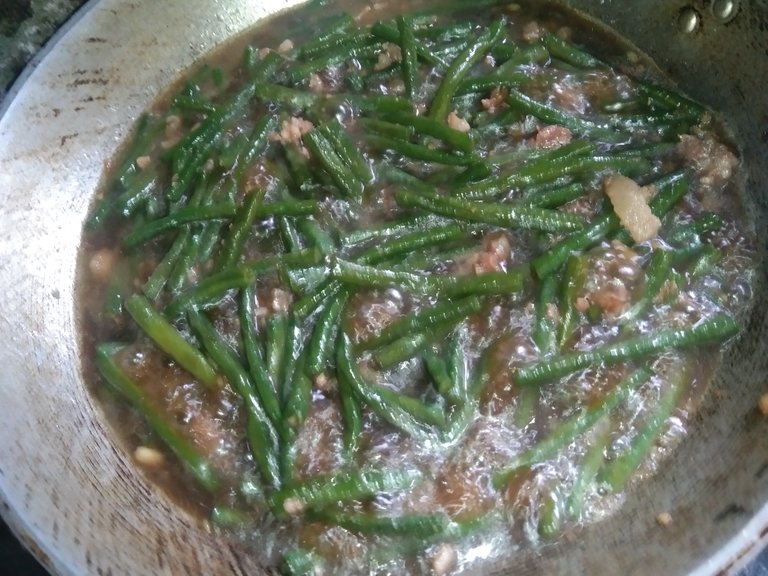 After tasting you can now add the pepper. I preffered a peppery dish that's a why I also add more pepper.
You can put the cover and let it simmer until the string beans is soft.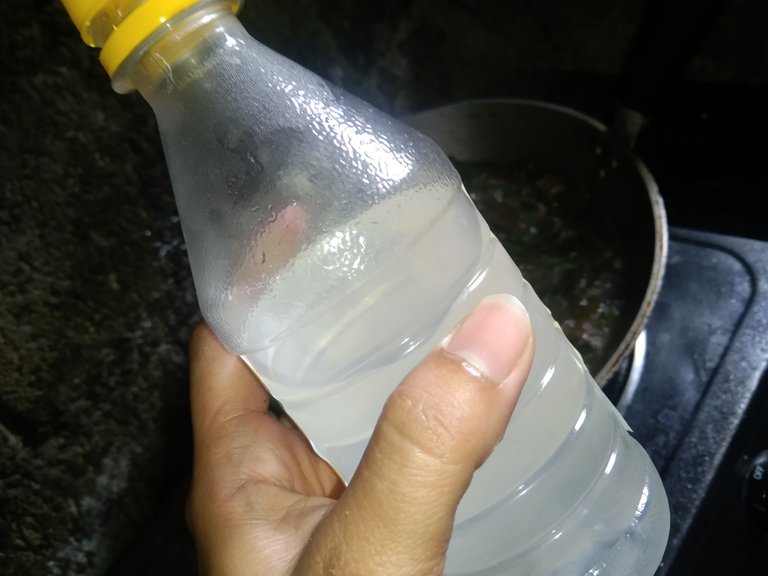 *Once the string beans is already soft and the soup already reduce you can add some vinegar. I used the cover of vinegar as a cup and add 3 cups of vinegar.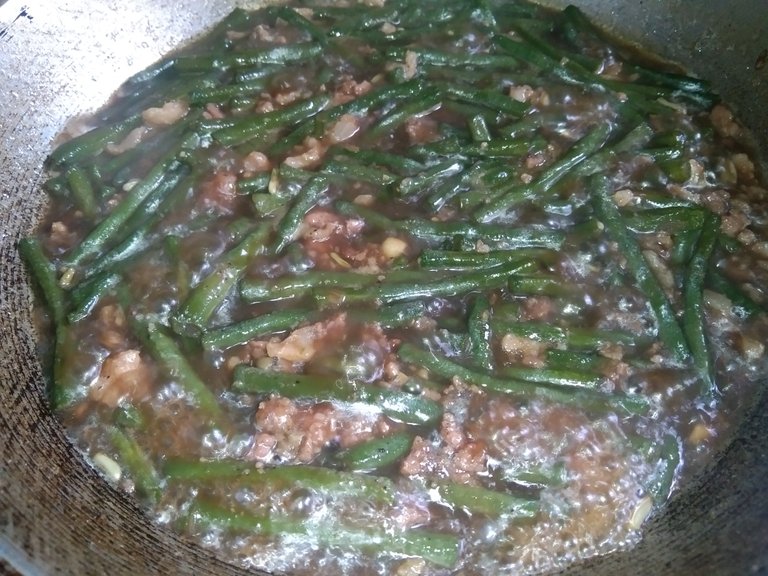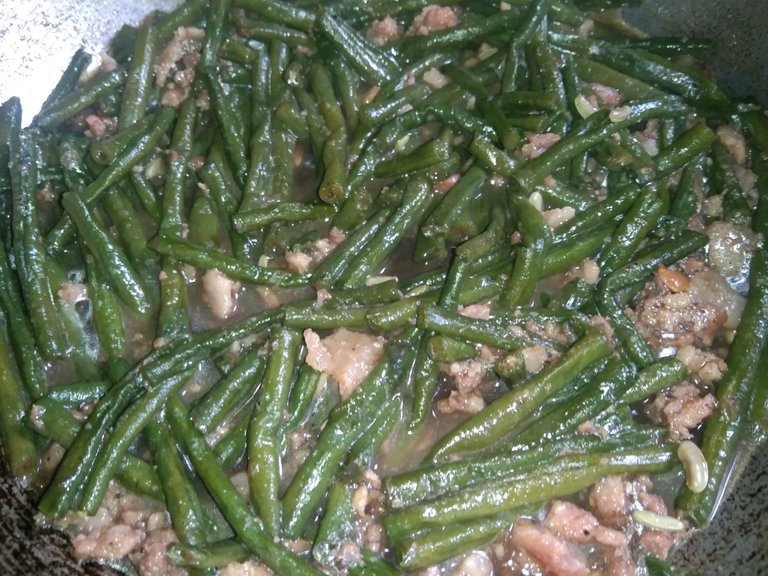 Let it simmer again for a couple of minutes until the vinegar is cook and you can turn of the heat and it's ready to serve.
Here's my recipe of Adobong Sitaw- String Beans with Garlic Longanisa and Soy sauce and Vinegar.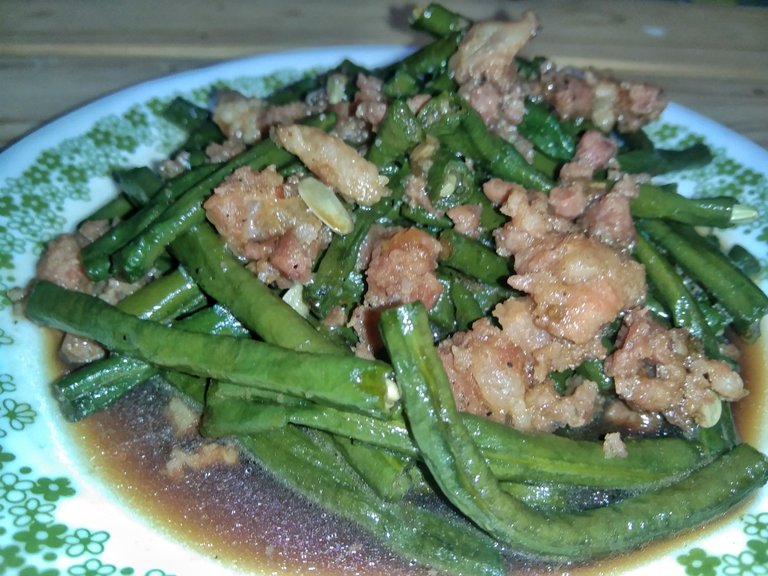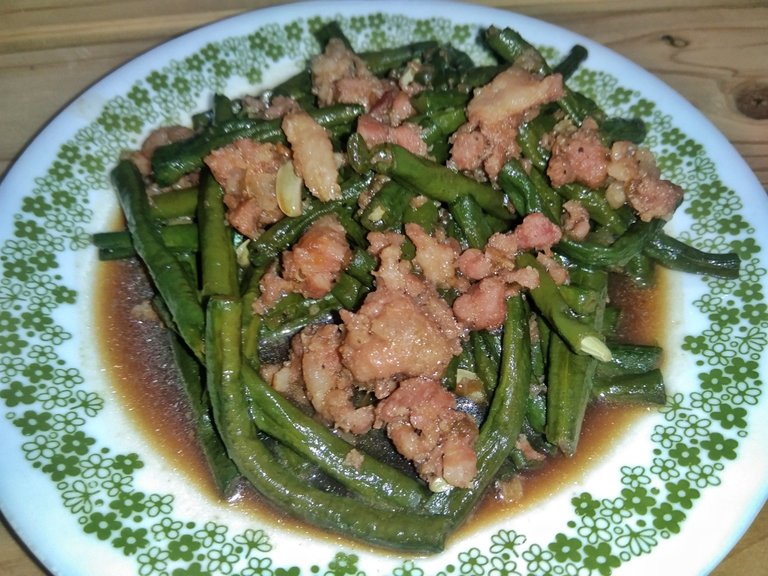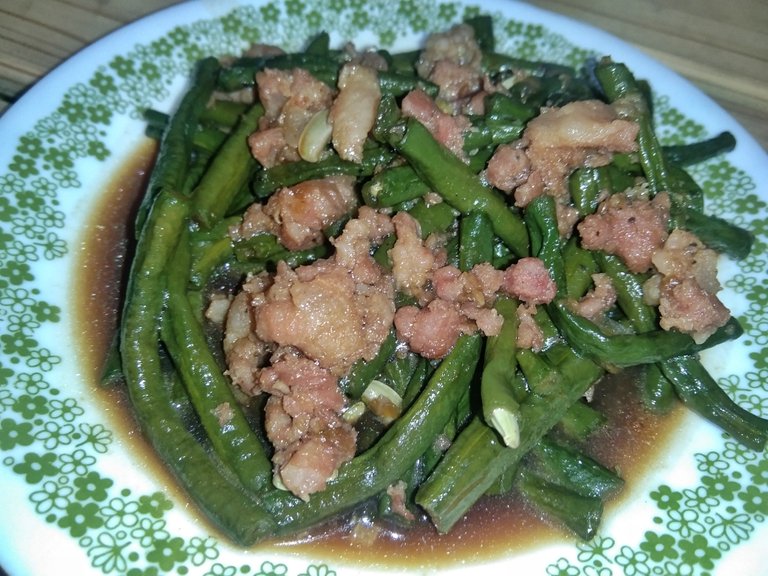 I hope you enjoyed my recipe.
---
---
Thank you for reading.
Mommy Yen 🌸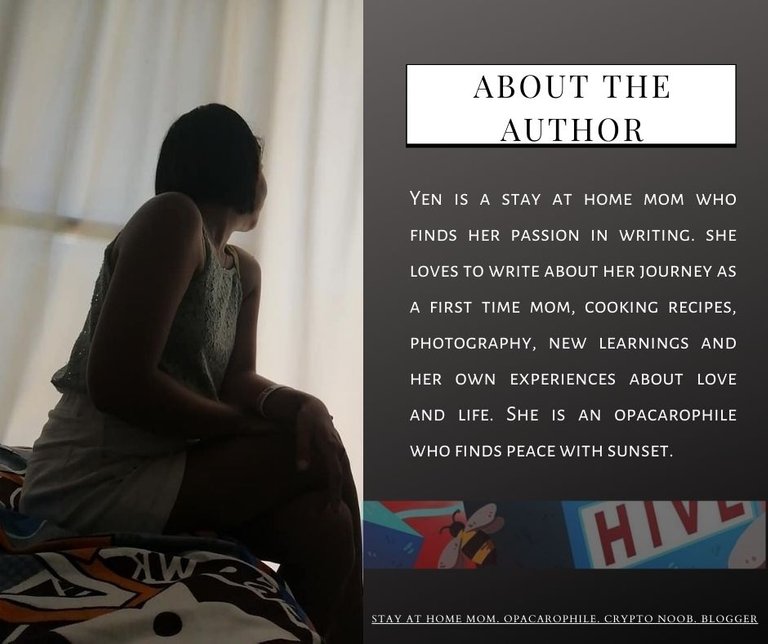 ---
---