SHARE YOUR BATTLE Weekly Challenge! GEM METEOR | ESP🇻🇪 - ENG 🇺🇸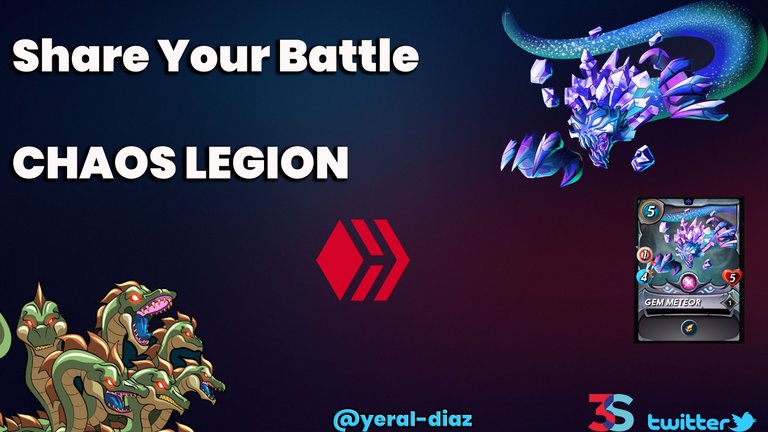 Saludos a todos y todas de Splinterlands, estamos en la publicación #2 de la semana dónde estaremos hablando en la modalidad de Share your battle, con la carta de GEM METEOR. Estaré compartiendoles composiciones utilizadas y mis criterios junto a la carta ya que al principio creí que le faltaba daño y eso, pero con la vida ya aporta bastante para su tipo.
Greetings to all Splinterlands, we are in the publication #2 of the week where we will be talking in the Share your battle mode, with the GEM METEOR card. I will be sharing with you the compositions used and my criteria with the card, because at the beginning I thought it lacked damage and that, but with the life it already brings enough for its type.

VIDEO 🎥➘

░▒▓█ ░▒▓█▓▒░▒▓█▓▒░▒▓░▒▓█░▒
Información y Jugabilidad // Information and Gameplay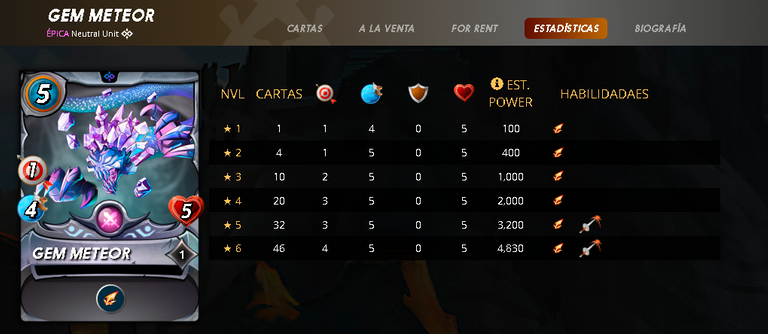 La carta posee daño a distancia con un costo de 5 de maná, además tiene 4 puntos de velocidad de movimiento su fuerte es la cantidad de 5 puntos de vida, comúnmente los arqueros son débiles como los magos. Por ello pienso que tiene muy buen coste para el uso de maná, puede quedar en la última posición aguantando unos 3 golpes dependiendo del daño del enemigo y si posee habilidad de escabullirse. A partir del nivel 5 activa su habilidad de perforar, teniendo en cuenta sus aumentos de daño, velocidad y coste de maná.
The card has ranged damage with a cost of 5 mana, it also has 4 points of movement speed, its strong point is the amount of 5 points of life, commonly archers are weak as mages. Therefore I think it has a very good cost for the use of mana, it can be in the last position holding about 3 hits depending on the damage of the enemy and if it has the ability to sneak. From level 5 onwards he activates his piercing ability, taking into account his damage, speed and mana cost increases.
---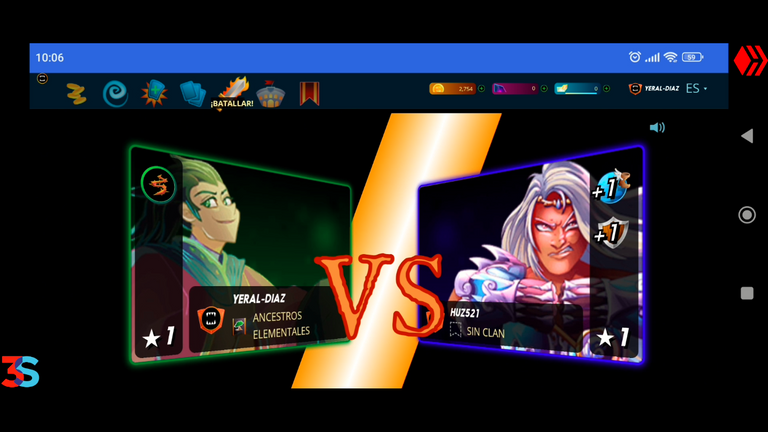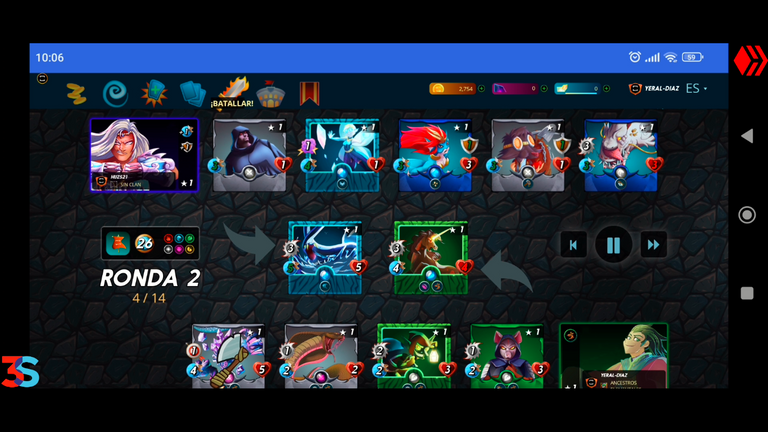 ---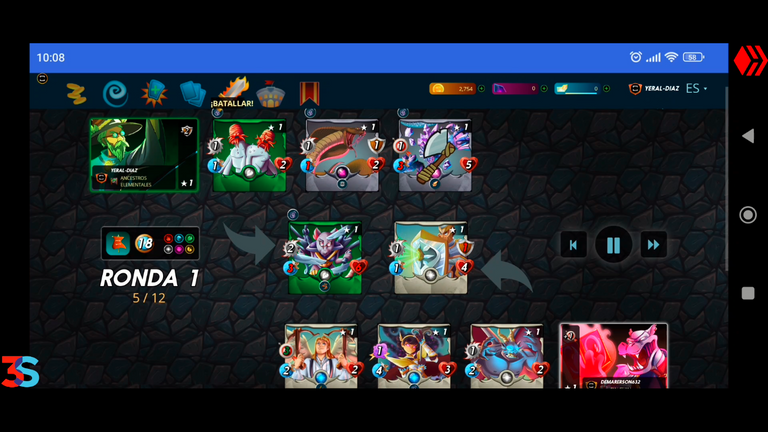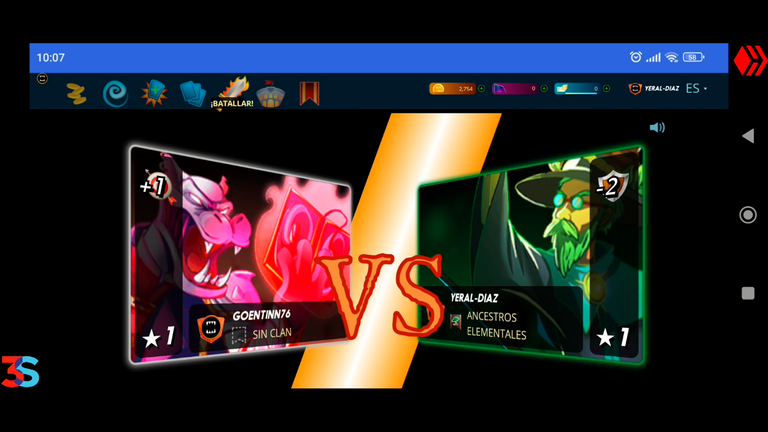 ---
Conclusión / Conclusion
Estuve jugando algunas partidas y pude observar que ataca al oponente o enemigo que posea menor salud. También su resistencia en juego es bastante alta ya que si la combinamos con el invocador de MYLOR CROWLING con su habilidad de espinas le hace mucho counter a los monstruos con escabullirse o al quedar en el primer puesto puede resistir y poder darle vuelta a la partida. Si la combinamos con el invocador de +1 punto de daño también beneficia su daño y constrarresta a los monstruos que posean espinas ya que su ataque es a distancia.
I've been playing some games and I could see that it attacks the opponent or enemy with less health. Also its resistance in game is quite high because if we combine it with the summoner of MYLOR CROWLING with its ability of thorns it makes a lot of counter to the monsters with sneaking or being in the first place can resist and be able to turn the game. If we combine it with the +1 point of damage summoner also benefits its damage and counter the monsters that have thorns because its attack is at a distance.

---
▓█░👾GRACIAS POR VER // THANKS FOR WATCHIN 👾▒▓▒

---
╔═══════════════════════╗
▂ ▃ ▄ ▅ ▆ ▇ █ 🐍SPLINTERLANDS🐍 █ ▇ ▆ ▅ ▄ ▃ ▂
╚═══════════════════════╝


░▒▓█▓▒░▒▓█▓▒░▒▓░▒▓█ ░▒▓█▓▒░▒▓█


---
Contenido original por Ұeral Ðiaz🤸‍♂
Original content for Ұeral Ðiaz🤸‍♂
---
▶️ 3Speak
---
---