2da Exhibición en el liceo U.E.P. Jacob Pérez carballo - Fé y Alegría [ESP | ENG]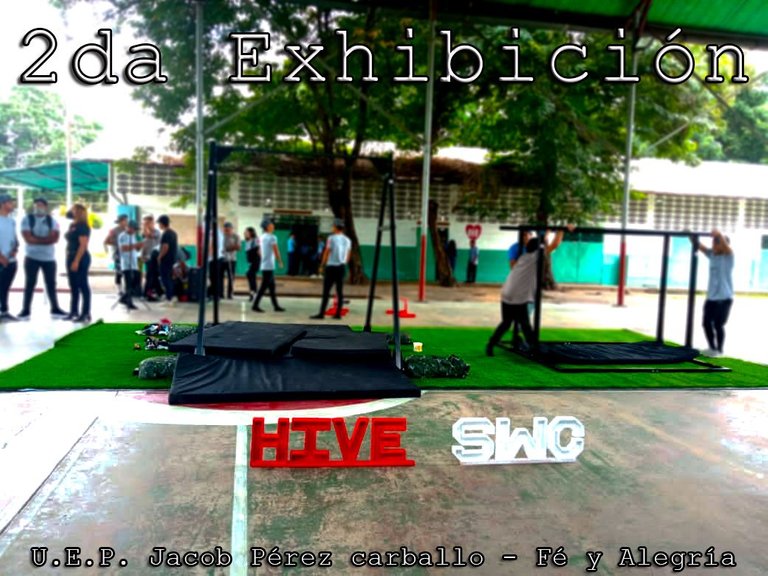 ¡Hola, Hive!
Saludos a #SWC y lectores en la comunidad, el día de ayer martes 20 de junio, se realizó la segunda exhibición en el liceo U.E.P. Jacob Pérez carballo - Fé y Alegría. Donde atletas y estudiantes participaron en ella para insertivarlos a ver el deporte de calistenia más divertido y pasionado. Se hizo entrega de certificado a los participantes y al instituo por permitirnos el espacio de mostrarles un poco de este deporte llamado Street Workout Comnuity.
Hello, Hive!
Greetings to #SWC and readers in the community, yesterday Tuesday June 20th, the second exhibition was held at the high school U.E.P. Jacob Perez Carballo - Fé y Alegria. Athletes and students participated in it to encourage them to see the sport of calisthenics more fun and passionate. Certificates were given to the participants and to the school for allowing us the space to show them a little of this sport called Street Workout Comnuity.
█ ✪ █▓▓▓▓▓▓▓▓𝕊𝒲©▓▓▓▓▓▓▓▓█ ✪ █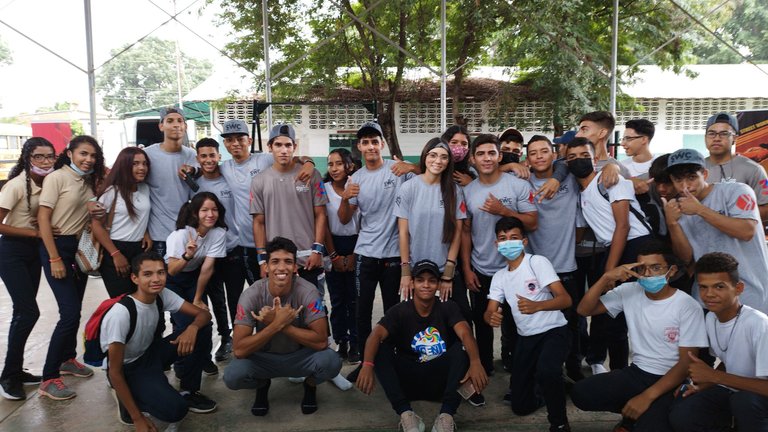 Muchos de los estudiantes me preguntaron personalmente: ¿cómo puedo unirme a este deporte?, debo pagar algo o algun aporte?. Lo primero que les dije fué que no hay ningún costo simplemente motivación y algun parque cercano el cual muchos de nuestros atletas se encuentran entrenando y están dispuestos para aportar el apoyo a entrenarlos y enseñarle lo básico para iniciar en este deporte. La vedad que es muy emocionante como así algunos pocos llegan para saber más de este deporte y cuantos otros institutos o personas tendrán la misma pregunta. Por ello SWC estará dispuesto a expandir la experiencia y apoyo para enseñanza de este deporte y verlo como un reto a la rama de deportes a nivel nacional e internacional.
Many of the students asked me personally: how can I join this sport, do I have to pay anything or contribute anything? The first thing I told them was that there is no cost, just motivation and a nearby park where many of our athletes are training and are willing to help train them and teach them the basics of the sport. The truth is that it is very exciting how few come to learn more about the sport and how many other institutes or people will have the same question. Therefore SWC will be willing to expand the experience and support to teach this sport and see it as a challenge to the national and international sports branch.
VIDEO📹
▶️ 3Speak

Imagenes / Images
█ ✪ █▓▓▓▓▓▓▓▓𝕊𝒲©▓▓▓▓▓▓▓▓█ ✪ █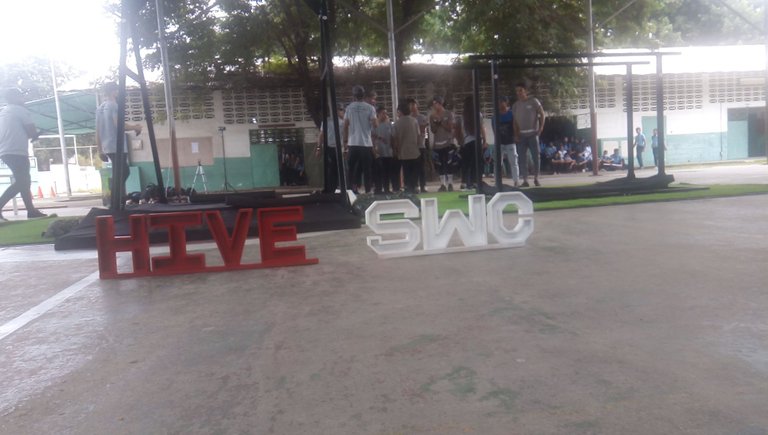 █ ✪ █▓▓▓▓▓▓▓▓𝕊𝒲©▓▓▓▓▓▓▓▓█ ✪ █
Como siempre la organización entre atletas y organizadores para el emsablmaje de las barras con sus respectivos bioseguridad para verificar que no tengan inconvenientes al realizar la exhibición.
As always, the organisation between athletes and organisers for the assembly of the bars with their respective biosecurity to verify that they do not have any inconvenience when performing the exhibition.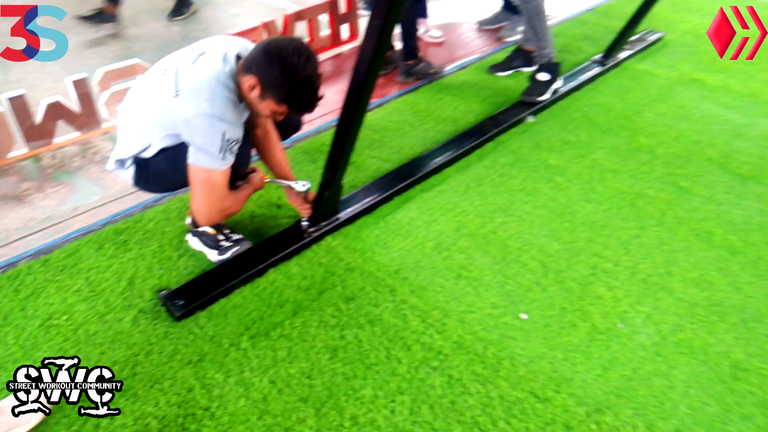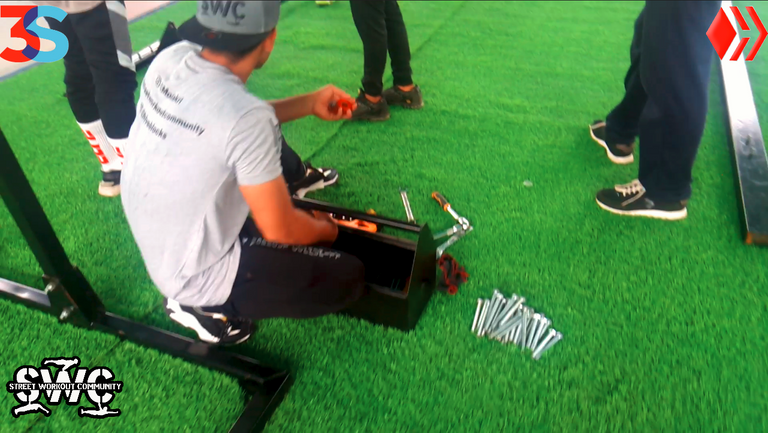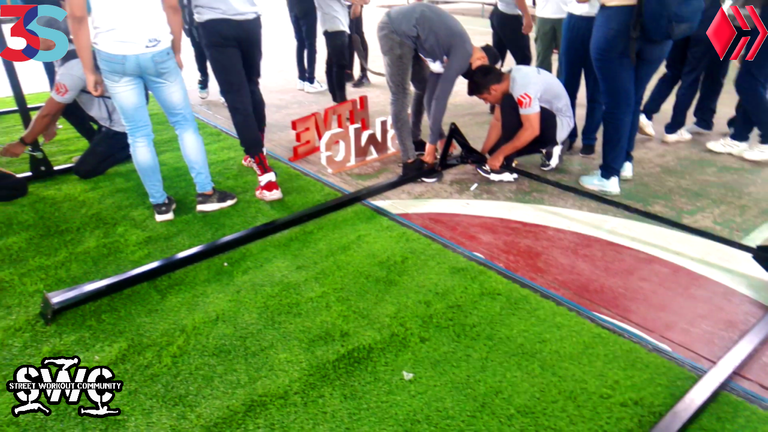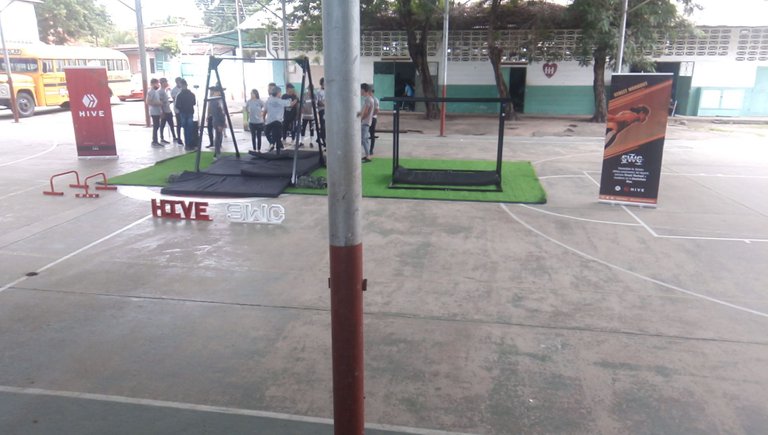 𝕊𝒲©
---
Una vez listo todo y verificado, se dío inicio para que los atletas empezaran a realizar la presentacíon de calistenia donde estudiantes, profesores y directivas quedaron impresionados y orgullosos de ver gran maravilla de lo que podemos lograr, dando así una pequeña enseñanza a chicos y chicas de lo básico para el inicio de la calistenia. Culminado el evento se hizo el desarme de las barras portatiles y entrega de certificados a los atletas y directora del plantel.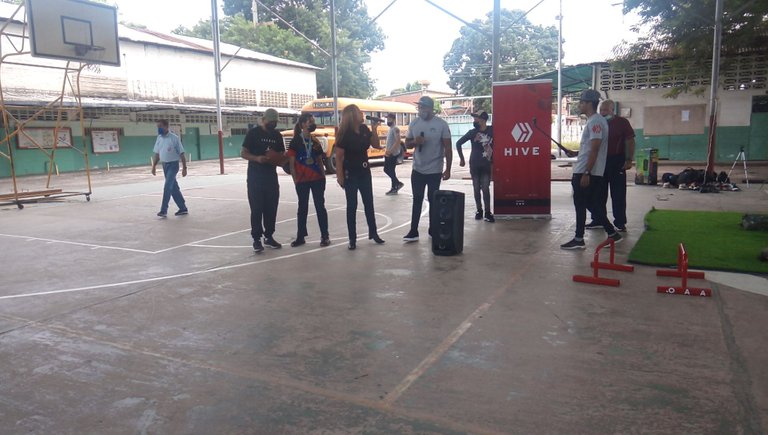 Once everything was ready and verified, the athletes began to perform the calisthenics presentation where students, teachers and directors were impressed and proud to see the great wonder of what we can achieve, giving a small teaching to boys and girls of the basics for the beginning of calisthenics. At the end of the event the portable bars were dismantled and certificates were handed out to the athletes and the school principal.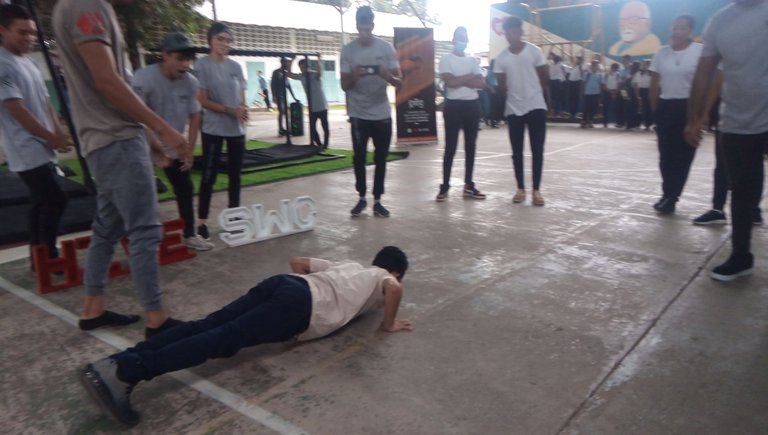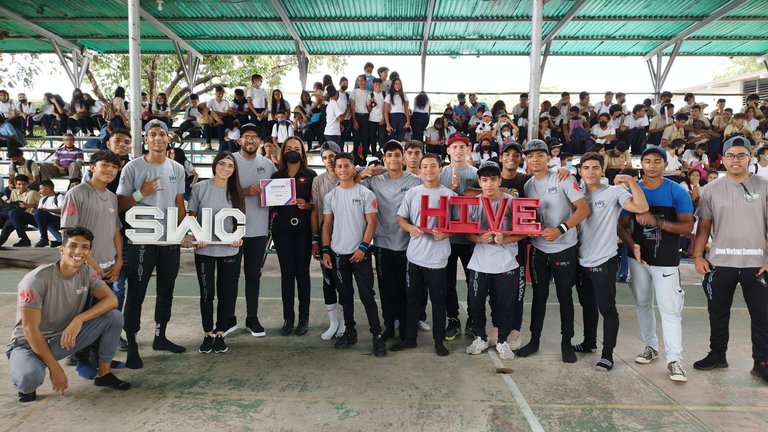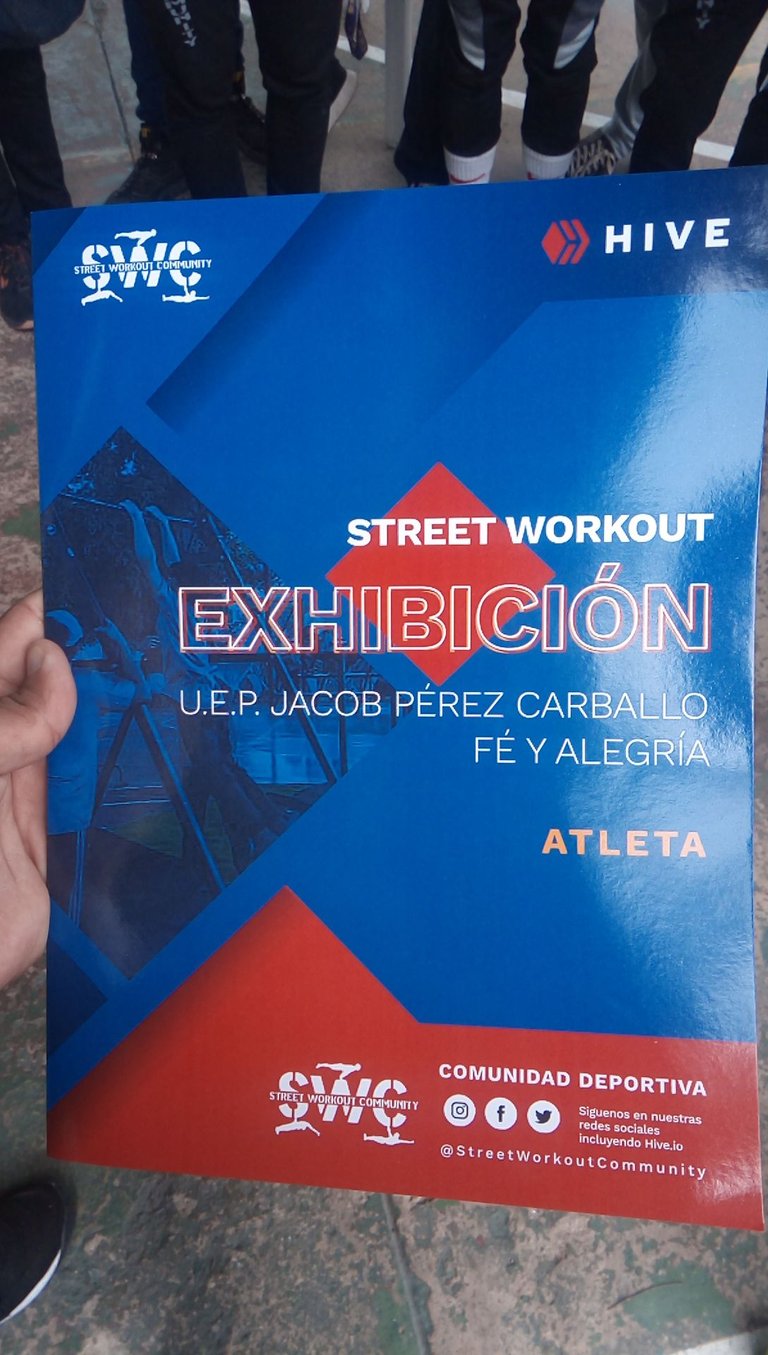 █ ✪ █▓▓▓▓▓▓▓▓𝕊𝒲©▓▓▓▓▓▓▓▓█ ✪ █
---
| ✌Muchas gracias por leer mi contenido😁, Un saludo de su atleta Ұeral Ðiaz🤸🏽‍♂️ | ✌Thank you very much for reading my content😁, Greetings from your athlete Ұeral Ðiaz🤸🏽‍♂️ |
| --- | --- |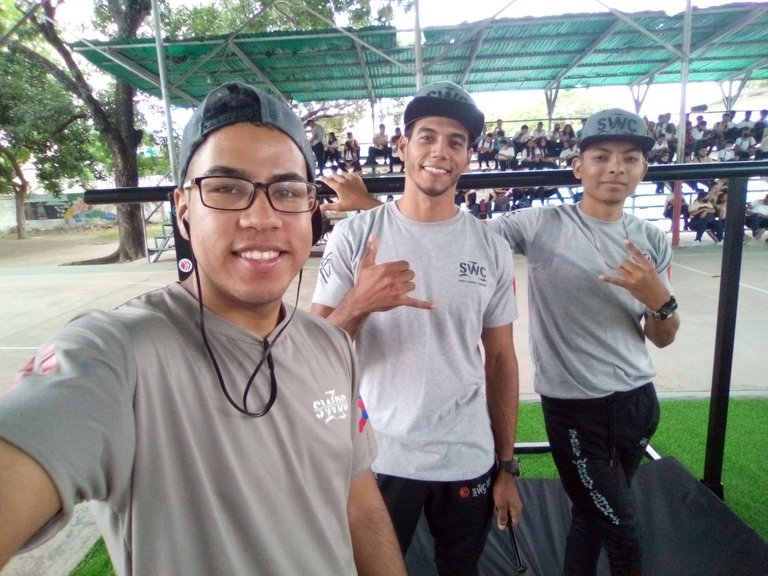 DETALLES DE EDICIÓN - ESP
Dispositivo: Motorola e6 Play 📱
Aplicación para edición de video: Wondershare Filmora X 🛍
Diseño de banner: Adobe Photoshop CC 👨‍💻
Logos: @threespeak , @hiveio , @swc-oficial

EDITION DETAILS - ENG
Device: Motorola e6 Play📱
Video editing application: Wondershare Filmora X 🛍
Banner design: Adobe Photoshop CC 👨‍💻
Logos: @threespeak , @hiveio , @swc-official
█ ✪ █▓▓▓▓▓▓▓▓𝕊𝒲©▓▓▓▓▓▓▓▓█ ✪ █
| Musicalizaciòn🎼 | Musicalisation🎼 |
| --- | --- |
| La mùsica utilizada en este video està libre de derechos de autor | The music used in this video is royalty free. |
---
---