When I was almost run over by a pickup
Greetings Community Weekend Experiences
I have been invited to participate in this initiative by my dear friend @irenenavarroart, in her post she recalled a dangerous event of her childhood, and reminded me of a reckless and very dangerous event that I lived during my school days, I will try to put them in context and explain the situation very well.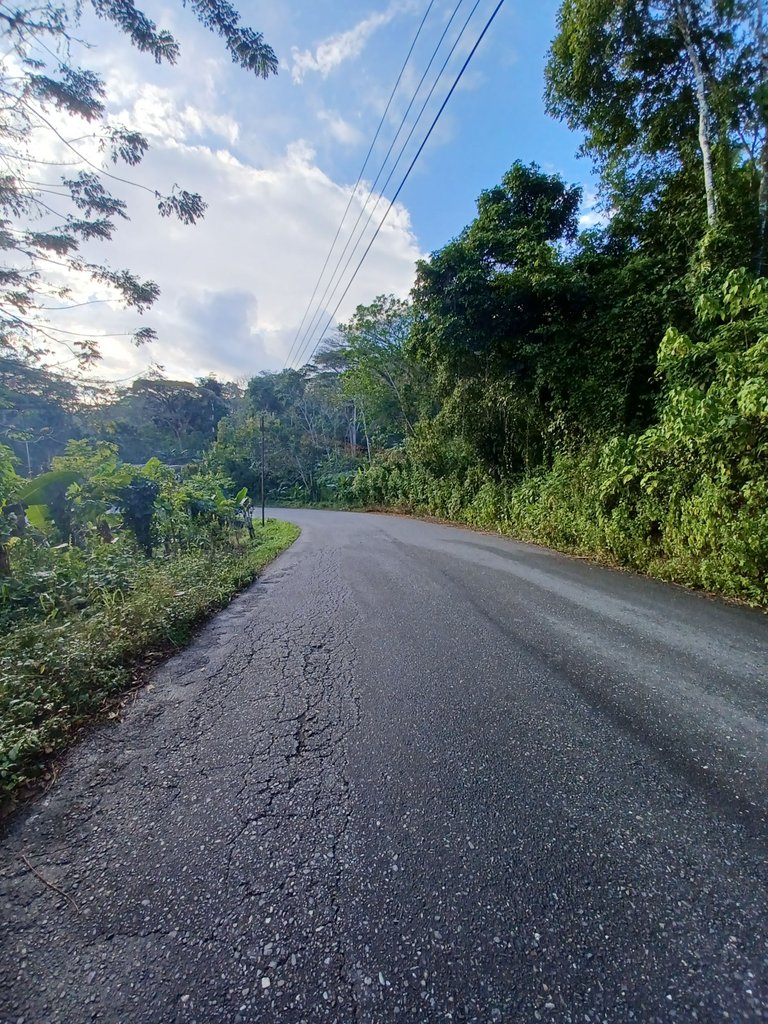 I am originally from a hamlet in the municipality of Unda in Portuguesa - Venezuela, my house is located on one side of the national highway, in fact all the neighboring houses are on one side or the other of the road, as well as the school where I studied, which was about an hour away, it has never been a busy area of private cars or transport, normally one walks quietly along the road.
After school, it was usual to walk home, I had a couple of cousins and other friends who studied at school and lived near home, so we went all the way playing and laughing, one day we were doing some races to see who was faster, I have always been very competitive so I was very concentrated to wait for the countdown to start running, when I heard a noise that seemed like the beginning of the race I rushed to the road, and I stopped in the middle of the road when a van brakes just before me, the signal I had heard was the stop sign! A vehicle is coming! shouted by my cousin on the other side of the road.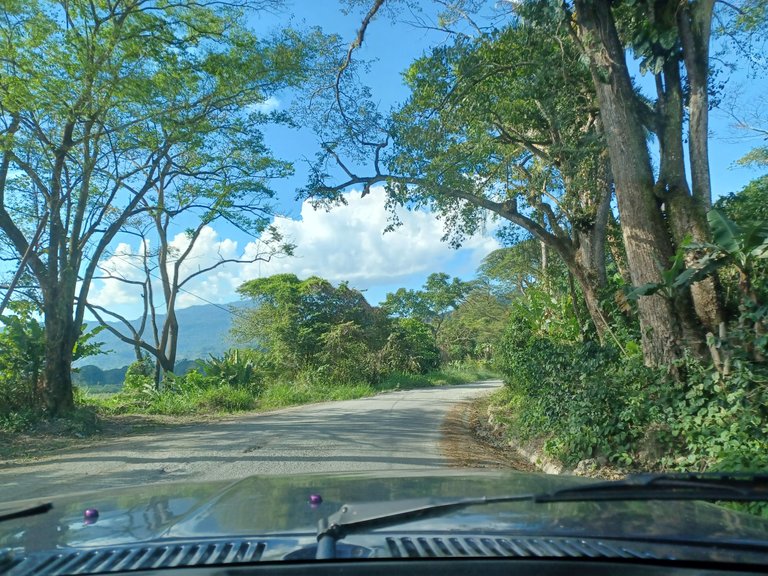 This is a photo from my dad's truck, but this was more or less the driver's perspective on that day.
Scared the driver got out of the vehicle to see if I was ok, the car stopped just a few meters before where I was, he added this was a miracle he was just on his way to fix the brakes that were failing, after scolding us he let us go and exhorted us to be more careful, I begged my cousins not to say anything about what had happened, from that moment on I was a little more cautious when crossing the roads and sometimes a little scared, I don't remember how many more times I returned from school with my cousins until my parents hired a school transportation service.
I think that as my friend Irene said in her post, no matter how mature we are, we always commit imprudences when we are children and we should not leave a child unsupervised, not to mention several of them, this has been my participation in this challenge, thanks to all who read until the end!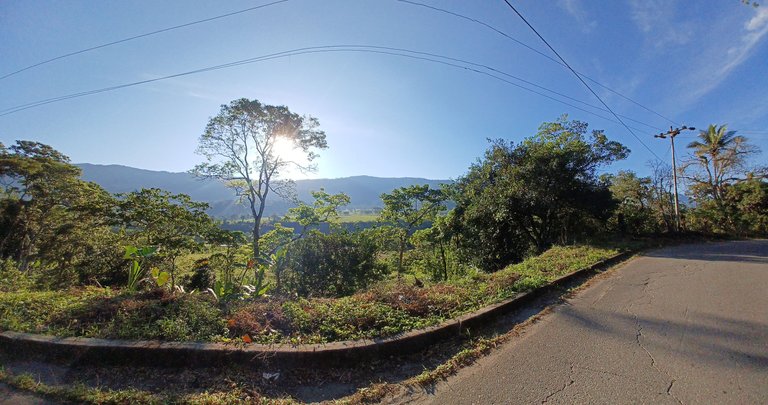 ---
---