No Woman, No Cry - Bob Marley & The Wailers 🎶 🎺 (Cover) [SPA/ENG]
---

Foto de Bill Fairs en Unsplash

Una de mis canciones favoritas de reggae es «No Woman, No Cry» compuesta por Bob Marley y The Wailers. La canción fue acreditada la autoría a Vincent Ford por problemas con la industria discográfica. Imagínense que son un niño que vive en la calle, y vas siempre a un lugar donde te dan alimento y alguien que te enseña algo valioso para toda la vida. Vincent dirigía un comedor popular y recibía a Bob y a otros niños, también le enseñó sus primeros pasos en la guitarra. Cuando uno trata a un niño con amor y respeto, eso deja una huella imborrable en el corazón de las personas. Cuando ese niño crece, siente admiración y respeto por ese adulto. Existe el caso opuesto, también puede haber maltrato, y abuso. Lo mejor que puede hacer uno es denunciar los casos de abuso y proteger a los niños y a la juventud.
One of my favorite reggae songs is "No Woman, No Cry" composed by Bob Marley and The Wailers. The song was credited to Vincent Ford due to problems with the record industry. Imagine that you are a child who lives on the street, and you always go to a place where they give you food and someone who teaches you something valuable for life. Vincent ran a soup kitchen and received Bob and other children, he also taught him his first steps on the guitar. When you treat a child with love and respect, it leaves an indelible mark on people's hearts. When that child grows up, he feels admiration and respect for that adult. There is the opposite case, there can also be mistreatment and abuse. The best thing one can do is report cases of abuse and protect children and youth.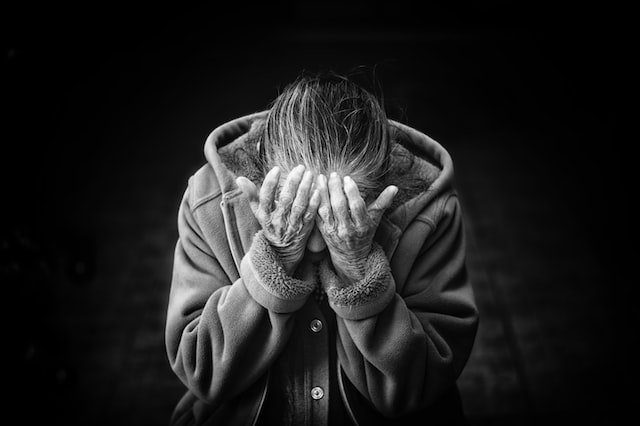 Foto de Danie Franco en Unsplash

La canción es realmente impactante en su letra, es realmente conmovedora. Una madre y su hijo en la pobreza, con tan solo un poco de Maíz. Una historia que me hace recordar la historia Bíblica de la Viuda de Sarepta. Pienso que la canción alcanzó el éxito por su contenido social, muchas mujeres y niños se encuentran en la pobreza. Tiene unas palabras realmente motivadoras, de que todo va a estar bien. Me conmueven esas palabras. En medio de las dificultades que suceden en la vida, uno solo quiere escuchar tales palabras. «No Woman, No Cry» es una frase que habla una de las características de la Mujer. Y no, no es lo que estás pensando que son lloronas. Yo que estudió programación entiendo que la mujer viene con una configuración diferente que la hace más sensible. Ellas tienen la capacidad de ver cosas que el hombre no puede ver, y una capacidad infinita de amar.
The song is shocking in its lyrics, it's moving. A mother and her son in poverty, with only a little corn. A story that reminds me of the Biblical story of the Widow of Zarephath. I think the song became successful because of its social content, many women and children are in poverty. He has some motivating words, that everything is going to be fine. Those words move me. Amid difficulties that happen in life, one just wants to hear such words. "No Woman, No Cry" is a phrase that speaks about one of the characteristics of a Woman. And no, it is not what you are thinking that they are crybabies. I, who studied programming, understand that women come with a different configuration that makes them more sensitive. They can see things that man cannot see, and have an infinite capacity to love.
---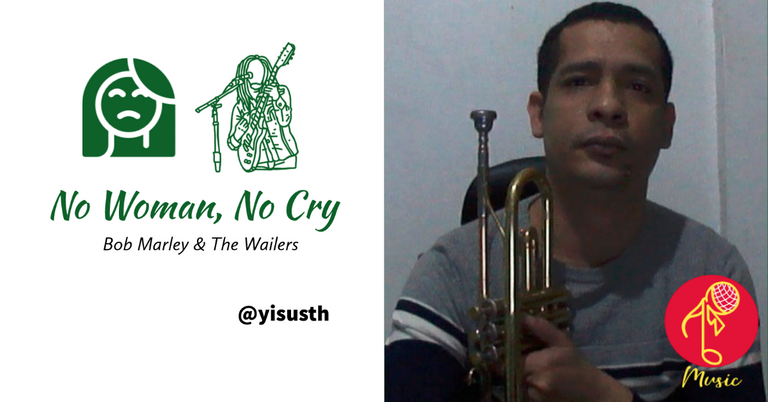 ---
No, woman, no cry
No, woman, no cry
No, woman, no cry
No, woman, no cry
'Cause, 'cause, 'cause I remember when we used to sit
In the government yard in Trenchtown
Oba, observing the hypocrites, yeah
Mingle with the good people we meet, yeah
Good friends we have, oh, good friends we've lost
Along the way, yeah
In this great future, you can't forget your past
So dry your tears, I say, yeah
No, woman, no cry
No, woman, no cry, eh, yeah
Little darlin', don't shed no tears
No, woman, no cry
Eh, said, said, said, I remember when we used to sit
In the government yard in Trenchtown, yeah
And then Georgie would make the fire lights, I say
A log wood burnin' through the night, yeah
Then we would cook cornmeal porridge, I say
Of which I'll share with you, yeah
My feet is my only carriage
And so I've got to push on through
But while I'm gone
Everything's gonna be alright
Everything's gonna be alright
Everything's gonna be alright
Everything's gonna be alright
Everything's gonna be alright
Everything's gonna be alright
Everything's gonna be alright
Everything's gonna be alright
So no, woman, no cry
No, woman, no cry
I say, oh little, oh little, darling, don't shed no tears
No, woman, no cry, eh
No, woman, no, woman, no, woman, no cry
No, woman, no cry, one more time I've got to say
Oh little, little darling, please don't shed no tears
No, woman, no cry
No, woman, no, woman no cry
---

---
▶️ 3Speak
---
---